Mountain Lion is a great OS developed by Apple specially for Mac computers.
There is no doubt that Apple's computers are highly preferred by photographers around the world who need to edit their images on the go. The lightweight Macbooks are great for this as they combine a snappy OS with a wide range of available programs and applications.
With every new release of the OS, newer and better features are introduced, bringing new features to the table. But while every new image editing program works great on newer versions of Mac OS, what choices do you have if you are running an older machine at Mac OS 10.8 Mountain Lion?
Mac OS 10.8 Brought a Host of New Features
The Mountain Lion update for Mac OS brought a whole lot of new features that pushed Mac OS in a certain direction. It brought features like the Notification Center, Game Center, Notes, Reminders, and Documents to the computer, bringing Apple's iOS and Mac OS closer together. It made the Macbooks and iMacs of the world faster and more stable than before, and proved to be a welcome update for the users.
The Best Image Editor for Mountain Lion
The word 'best', when it comes to image editors or any other computer program of the sort, has always been subjective. There are a number of image editing programs that you can use on your computers running Mac OS 10.8, and many of them are excellent at what they do. The distinction between them relies mostly on your particular needs and preferences. The 'best' editor for you might be too complicated or too barren for others, but since it does what you need it to do, you don't have to look elsewhere.
The best thing to do when looking for a good image editor for yourself is to actually give some of them a try. Following is a list of some of the highly rated image editors that you can start using on your Mac OS 10.8 Mountain Lion.
Luminar
The newest image editor for Mac, created by Skylum can be truly called the most suitable image editing software for Mountain Lion. Luminar has all most popular complex photo editing tools, like clone stamp tool, layers, filters, masks and so on - and at the same time it allows user to simplify the interface to fit the basic level of photo editing skills - although even in the simplified UI Luminar still can enhance your photos in a creative way. This way Luminar is able to adapt to the skill of the user, which makes it a perfect app for the beginners, who want to have a software that will grow along with the level of user.
Adobe Photoshop
This is one software that can be found on most of the 'best image editor' lists across the internet, and for good reason. Adobe Photoshop has a complete suite of features you can use to get the best out of your images. It is one of the most favorite image editing tools among photographers around the world because it allows them to do everything from the most basic of tasks like correcting color to much more detailed work like creating photo collages.
DxO OpticsPro
DxO OpticsPro is a RAW image editor that has a very strong following. It offers various options to control light, shadows, sharpness, color balance, and other such aspects of your photos while focusing intently on noise control and lens correction. The program boasts a vast library of lens correction algorithms that the company designs after testing actual lenses in their labs. This makes it one of the most accurate programs when it comes to correcting issues that are common with a certain lens.
GIMP
GIMP has long been known as one of the best Photoshop alternatives one can get for a very distinct reason; it's completely free. This is an excellent and fully-featured image editor, with many of the advanced tools as found in Photoshop, and you can start using it on your Mac OS 10.8 Mountain Lion without paying anything. The most major downside of using GIMP is the complex user interface that you have to get to terms with. But if you aren't accustomed to using any other simpler photo editor, then with time you'll probably feel at home with GIMP.
Pixelmator
If you want a Photoshop alternative but don't want to deal with a complicated interface, then Pixelmator could be the best image editor for your Mac OS. It brings a lot of functions that should be enough for most beginner and even enthusiast photographers, and it bundles those features in a package that is very easy to use and master. Pixelmator also comes in at a much lower price than Photoshop, making it one of the best editors to use if intuitive design is your priority.
These are all great image editors, and all of them are compatible with Mac OS 10.8. Your choice will depend on the features that you require from your image editor, and how much time and money you wish to spend. For basic image editing, all of these will serve you very well. If however, you want a program that is the most advanced and brings the most features, it's always better to actually give them a try and then decide.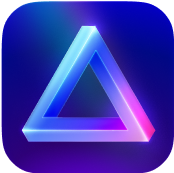 Advanced yet easy-to-use photo editor
view plans