Greetings, dear readers! If you are looking for the best laptop for photo processing, you are in luck! In this article, I will share my experience in this complicated matter. There will be no stupid carbon copy listing of characteristics that you can find on the website of any online store.
I will talk about the problems I encountered while looking for a new laptop, what questions I had to find answers to, and, of course, describe the models I consider myself. I hope this information is helpful and will help you make your choice.
Looking for the perfect laptop: a background
I would like to start my opus about choosing the best laptops for photo editing in 2023 with a bit of background so that you would more accurately understand the course of my thoughts.
The fact is that I have been using Apple laptops for over ten years. And my first laptop was a 13-inch MacBook Unibody released in 2008. I currently use a 15-inch MacBook Pro (2017).
But unfortunately, the power of this computer is no longer enough for my photo editing tasks. This is reflected in the fact that it works slowly with many demanding photo editing software. Most often, I use Luminar Neo and Lightroom together. When working in Luminar Neo, issues arise when using tools with artificial intelligence; in Lightroom, when batch processing photos. Also, sometimes I have to work in Adobe Illustrator with many artboards and objects, so the laptop can also freeze, making the workflow a bit uncomfortable.
In addition, I'm a little tired of MacOs: I have some complaints about the operating system. I also need a laptop for gaming, and the video game industry is constantly captivating with something new and sometimes very "heavy" for my oldie.
Over the past year, I have been choosing a new laptop model for myself. If necessary, I consider switching to Windows if the model is decent. At the same time, I am well aware of the suffering I may have to go through, given more than ten years of experience in MacOs. Therefore, I treat the choice carefully so as not to make a mistake.
Looking ahead, I'll say that I have already settled on two laptop models, and you will find out which ones at the end of the article. Therefore, I advise you to read it to the end.
What is essential when choosing the best laptops for photography editing?
So, I decided to divide my selection into three categories: budget options for novice photographers, the middle segment for more advanced and experienced users, and expensive models: top laptops for photo editing and ultimate solutions for all occasions. However, first, let's outline the requirements for a PC.
In my opinion, a good laptop for photo editing should meet two main qualities:
it should be a color-accurate laptop with a good screen and 4K resolution;

you need a device with enough performance to work in vector and raster graphics editors without freezing, which also allows you to comfortably work with animation, video processing, and 3D rendering (if you are also in the design, which is not uncommon among photographers).
I can add that battery life and dimensions are important aspects for me since a compact laptop with an extensive battery allows me to be more mobile and handle photo editing anywhere. These terms may become mandatory for you if you are a travel photographer.
In my reasoning, I will rely on the first two parameters (I specifically wrote them in a list) since these are the main options for photo editors. Everything else is optional.
Best laptops for photographers: from cheap to expensive
The harsh reality is that the best laptop choice for photos is one you can afford. Therefore, I arranged them in ascending order of price. Of course, I could miss something since we will only talk about those models I considered for myself here. However, I can't say I didn't study this issue well, so models from other brands with approximately the same characteristics are also the same in price.
Budget segment: Honor and RealMe Book
I'm not particularly strong in the budget segment, and I can't advise you much. But during the search for laptops, I looked at a large number of reviews from various bloggers and came to the following conclusion: the cheapest among the best photo editing laptops are Honor and RealMe Book.
These laptops are similar in their characteristics; they have suitable screens and good performance to start working, for example, in Photoshop at the starting level: process a photo, use a simple mockup, and so on.
Such a laptop will allow you to work on small projects in Illustrator. You will also have access to, for example, Figma in the browser, which can initially provide you with a job if you decide to do web design or interface design. And some even manage to use Figma as a vector editor and make logos, illustrations, and more there.
Besides, in RealMe, you can connect an external graphics card, monitor, and SSD storage. Thus, you already have a powerful full-fledged workstation that can compete with many productive models. So, such a budget model can save a round sum of money and, at the same time, be a promising solution for upcoming growth.
In my opinion, all inexpensive laptops or computers from the secondary market fall into this segment, perhaps even gaming models of past years with a video card starting at 1050 or higher and therefore more productive. Look for models with good QHD (WQHD) screens.
Middle segment: MacBook, Dell, Asus, Gigabyte
In this segment, I can recommend several models of Macbooks. The first is a MacBook Air with an M1 processor and 16 GB of RAM. The second is the 13-inch MacBook Pro with the same M1 processor. Also included in this category is the 14-inch MacBook Pro with the new M1 Pro processor. These laptops can handle Luminar Neo's artificial intelligence to an acceptable level and allow working with Photoshop with resource-intensive files, such as heavy mockups. And if you want or need it, you can connect a monitor and a trackpad with a keyboard, making a full-fledged workstation out of a laptop.
And if with Macs everything is more or less clear (the choice is not very wide, and at the same time, it covers all the necessary needs for any wallet), then in the Windows world, everything is much more confusing.
Among the best Windows laptops for photo editing, I can recommend the manufacturers that I considered buying in the first place. These are Dell, Asus, and Gigabyte. Dell has a range of good XPS laptops with decent 4K screens and Intel Core processors. But the integrated graphics card in these laptops is also from Intel, which is not a great option for photo editing. If you search with discounts and cashback, you probably can find a Dell XPS 15-inch version of the laptop with a 4K screen and RTX 3050 graphics. Such a solution can be the ultimate for the next 5-6 years.
By the way, Asus is also of outstanding quality. They have a large selection of 15-inch Asus ZenBooks with 4K screens and Intel Iris and Nvidia GTX 1650 Ti graphics cards. Their Asus Expert Book series is excellent for the first budget segment, but I have never come across these laptops, so I advise you to study this issue and look at the reviews if you are interested in these models.
Asus also has an Asus Rog Strix gaming line with an NVIDIA GeForce RTX 3060 graphics card and a QHD screen that is not a 4K screen. Still, if it's not very important for you and you don't see the difference in such resolutions, then I advise you to purchase just such a laptop – the price is more pleasant.
I also recommend considering laptop models with AMD processors and Nvidia graphics cards. AMD may even look more attractively priced, and performance can often be better than Intel's.
The last laptop model I can recommend in the mid-range segment is the Gigabyte AERO 15-inch model with a 4K OLED screen. For a while, I considered this purchase model, only with a 17-inch screen, as this one seems to be one of the best laptops for picture editing.
I will also add that Gigabyte AERO laptops have excellent screens and Nvidia graphics cards, ranging from RTX 3060 to RTX 3080.
Summarizing all of the above, I want to say that for the middle segment, I recommend you ensure that the laptop has a graphics card from Nvidia RTX 3050, RTX 3060 (or higher), which is very important for photo editing, as well as with a screen ranging from QHD (WQHD). For example, among Lenovos, you can find several photography laptops with such a screen. But best of all is the 4K screen. I think these laptops are great for photo editing tasks and more. But it is not necessary to dwell on the brands mentioned above. If you like, for example, MSI, Acer, or Lenovo, then you can choose from these brands. The main thing is reliability and a price that will satisfy your screen and performance needs.
Well, be sure to consider Apple's MacBook, as the transition to ARM processes opens up new opportunities and increases battery life, which is also very important.
Best of the best laptops for photo and video editing
Yes, it's about the video too. Of course, you may not be a blogger or engage in commercial video production. Still, if you have already embarked on this path, you are finding the best to handle even the most resource-intensive software, including the "heaviest" video editors.
First of all, I recommend Apple laptops, both 14-inch, and 16-inch models, with M1 Pro and M1 Max processors. After studying the reviews and tests, I came to the conclusion that the M1 Max is suitable for my purposes. It can efficiently work with heavy files in Lightroom and Luminar Neo, with any projects in Illustrator, as well as simplify work with animation in After Effects, work with 3D objects, and, of course, video editing, which I also sometimes indulge in. In addition, this is a laptop with the best color accuracy of those I was looking at. So for me, this is the first contender for a purchase in 2023.
Now let's look at Windows computers. As I said, initially, I was considering a Gigabyte AERO 17-inch with a 4K screen and an RTX 3080 graphics card. I abandoned this model solely because of the lack of USB 3.2 Gen2, which is significant for me. But you can safely consider this option the ultimate and robust solution for any creative task.
Next on the list of the best laptops to edit photos are the gaming line Asus Rog, including the Zefirus Duo with two screens. This is quite a worthy fashion device, a very productive and unusual solution. It would be interesting for me to work on such a laptop, especially since its build quality and components are at their best. But in this case, the size stops me. A 15-inch screen is already too small for me. I want a model with a 16 or 17-inch screen.
You can also consider a laptop for video and photo editing from Lenovo Legion. These are gaming models, but as far as I know, they do not have versions with a 4K screen. And I think that this is very important for professional photo processing.
Similar models with 4K screens and a graphics card from Nvidia RTX 3070, RTX 3080, or RTX 3080Ti can be seen from other brands. You will probably find the best laptops for photos. For example, I found a terrific solution with the Razer Blade, but the price and questionable quality in reviews of all Razer laptop lines are alarming. Therefore, it is not suitable for me.
As a result, for a long time, I have been considering another solution from Dell. This is a line of Alienware laptops. I have been following YouTube reviews for a long time, watching tests, unpacking, and comparisons. And to be honest, my soul is for buying a laptop from Alienware. And in my opinion, these are good laptops for photo editing in terms of price, quality, and design.
Let's start with the fact that Alienware has always attracted me with its glowing alien logo and unusual futuristic design. Secondly, this is Sheldon's laptop, and I don't know about you, but this is a weighty argument for me. And thirdly, the construction of their new X15 and X17 series is simply fantastic: with such a thin and elegant case, not two as usual, but four coolers are located inside, which ensures reliable cooling of a powerful processor from Intel or AMD and a graphics card from Nvidia. I am considering the Alienware X17 model with a 12-series Intel Core i7 processor and an RTX 3080Ti graphics card since, unlike other manufacturers, it does not come with 8 GB of memory but with 16 GB, which significantly increases its performance. At the same time, the price does not scare me since I understand what I can give money for.
Alienware laptops are easy to disassemble, and in the future, I will be able to add RAM if 32 GB is not enough for me and add another 2 TB SSD storage. Even the battery can be easily replaced when worn out. At the same time, these laptops have a suitable 4K screen in the 17-inch version.
Mac or Alienware: what laptop is best for photo editing?
But this story would not be complete without visible cons. The small trackpad on the Alienware X17 won't replace the comfortable large trackpad I'm used to on my MacBook. This means I will have to buy an apple trackpad and use third-party software to make it friends with Windows. Or buy a mouse and get used to using it. And I haven't held a mouse in my hands for over ten years. For me, this is generally some rudiment.
But my thoughts don't end there. On the one hand, there is a universal and reliable laptop for photos from Apple and the operating system that I have used for more than ten years. In addition, moving to a new MacBook takes only a couple of hours: I bought it, quickly moved it with all the data, and I can work further on the same day. Sounds and looks attractive. But on the other hand, something new and unknown to me is brewing: perhaps the best laptop for editing photos with an unrealistically cool and futuristic design and very productive stuffing.
While it's hard for me to say whether it's more powerful than a MacBook since the software is constantly being finished and yesterday's benchmarks and tests in natural conditions may no longer be relevant, the M1 Max shows better and better results. At the same time, Alienware comes with Windows 11, which is still very raw, and it is not known what I will have to do more, work, or swear.
In short, I don't even know what to choose. These are two costly laptops for the next 4-5 years. And it seems that common sense and logic tell me to buy a MacBook Pro 16, but on the other hand, I want to try something new for myself. Although it is possible that this "new" can turn into a bunch of problems, ranging from transferring all the data to the stability of the system and the main programs I make money with, such as Luminar Neo and Lightroom.
That is why I postponed this question so that more reviews of already optimized software appeared for both M1 Max processors and Windows 11. So, I decided to wait a bit and see how events develop and, perhaps, in the spring, decide on a choice and buy myself a new laptop.
Software I use
Whereas everything is evident with the laptop screen without further explanation, questions may arise regarding the device's performance. Sure, you can run software on an old, barely breathing PC, but that doesn't mean it's going well.
I already said that I mainly use Lightroom and Luminar Neo. The first one freezes the computer only when batch processing, but with Luminar Neo, everything is a little more complicated. It is a potent AI program that allows the photographer to process photos in just a few clicks, as you would in Photoshop for an hour or even longer. Of course, this takes a lot of your computer's RAM. However, this software is worth it to buy the best photo laptop for it!
This photo editor has all the same features as the legendary Photoshop; however, it is much more convenient for me. And the point here is not only that a lot of standard processes are automated with the help of AI but also that it is much more understandable. If you have used PS for a long time, then you know how much time it takes to master all its subtleties. In Luminar Neo, this is all made much more user-friendly.
This program has a special place in my personal "toolbox," as it is an excellent workspace for creativity. With this, I can not only easily and quickly correct the mistakes I made when shooting or improve the photo if the camera does not convey everything I want. Luminar Neo has a whole range of creative photo editing tools: you can add atmosphere and mood to your photos by applying fog or dramatic sky effects, change the lighting of the scene depending on your creative idea, create fantastic collages from several images, change the colors of objects, and much more.
I generally use Luminar Neo for memorable photographs and my best works, which become part of exhibitions or photo books. And that's the reason why I really need top photo editing laptops. In addition, as I said earlier, sometimes I draw, typeset, edit videos, and do other activities requiring some "heavy" programs.
Some final thoughts
Finding the best laptop for photography is not an easy task. I spent a lot of time researching all of the above and then spent many hours in thought, but, as you can see, I did not make a final decision. Therefore, I hope this article will help you save valuable time and make your choice much more straightforward. Thank you for your attention. See you (write you) in future articles.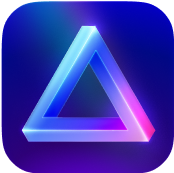 Advanced yet easy-to-use photo editor
view plans