Now Lightroom is one of the most popular photo editors. Yet it can take up to half an hour to process a single image by adjusting white balance, exposure, and other settings. Thanks to dark and moody Lightroom presets, you can cut your editing time in half.
Preset сollection is ideal for photographers, bloggers, and just plain creative people. You simply download a single file to create a set of photos in the same style. It's perfect for mass-editing images after a photo session. Simple moody presets for Lightroom transform everything in a couple of clicks and save time.
Adobe's editor can be installed on your phone or computer. Download Lightroom to perform basic color correction and apply settings for exposure, brightness and contrast, warmth, and shadows in one click. Presets work just like actions in Photoshop.
Today we're going to tell you about dark and moody presets that can make any photo great. We'll look at both paid and free versions so you can find the perfect one for you. So, let's get started!
Benefits of Using Presets With Moody Vibes
Modern photographer or blogger wants to stand out with unique photography processing. At the same time, time is often limited, and sitting in front of a photo editor for hours on end is not an option. There is a way out, just emphasize your unique lifestyle with a dark and moody preset.
These packs have been expertly tested on thousands of pictures and all dramatic colors are perfectly balanced. They preserve beautiful and natural skin tones, giving your images rich, warm, earthy hues. Plus, these settings work perfectly in all major lighting conditions. So, let's take a look at the main benefits of using moody Lightroom presets.
Significant Time Savings
There's no need to learn complicated and consistent instructions to use these packs. Just click and the selected settings are applied to the image. This is ideal if you have a lot of pictures to process.
Use It With Any Photo Style
Surprisingly, dark moody presets can enhance any photo. It doesn't matter if you're editing an overcast landscape or a portrait. You can always find a pack that is perfect for your occasion.
Use Best Photographers' Settings
As a rule, the best collections (including those made in dark and moody styles) are created by professional photographers. If you are just starting to learn photography and want to develop your style of imagery post-processing, you can take a closer look at the presets and learn the best from them.
Post-Processing Consistency
Dark moody Lightroom presets help you create an atmospheric style for a large number of photos. This is a great thing when you need to work on many photos at once and want to use the same settings for all of them.
Top Picks for Best Moody & Dark Presets: Free and Paid
Today you can find a huge variety of Lightroom dark presets, but which ones are considered the best? We'll show you some popular options. There will be some presets for both computers and mobile devices.
1. Warm and Moody
This is a great collection of 15 options in warm tones. You can use it on your smartphone as well as on your computer. Great for any style of photography, be sure to give it a try! You can find it on Etsy.
2. Wanderlust
This pack is made in a vintage style. Such moody presets are best used for golden hour shots and other outdoor photos with nature backdrops in cloudy weather.
3. Wild Lavender
These are some of the options that every photographer should have in the arsenal. They also help convey the importance of intimate moments between family members and loved ones. In just a few seconds, you can turn an ordinary image into a work of art.
4. Moody Influencer
Just a wonderful collection of dark Lightroom presets for editing photos with a modern and trendy look. It provides a matte effect and cool tones, and there is also a slight graininess. It's a paid option, but it's worth it. Developed specifically for bloggers and designers.
5. New York
There are both black and white color settings with high contrasts and warm browns. Photographers and bloggers who often have to shoot in urban environments will appreciate the collection.
6. Free Moody BeArt
This is a small collection of free moody Lightroom presets for creating velvety yet intense hues. You can use these presets on your smartphone or computer. A fantastic result that you do not have to pay for!
7. Gothic Manor
In this case, the name speaks for itself. This is one of the best dark presets for people who like gothic aesthetics. You can use it for portraits, travel, and even landscape photography.
8. Black Boudoirs
Use this collection when you want a stunning boudoir photo. Each photo will look different because of the lighting, white balance, and dominant hues. You may need to make additional adjustments to exposure.
Best Free Lightroom Skylum's Presets
If you use Lightroom as your primary editor and want more free options, you'll love Skylum's presets. Expand your creativity with great presets that beautify your photos in just one click!
Need a fresh perspective on post-production or a new way to experiment? Maybe you've already tried editing your photo shoot, but your usual style just doesn't work. That's where Skylum's collection, developed by real pros, comes in handy! They offer a level of post-processing quality that could take hours to achieve.
To Sum It Up: Moody Presets for Desktop and Mobile
Presets are preconfigured effects applied to photos. They make photo editing so much easier. With these presets, you can change the colors and tones of a photo with just a few clicks. You can also apply the now-fashionable dark and moody style to multiple photos.
FAQ about Using Moody & Dark Lightroom Presets
If you still have questions about this topic, here are the most popular ones.
How to Install Moody Lightroom Presets?
Here are some guidelines for the computer:
First download the presets, then open Lightroom and go to the Develop tab.

On the left side of the screen, find the Presets drop-down menu. Right-click on the User Presets folder.

Click Import. In the window that opens, select the presets you downloaded or purchased. When you click Import again, they will be automatically loaded into the folder.
Adobe Lightroom also has a smartphone app. You need to click on the image with a plus sign on the home screen in the lower right corner. In explorer, hold your finger on the preset file, mark it, and select Add.
What are the Best Moody and Dark Lightroom Presets Currently Available?
You can quickly find paid and free presets from the list by typing their names into your browser's search bar. Don't forget to follow the link to Skylum's Collection.
Can Lightroom Moody Presets be Used on Both RAW and JPEG Files?
Yes, both mobile and desktop presets work on all JPEG and RAW files.
What are the Potential Drawbacks of Using Presets?
Of course, there is a small downside. You can always come across a photo by another photographer or blogger who has used the same style of editing.
Can I Build My Own Moody and Dark Lightroom Presets?
This editor makes it easy to create presets. Whether it's basic slider settings or adjusting sharpness, noise reduction, and other adjustments, you can spend a little time building your collection and save a lot of time later.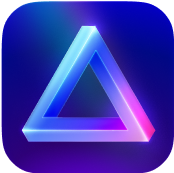 Advanced yet easy-to-use photo editor
view plans