Looking To Create An Impressive Online Presence For Your Photography Business? Uncover The Best Photography Portfolio Websites Tailored To Meet Your Professional Needs.
In today's digital world, a strong online presence is a must for photographers. The right online portfolio can showcase your work and boost your professional image. But with so many choices out there, how do you pick the best platform for photography portfolio?
Whether you're just starting your professional journey and need an affordable, user-friendly option or are a seasoned photographer looking for a sophisticated platform with advanced features, our guide will help you find the right fit. By providing you with a clear, in-depth comparison, we hope to make the process of selecting the ideal platform as straightforward and stress-free as possible.
Let's find the ideal platform that elevates your work and boosts your professional standing in the photography world!
Importance of a digital presence for photographers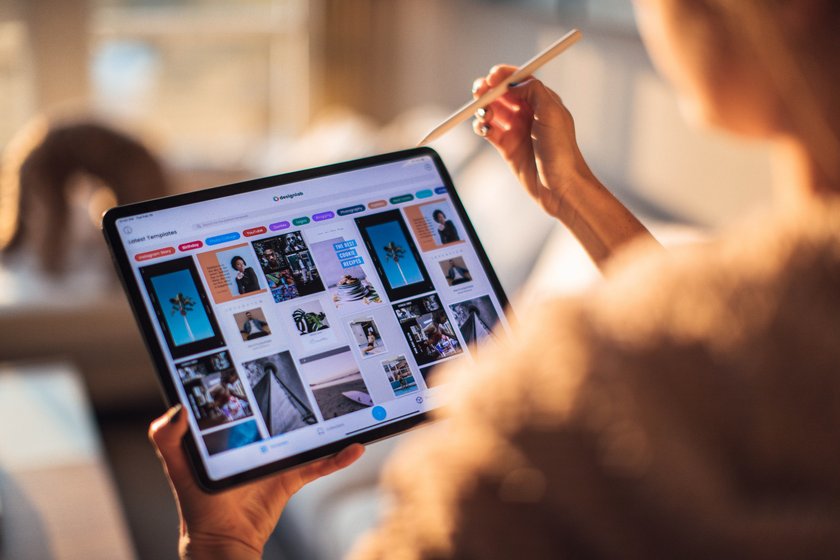 In our fast-paced, hyper-connected world, a strong digital presence has become more than a nice-to-have—it's an absolute must for any photographer looking to turn their passion into a successful business. But why is it so important?
Firstly, having a well-curated online portfolio, or what we can term the "best photography portfolio", allows you to showcase your work to a global audience, around the clock. This significantly broadens your reach and potential client base beyond the confines of a physical gallery or local network. Your portfolio serves as a digital gallery, open 24/7, inviting people from all around the world to admire your work and potentially hire your services.
Secondly, it reflects your brand, your style, and your story. It offers a powerful way for you to express your unique identity as a photographer. Each image you choose to display contributes to the narrative you're creating about your skills, your artistic vision, and your professional approach.
Thirdly, in an era where virtually everyone turns to the internet to find goods and services, not having a digital presence might make you virtually invisible in the marketplace. Upon hearing your name or getting a recommendation, potential clients will likely look you up online. Not finding a professional website with your work can send the message that you're not fully committed to your craft.
Lastly, a professional website provides a platform for communication and commerce. With integrated features like contact forms, booking systems, and e-commerce capabilities, you can make it easy for visitors to hire you, book your services, or purchase your prints.
In short, a strong digital presence through a professional photography portfolio website is a powerful tool for displaying your work, building your brand, expressing your uniqueness, attracting clients, and conducting business. Choosing the right platform is, therefore, a critical step in your professional journey.
Review of the Best Photography Portfolio Websites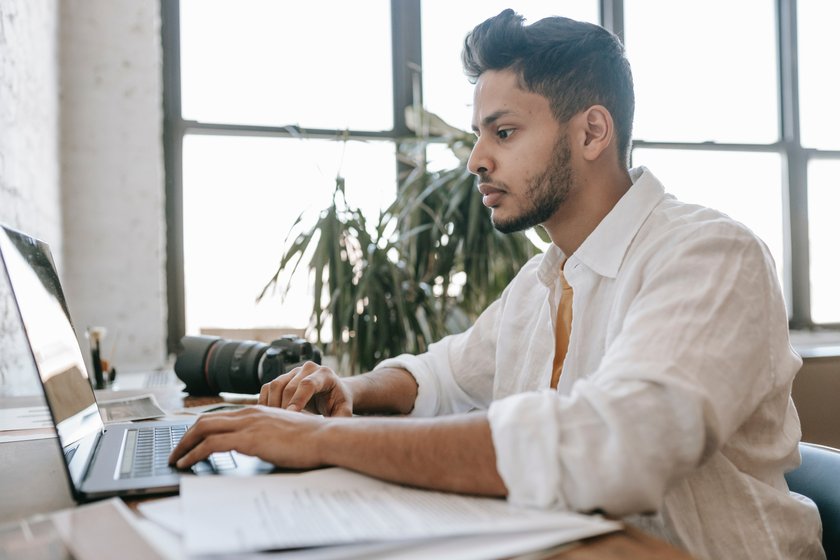 Selecting the right online platform for your photos can be a challenging process. There are numerous photography portfolio websites examples out there, each featuring different attributes, designs, and price points. So, which one is the best fit for you?
In this section, we'll provide a comprehensive review of five popular websites often listed among the "best photo portfolio sites" for photographers: Adobe Portfolio, Squarespace, and SmugMug.
We've examined what each of these platforms offers, their ease of use, pricing, and suitability for photographers. Our objective is to provide you with a clear understanding of these examples to help guide your choice.
Now, let's get started and explore these sites to find the best spot for your photos!
1. Adobe Portfolio
Adobe Portfolio is a website builder designed for creatives. It's part of the Adobe Creative Cloud, meaning it's accessible to anyone already using Adobe software like Photoshop or Lightroom. This integration offers a seamless workflow from editing to publishing your images.
Features
Adobe Portfolio allows you to create a professional-quality portfolio website. It offers a range of customizable themes, and you can modify your site's layout to fit your style. It allows direct importing from Adobe Lightroom, and it supports pages for an About section, contact information, and even a blog.
Pricing
Adobe Portfolio comes free with any Adobe Creative Cloud plan. The Creative Cloud subscription offers various plans, with pricing ranging from $12.99 to $71.99 per month, depending on the package. The Photography Plan, which includes Lightroom, Lightroom Classic, and Photoshop, starts at $12.99 a month. This portfolio hosting on Adobe Portfolio doesn't entail additional costs.
Pros
Seamless integration with Adobe Creative Cloud.

High-quality, customizable themes.

Direct import from Lightroom.

Comes free with an Adobe Creative Cloud subscription.
Cons
It may not be cost-effective if you don't already use Adobe Creative Cloud.

Limited to Adobe's themes and customization options.

No built-in e-commerce functionality.
In summary, Adobe Portfolio is a robust and convenient option if you're already an Adobe Creative Cloud user. The service's tight integration with Adobe's software suite makes it easy to update and maintain your portfolio. However, if you're looking for extensive customization options or built-in e-commerce features, other platforms might be a better fit.
2. Squarespace
Squarespace is a popular website builder known for its aesthetically pleasing, professional-grade templates and easy-to-use interface. Although not exclusively designed for photographers, its extensive customization options and broad set of features have made it a favorite among creative professionals.
Features
Squarespace provides a range of beautifully designed templates that photographers can customize to their liking. It supports blog integration, boasts e-commerce capabilities, and even allows scheduling services. It is also recognized for its comprehensive SEO tools, helping your portfolio gain better visibility in search engine results.
Pricing
Squarespace offers a range of pricing plans, with monthly costs ranging from $15 to $42. The basic plan provides a website with a custom domain, whereas the advanced plans come with additional perks such as a professional email from Google, fully integrated e-commerce, and advanced site analytics.
Pros
Visually appealing, customizable templates are suitable for photographers.

Integrated blogging and e-commerce functionalities.

Powerful SEO tools to enhance online visibility.

Dependable customer support.
Cons
More expensive compared to some other website builders.

The learning curve to master all the customization tools.

Not specifically tailored to photographers.
To sum up, Squarespace is a solid choice if you're in search of a platform that offers striking templates, robust e-commerce, and SEO capabilities. Despite the learning curve associated with its customization tools and not being photography-specific, Squarespace can help you create a polished and professional portfolio website that sets you apart.
3. SmugMug
SmugMug is a website builder specifically designed for photographers. Centered around photo storage and sharing, it's an ideal platform for photographers who wish to showcase their work and foster a community around their art.
Features
SmugMug provides a range of customizable themes and layouts catering to various photography styles. It offers unlimited photo storage, the ability to sell photos, and options for private or public photo sharing. Additional features include watermarking, printing services, and built-in SEO tools.
Pricing
SmugMug's pricing plans range from $16 to $54 per month when billed annually. The basic package offers unlimited photo storage and sharing, while the more advanced plans bring in additional features like e-commerce capabilities, advanced customization options, and marketing tools.
Pros
Designed specifically for photographers.

Offers unlimited photo storage.

Provides e-commerce capabilities for selling photos.

A range of pricing plans to accommodate different needs and budgets.
Cons
It could be a bit complex to navigate for those unfamiliar with website builders.

The basic plan has limited customization options.

More focused on photography, with less flexibility for adding other types of content.
In summary, SmugMug is an excellent choice for photographers who need a platform specifically tailored to their needs. With unlimited photo storage and robust photo-selling capabilities, it caters to a photographer's unique requirements. While it could be a bit complex to navigate for novices and offers less flexibility for non-photography content, its core focus on photography makes it a strong contender for photographers looking to showcase their art.
Strategies for effectively showcasing photography work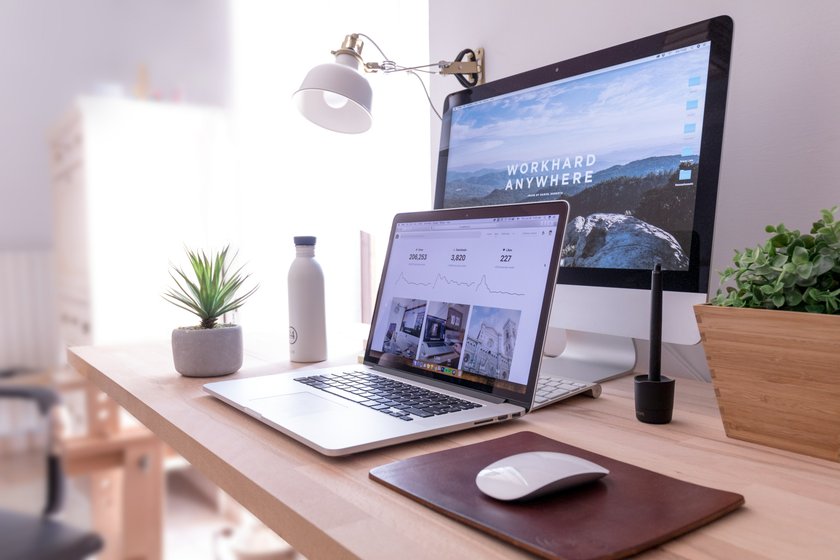 Creating a powerful portfolio requires more than just selecting a platform. Here are some concise strategies to enhance your portfolio's impact:
Stay Organized
Categorise your work for easy navigation. This not only makes it simpler for viewers to appreciate your photos but also helps you stay aware of your work's breadth.
Tell a Story
In any art form, including visual art, storytelling is one of the most important factors. This is how you attract viewers and make them remember you and your work, as well as make it stand out from the crowd.
Keep it Fresh
Update your work periodically to maintain visibility and attract new viewers. As your work and technique improve over time, regular updates will communicate this growth to your audience.
Use SEO
Take the time to delve a little deeper into this topic. Optimizing your image metadata with relevant keywords can boost your visibility in search results – which is precisely what you want.
Prioritize Quality
Last but not least, as the saying goes. To make a strong impression, displaying only your best work is necessary. This way, you can stand out among a million other good but mediocre photos that are published on the Internet every minute.
This is where post-processing comes into play. By editing your photos, you can not only improve their quality but also reflect your unique vision more fully. Luminar Neo can be an excellent go-to in your arsenal, with its AI capabilities enhancing the editing process by identifying potential issues and suggesting improvements.
By implementing these strategies and harnessing the power of advanced tools like Luminar Neo, you can present a compelling portfolio that stands out and effectively showcases your photographic journey.
Conclusion
Navigating the digital world as a photographer is crucial. Your online portfolio is your 24/7 gallery, displaying your work to the world. We've dived deep into top portfolio websites to help you discover the best platform for your photography portfolio. Add to this some strategic steps and advanced tools like Luminar Neo, and you're set for success.
Let's find that perfect online website for your photography!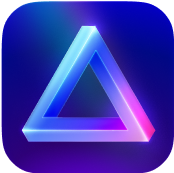 Advanced yet easy-to-use photo editor
view plans