If you're looking for ways to enhance your photography experience with a drone, you've probably already had a look at some most popular drone apps. Today you and I will look at the best apps for drone pilots, so you can have several suitable options.
If you're looking for ways to enhance your photography experience with a drone, you've probably already had a look at some most popular drone apps. But with so many apps out there, it's hard to know which one to choose. That's why we've gathered the best drone apps in one place so you could find the one that suits your goals best. We recommend trying all of the must-have drone apps listed here.
1. PhotoPills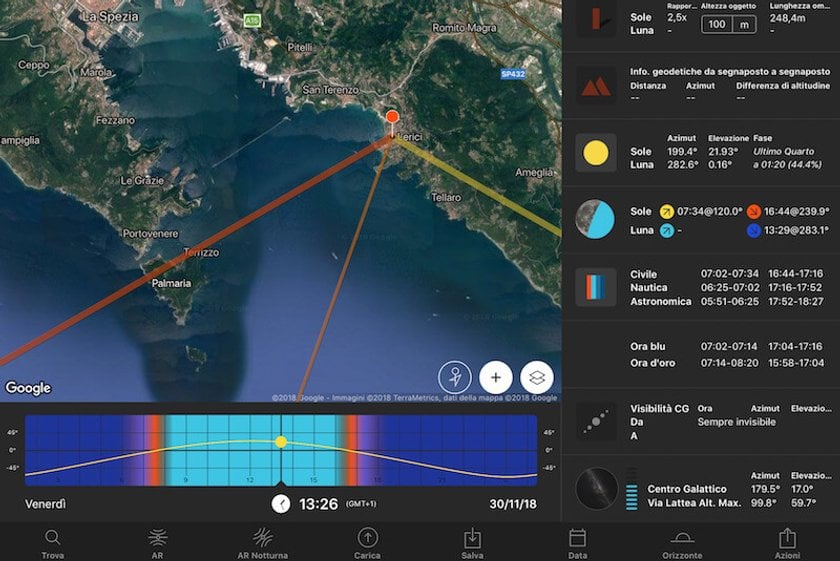 When it comes to drone photography, PhotoPills is your best friend. It's got a myriad of useful features that may come in handy when planning and shooting your creative ideas. This is one of the best drone apps for Android.
With this app, you can be sure your picture will turn out exactly how you imagine it in your mind. Just enter where you want the Sun, Moon and Milky Way and PhotoPills will calculate when exactly the scene you've imagined happens.
Keep track of your best ideas with the Planner feature and share your most creative photos with the world for a chance to win up to $6,000 with PhotoPills Awards! Choose simple and useful drone apps for Android.

PhotoPills offers numerous other features useful for drone photography such as DOF, Exposure, Time Lapse, FOV calculator, Spot Stars Calculator and many, many more!
2. AirMagic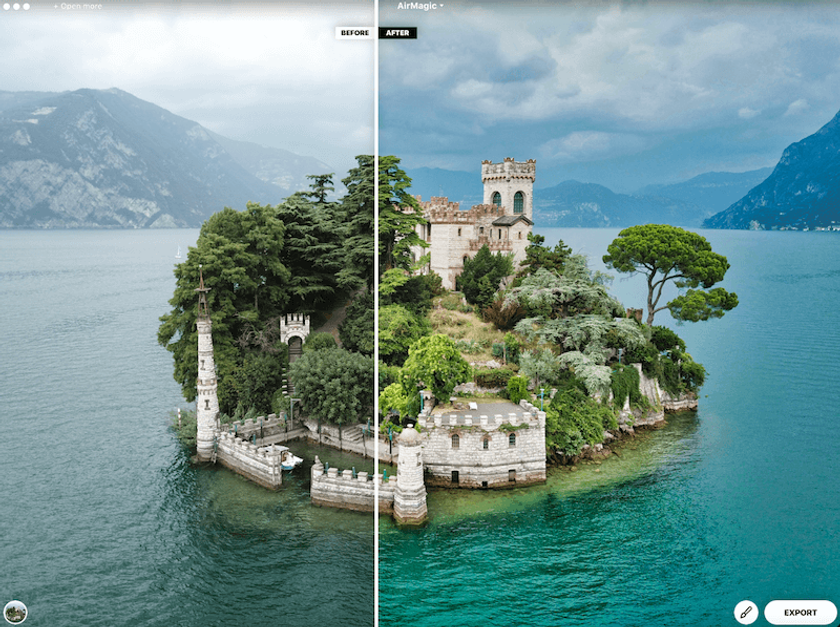 AirMagic is something that every drone photographer's been dreaming of and one of the best apps for drones. You no longer need to spend hours editing your photos, AirMagic does the job for you in no time.
It's the first AI-powered app specially designed to enhance photos made with a drone. AirMagic automatically improves your great photos and makes them breathtaking. This app for drone camera automatically removes haze, enhances the sky, reveals details, and adjusts midtones, highlights, and shadows.
All you need to do is to drag & drop the pictures you want to enhance to the app and leave the rest to technology.

3. UAV Forecast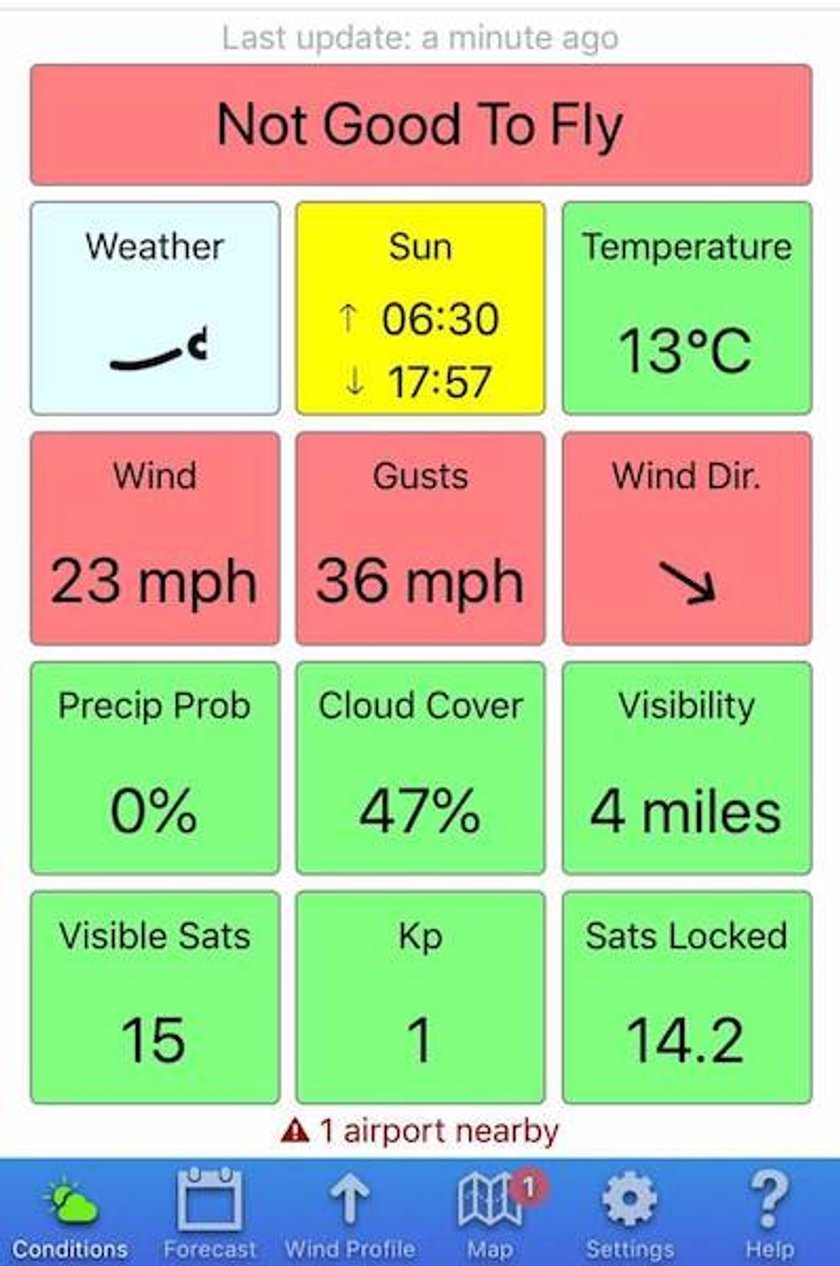 If you're looking for a weather forecast drone app for Android, look no further. UAV Forecast tells you everything you as a drone photographer could ever need to know about the weather conditions.
You enter the info about your drone and the app will tell you whether it's safe to fry in current conditions or not.
UAV Forecast will tell you about wind direction, speed, chill, and temperature as well as cloud cover and visibility, the chance of precipitation and so many more. This is a great quadcopter camera app.
It also has a map with Satellite, Road, Hybrid, and Terrain view modes, and shows you no-fly zones nearby.

4. Airmap
Whether you use your drone for recreational or commercial purposes, AirMap is a must-have for you. It has everything you need to fly a drone with confidence. The best app for drone flying.
Advanced pilots can enjoy a number of high-end features such as flight logging, geofencing, and flight logging.
The app's also got plenty of features that even beginners can make use of. For example, AirMap as a best drone map tells you if it's safe to fly in your current location based and sends you real-time alerts for nearby traffic and changes to airspace conditions.
With the information about UAV laws in over 20 countries, AirMap can be of great help for those pilots who travel overseas with their drones. Simple and useful.

5. B4UFly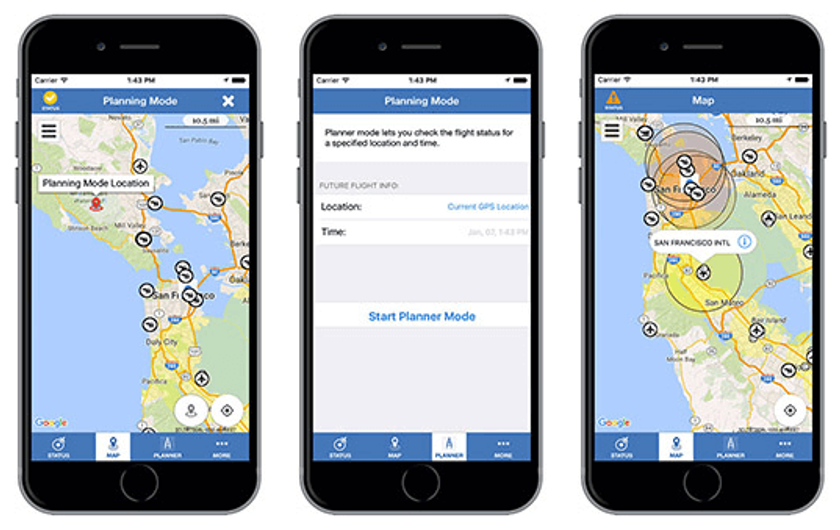 This one will be useful for those who live in the United States or are planning to come and fly there. Also one of the best quadcopter apps.
The B4UFly app was produced by the Federal Aviation Administration in partnership with Kittyhawk to make it simple and quick for drone pilots to know where they are allowed to fly their drones in the United States.
When you are located within 5 miles of an airport or another airspace that requires permission to fly, the app informs you about it. Such apps for drone pilots are always a great option.
With B4UFly you can make sure you aren't breaking Federal Aviation Administration regulations when flying your drone in the US.
6. Hover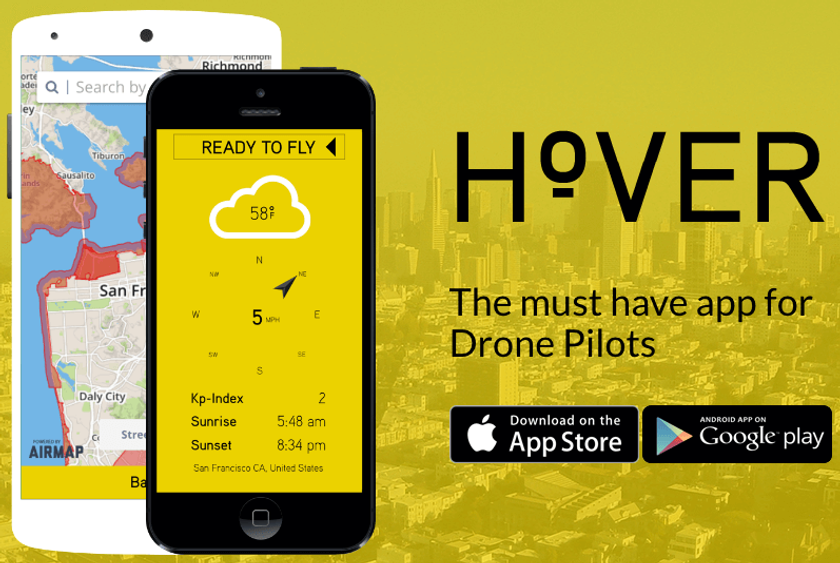 Hover is a must-have for drone pilots of all levels. This app's pretty simple but vital for a safe flight. If you have been looking for the best drone apps, this is exactly what you need.
The app gathers information about your current position, nearby air traffic, and local current and forecasted weather conditions, and tells you whether it's safe to navigate the skies at your current location. Hover is worthy of being on the list of the best drone camera apps.

Besides, it shows the weather data with a detailed breakdown of temperature, wind speed and direction, rain, and shine. The app also includes a flight log feature that enables you to save and track your flight data.
With a customizable news feed, Hover keeps you abreast of the latest news in the drone world showing you the most relevant and interesting posts from major tech websites and blogs.
7. Google Maps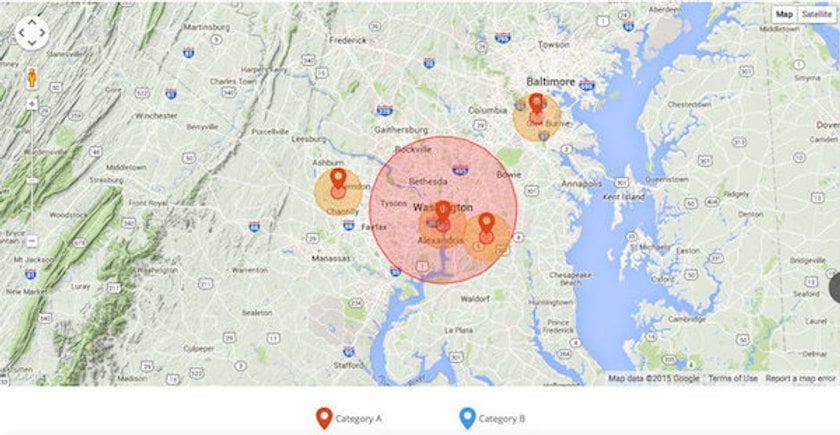 As you well know, the first thing to do with any drone is to figure out where to fly. Truth be told, there are several drone mapping apps on our list, and they do a great job of showing you where it's safe to fly. Safe places to fly is one thing, but before you get to it, why not browse Google Maps to find exceptional places to fly. This is the best drone map app.
Google Maps is an essential app for drone photographers who like to plan their photography trips down to the last detail.
It's probably one of the best apps to find locations that have the potential for awesome drone landscape photos and figuring out how to get there, of course. You can spend hours scouring Google Maps and saving locations that catch your eye to later capture stunning aerial stills with your drone. One of the best apps for drones.

Besides, it helps you to find the best places to launch from and is a great tool for measuring distances.
Also, Google Maps has a very useful Terrain Mode that allows you to see the relief of a landscape better so you have a chance to plan your photography trip even more meticulously.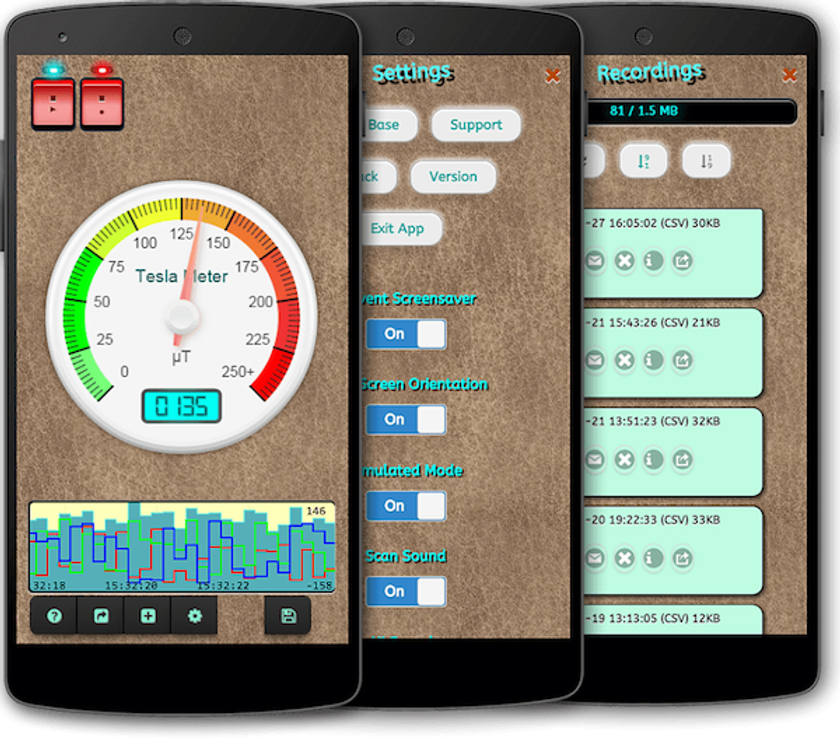 Tesla Field Recorder has something very unique to offer. It tests for magnetic fields. You might be already thinking, why on earth would I need that when flying a drone? Well, the thing is that the compass in your drone uses magnetic fields, and you could have issues with your drone's performance if there's magnetic activity at your location or nearby.
This app doesn't only detect magnetic fields it also records them so you can send it to anyone else you think will find this info useful. We did not include it in our list of top drone apps for nothing.
9. Aloft (formerly Kittyhawk)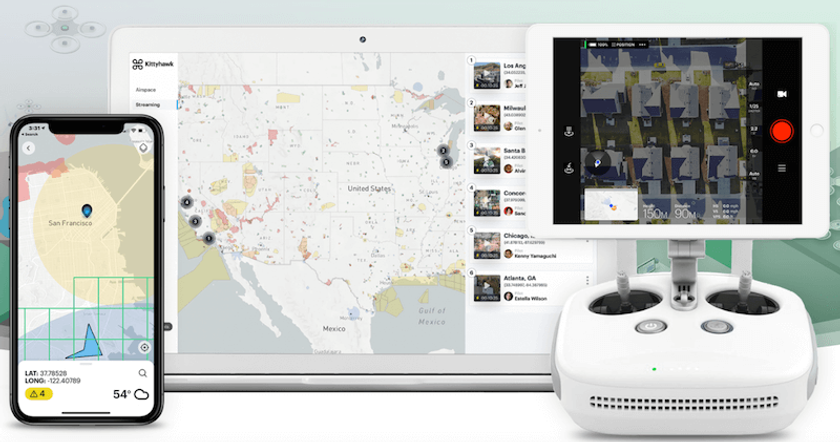 Aloft does almost everything you're looking for in a drone app.
This drone Android app is useful for many tasks including flight logging, pre-flight planning, live streaming, fleet management, and getting FFA approval. The app will also help you with weather conditions, no-fly zones, air traffic info and so much more.
Aloft keeps adding new features on a regular basis. Some of its most recent features include Thermal Camera, Orbit Mode, and Advisories.

Some features require a subscription but it's for sure worth it.
BOOST
your drone photography.
Automatically.
10. Litchi

This app is believed to be a good alternative to DJI Go, and any consider it superior. Either way, it's worth taking a look at.
Litchi as a drone flying app offers a number of really impressive auto-tracking features useful for recording video. Some of its flight modes include Follow Me, VR More, Focus, Panorama, Ground Station and Waypoints, and many more.
Another great feature is the ability to create and plan your waypoint mission and see what other Litchi pilots are creating with the Mission Hub on your computer. It syncs with the app so once on location, it will follow your perfectly planned mission.

11. DJI Go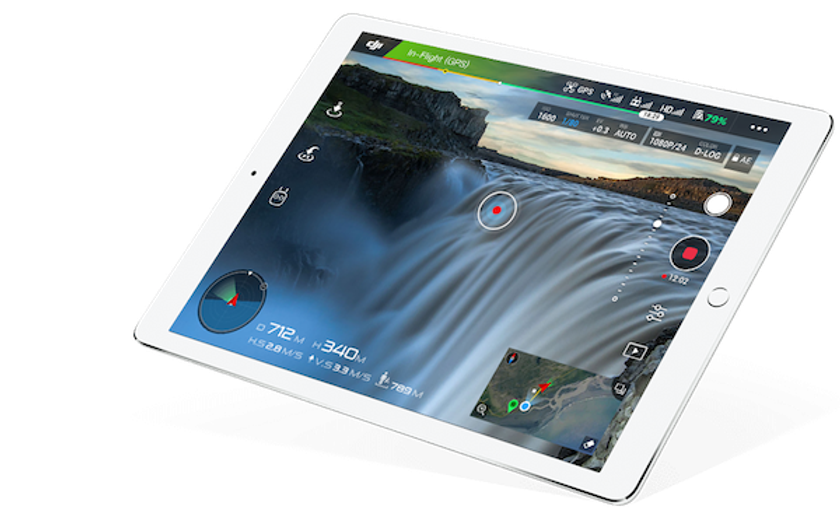 It's no secret that DJI is the market leader in consumer drone technology. So If you are flying a drone purely as a hobby, you've probably opted to one of the DJI's drones.
DJI has produced its own app called DJI Go that doesn't just enable you to control your DJI drone. It also has plenty of useful features that let you unlock your aircraft's full potential.
DJI Go offers intelligent flight modes, auto flight data tracking and logging, live HD view, tutorials, and user manuals, and enables you to edit and share your photos and videos right from the app.
Who knows better what a drone pilot needs than a renowned manufacturer of UAVs?
Luminar Neo is a great option for enhancing and editing aerial photos, and with a number of new features, it brings out the beauty of pictures taken from the ground even further. A new update for the Luminar Neo was recently released with new features inspired by DJI drone photographers.
Specifically created for aerial and drone shots, a new workspace called Aerial fills the panel with the most commonly used filters for this type of photo. The Accent AI filter, for example, does magic with tone balancing, contrast, colors, and more, all with a single movement of the hand.
Finding some inspiration and being able to see a live image update as you scroll through the huge number of creative presets is one of the main benefits of using Luminar Neo. This software saves you from the confusion of complicated menus and tools. Instead, there's a great selection of aerial photography presets inspired by DJI photographers.
Concluding Remarks
Today there are a huge number of drones that we can use to explore the area and take pictures of beautiful and breathtaking landscapes. In private use, drones can be just as useful, especially if you are into professional photography. We hope you have found one or two new applications to improve your flights or get more out of your aerial footage.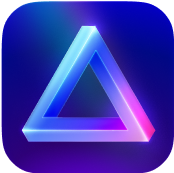 Advanced yet easy-to-use photo editor
view plans