The fastest and most durable quadcopters for journalists, commercial videographers, and advertising specialists.
Looking for a professional drone with long battery life, an HD camera, and simple controls? We've prepared a list of the 12 best drones for professionals. These are the fastest and most durable quadcopters for journalists, commercial videographers, and advertising specialists.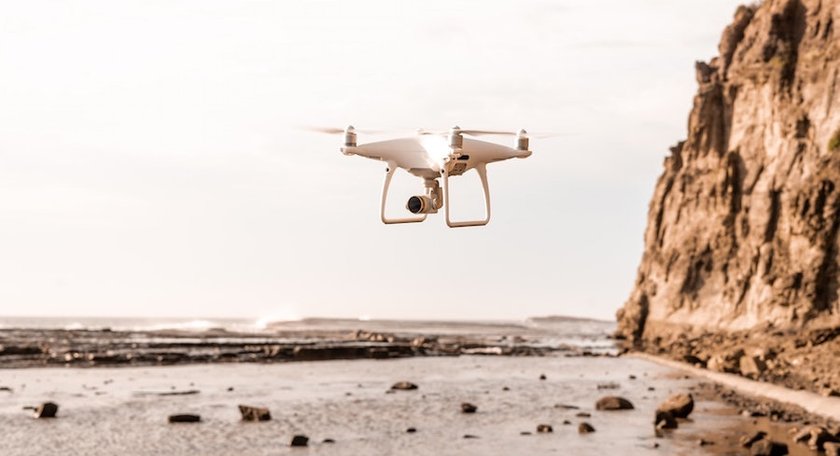 There aren't many drones on the market better than the Phantom 4 Pro. A flight time of 20 minutes combined with a maximum speed of 45 miles per hour gives you the possibility to fly around a big territory and take a lot of shots and videos from different angles.
The Phantom 4 Pro's camera records video in 4K, 2.7K, 1080p, and 720p. It's enough for shooting a high-budget movie and for amateur filming. The drone has an avoidance system that allows it to maneuver around obstacles and makes for safe flights. This DJI quadcopter is easy to control thanks to Draw technology. Just draw a route on the bright 5.5-inch 1080p screen of the remote controller and the Phantom 4 Pro will move along it.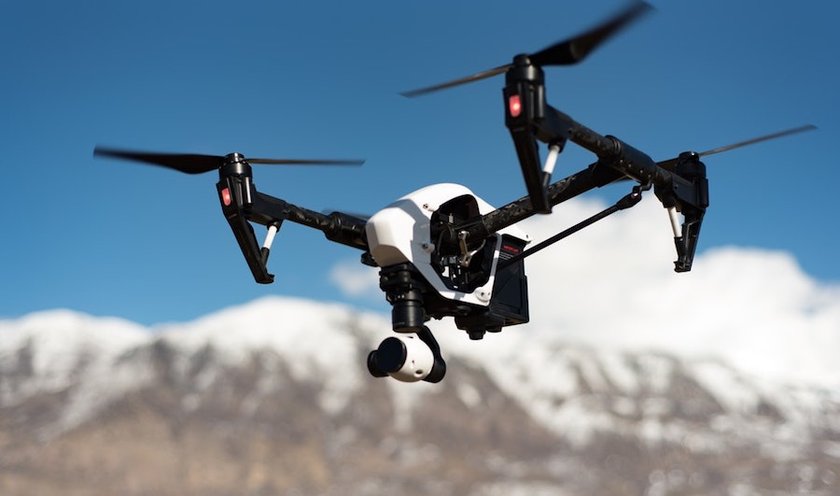 The Inspire 1 Pro is a great choice for professional aerial photography and videography. This drone's main feature is a camera with a 360-degree view that lets you shoot beautiful panoramic photos and videos and create shots from the best angle. The Inspire 1 Pro's camera will give you 4K video. And the Live HD feature will show you all the beauty that birds see in 720p HD quality.
In fact, the DJI Inspire 1 Pro has too many useful and unique features for this short review. For example, it can even be operated by two pilots. The first sets the flight path while the other aims the gimbal and camera. The Inspire 1 Pro's intelligent power management system reasonably distributes energy so the drone can stay in the air longer. The system reports about the battery condition so you can land the drone in time.
Other features of the Inspire 1 Pro: five intelligent flight modes, a smart and handy mobile app, a ready-to-fly system, and dedicated controls.
3. DJI Mavic 2
The DJI Mavic 2 is a half-pro half-amateur drone. This quadcopter is compact, lightweight, and fits in your hand. It's handy to transport in a backpack or an equipment bag. The Mavic 2 has simple controls, which makes it perfect for beginners. ```Mavic 2's camera will give you 12-megapixel photos and 1080p videos from above. The two-axis gimbal keeps shots stable without losing details. The drone has several photo modes: single shot, three-frame burst shooting, and intervals from 2 to 60 Seconds. The Mavic 2's 16-minute flight time is optimal for a good flight, while a 3D obstacle detection system protects it from crashes. The maximum flight distance of 1.2 miles is great for panoramic views and wide shots.
The Mavic 2 takes off in a few seconds thanks to the Quick Launch feature. QuickShot Smart Video modes help you create professional-looking areal videos. With the Rocket option, this drone can ascend with the camera pointing downward. The Dronie feature gives the possibility to fly backwards and upwards, with the camera locked on your subject.
The Circle command makes the Mavic 2 circle around a target, and the Helix command makes it fly upward, spiraling around your subject.
With the DJI Mavic 2, you can learn how to fly and create high-quality photos and videos for ads, weddings, online stock images, etc. This drone is equally good for fun, study, and work.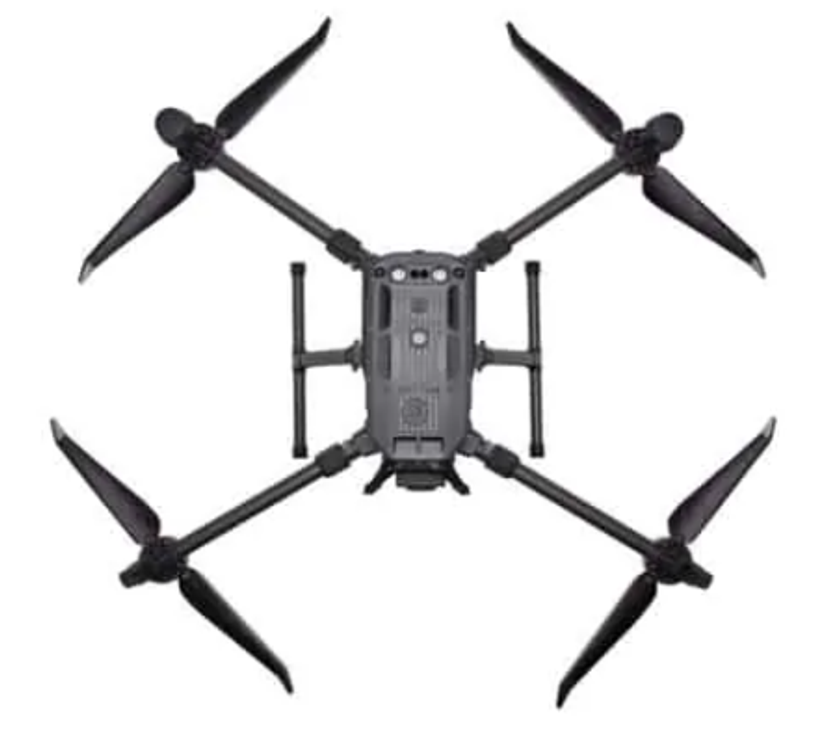 The Walkera Matrice M300 RTK has the most endurance: up to 40 minutes of flight time with four batteries. If you plan for long-distance flights, this feature will come in handy. The Matrice M300 RTK is long-lasting and lightweight because it's made out of carbon fiber and glass fiber. It can carry action cameras and even DSLRs for shooting from above. The maximum flight distance of 1.2 miles is also impressive.
The Walkera Matrice M300 RTK can broadcast live from above in HD quality at up to 400 meters. Its telemetry function shows the voltage, temperature, GPS coordinates, altitude, distance, and more in real time. Currently, the Matrice M300 RTK is one of the most functional drones.
The Phantom 3 Professional has everything you need for capturing clear and high-quality photos and videos. More precisely, this quadcopter features five flight modes, 4K video, 23 minutes of flight time, and an astonishing 2-mile range. The Phantom 3's camera has a 94-degree field of view that allows you to take pictures from the most suitable positions.
Fly easily with the intuitive DJI GO app and simple and functional controller. Flying and shooting with the Phantom 3 Professional is like playing a video game. Also, this drone will please your eyes with its minimalist full-white design.
6. YUNEEC Typhoon H Hexacopter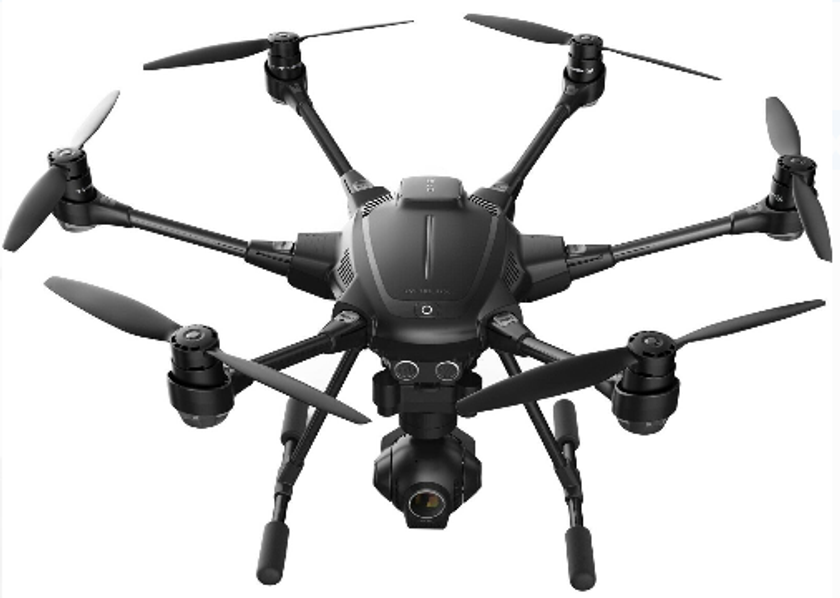 The Typhoon H Hexacopter combines a good price with functionality. The drone can shoot 4K video and slow-motion films, fly up to 25 minutes, and give incredibly clear and detailed photos.
This quadcopter is equipped with a three-axis gimbal that allows it to shoot from a 90-degree angle. You can snap pictures as if you were flying and looking down. The drone comes in a practical transport case made from strong and lightweight aluminum with a high-density foam core. The 4K Typhoon set includes two batteries (for up to 40 minutes in the sky), chargers, a controller, two sets of blades, and all accessories.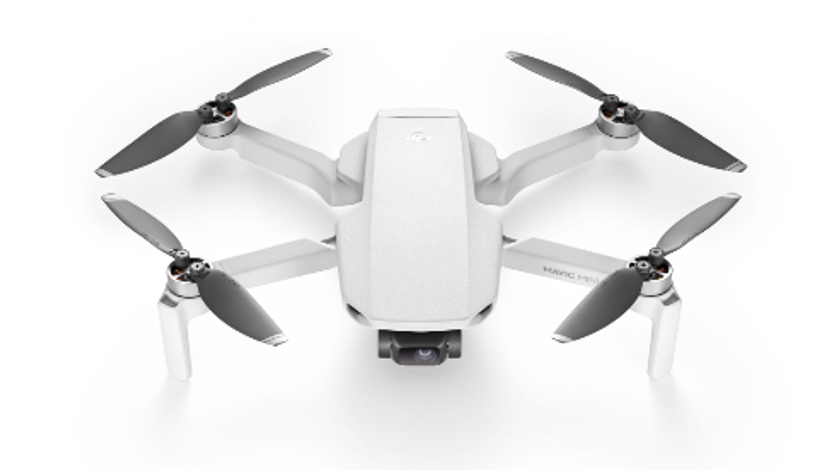 The Mavic Mini is a hexacopter that can transport DSLR and action cameras weighing up to 18 pounds. It's made from carbon fiber and weighs only 7.28 pounds, making it easy to carry. The Mavic Mini has up to 18 minutes of flight time and takes clear, detailed photos and videos thanks to a gimbal bracket that's separated from the main frame. This drone stays stable during flight and reduces vibrations. It's highly portable; its arms fold so it easily fits into a bag, case, or backpack.
This affordable and functional drone with a wide-angle 16-megapixel lens will give you 1080p videos and cinematic photos. The Parrot BeBop 2.0 is lightweight — just over a pound — which makes it easy to transport. You can carry it on your back for the whole day without any problems. The BeBop 2.0's maximum speed is 37.2 mph. It can be controlled with an app installed on your smartphone or tablet. The Parrot BeBop 2.0 is a good choice for beginners because it has simple controls and can take off and land with one button.
This drone is portable and easy to transport thanks to the foldable arm.
The hardiest drone in its price range, the Blade Inductrix RTF has 30 minutes of flight time, which gives you the opportunity to concentrate on filming, not on battery charge. The Blade Inductrix RTF's built-in camera shoots 4K video and takes 12-megapixel photos.
Blade's SAFE Technology includes Smart, Aerial Photography, Follow Me, and Tracking modes. Smart mode doesn't allow the drone to fly too close to the pilot. Aerial Photography mode gives more freedom to the pilot to control the drone manually. The Return Home feature brings the drone back to you after one push of a button. The Inductrix RTF can snap photos while filming video.
10. 3D Robotics Solo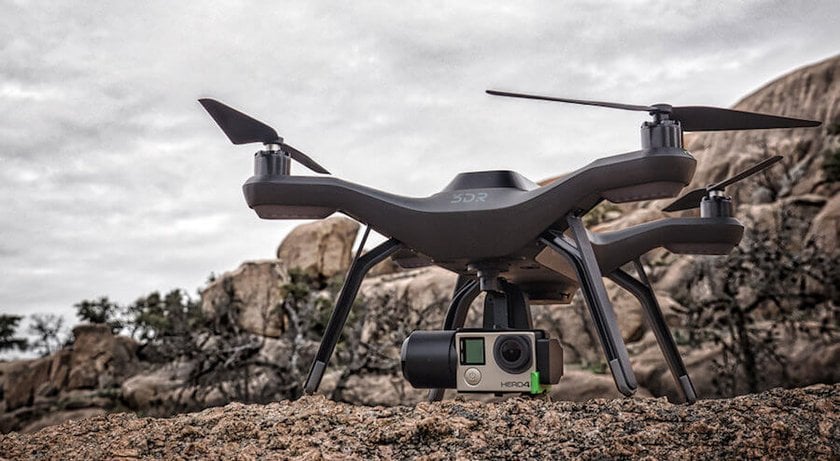 The 3D Robotics Solo is affordable, has a 25-minute flight time, and is compatible with the GoPro Hero3+ and Hero4 action cameras. Its CableCam function locks the drone on a line between two points, allowing you to create a linear tracking shot. Thanks to the Orbit option, the 3D Robotics Solo can automatically circle any subject of your choosing, keeping the camera pointed at it to capture a wrap-around shot. With the Follow Me feature, the Robotics Solos will follow from behind, stay beside a subject, or fly ahead with the camera looking back.
The drone takes off, lands, and returns home automatically. It's easy to control because of video game–style controls.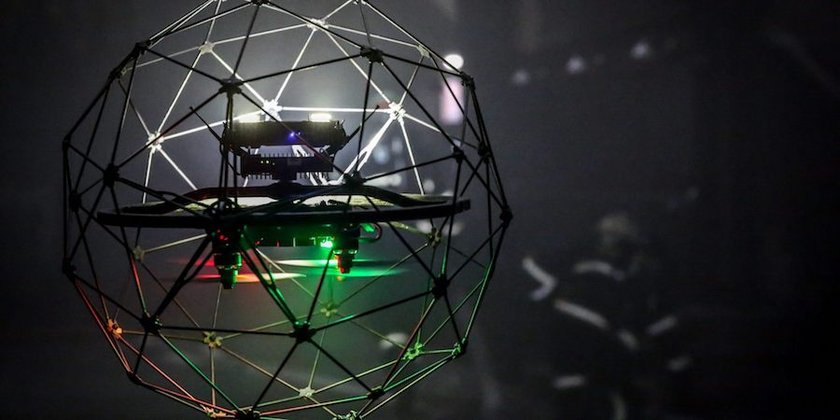 The Flyability Elios Drone was made for tight and dangerous places like boiler rooms and nuclear reactors. This drone is comfortable where other drones crash. It protects a pilot from the risk of being in a dangerous place.
The Flyability Elios Drone is positioned as the first collision-tolerant drone. It's designed not to avoid crashes but to withstand them. This drone is created for filmmakers, builders, and inspectors. Its main feature is a carbon fiber frame that protects it from crashes in small and hazardous places.
The Flyability Elios Drone is equipped with an HD camera and LED lights so it can take high-quality photos and videos even in the dark.
12. Yuneec Typhoon H

This smart hexacopter has a built-in UHD camera. The Typhoon H can fly for 25 minutes. The 4K UHD camera has a 360-degree range and 94-degree field of view. The drone has features for panoramic photography, time-lapse, and serial shots. The Typhoon H comes with a simple and handy controller with a 7-inch display that shows live footage of your flight in HD quality. All settings and controls are simple and intuitive.
This drone is equipped with Intel RealSense technology: Intelligent front sonar sensors allow the Typhoon H to automatically stop short of obstacles, making flights safer. The Orbit Me feature allows it to fly a path while the camera focuses on you for a beautiful video. The Follow Me option makes the drone move along with you. Watch Me tells the Typhoon H to follow you while pointing the camera at you wherever you go.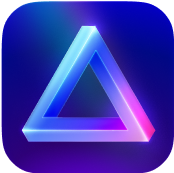 Advanced yet easy-to-use photo editor
view plans