So, your child is about to turn 16? This is a very important date. You should think about 16th birthday photoshoot ideas that will make the day unforgettable!
Greetings, dear readers! Today I want to tell you about sweet 16 photoshoot ideas. I promise that if you show a little creativity and try your best, you will enjoy new photos in your album very soon. Just imagine how many fond memories you will have of this great birthday! So, let's go!
Sweet sixteen photo shoot: tips and tricks
Tip 1. Take care of the outfit
Of course, no celebration day is complete without a stunning outfit. Whether it's a dress for a girl or a costume for a boy, you should remember one rule. They should feel comfortable wearing it, and they should love the look.
Tip 2. Think about the gear
Let's start with the good news. You don't need a lot of special equipment to make a great 16th birthday photoshoot. Of course, you'll need a camera. If you're shooting at home, a tripod won't be a bad idea either. However, if you're looking for professional photos, a studio may be a great option! You can play around with equipment there and use things like:
different backdrops;

light stands;

light meters;

light reflectors.
Tip 3. Don't ignore props
Believe me, props are very important for a 16th birthday photoshoot! If you don't have any fancy stuff, don't worry. You can always decorate the room with balloons, confetti, or DIY bright backgrounds. After all, a birthday cake is great too!
12 Best sweet 16 birthday photoshoot ideas and poses
So, we have learned what to keep in mind when preparing for the shoot, and now let's get to the fun part. I've picked out the best 16 birthday photoshoot ideas that are sure to make the birthday party unforgettable!
1. Delicious birthday cake
What is a birthday party impossible to do without? Cake, of course! And although some may say it's trivial, I'm sure it's a must-have. Why not combine business with pleasure? You can enjoy the celebration, eat a delicious cake and have a great sweet 16 birthday photo shoot!
The advantage is that you can bake your own cake or order it from a cake shop. You should remember that it has to be bright and colorful, so take care of the decorations. When the cake is ready, get your camera and take a picture of the moment in the middle of the celebration when it is brought out. This is one of the best sweet 16 photoshoot ideas outside if you don't want to drive to a studio or take a long time to choose a location.
If you want candid photos, don't tell the birthday boy about the cake. I recommend using continuous shooting mode to capture the touching moments.
2. Photos with family and friends
What could be better than to celebrate a birthday with the people you love? This is one of the most popular ideas. And no wonder, because relationships with family and friends only get better.
In order to get everyone in the frame to commemorate the completion of an important milestone in your life, you need to pick the right moment. The best time is in the middle of the party when the guests already know each other well. Here are a few tips to help you realize your 16 photoshoot ideas with friends and relatives:
Choose the right props. Balloons and cake are never superfluous.

Allow friends and family to mingle freely. That way you'll get the best pictures.

Use the right lens. 300mm telephoto lenses will allow you to photograph a subject that is far away and get candid shots. The standard 50mm lens is designed to capture crisp, clear images.
3. Try the look of a fairy princess
think this is one of the cutest sweet 16 pictures ideas. It will definitely suit you if you like Disney cartoons. Jasmine, Cinderella, or Mulan – the choice is yours! By the way, this idea is great for portraits that can then be printed and hung on the wall as a memento of a great birthday party. All you have to do is find the perfect dress and have fun!
4. Picnic trip
This is one option that's great for the sweet 16 pictures. Cook your favorite dishes and go on a picnic trip. Your photos will be gorgeous thanks to the soft light and natural colors.
For the perfect photo shoot, a forest or green park is best. You can not just sit in one place and chat, but add fun. Take a ball or a badminton set with you. Don't forget the appropriate clothing. It should be as comfortable as possible.
5. It's all going to be retro!
For me, it's one of the most aesthetic sweet 16 picture ideas. For example, you can dress up in vintage clothes and pose in front of an old-fashioned car or motorcycle. Don't forget about the props, because they are very important here. I advise you to use:
a vintage bicycle;

wide-brimmed hats;

big glasses.
And don't forget the outfits for the 16th birthday photoshoot ideas. See more ideas online to find the right style
6. Emily in Paris
If you've heard of this popular show from Netflix, you'll immediately know what I mean. If you haven't, I'll tell you a little bit about it. The main characters of the show are young and beautiful girls, and the performance takes place in Paris. Why not use this one of the cutest and most original sweet 16 photo ideas?
Of course, if you visit Paris on your birthday, you can feel the unique French vibe. But if that's not the case, get upset! You can easily shoot in your hometown. Create your timeless look with a beautiful dress and stylish makeup and start taking pictures.
7. Jet-Setter lifestyle
Travel can also be one of the best sweet sixteen photoshoot ideas. You can pick outfits and pretend you're flying to a new country on an airplane. You can also play with props and take pictures by jumping out of suitcases or climbing into a cab. If you want to add a touch of glamour, pose in front of famous landmarks or in front of an amazing sunset. Experiment, and you're sure to succeed!
8. Try yourself as your favorite character
Do you have a favorite singer, actress, book, or movie character? So do I, so I know exactly what it is to want to be like one. And this could be one of the best sweet 16th birthday photoshoot ideas!
When it comes to a character in a book, movie, or video game, you need to become as much like him or her as possible. Hairstyle, makeup, clothes – it should all be thought out to the smallest detail. If we are talking about a singer or actress, you can add to your chosen image some detail that will emphasize your resemblance to her.
9. Pajama party!
A pajama party is one of the most fun sweet 16 photo shoots ideas you've got. The great thing is that you don't even have to leave the house to implement this plan. You will need props like this:
blankets;

pillows;

sleeping bags.
Put on your pajamas and meet your best friends, because they are already waiting on the doorstep!
10. Polaroid madness
Don't want to spend a lot of time and money buying expensive photography gear? Then I have a win-win idea for you. Of course, I'm talking about the Polaroid camera. Just make sure you are close to the light source and start shooting.
A definite plus to this idea is that you get instant photos. Also, you don't have to worry too much about the pictures looking good or bad. The very feel of the Polaroid photos will make up for any lack of makeup or amazing clothes. It's the mood that really matters!
11. Have a pool party
If you have a pool in your house, this would be one of the most win-win 16th birthday picture ideas. If not, don't feel bad because you can always rent one. The plus side is that you don't need a dress or formal costume. You can wear jeans and a t-shirt or swimsuit and look stunning!
And if you have an underwater photography camera, you're really lucky. Use it to capture candid moments of fun or play in the water.
12. Use a projector
A projector can be used for several purposes. First, it allows you to experiment with different patterns and lighting, so you can get original and creative pictures. Second, you can show photos from your childhood on a projector so viewers can see the changes that have occurred over the years.
You should remember that in this case, you need to shoot with a high ISO. A value of 1000 will be optimal. You will also need a lens that allows you to shoot at f /1.2 or f /1.8.
Photo editing in Luminar Neo
I believe that a good photo editor can make even a great photo better. I recommend you to try Luminar Neo because it has many features built in to improve your pictures. You can try different presets or use automated tools like Skin AI or Face AI to make your photos stunning.
Final thoughts
Sweet sixteen pictures ideas are something that will help you make stunning pictures and have fond memories for years to come. I hope that this article was helpful to you and that you were able to find something in it for yourself. I wish you great shots and inspiration!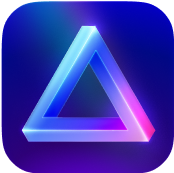 Advanced yet easy-to-use photo editor
view plans