After making and decorating your want to make a photography of birthday cake, there is usually frustration as to why it doesn't look the same as it does on the glossy pages of magazines or blogs.
Have you ever wondered how to make a picture of a cake properly? This article is written to help you make your blog (or your Instagram) more colorful with shiny and impactful photos. For those who plan to run their own artwork page or create a portfolio for business, it's important to know how to properly and efficiently shoot desserts, even with a not-so-best camera.
Believe it or not, even a simple digital camera can take a good, plain, and simple photo of your cake, if you want to.
8 Best tips, secrets, and tricks for taking cakes pictures
Take a few minutes to familiarize yourself with the camera's functions and features. Read the manual or just play with the effects. Everyone is well aware that most owners of even advanced cameras only know how to push the button on the autofocus, but once you get a little insight into the settings, the lens opens up a whole new view of the world. Practice taking pictures of different objects: the more practice you get, the better your cake will look in your photographs. And I will give beginner photographers some essential advice on how to take the best cake photos:
1. Use natural light
Everyone in the house has a room that gets a lot of light during the day. Choose a convenient time when the light is brightest, open the curtains, and let the room fill with white light. I recommend using a simple white background or curtain to properly reflect the light and make the difference the picture softer. Get as much natural light as possible through reflection. Take a big white piece of board or poster (you can buy a professional photo-reflector, but it costs a lot of money). The ideal light for photographs is diffused daylight. To avoid the rays hitting the lens, it is advisable to shoot indoors, in a well-lit room, but not let your cake by the window sill. Optimally, the source of sunlight should be on the side.
You get a kind of sandwich for a cake photoshoot: let's say you have a window on one side with natural light coming through, a side of your cake in the middle, and a reflector against the window on the other side. This way you can remove all the unwanted shadows and blackouts that spoil the appearance of the product in the photo so much. If the natural light is not enough, it is recommended to install additional lamps on the sides. The flash is best dispensed with.
2. Try to take several photos from different angles
Photographing in front of a window often gives a black silhouette on the far side of the chocolate cake photography, but this is not an excuse to use a flash, because without a special prop with it everything will be complicated even more. Play around, twist, highlight, and choose an angle - sooner or later you'll get the perfect photo.
3. Eliminate unnecessary items in the backdrop of the cake photos
Nothing can ruin a beautiful cake like a bunch of unnecessary things in the frame. If you're photographing, say, a kitchen table, use a large cutting board as the background and nothing else. If you plan to do this kind of photography all the time, get a corner with white walls or curtains. Also, make sure there are no unnecessary objects in the frame (pots and pans, bowls, magazines, cups...). You don't want to distract viewers from the key element of the photo, do you?
4. Use a tripod
Our hands involuntarily shake and move when we try to take a clear picture. A tripod allows you to take pictures without worrying about blurry pictures. It doesn't have to be a real professional tripod, you can use a stack of books or even the back of a chair.
5. Cake photography style
Depending on the theme of the treat, you want to make a stylized photo to match it. You can have a lot of fun with the design, especially if it's for a personal portfolio or blog. Many people like to cut the cake for a photo to show not only the exterior but also the interior decoration.
6. Preparing the set for a dessert shoot
First, you need to choose a location for the shoot. The working surface can be almost anywhere. It is only important what exactly gets into the frame - what accessories or decorative elements.
With morning light especially good photos of desserts with coffee or tea, and in the evening you can put in the area even candles. Take into account not only the time of day but also the time of year.
The background should be laconic and at the same time original, so that nothing distracted and did not spoil the final picture. If you don't have what you think is a suitable place to take pictures of cakes and desserts, you won't have any trouble getting them ready. You'll need a white sheet of absorbent cotton, which you can turn into not only a background but also a light reflector.
You can also set the mood of the pictures with colored backgrounds - pink, blue, yellow, and even black. These, too, can all be absorbent cotton backgrounds. To control the natural light, you can use a purchased reflector or make one yourself from foil stretched over some frame.
When you need to diffuse the harsh light from the window, use a lightweight white cloth or ordinary tracing paper. With all these uncomplicated items you will be able to create professional shots and make the most of the camera in your smartphone.
Your main task when food photography of cake is to present the confectionery in an appetizing way. The right background, lighting, and post-processing will help you achieve the effect of the pattern shoot.
7. The power of composition in creative cake photography
There are a lot of nuances to consider when composing a shot. Putting the dessert on a bright background or placing a teaspoon next to it can shift the attention in the opposite direction.
Don't neglect the classic techniques of composition in photography. Try to place objects in the frame according to the rule of thirds, and the principles of symmetry, or make a bit of practice and experiment to find the best angles.
While composing, pay attention to details:
If the dessert is decorated with many decorative elements, do not overload the frame with additional objects and details;

Neutral backgrounds with backlight colors are the best choice. However, contrast is needed so that the dessert does not merge with the background. This applies not only to the background but also to the tablecloth, gorgeous cake stand, and so on;

If there are auxiliary elements in the frame, they must match the confectionery in style. Live flowers, lace, and pearls are combined with the wedding cake. A photo with a New Year's dessert can be supplemented with artificial snow or confetti;

When the frame gets only a piece of dessert, place in the frame also a cup of coffee or an elegant teaspoon to give a delicacy appetizing.
Over time, you will begin to understand when you are properly arranging the composition. This comes with experience, but the main rule remains the same: the centerpiece should be the dessert, and everything else is needed to complement the picture. If when you look at the picture, the first thing you see is the spoon or the background, change the composition or remove unnecessary items.
8. Dessert decor: how to use it wisely
To make desserts, cakes, and pastries look appetizing, learn how to decorate them. If they have a boring monochrome texture, it is unlikely to attract attention. Imagine a faceless cake covered in white cream. No matter how delicious it is, it won't get any attention. And no one will want to cook it or order it if you offer cooking recipes or make cakes to order and promote your page on Instagram or other social networks.
You can decorate desserts with anything from fresh fruits and berries to nuts and chocolate. There are even pre-made sprinkles for sale that can give to cake shot a completely different look. Some lemon or cherry frosting, vanilla cream, cinnamon, and more can dramatically change the picture.
Camera settings for cake photography
Cakes are best photographed from a bird's eye view. Try moving the camera around and setting a focal point on different objects. Most cameras, even if they aren't the newest models, have a macro function. It's a button with a picture of a tulip on it. Look for it on your own, because you can use this function to capture all the details wonderfully way. Try taking pictures both vertically and horizontally and choose which you like best.
Many beginners who are just learning to photograph cakes and other confections make the same mistakes:
Shoot in direct sunlight, not softening or diffusing in any way;

Choosing the wrong angle (here you just need to experiment and gain experience);

Framing photos by adding all sorts of hearts and flowers - this is an unfortunate move that greatly cheapens any photo;

Use too aggressive filters in post-processing;

Always wipe the lens with a soft cloth before taking a picture. A cloth for wiping the glasses on glasses is also suitable;

The modes suitable for food photography are Manual (when the photographer sets everything up), Portrait, Macro, and Subject mode. Some phones or camera apps have a Food mode;

Use a smaller aperture to get the best result;

Turns off the flash and the auto flash. If the flash is not turned off in the set ISO mode, another mode is selected (for flash, see 2.2.1).
If the camera goes blue or yellow, the colours are adjusted and a photo of the white sheet is taken. It is correct when it appears white or gray in the photo, but not blue or yellow. This minimal information is enough for the user to start making his or her photography of cake ideas.
Photo editing in Luminar Neo
Do you take pictures on your phone or "soapbox"? Then the photo editor should be your best friend. In addition to the well-known Photoshop, there are many intuitive programs that even a beginner can easily deal with. As a rule, standard editors with a few filters, brightness, contrast, and color controls are in every phone. Additionally, you can pick up simple programs for retouching, which will help improve the quality of photos, making them more vivid. Bring your cake photoshoot ideas to life and enhance them with Luminar Neo! Its extensive toolkit will improve any photo you take, and the easy assembly of the interface and toolbar will help newcomers to master the application!
Conclusion
You now have a basic knowledge of how to photograph cakes. Photographing cakes and other delicacies in a way that makes everyone want to try them is an art form in its own right. You need to start by learning all the basics we've talked about above and start practicing. Try different angles, play with side lightning compose your shots differently, and experiment with other things. Then go through your shots and see what you got right and what you got wrong. So in a few months, you will learn how to shoot desserts as well as professional cake photography.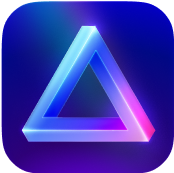 Advanced yet easy-to-use photo editor
view plans