Summer is synonymous with many things, but most importantly, vacations. The long days, the bright sunshine, and the clear blue sky offer plenty of reasons to head outdoors and, more often than not – to the beach. But there is a world of unique locations beyond the beach waiting for you to explore. In this discussion, we'll look at some unique photo locations and share some summer photo ideas to explore.
What makes summer the perfect season for travel photographers?
Several reasons make summer months a favorite for photographers around the world. Summer can be mild to hot, depending on which part of the world you are in. Nevertheless, unlike winter or monsoon, summer offers an abundance of light, vibrant colors, an extended golden hour window for that beautiful soft light, and lots of opportunities to shoot images, enabling photographers to get creative without worrying about a lack of light or bad weather.
The only thing to worry about shooting photos in summer is the mid-day light which can be very harsh, and the shadows are hard. You're better off avoiding this light.
Let us unbox some unique summer vacation locations that will take you away from white sand beaches and crashing blue waves to equally stunning locations, helping you create a more diverse portfolio without burning a hole in your pocket.
Summer Photo Beyond the Beach: TOP-10 spots for captivating photography
Here are some ideas for finding unique summer spots where you can shoot interesting photos to capture the season's vibe.
Head out to the National parks
Camp out at a national park and capture that magical sunrise. Summer is the perfect time to visit the national parks; the warm temperature, the abundance of flora, and the occasional sighting of endemic wild species make them the best locations for photography during summer.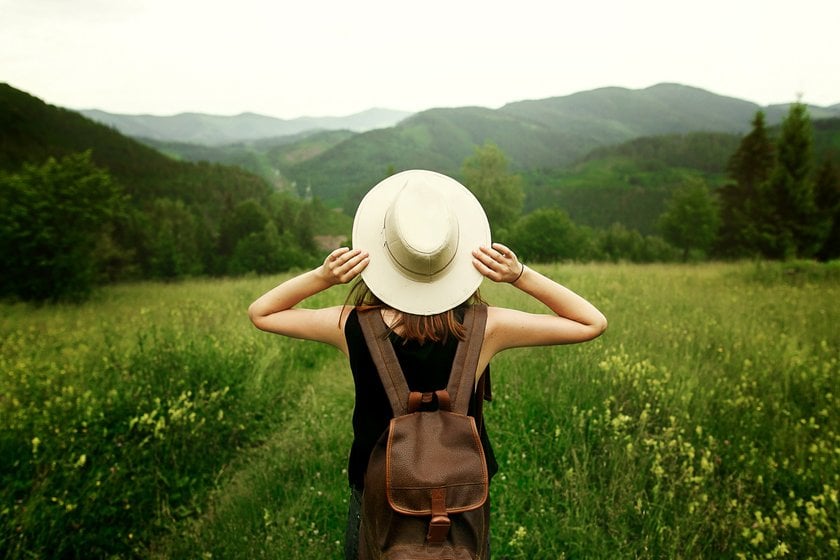 Go on a hiking trail or arrange a guided trek to take you to the best photography spots. Explore with your friends or fellow photographers. You can backpack on a shoestring budget and expect rewards like that occasional ravine or a waterfall you will most likely miss in the winter months
Capture the Food Story
Summer brings a burst of colors, and we are not just discussing flowers here! Dripping ripe mangos, raging red watermelons, ripened jackfruits, shakes and sherbets, and ice cream melting in the sun – are all a part of the whole package we call "summer." Capturing these flavors with the right passion can brighten up any photographer's portfolio.
Take your time to scout the neighborhood for that street fruit vendor, the local sherbet shop, or the ice cream cart, and click to your heart's content under the summer sun.
Explore your city's fringes
The perfect location for your summer pictures doesn't always have to be a scenic lake, a glorious mountain top, or a pristine beach.
If you care to step out of your comfort zone and explore your neighborhood or the periphery of your city, you can find some unique photo locations – an abandoned factory, the wreckage of a car, a dilapidated wall with graffiti on it, or the remnants of an old house! Quirky yet beautiful, these captures can find their rightful place in any gallery if captured with expertise and imagination.
One problem often associated with summer photos is removing distracting backgrounds. Luminar Neo has a tool – Background Removal AI that can help.
Find A Canopy Of Green
If you have the budget to fly to exotic locations, you can book a wildlife safari expedition in East Africa – Kenya and Tanzania. It's a wildlife photographer's dream come true. June is a great time to visit these countries, about the same time summer peaks in North America.
Summer is the best time for wild sightings; hence, any forest anywhere in the world can be a photographer's paradise. All you need to do is find a watering hole and wait for the wild beasts to show up. Alternatively, you can capture the raw beauty of the forests, the interplay of light and shadow, and create moving portraits of nature with your lens.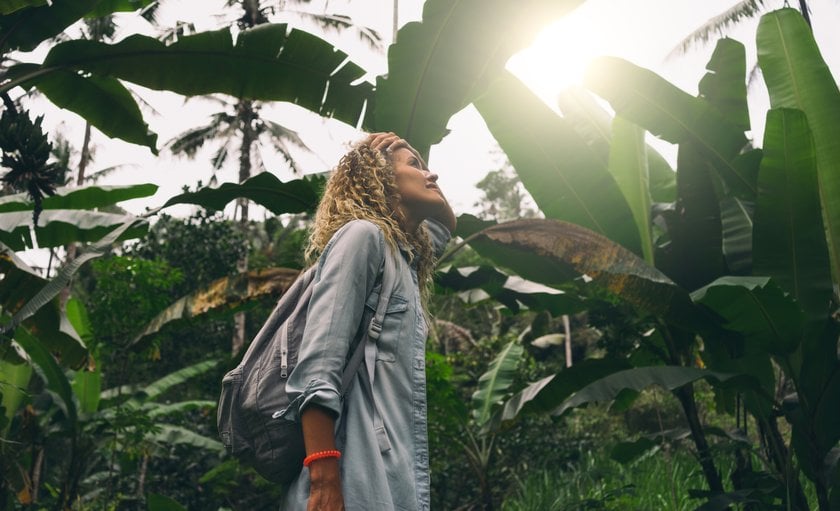 If a forest tour seems too heavy on the pocket, you can simply find a canopy of green, a road lined with trees, or a vine-covered wall and get creative with props or models. A curtain of green under the glowing sun can create an exclusive backdrop to spike up the subject of your photograph or be the perfect subject itself.
Find a Lake, River, or a Waterfall
Yes, we remember this is about beyond the beach. But really, can you make it through summer without shooting a single photo of a water body? It doesn't have to be the beach. Any type of water body can provide a stunning backdrop for photography, especially in summer months when the surrounding areas become lush, and the water reflects the sun's rays.
Whether it is the pebbled shores of a natural lake, the sandbank of a riverbed, or the cascading beauty of a waterfall, falling from great heights- natural water bodies can be a treat for any photographer in summer.
Lakes, rivers, or waterfalls may lack the enormity of the ocean. Still, they more than make up for it by offering creative possibilities for the discerning photographer to explore.
Imagine capturing the waterfall radiating sunshine or taking a long shot of the lake from the gap between two rocks; these water bodies are some of the best places for landscape photography.
Go Macro with Innovative Summer Photo Concepts
Summer photography is not only about capturing stunning landscapes or scouting offbeat locations; you can get creative by using macro photography techniques as well.
Capturing the essence of the season with new blossoms, the pattern on a butterfly's wings, bees sucking honey, the pattern of the honeycomb, a close-up snapshot of fresh fruits in all their vibrant colors, or the shadow play on leaves, or other intimate summer scenes is a great way to depict summer. These summer photo ideas will help you capture typical seasonal flavors and usually do not require any props or the need for costly travel.
Best ways to plan for photography adventures to unfamiliar locations
Traveling to an unfamiliar location can appear to be a daunting challenge. Nevertheless, it's a necessary challenge that every travel photographer must overcome.
Do your homework
Research is the key. Research and preparation that is. One of the things that you can do is check out images of the place you're planning to visit. Instagram and Flickr are great for this. Unless the place is remote, that is.
Use smart apps to predict light conditions and direction

If you are not sure how the lighting is at the place, at what time the golden hour is at the location, and the exact direction the light will come through, you can do a detailed study of all that and more using a tool called Photographer's Ephemeris. It sounds a bit quirky, but it's an excellent tool for a landscape and architecture photographer.
Take local help
A government-employed guide, a friend who lives nearby, a fellow traveler who has been there before, or a really good guidebook – take any help you can find to scout for the best locations. The best locations can get you images that no one has been able to capture before.
Stay away from the crowd
Staying with the crowd may be a good idea for safety reasons, especially when you're traveling through less-than-ideal places. But staying with the crowd means shooting what everyone else does. Take those extra flights of stairs that no one seems to take. Take that alley that seems to be outside the printed itinerary, and you give yourself a chance to capture something unique.
FAQ
What are some unique summer photography locations that go beyond the typical beach settings?
Exploring the city fringes, going on a food trail, finding a patch of green within or outside the city, or exploring some macro photography concepts can be some of the offbeat choices for photography ideas or locations. Many photographers ask, "How to find photoshoot locations?" The best way to do that is to look at what's being photographed and what's in the trend and then add your spin to it.
Are there any specific tips for photographing natural landscapes and outdoor environments in the summer?
Colors in summer can pop naturally without the need for any special tools or editing process. But sometimes, atmospheric haze or reflections can result in a lack of contrast. We recommend that you use a circular polarizer to overcome these issues.
Watch out for the highlights. Sometimes the sun's reflection on the water or shiny reflective surfaces can blow out details. Also, watch the highlights warning (red blinky areas in your frame) and readjust your exposure. No amount of editing can recover details from blown-out highlights.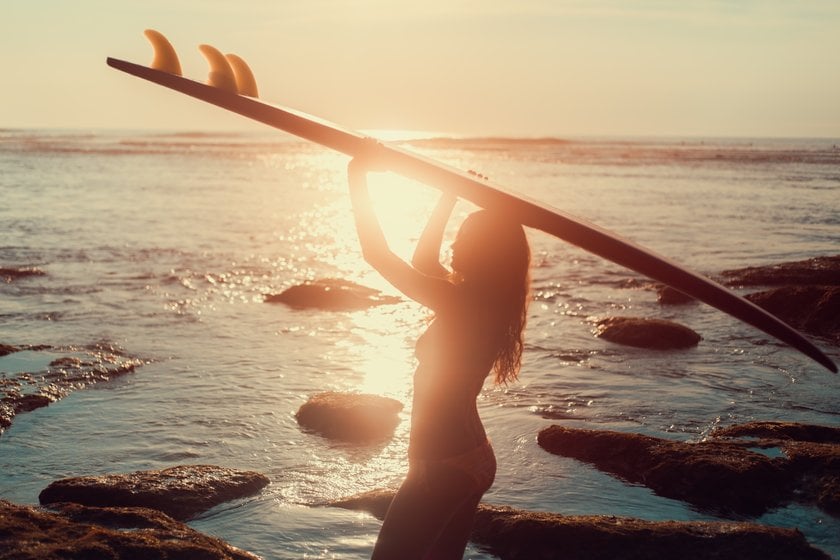 Although summer does offer an extended amount of time during the day to shoot natural light photos, you can't shoot great photos throughout the day. Wait for that magical hour when the light is perfect.
To perfect your landscape photos, you need a landscape photo editor. Luminar Neo has a few dedicated tools that you can use.
How can I effectively photograph architectural marvels and historical sites during my summer travels?
Architecture photos that are shot during golden hour are stunning to look at. The vibrant sky makes for a particularly interesting background for an architectural building or a historically important structure that appears sharp and detailed. Incidentally, summer is also when the golden hour lasts a little longer.
We recommend trying out the HDR method. Take a few bracketed shots. At least two – one for the sky and the other for the architecture in the photo. Combining the two images using the HDR editing process to make one perfect photo using the blending process. You can always fine-tune the results to bring out more details.
Imagine how stunning these architectural masterpieces will appear during the golden hour – the Blue Mosque and the Hagia Sophia in Istanbul, the Taj Mahal at Agra, the Burj Khalifa in Dubai, the Parthenon in Athens, or the Parliament Building in Budapest?
How can I incorporate unique perspectives and compositions to make my summer photography stand out?
Lending a unique perspective and creating a winning composition can lead your photos from mundane captures to prize-winning frames. The first step is to choose a theme that gives you the liberty to be creative. Thinking creatively and out of the box, like capturing a monument through a mirror or window, clicking a flight of birds in the golden light, or even a mundane clothesline with a band of colored clothes, can earn you an exotic frame with a suitable composition.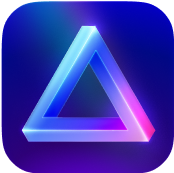 Advanced yet easy-to-use photo editor
view plans