Laurie Rubin, an award-winning wildlife photographer, tells how to bring out the details and colors in those beautiful feathers and intense eyes
Birds provide such a rich diversity of photographic opportunities, but this can also offer some real challenges once we get into the digital darkroom! For example, are your photos dull and lackluster? Do you wish you had the ability to make them come 'alive' by bringing out those vibrant and iridescent colors? What about bringing out the details in those beautiful feathers and intense eyes?
I am always on the lookout to find quicker and easier solutions to enhance my animals photos, so when I started using Luminar, I was very excited! I thought I would share a few tips that I like to use with my bird photography and I hope this will inspire you to give it a try on your own photos!
Bring Out the Colors with Presets
More often than not, when we view our photos on our computer, they lack color and look flat without any dimension, (especially if we shoot RAW files which are unprocessed files). What they need is a bit of color and contrast to make them more appealing and to show birds in their best light.
Here is an example of a Burrowing Owl that was standing on a nesting sign. It was a nice overcast morning, but as you can see, the before image is pretty dull. The owl blends into the background and I'd like to have it stand out more.
After opening the photo in Luminar, I selected the Gloomy Morning Preset. I am a big fan of Presets because it helps me to quickly choose the look that I'm going after. I was able to further adjust the colors and contrast until I was satisfied with the results.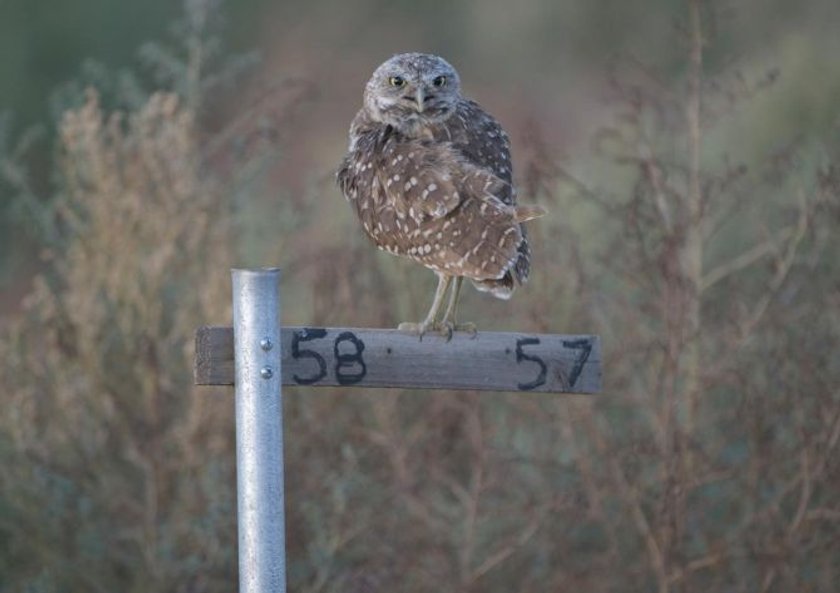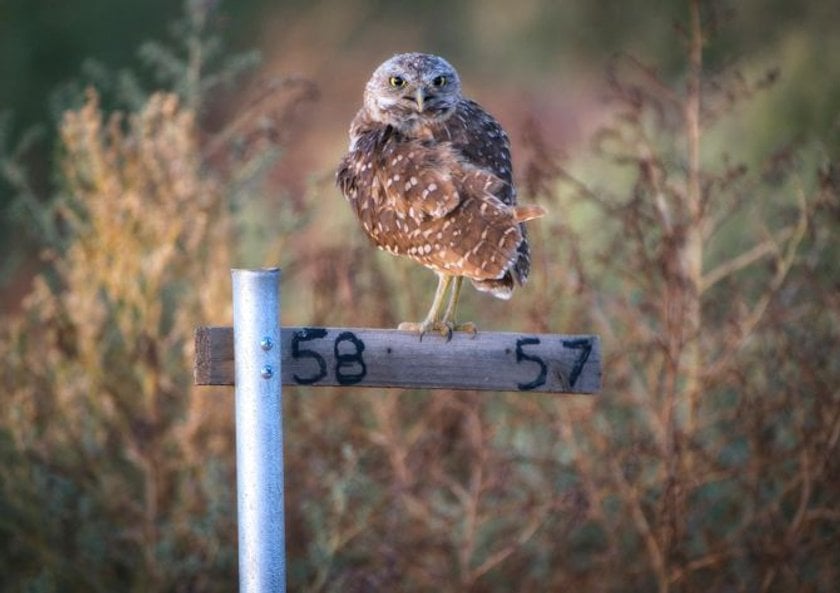 Don't forget that you can add multiple Presets! Be creative and try something new. With the ability to click on a Preset and then see a live update, you get instant feedback. You can also save a Custom Preset to use later on your other photos.
Bring Out the Details with Filters
Another quick and easy way to enhance your bird photos is with filters. Luminar has a wonderful variety of filters that can fill your needs whether you need to adjust color, detail and tonal ranges (to name just a few!). You have control over all aspects of your photo, and filters give you powerful sliders to either increase or decrease an effect.
Quick Tip: Check these 7 superb filters that will make your nature photographs profound and beautiful and learn how Scott Bourne improves his eagle photos with Luminar.
In this example of a lovely Wood Duck, I wanted to make some adjustments. Though there were some nice colors in this photo, I wanted to emphasize the ripples in the water and the patterns on the duck itself.
I began by going into Luminar's suggested set of Tonal Enhance filters and selected the Adjustable Gradient. What I love about this particular filter is the ability to adjust the different areas in the photo.
By adjusting the top and bottom sections, the colors became much more rich and vibrant. I was able to get the look that I was going for by adjusting just a couple of sliders. Amazing!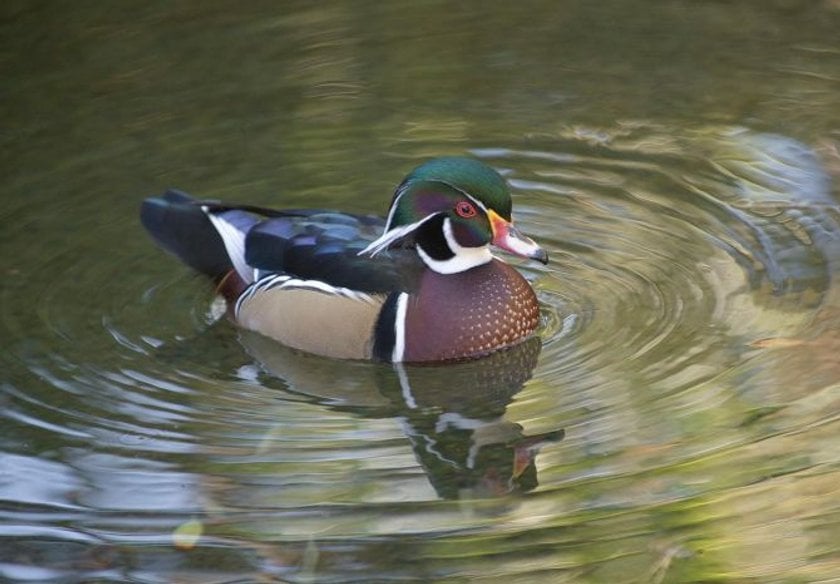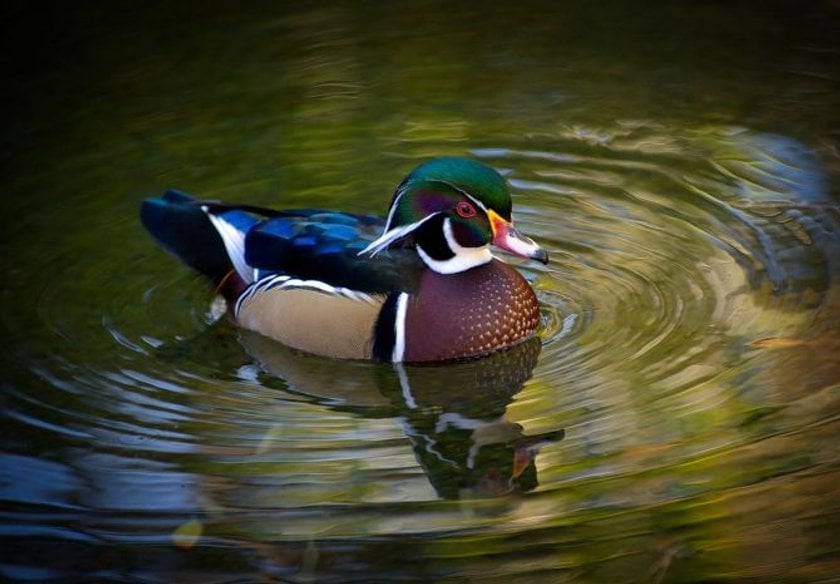 Quick Tip: Adding a slightly darker area around the edges can help direct the viewer's eye to the subject. And it doesn't have to be the full effect to make it work.
Remove Unwanted Objects with the Erase Tool
Since birds in the field tend to land or fly where ever they please, we often have unwanted objects in the background. These can be telephone poles and wires, trash, another bird photobombing in the background, etc. Luckily, if you have distracting objects in your photo, there is an easy way to remove them by using Luminar's Erase Tool. In this case, we have some extra unwanted spots.
By simply clicking on Luminar's Erase Tool, you can use the brush to paint over the areas that you want to remove. Click on Apply, you'll see the results instantly. If you missed a few, no problem! Go back into the Erase Tool and paint out the one that you missed.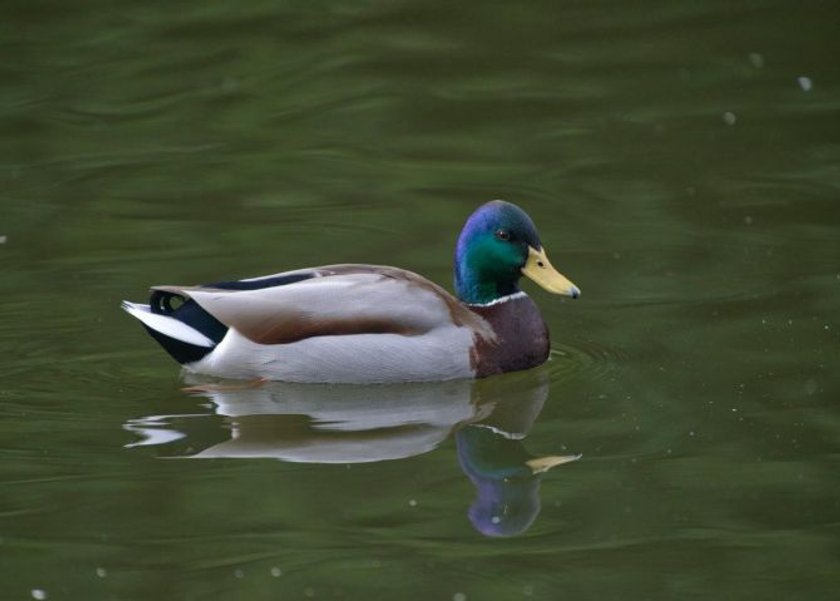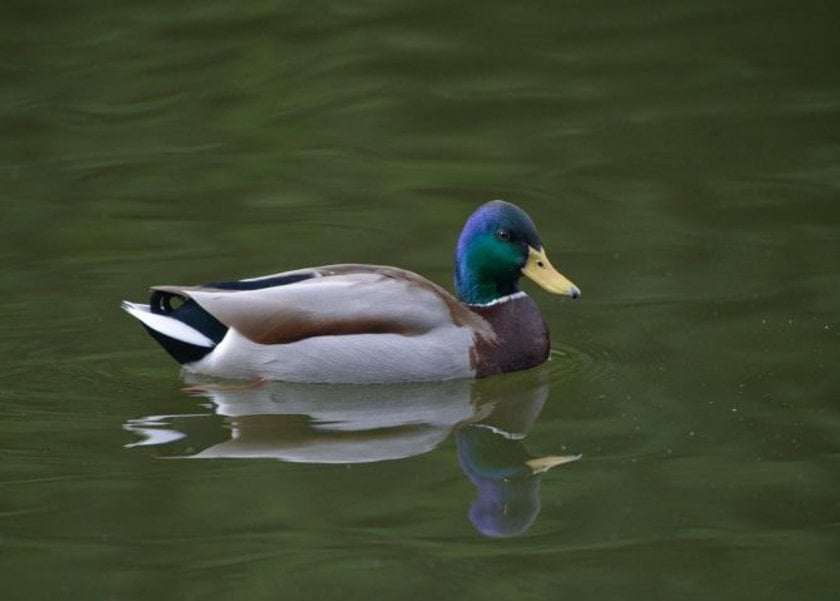 Quick Tip: Don't erase all of the water droplets to make the photo look natural. A few here and there doesn't hurt. It's the larger, more distracting spots that you'll want to remove. For example, if you squint your eyes, is there anything distracting? I see the bright spot in the lower left and a couple of spots in the upper right.
There are many challenges with bird photography. Not only in the field but also once we get in front of our computers in the digital darkroom. With Luminar, we can fix problems and enhance our photos to make them look their best, quickly and easily!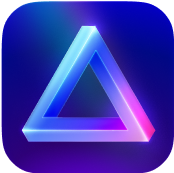 Advanced yet easy-to-use photo editor
view plans