You'll read about new and easy ways to edit your photos and get the most from photo software.
The practice is as old as its 'twin', photography. It's almost impossible to mention one without the other; in fact, there are a couple of times when the mentioning of one implies the other.
Photo editing like photography has gone through a series of phases. In the early days of photography, then the film photography, a lot of the editing took place in the darkroom. It was popularly referred to as darkroom techniques. But over in this age of digital photography, what used to be carried out in the darkroom is now more conveniently done on computer devices; desktop and laptop devices, even the smartphones are not left out.
Speaking of smartphones, it's interesting to recall how quickly the photography trend caught up with mobile-phone technology… A long time ago, the only device we thought about every time photography came to mind was a camera device. It is not so anymore… This changed over a decade and a half ago; after the incorporation of camera functionality to phones. These days, the use of mobile phones have gone far beyond its once-regular use for phone calls, text messaging or email drafting and receiving; there are now phones that are capable of seamlessly performing extraordinary image capturing and processing tasks at the swift touch of your finger.
Digital Photo Editing
There's no telling how lame the camera images would have been without the relevant software programs to go with them. Even the variety of photo-stunts that are all over the place wouldn't be in existence.
Unlike the darkroom processes that had a lot of limitations, digital photo editing offers a wide range of limitless possibilities; speaking of which there are still individuals who are cool with their camera or smartphone's picture-quality and wouldn't mind using it as it is (probably because they do not fancy photo editing, are too busy to edit or aren't photography-inclined enough to tell the difference between an edited/enhanced photo and one that's not). The fact, however, remains that digital photo editing has become a necessary part of the modern day photography technique.
Come to think of it, we all, somehow, perform photo editing tasks one way or the other; when we take multiple shots, then select the best out of the shot –that, is photo editing; when we use the camera or phone's 'quick-edit' functionality to crop a picture or alter its tonal value, luminance, etc.; as simple as that may seem, it is photo editing already!
Nevertheless, digital photo editing technique does go far beyond the simple tasks of cropping or adjusting image brightness, and the likes… It entails a whole lot. Lots of background change, blemish or spot removal/healing, scene edits, vignette, and more. Hence the need for photo editing apps.
Photo Editing Apps
A short trip to any of the app stores (or broad internet search) would give you a clearer picture of how the market abounds with lots of photo editing apps. Their number notwithstanding, these apps can be essentially grouped into two main categories; those that constructively enhance photos, and those that just add some fun photo effects.
While there may still be a few groups in-between the broad classification, they can, however, be broadly classified into the aforementioned groups. Our focus will be more on the constructive photo enhancements –many thanks to apps like Adobe Photoshop, Lightroom, Corel AfterShot Pro and Skylum's Creative Kit among several others. Let's have a look at the last two on the list, starting with Corel AfterShot Pro
Corel AfterShot Pro Photo Editing Features
Described as the "photo editor that reveals your true creative potential," Corel Aftershot Pro's latest iteration includes several updates and features; its custom lens correction, in-app plugin support/manager, improved photo touch-up tools among several others
The app features a comprehensive-watermarking tool that supports batch processes and others. Whether you're working on a single photo or a thousand photos, the app's batch processing and presets are effective.
A newly included tool is its "Blemish Removal & Correction". The tool helps to eliminate the cumbersome editing experience that requires the use of more than one app to get the job done. So with Corel AfterShot Pro, you need not turn to Photoshop or Photoshop alternatives to help you with little touchups, blemish removal, and minor edits. It integrates excellently with Photoshop to offer a seamless workflow in situations of very complex tasks.
Corel AfterShot Pro's user interface can be a little overwhelming for amateurs or those who do not have experience with many editors. But in general, the app is fast and does offer a flexible, quick and easy file management. You'd, however, require a more comprehensive editor like the Skylum Creative Kit for more flexibility, control, and better results.
Skylum Creative Kit 2016
Skylum's Creative Kit is an amazing, highly-efficient, easy-to-use photo-editing app made exclusively for Mac users. With the Mac photo editor, you've practically opened up yourself to a whole new world of incredible photo editing experience. Unlike the limitations you could experience with performing complex edits on Corel AfterShot Pro, with the Creative Kit, you possibly couldn't demand too much from an app that's fully equipped with a wide variety of very powerful easily-accessible tools that not only help to repair or fine-tune your photos but also transform them into unimaginable masterpieces, in moments.
Skylum Creative Kit 2016 Photo Editing Features
The Kit comprises of 6 super-app-components; available as a single installation file, the Creative Kit contains the Pro versions of Skylum's six award-winning apps –Tonality, Noiseless, Intensify, Focus, Snapheal and FX Photo Studio… All of which run as either standalone or plugin apps to programs like Adobe Lightroom, Photoshop as well as Photos for Mac and Aperture.
The Creative Kit is a complete photo-editing program in every sense. Every app in the bunch is extraordinary. It's no surprise that all-six-apps, put together, make a fascinating one-stop solution for your photo-editing needs. The Kit's over 500 highly intuitive tools, inbuilt social sharing, and Skylum-App-Center full-integration allow for seamless file transfers in-between apps for an excellent workflow and maximum creativity.
Other Features
When faced with the choice of selecting a software package, the price factor, among several other options, has an interesting way of altering the equilibrium. Corel's ASP costs 79.99 USD. Skylum's CK Starter's Edition costs 99.99 USD, its Complete Kit, 129.99 USD while its Complete Kit Premium (with a Pro Training kit) costs 159.99 USD.
At first glance, Skylum's CK does appear relatively expensive. However, when you compare the cost of contemporary apps like Photoshop, Lightroom, and the likes, as well as the convenience and ease-of-use that CK offers in comparison to Corel's ASP, the only logical conclusion is that Skylum's CK is a lot cheaper –offering so much more at a more reduced cost.
Besides the differences in OS versatility, both apps require similar system requirement to run. Nevertheless, the CK does fair comparatively better even on slower computers.
Conclusion
Although Corel's ASP is a superb photo editor with some cool functionalities, it seems to have a bit of a hard time handling complex photo editing tasks. More so, compared to Skylum's Creative Kit, Corel AfterShot Pro isn't as intuitive, flexible and easy-to-use. Skylum CK's ultra-modern composition and extraordinary photo-editing competence have made it a 4-year-consecutive award winner.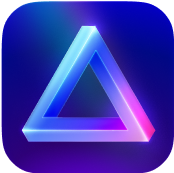 Advanced yet easy-to-use photo editor
view plans