CorelDraw is not the only program for drawing, creating illustrations, and editing pictures. Here is a list of 5 CorelDraw alternatives for designers, illustrators, bloggers, SMM managers, and others. Pick the one that is the most suitable for your needs.
CorelDraw is a vector drawing program with a pack of useful utilities such as Photo-Paint and Font Manager.
Thanks to AfterShot3 by Corel Draw it is easy to work with RAW images.
PowerTrace tool makes simple converting bitmap images into vector graphics.
The ability to combine bitmap and vector graphics also extends into the program's drawing tools. CorelDraw includes a set of tools for creating vector graphics of various shapes. And, like many drawing programs, it also has a freehand tool that lets you draw by hand and then converts your sketch into vector graphics.
But still, Corel Draw has a lot of bad reviews and limitations. Users on Trustpilot think that program has the worst customer service, the support they provide is nothing, "It's the most buggy software ever", and more like that.
We want you to feel comfortable working on your projects. That's why we made a list of Corel Draw alternatives. You will find more functional and simple programs that will make your daily routine simpler.
Software by Adobe is always functional but can be kinda hard to understand and learn for newbies. Learn more about Adobe's Creative Suite, which includes Photoshop, Illustrator, and InDesign and it will help you to understand Illustrator. Each of these programs helps you to create different types of art and graphic design. Adobe motivates graphic designers to use all of them to achieve better results.
Illustrator works with vectors to create images that can scale to any size without a decline in quality, making it perfect for logos and banners.
Illustrator has all of the vector tools you need. This large set offers you the greatest freedom in creating any vector-based graphic design software. There are pen tools, brushes, the options to create custom brushes, and a lot of text tools to help make your designs awesome.
Although you can import images and use content-aware scaling in Illustrator, the program is not designed to make pixel adjustments to photos. This means the software doesn't have filters, panorama stitching, tone, shadows and lights correction, noise removal, sharpness correction, and other a-la Photoshop features.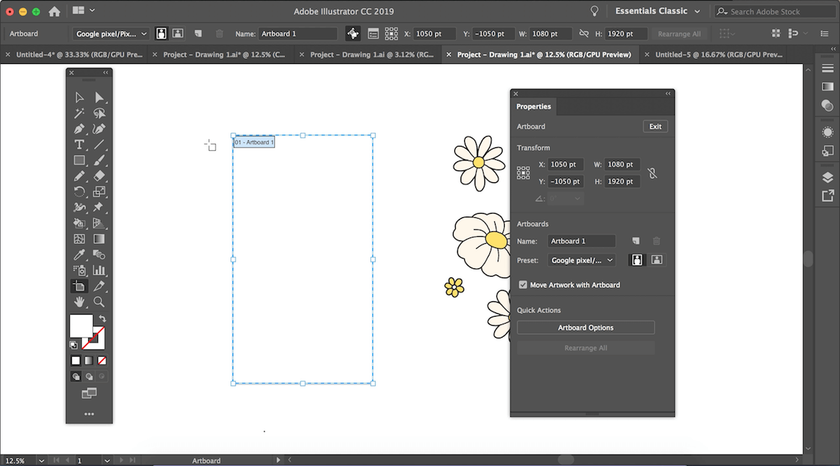 Luminar Neo is not a vector photo editor, it is designed for post-processing images and can be used as a Photoshop or Lightroom plugin. Luminar Neo's interface would be quite clear for Adobe Lightroom and Photoshop. The program has changing custom panels like Exposure, Contrast, Sharpness on the right side and a big workspace in the middle. You can work on different layers with each image. Luminar Neo can be used both for basic and for more advanced editing. The app is perfect for retouching portraits, it is powered with AI tools that help to fix skin problems, tone spots, remove redeye, lip color improvement, facial contouring, etc.
Also, Luminar Neo contains a lot of original and useful features, such as Golden Hour which makes picture tones soft and warm like during the sunset.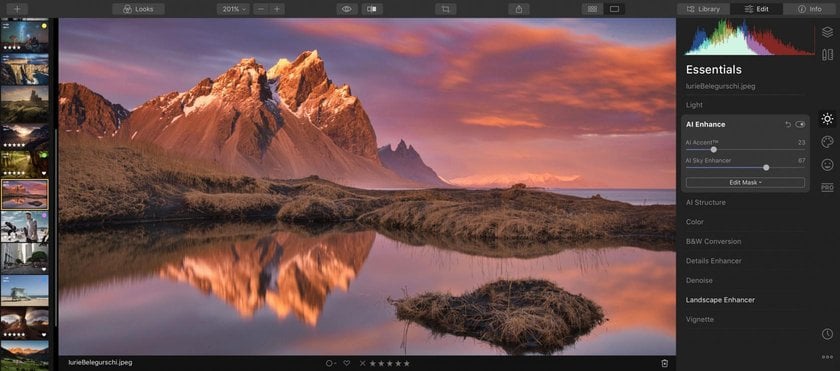 Affinity Designer is considered one of the best alternatives to CorelDraw. The program includes the maximum number of photo editing tools every graphic designer needs. With Affinity, designers can create logos, icons, interfaces, and layouts. They can add effects to enhance the whole image. Users can also process multiple layers at once, use gradients, perform orientations, and create raster graphics. And once the transformation is complete, the program offers the ability to save the image in file formats such as PSD, PDF, SVG, and JPG.
In terms of functionality, it can definitely compete not only with CorelDraw but also with such well-known editors as Adobe Illustrator or Photoshop. Yes, currently they are more powerful, but the developers of Affinity are working on its improvement.
The main disadvantage of this app is the lack of a free version. Without buying, you cannot evaluate its main features. But if you do, you will have no regrets about your purchase.
Sketch is a popular vector graphics editor designed for the Mac. Its capabilities range from creating websites and mobile applications to graphic work such as creating icons, logos, or banners.
The app supports a large number of plug-ins and has many tools for vector image editing. In addition to image manipulation, its pluses include an intuitive interface, which is very important for beginners. These facts are enough to call it a good alternative to CorelDraw. Sketch gives you a free trial so you can try it out before you buy.
Looking for a clear and simple drawing program? Check out the Autodesk Sketchbook.
The software opens the possibility to draw on a computer as on canvas or paper - at least, the developers say so. Autodesk Sketchbook offers you a 100+ brushes library, which is impressive even comparing with Photoshop or Illustrator. Working with layers is also possible.
The default interface is comprised of the following sections: Toolbar, Lagoon, Color and Brush Puck. Other options are Layer and Color Editor, and Copic Library.
The Toolbar contains many familiar options such as Undo/Redo, Zoom, etc, Some useful instruments for your drawings built into it, such as Perspective, French Curves, Symmetry, and Layers.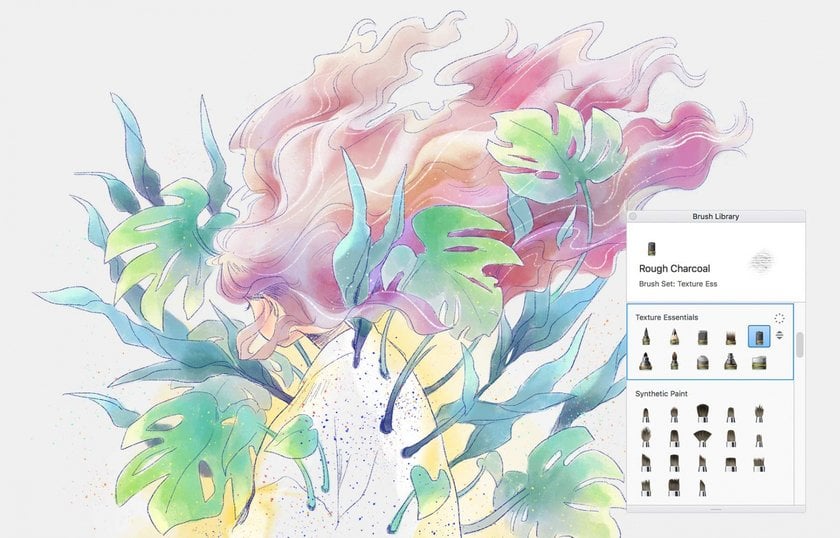 Krita is a raster graphics editor that is perfect for drawing. But even though it is for those who like to draw, it has a lot of tools for vector graphics.
The app has a very user-friendly and flexible interface. Even beginners will be able to use it. Color management, working with layers, tutorials, automatic saving, and creating animations are also part of its functionality. In Krita, it is also possible to do post-processing with different filters. And all this together will allow you to create stunning images on demand or for yourself.
And its main advantage is not that it is a free CorelDraw alternative. It works on GNU/Linux, FreeBSD, Windows, and Mac OSX distributions.
Conclusion
From the above, you can conclude that the number of CorelDraw competitors in image editing is enormous. All of them are customizable, and have professional tools for graphics editing, with a friendly interface. Almost all of the apps will help you share your photos on social networks. However, there are some differences. For example, each has its own selection and transformation tools. Most of them are easy to use, while others will be hard to learn. Also, some of them are free software and some of them need to pay. But the choice of graphic design software depends on your needs. And another important question. In 2023, which one will be the best editor?
FAQ About CorelDraw Alternatives
Are There Any Free CorelDraw Alternatives?
There are many CorelDraw alternatives for free. And here are a few examples other than the ones we have already told you about. Gravit Designer is an editing software with an excellent set of tools, with a focus on animation and marketing tools. There is also Inkscape. So it is a photo edit application, with many editing tools and features. You can also call it an alternative to Illustrator. One last example. Canva is the master of banners, logos, and photo editing. It customizes templates based on your preferences. You can play with styles, illustrations, and colors. This is one of the best programs for web design.
Why Would I Need A CorelDraw Alternative?
If you don't like some aspects of this program, such as the support or the quality itself, try programs like CorelDraw. There is very similar software for editing, so you can choose any of them. When choosing, keep in mind that there are freeware and paid programs. And also clarify the information if you can use a desktop and iPad, or only one version of the device.
Can I Get CorelDraw For Free?
The developers have anticipated the desire of the customers to try out the program before they buy it. There is a possibility to try a 30-day free trial. After the trial period expires, you will either have to buy a paid version or look for an alternative.
Is CorelDraw Outdated?
No. But it is more convenient for beginners who are gaining experience. Professionals choose more reliable, though complex programs, like Photoshop.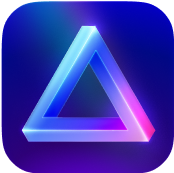 Advanced yet easy-to-use photo editor
view plans