Creative Kit 2016 is coming soon. Elevate your experience of editing photos on Mac.
Great news everyone. Creative Kit 2016 is coming soon. It's a major upgrade that will elevate your experience of editing photos on the Mac. We've been working hard for months to bring you this new release plus some exciting photography bonuses.
The new Creative Kit will feature 6 (instead of 5) powerful photo applications, created exclusively for Mac users. You'll get more photo editing power, improved connectivity, unparalleled creativity, speed and much more in a single kit.
You'll get the PRO versions of Noiseless, Tonality, Snapheal, FX Photo Studio, Focus and Intensify. The word PRO in the name has been changed to CK, which means Creative Kit. For example Tonality Pro will become Tonality CK - the features remain the same (we've actually added few more).
While this new release will be out later this month, you can pre-order it today at the incredibly low price of $89.99. Plus you'll get some great bonuses from Skylum friends.
So, what's new?Creative Kit 2016 now sports 6 incredible apps that will have your photos singing for joy! You get award-winning Pro versions of: Snapheal, Intensify, Noiseless, Tonality, Focus and FX Photo Studio. Use them as standalone apps or as plug-ins to Adobe Photoshop and Lightroom, and Apple Aperture and new Photos for Mac (part of Apple's El Capitan OS X release).
Noiseless CK — Easily and accurately remove noise from your low-light photos, while preserving details. Includes one-click presets, powerful detail controls and selective noise filtering. This is the most advanced noise reduction software available on Mac today.
Intensify CK — Reveal hidden details in your photos and instantly make them stand out from the pack. 4 unique detail controls, nearly 70 one-click presets and powerful finishing touches will make every photo a masterpiece. The new version also brings batch processing to make your photos much better faster.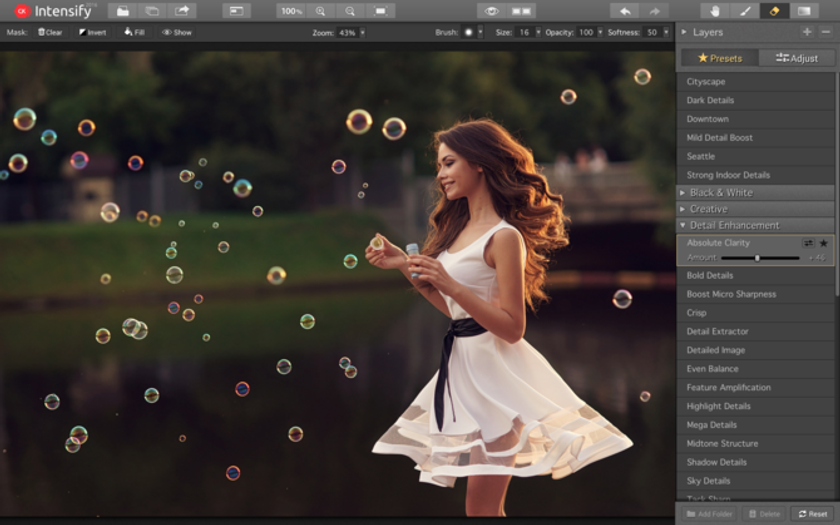 Tonality CK — Epic black and white photos with creative flair. Includes over 150 one-click presets and dozens of features that will power your photo editing for years to come. This is the most advanced black and white photo editor on Mac today. And the new batch processing makes it the most advanced black and white photo editor on any platform.
Snapheal CK — Erase any unwanted object from your photos in seconds with easy-to-use controls. Includes retouching and global enhancement controls, making this powerful app the "Superhero for your Photos!"
Focus CK — Pro quality lens effects, plus motion blur & tilt-shift allow you to easily direct attention to the subject of your photo. One-click presets, cropping, vignettes and more give you "stand-out" images.
FX Photo Studio CK — A creative powerhouse with over 200 unique filters, frames, brushes and controls, FX Photo Studio is a long-time favorite on iOS now translated for the Mac desktop. Anything you can imagine can be created with this elegant, powerful app.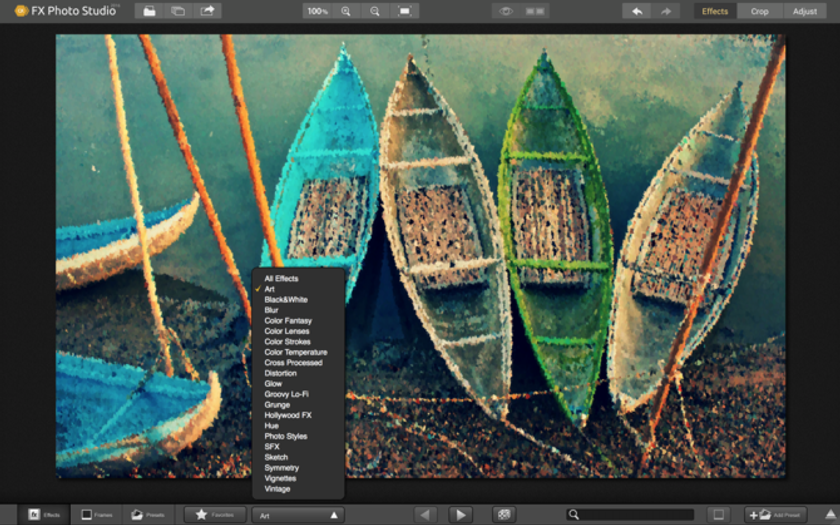 Redesigned for more creativity, speed and power.
We've simplified installation with a single installer and license key for all 6 apps, making your time to get up and creative faster than ever! The installer will automatically set-up the plug-ins, activate the software, put all applications into a separate folder and get you ready for an awesome photo editing.
In addition to Noiseless batch processing, Tonality, Intensify and FX Photo Studio will support batch processing as well. You'll be able to make all your photos much better in minutes, without the necessity to edit them one by one.
You'll edit photos faster than ever with full cross-sharing of images across all apps. For example, on a low-light photo you might want to reduce digital noise with Noiseless, remove unwanted objects with Snapheal, and stylize in Tonality all in one fast, smooth session!
There are way more awesome updates in Creative Kit 2016, but we'll keep them a secret for now.
Why Pre-Order Now?
The Creative Kit was designed to be easy and approachable enough for even the most novice of photo enthusiasts, while still retaining the power and control required by demanding professionals. The image correction capabilities and creative possibilities are fantastic. This is hands-down the most advanced photo editing software developed exclusively for Mac users.
To herald the new Creative Kit 2016, we've put together a terrific set of add-ons that will have you up and running in no time AND give you new ways to work with photos.
Pre-order Creative Kit 2016 before October 14 at the sale price of just $89.99 and you'll receive bonuses worth $175 in total, plus you'll get the current version of Creative Kit. Then, when Creative Kit 2016 ships later in October, you'll receive your upgrade before anyone else, for free.
Bonus 1. Pro HD-video photography training by renowned photographer Serge Ramelli
Bonus 2. A premium selection of textures & presets for Intensify, Noiseless and Tonality
Bonus 3. Snapselect for Mac, to help you easily find the best photos & remove duplicates.
Bonus 4. Two acclaimed ebooks, covering Intensify and Tonality by Pro Photographer Ellen Anon.
If you have questions, email us at [email protected] or simply ask on Twitter.
PS. If you have Creative Kit already, you'll get Creative Kit 2016 for free. People, who own 5 PRO applications by Skylum (Noiseless Pro, Snapheal Pro, Focus Pro, Tonality Pro, Intensify Pro) will also get Creative Kit 2016 absolutely free. Isn't this awesome?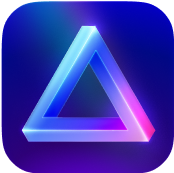 Advanced yet easy-to-use photo editor
view plans