This week, we touch base with Albert Dros, landscape/macro photographer and Skylum Ambassador based in the Netherlands.
We caught up with Albert Dros, one of the most innovative landscape photographers of our time. Dros leans into dramatic weather, with masterful use of color, bringing us into a natural world that is both familiar and also slightly magical. His photographs, while still, evoke a strong sense of underlying motion and emotion swirling in our landscapes.
An invitation from the city
Perhaps not surprisingly, Albert came to photography from video production and graphic design, discovering the draw of the camera while working in Hong Kong. "The city kind of invited me to capture it," he explains. "I started with street photography — the street markets. Also in the evening all the neon lights are really impressive, especially reflections when it was raining." In these moments, Albert found his passion for capturing the beauty and emotion of a frame.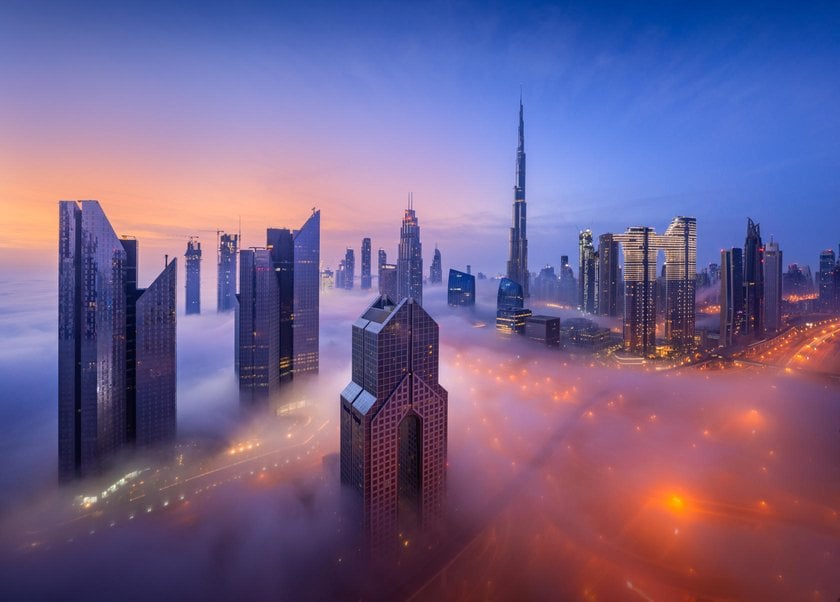 Evoking a sense of place
Dros explains his creative approach begins with emotion, a human connection to the landscape. "If someone tells me Albert, when I see this picture, it's almost like I can feel the cold or I can feel the wind, I can feel the drama, I can feel the wind in this picture. That means I'm successful." He tends to create what he calls "a dreamy atmosphere" by combining bold color with wide angles and extreme viewpoints. "For me, color harmonies for me are very important. I try to also kind of push the edge in post processing." And yet he seeks a balance between pushing the color and avoiding an over-processed look. "It's kind of on the edge," and that's exactly where Dros likes to be.
Interesting and extreme natural conditions motivate Dros. For example, he loves to capture a "moon set" when the moon drops over the horizon. So he'll schedule a shoot during a full moon. "There is something about a moon set that I love to photograph, I can get very excited from this, even if I have photographed it over 100 times or there's also morning fog predicted. Regardless, it is beautiful and I get so motivated that I almost sometimes cannot even sleep."
Creating visual balance
Of course, if you work in extreme weather or unusual natural conditions, photo editing becomes even more challenging. How does Dros approach the process?
"When we see a scene, usually it's imbalanced for our eyes. So, I make sure the image is 'in balance'. I often have multiple images that I'm using. For example, if I have a very strong contrast, I do take two exposures, a dark one or a lighter one. Often I take panoramas as well. First, I need to prepare those, I need to stitch them all together or combine the files, revealing the shadow detail, maybe crush the highlights a bit, basically bring the image in balance so that I can see everything that is going on in the image and combine necessary exposures if I need to. Techniques such as focus-stacking can be time-intensive processes."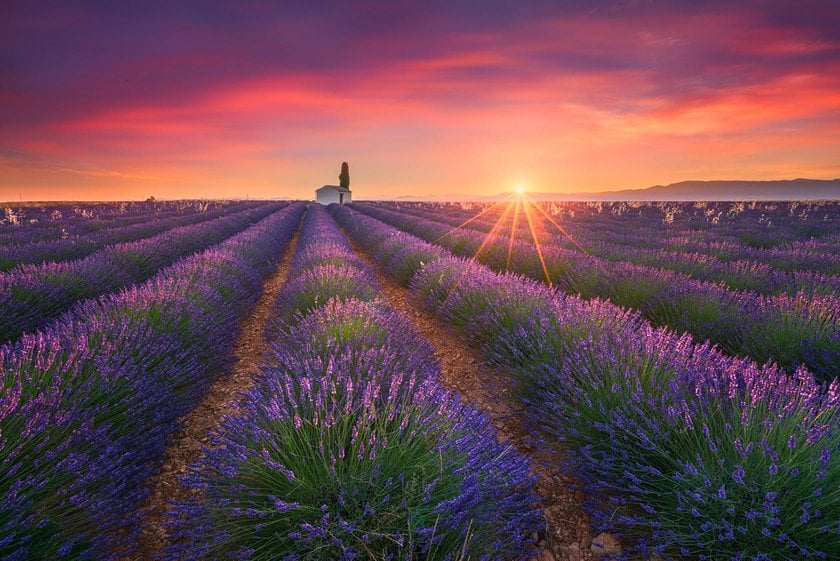 Embrace AI, it is the future
Given the type of photos we know he likes to create, we asked Albert how LuminarAI might play a role in achieving his unique look. He mentions the new Color Harmony tool and the ability to use Super Contrast. "Super Contrast is great to quickly work on mid tones, shadows and highlights with luminosity masks. With LuminarAI you can just use sliders for a super fast workflow. I tend to use that a lot."
Another feature he likes to use is Atmosphere. "It's really nice to just add a little bit of haze, just very subtle, but it creates a nice mood." Albert also likes the fact that Luminar already offers a slider to balance the image, which he doesn't use immediately, but can turn to for more fine-tuning. Albert is also impressed with the sophistication of the LuminarAI Sky Replacement feature. For the moment, he has not chosen to use this on his personal work. But he notes that if he were faced with a dull sky on the day of a client shoot, then using such a feature would make sense. And even then, he would consider that his own work "because I put my creative vision in that image, I decided that I wanted it to look like that. Because this is also a skill." And the opportunity for personal choice is one of the features of LuminarAI that works so well for photographers like Albert, with a distinctive creative vision.
Albert sees advances in AI impacting our whole world. not just photography. "In general, I think we need to really embrace AI, because AI is the future." Albert sees a future where tools like LuminarAI study and analyze a creator's style. The more the creator uses the tool to edit, the better the AI understands the choices the creator makes to achieve their style. Then, the AI can help the creator achieve that look more quickly by streamlining the process.
Dros describes how this might work: "The software will recognize the edits I do on every image. Basically, it learns how I want to create an image, so it then understands my style. If I have edited 1000s of images with LuminarAI, it will know exactly what I want to do with a given kind of image. Eventually, I may have a single slider that adjusts the strength of my default style and, once applied, I'm 90% done with my image. Then, perhaps I will think, 'Oh, I want the sun a little bit brighter in the bright areas' and Luminar will help me do that as well."
Parting Wisdom
By saving time with AI-enhanced editing, Albert says he and other photographers can now spend more time creating even more interesting images. LuminarAI "takes all of the complicated things away from you so that you can push yourself to do just a little bit extra," he notes. The example Albert gives us is that knowing he won't spend so much time in editing, he can take a bit more time with composition — spending more time with a foreground element, for example, that makes a photo more interesting. "Just the little bit of extra effort and thought that goes into that image before you click the shutter — it goes a very long way to bring your photo to the next level. I think that is very important."
To see how Albert pushes his work to the next level, follow him on Instagram, Facebook and Youtube. You can also learn more insights reading his blog.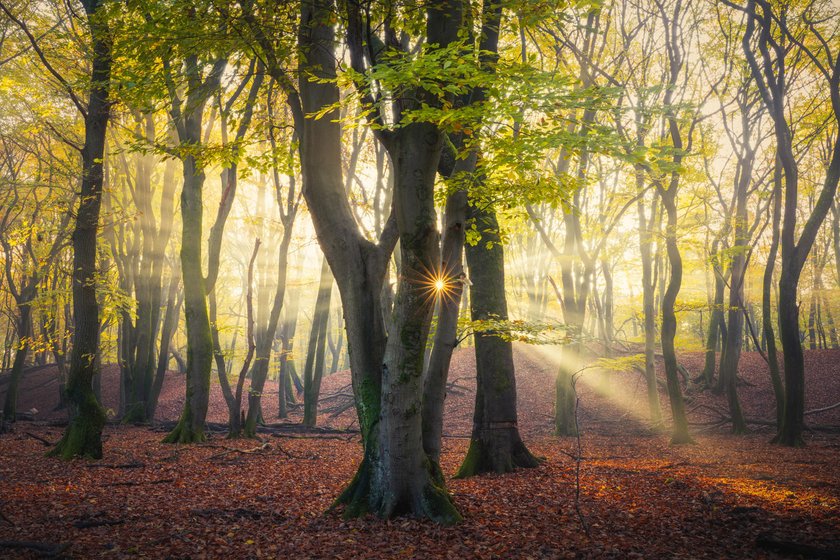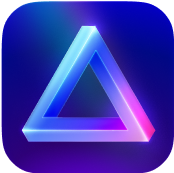 Advanced yet easy-to-use photo editor
view plans