Beginners often make the mistake of thinking that the more expensive the camera, the better it is, but there is much more to explore when choosing the right camera.
Many people thinking about choosing a device can not decide which model they want. The market is just teeming with offers, and reviewers claim that their opinion is the right one. And at the forefront, of course, comes the confrontation between the two titans: cameras with and without a mirror. In this article, we will describe the similarities and differences between these camera types.

I know we won't be the very first, but trust me, this review is the most comprehensive. So who will be a winner in the mirrorless vs. DSLR for beginners competition? Let's try to answer this question!
Mirrorless VS. DSLRs: The Most Important Highlights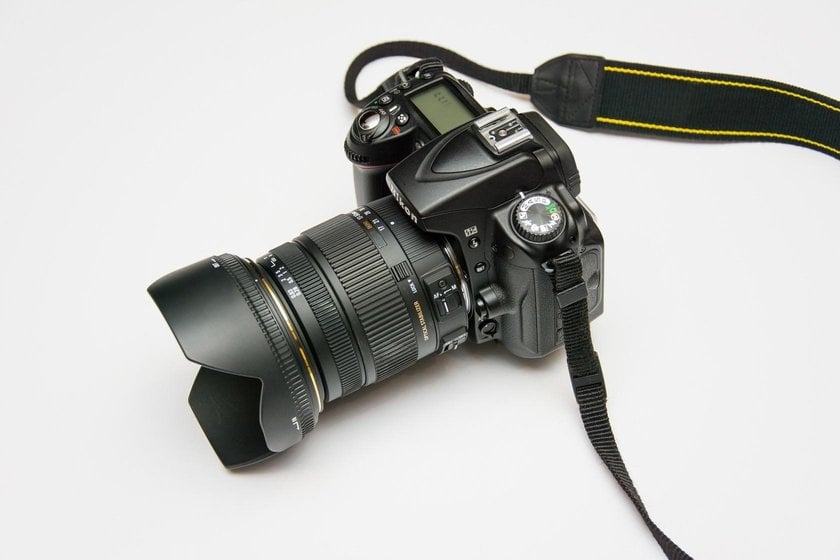 DSRL
Let's start our mirrorless and DSLR review with a description of what we are dealing with. Mirror models (SLR and DSLR) are equipped with powerful optics, and a digital sensor and have fairly simple controls. What is the difference, or is there no difference at all? Of course, there is. It is the presence of a mirror optical viewfinder.
The secret lies in the reflection of light. We won't say much about how it moves, but the user sees the picture as a mirror reflection.
The pros of these devices stand out:
High-quality images. Frames have maximum detail, low noise, and shallow depth of field.

Wide choice of lenses. A variety of interchangeable lenses opens up new possibilities for shooting;

Long battery life. Thanks to the electronic viewfinder, which consumes little power, SLRs can take thousands of photos without constant recharging.
The disadvantages of the device are few. Users note only the large size and heavy weight of the device.
If you choose even the best device, you can't do without top photo editing software. Post-processing is great for your pictures.
Mirrorless Camera
These models appeared on the market later than their competitors, but their advantages have already been appreciated by professional photographers and ordinary amateurs. Manufacturers also advanced gradually equipping models with new features and lenses.
A mirrorless device has interchangeable optics and modern features. The main difference between it and a competitor is the absence of mirrors and the presence of a display instead of an optical viewfinder. Light enters the lens and is transmitted to the sensor, and then the screen shows the future frame with the applied exposure settings, ISO, etc.
Mirrorless devices are more compact and lighter due to the absence of a large number of mechanical parts. At the same time, the image quality is not worse – the models have APS-C format sensors which provide a shallower depth of field.
The disadvantages highlight the low level of battery life, so we recommend buying a spare battery in case of prolonged shooting.
Such a device will be liked by:
Professional photographers who are looking for a compact alternative.

Beginning photographers or amateurs who are ready to try a new device for shooting.
This is where the major contrasts between mirrorless and DSLR cameras lie. Even the best photographers with perfect devices may need the easiest photo editor, so don't hesitate to use it.
Pros and Cons of DSLR Cameras for Beginners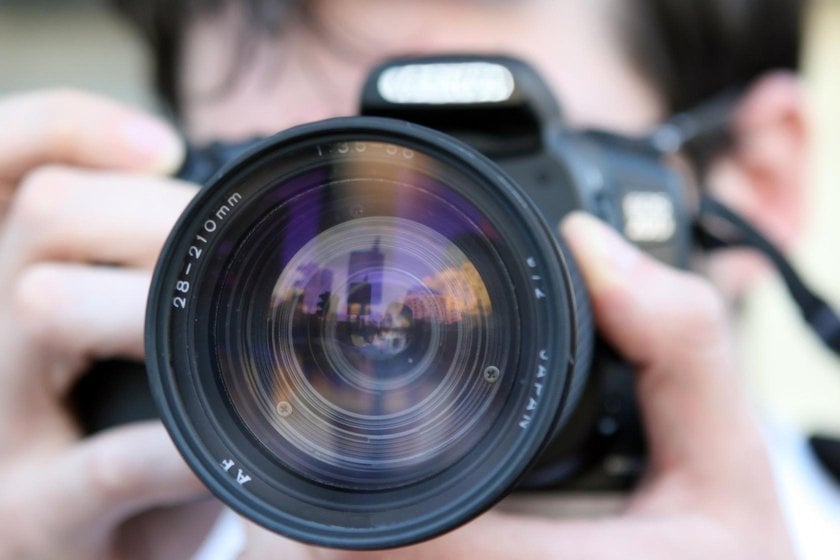 Next, we'll talk about the features of mirror models:
The optical viewfinder is not only a feature but also an advantage. There are several reasons for this. First of all, it shows real-time unprocessed and undigitized images. In other words, your eye would see it without the viewfinder. Secondly, there is a slight image delay with the electronic viewfinder that the optical viewfinder doesn't have. So with the latter, you always see the picture in real-time.

Phase AF is only for DSLR models. Recent models of mirrorless cameras have learned to use phase sensors on the sensor, thus creating a hybrid system for focusing, but today it still falls short of the speed of focusing.

Should you choose mirrorless or DSLR for beginners? The first has better ergonomics. This is due, among other things, to the fact that the mirror and pentaprism itself take up quite a lot of space in comparison with the mirrorless body. That is actually why these models are so big. But this drawback turns into a plus when you need to manage the device: especially professional cameras have excellent access to all important functions with buttons, wheels, and other controls on a carcass. The extra monochrome display deserves special attention – it's found on large DSLRs, but never on mirrorless. This display is very useful for professional photography, and for the amateur, it is never a surplus.

A huge stock of optics. Remember we talked about how SLRs have been around for a century and a half? Nikon started producing devices in the 1950s. Of course, many mirrorless cameras still have a long way to go.

The cost of SLRs is generally lower. Case in point. There's a Nikon D5100 with a Nikon 35mm 1.8G DX lens. It's a very inexpensive kit, costing less than 20k.To get similar quality with a mirrorless camera you need to spend a lot more money.

The turn-on time is also an important parameter. It is longer in models equipped with a mirror. Just compare one and three seconds.

DSLRs have a much longer battery life. And the batteries themselves tend to have more capacity. Thus, an amateur option like the Nikon D7100 can shoot a thousand and a half frames on a single charge. Professional cameras like the Nikon D4 can snap more than 3,000 shots with a single battery charge.

Mirror cameras are more reliable. Some of them have dust and moisture protection. That's why you're unlikely to see a photographer with a Sony A7 on the savannah. But with a Canon 1Dx, it's a no-brainer. There are more of them there than lions and bison. If we are talking about a mirrorless vs. DSLR for beginners on safari, then the second option would be better.
Pros and Cons of Mirrorless Cameras for Beginners
The mirrorless vs. DSLR for beginners on Reddit argument hasn't subsided. And now we are going to talk about this topic. Let`s look at what mirrorless cameras offer:
Size. That's the most obvious one. Mirrorless cameras' bodies are smaller. The optics are also more compact. You can end up with a mirrorless system which is smaller than a DSLR but allows you to get the same quality pictures.

Electronic мiewfinder. And believe me, it has a lot of pros. First, they can display a variety of additional information. Second, they are better for nearsighted people. Optical viewfinders need to be used with glasses or use the dioptric correction function, which is enough for the vision of -2.5, but if the minus is greater, alas. The electronic viewfinder, as we said above, is a screen. And, of course, when used by a nearsighted person, there is no problem with it.
There is a wide range of camera makers. I can name the following companies: Nikon, Canon, Sony, Panasonic, Olympus, Fujifilm, and Samsung.
Key Factors to Consider When Choosing Between DSLR or Mirrorless for Beginners
Well, with the pros and cons we have solved, but it is not enough. To put together a complete picture, let's look at each factor separately in detail.
Size, Weight, and Portability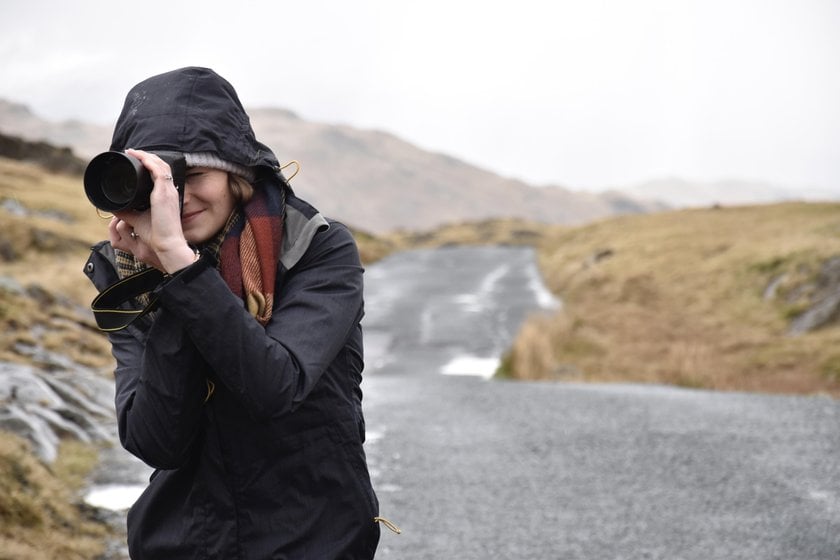 In this comparison of DSLR vs. mirrorless for beginners the first of them lose. However, the mirrorless models lose functionality to their opponents to the same extent. With similar technical data, it's hard to find a mirror of similar size to a system device with an interchangeable lens.
Needless to say, the juniors in the mirrorless group are practically the same size as average DSLRs, especially when combined with one of the pancake lenses. In addition, due to the short working distance, mirrorless cameras in photography often use more compact optics, which eliminates the need to carry a whole suitcase of equipment with you on a shoot.
A small camera body combined with a compact lens draws less attention to your person, which is important in the genre of street photography, and takes up minimal space. However, in the name of compactness, many mirrorless devices in the entry-level and mid-range segments lack a comfortable grip. DSLRs are a bit better in terms of ergonomics, as their more massive bodies have enough space for the grip and for additional shortcut buttons alongside the control wheels.
Whichever device you choose, your pictures will need post-processing. To do so, use the best image editing software.
Interchangeable Optics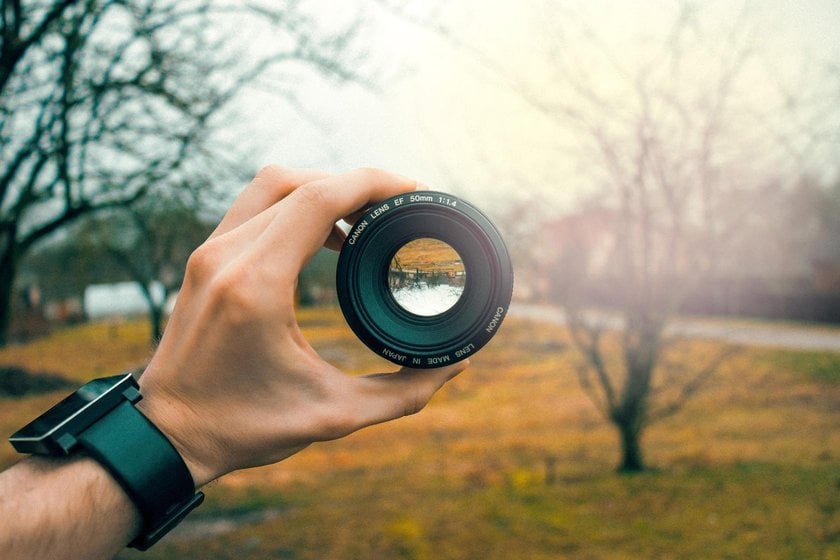 DSLR supports a wide variety of interchangeable optics, from fisheye lenses with a viewing angle of over 180 degrees to telescope-like super long telephoto lenses over 200 mm. They can only be used with SLRs, and are not produced for mirrorless and rangefinder models in principle. No matter what you're photographing: a city, people, birds, or snowflakes close-up – you can use a special DSLR lens for your needs that will not only simplify your hobby but will also allow you to shoot photos of the highest quality. Unlike compact models, you will be able to use polarizing and neutral-density filters.
Full Control Over Depth of Field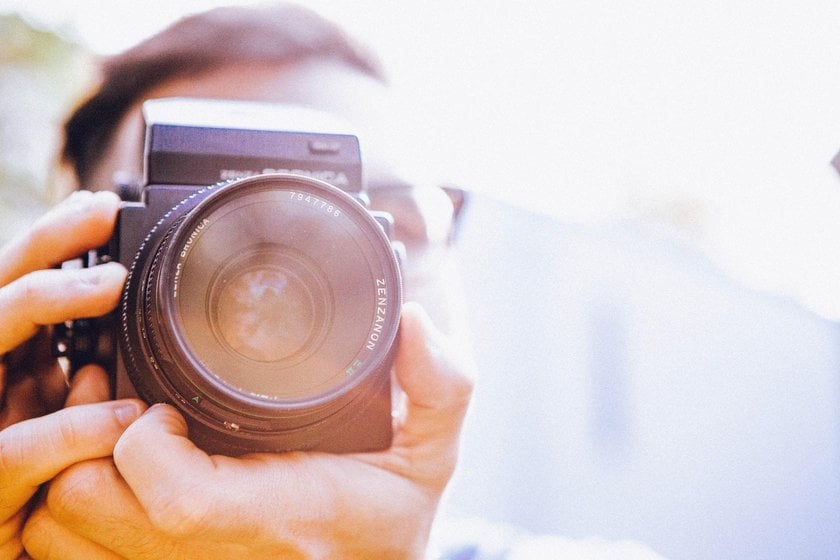 The small sensors of compact cameras make all the details in the frame sharp. The only way to make any part of a photo unsharp is to use the software.
With a DSLR the sharpness of your photos is entirely in your hands. They have a shallow depth of field, so the subject is very easily and naturally separated from the background, which remains blurred. There are a number of ways to achieve this, whether by controlling the aperture or by using a fast lens and/or a long focal length. And if you want to make pics perfect and remove the background use great apps like Luminar Neo.
Price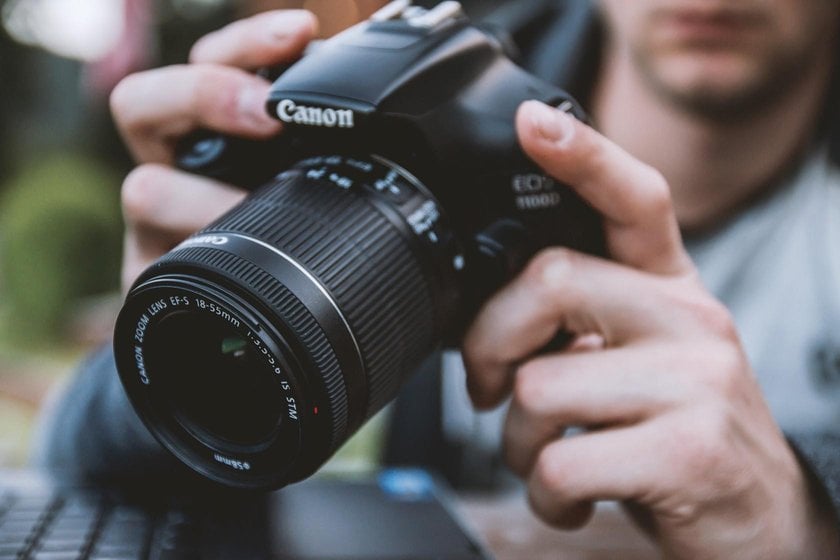 Cheap mirrorless models are significantly inferior to similarly priced DSLRs. They start to equalize their functionality in the segment of expensive ones. That is why it can be said that cheap SLRs can be the best solution for a beginner photographer.
An example is the Nikon D3300 DSLR from the budget segment, equipped with an APS-C sensor, an optical viewfinder, manual settings, a battery capable of 700 shots, and a mount that opens up access to all Nikon lenses.
The best mirrorless camera Sony Alpha A6000 has the same 24MP APS-C sensor and an electronic viewfinder. But you will need a spare battery.
At the amateur and expert levels, the contrast is less noticeable. Smaller and lightweight ones won't always equal cheaper ones, but it's worth remembering that the best viewfinder will only be on the more expensive mirrorless systems.
Color Quality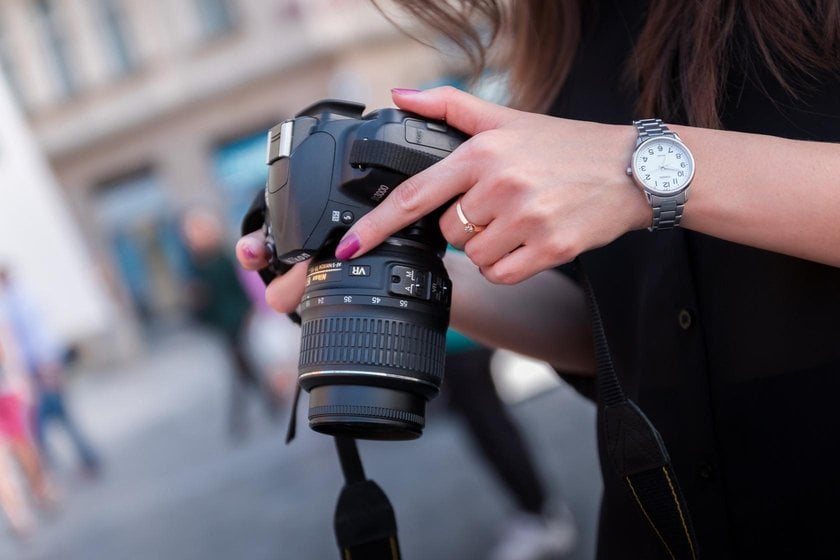 In the DSLR or mirrorless for beginners comparison, the first has a clear advantage. They use the latest inventions, APS-C or full-frame sensors. So do mirrorless cameras but in smaller formats.
But it's more about size. As for quality, then in principle, there is no fundamental difference either. The highest resolution in a DSLR is now 50 megapixels (Canon EOS 5D) in mirrorless model ls is 42.5 megapixels (Sony Alpha A7R II).
True, not everything is limited to the number of megapixels, as sensor size remains the most important factor in this regard. Full-frame sensors are larger and are usually willing to offer better quality. APS-C will cost less, although you can't say they are worse. Both types of sensors can be found on both types of devices.
The Micro 4/3, which is used on Panasonic and Olympus models, is smaller than the APS-C, and so are the devices themselves and the lenses for them. So the question here is what's more important – size or classy quality.
Lens Selection
Legendary camera manufacturers like Canon and Nikon have a huge list of DSLR lenses for all occasions, while Sony and Pentax try to keep up. Mirrorless cameras don't boast a similar selection in this regard.
Focus and Shooting Speed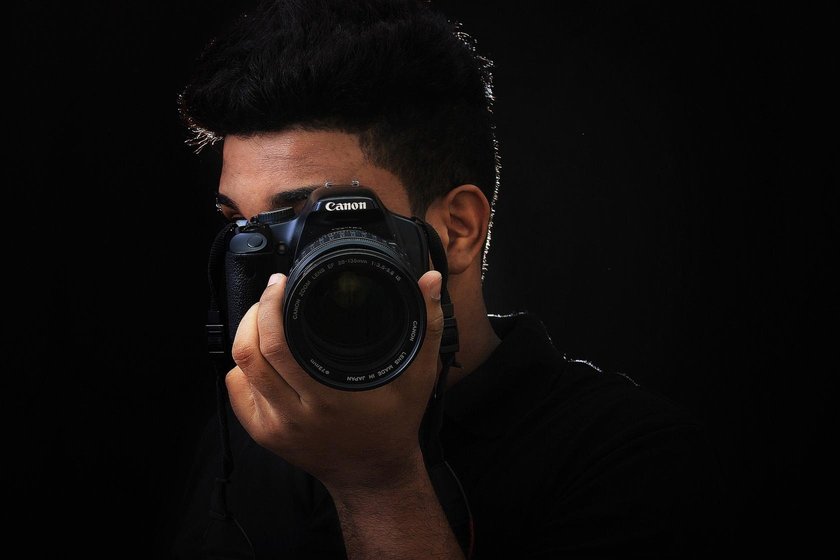 We can say that in this DSLR and mirrorless camera comparison, both types of models are at parity. Turning your device on to take a picture is, at worst, a third of a second away. The shutters are designed to be ready to take a picture at any moment. The interval between pressing the shutter button and taking a picture is minimal.
In addition, this time is accounted for in the complicated follow-up focusing techniques of DSLRs: the devices can predict the position of the subject based on its speed and the lag of its own shutter. They focus very fast and shoot at least 3 frames per second, with a burst length of at least 10 frames. This speed is due to a special way of automatic focusing called phase focusing. Unlike compact cameras, which focus on the contrast of the scene, the phase system does not need to spend time comparing the degree of contrast of the pictures. It also doesn't need strong contrast to focus properly. All high-speed sports, whether it's soccer, basketball, or Formula 1, are shot only with DSLRs.

What about mirrorless and SLR cameras in motion? The first is good at capturing fast-moving subjects thanks to advanced tracking autofocus algorithms. The compact models can shoot in tracking, but it's hard to look at the results of the former without tears, and the number of good shots in a series with the latter is several times less. Both of these phenomena are unique to DSLRs and mirrorless cameras.
Shooting in RAW Format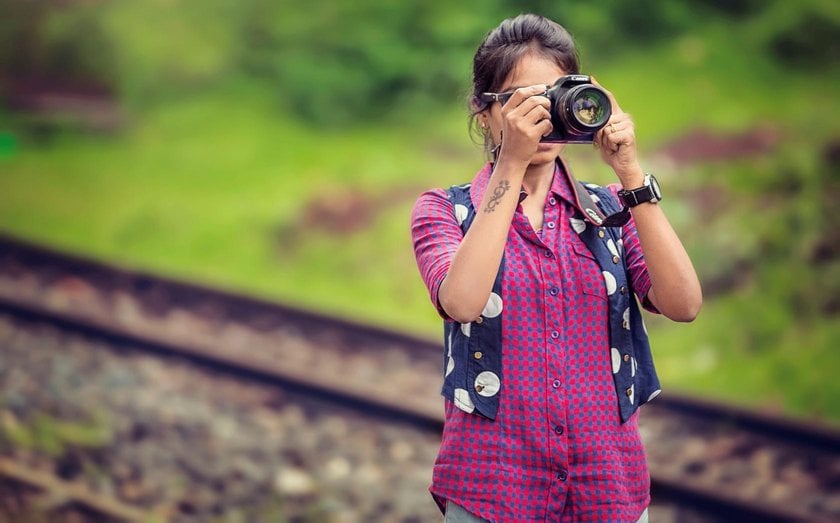 All DSLRs can shoot in RAW format. A RAW file contains several times more information than a JPEG image. It offers extensive image processing capabilities without loss of quality. And if you choose a different format, use photo stacking software to enhance the quality. When it comes to the best DSLR and mirrorless camera, the second clearly wins.
Running Time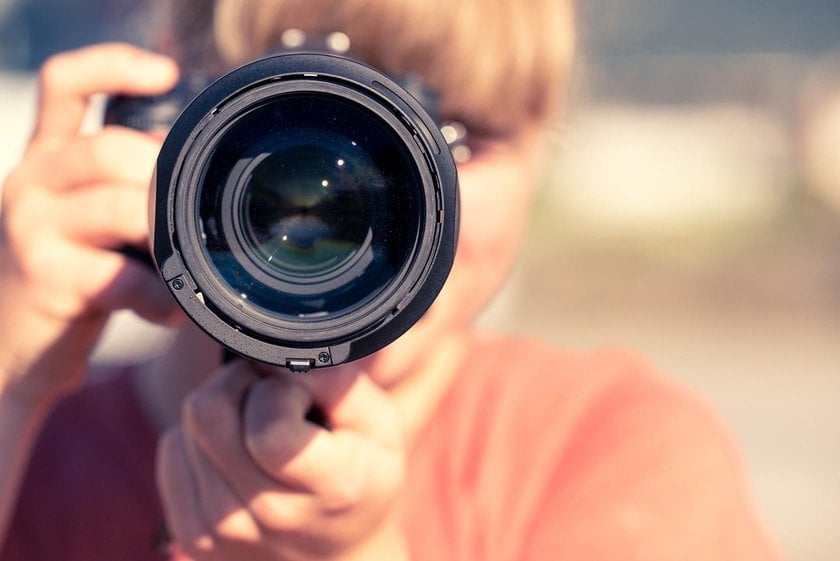 Since the makers of DSLRs don't need to put all the components in a very compact body, these cameras can be equipped with a large and inexpensive lithium-ion strong storage power. The vast majority of DSLRs can easily shoot 500 photos without having to interrupt work to recharge. And if you buy a battery pen, the minimum number of shots will start at 1,000. Well, the DSLR vs. mirrorless competition first is clearly a winner here.
Which One is Right for You: DSLR or Mirrorless?
There is no definite answer to this question. Then how do I choose between mirrorless or DSLR? It's best to buy a DSLR if you're going to do some specialty photography. When choosing a camera the most important criteria are speed (focusing, switching on), a wide choice of optics, and price (both on the camera and lenses). Yes, I don't always want to bring a huge DSLR kit. It's better to have a choice. For example, to have a DSLR for big (long, important, etc.) shoots, and for the soul – something small. Hopefully, the mirrorless and DSLR camera review will be enough to help you with the best decision.
FAQ
In this section, we will try to answer the questions most frequently asked by users.
Should I Get Mirrorless or DSLR as a Beginner?
Mirror models give better control with the right settings, so they are better suited for advanced users.
Are Mirrorless Good for Beginners?
Yes, because they are often cheaper and "forgive" more mistakes of inexperienced users.
What Are the Disadvantages of a Mirrorless Camera?
Many mirrorless and SLR reviews state that a huge disadvantage of the former is a short run time without charging. Well, if you're going on a long trip, you'll choose his competitor.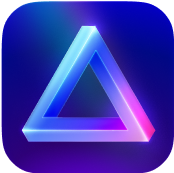 Advanced yet easy-to-use photo editor
view plans