My photographic journey has begun almost 20 years ago. I first got interested in photography around year 1999 when I scrapped my savings to get my first digital camera, Olympus 3040z. A feeling of being able to capture everything on camera instantly felt completely magical. Since that moment I fell in love with photography completely and irreversibly. Next, I have spent over 12 years building and growing 500px.
At 500px, I wanted to build a place where community is real, and so I spend countless hours together with photographers, trying to serve our community better. Even as community grew from a few thousand people in early 2004 to 12 million in 2016, the connection between our team and community remained.
It is during organizing our annual Global Photo Walk, a monumental undertaking which saw 30 thousand people in over 400 cities worldwide walking at once during a photo walk, I reached out to one of the companies for sponsorship called Macphun (now called Skylum), and I couldn't have asked for a better partner. The team at Macphun has been enthusiastic to support the cause of building a great community.
A few of years later I found myself in Asia, learning the intricacies of the world's largest and most exciting market, and home to over half of the global population. When Skylum team approached me and we started discussion about expansion to Asian markets, I knew it would lead to something special. The enthusiasm of the team, their deep respect for the community, and no-nonsense approach to business of the founding team clicked with me immediately.
So today I'm very proud and excited to announce that I'm delighted to join Skylum as VP of Growth, Asia. Asia is a massive multicultural, multidimensional market, home to second and third world's largest economies, and home to over half of the world's population. Together with Skylum, I am committed to building a great community in major markets in Asia, and focused on bringing innovative photo-editing applications to more people.
Skylum is investing heavily in the future, with dedicated AI lab, machine learning experts, and a team of professional photographers dedicated to build better tools for photographers of tomorrow.
What's important to me, is Skylum's complete dedication to building great software, and providing exceptional value to photographers, all while building a real community of passionate photographers. This strongly resonates with my personal and professional ambitions, and being able to do so in a highly competitive, fast paced, and unique market, such as Asia, is an additional challenge that I'm excited to take head on.
I'm looking forward to working with our existing and new partners in Asia — photographers, community leaders, distributors and resellers, affiliate partners, universities, and everyone else.
Evgeny Tchebotarev, Vice President of Growth in Asia at Skylum

About Evgeny
In early 2004, before Facebook and Flickr, Evgeny has created a community for photographers to meet online and share their photos, 500px. Over next 14 years 500px grew into a global photo community with 13 million photographers, and in 2018 it was acquired by VCG. Originally from Moscow, Evgeny has a BA in Commerce and Finance from Ryerson University. Evgeny is an active photographer, and has been honoured to judge many world class photo contests, including Red Bull Illume, Photo Life, and Sony World Photography Awards. Recently Evgeny has been consulting companies in Asia on helping companies build product management expertise.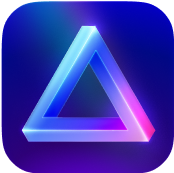 Advanced yet easy-to-use photo editor
view plans