Evgeny Tchebotarev, who just launched his own funky Tokyo-themed Luminar presets called Neon Tokyo, talks about the city's most beautiful places for photographers to visit.
The energy of Tokyo is palpable, and so is its appeal to photographers. There are so many things happening at once: the glare and buzz of its neon lights, the mad dash of its foot and vehicle traffic, its flurry of shops and themed cafes, the sublime vibe of its blooming trees and that cool urban style, all wrangling for your attention.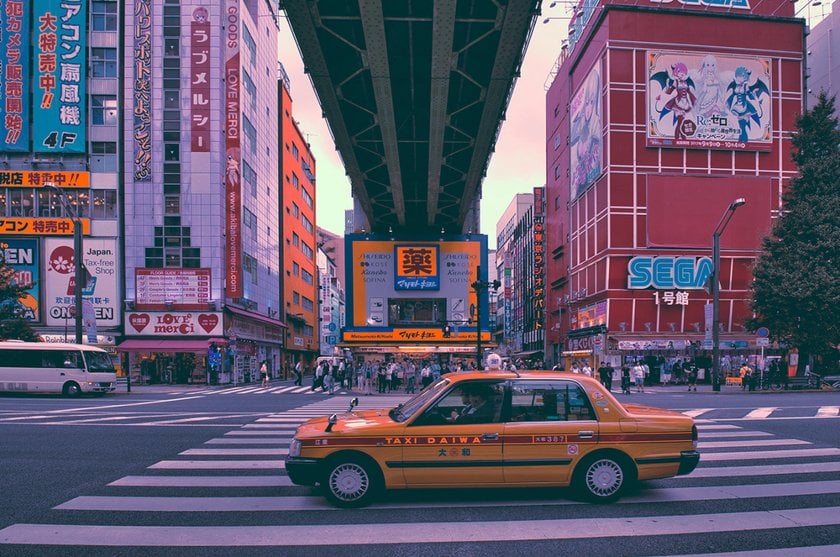 You can spend a lifetime photographing the streets and alleys of Tokyo, and it still won't be enough. So if you've got a few days to spend in the city, better make it count and tick a few of its highlights off the list.
We recently connected with our very own Evgeny Tchebotarev, who just launched his own funky Tokyo-themed Luminar presets called Neon Tokyo, to chat about the city's most beautiful places for photographers to visit.
These are his top picks:
1. Get creative with Godzilla-themed Hotel Gracery in Shinjuku.
"Shinjuku just never sleeps, so if you find yourself wandering at night near Shinjuku, look up and you might notice Godzilla staring right back at you. This is a great spot for classic Japanese urban scenes, and also it's home to all sorts of entertainment – VR, pachinko, and endless bars." - Evgeny Tchebotarev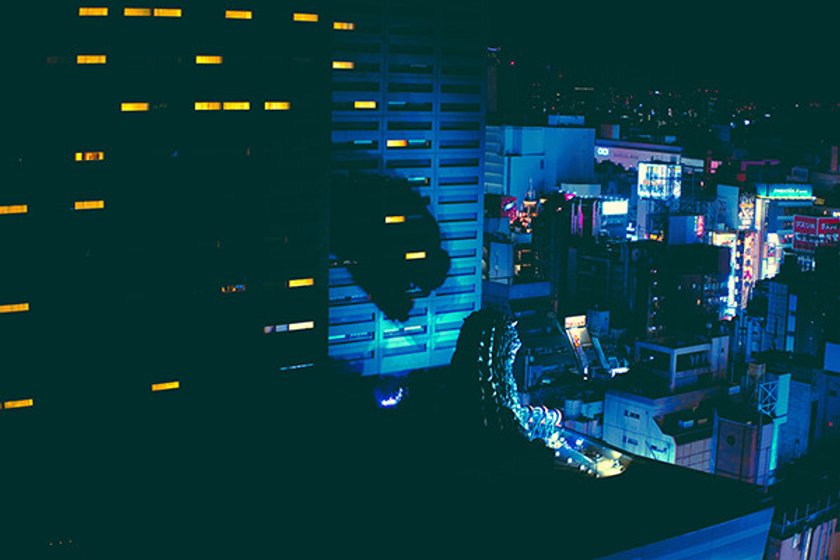 On the inside, Hotel Gracery in Tokyo's entertainment center might look like your typical homogeneous hotel with its simple, almost conservative interiors. But glance at your narrow guest room window, and you might just catch a glimpse of Godzilla peeking at you. Step outside and look up to see him perched atop the rooftop; it's a nice treat for your camera and also the stuff of Shinjuku legends. When you've had your fill, explore. Funky bars, artsy multi-purpose spaces, repurposed love hotels, and a 24-hour neon light bowling alley await you and your lens.
2. Search for peace in hidden gardens of Roppongi.
"Roppongi can be both overwhelming and peaceful. Search for inner peace in tucked away gardens like Hinokicho Park, with a cup of Blue Bottle coffee and the views of nearby shiny skyscrapers." - Ev Tchebotarev
Though the Roppongi district is known for its pulsating clubs and nightlife, it's also got its share of quiet spaces. Take the beautiful Central Park-esque Hinikocho Park. It's a tranquil refuge from the city bustle, with a pond, cherry blossoms and green spaces for picnics, but it's close enough that panoramas here are fringed with looming skyscrapers. It's just the ticket for perfect portraits and lovely landscapes.
3. Never-ending game of Akihabara.
"Akihabara is rightfully a nerd's paradise — games of all kinds, collectibles, maid cafes... everything is catered to a stereotypical Japanese hardcore gamer. For photographers, a night in Akihabara turns into an endless game of discovery!" - Ev Tchebotarev
Akihabara is an electric wonderland not just for nerds and gamers, but also for photographers. It's almost the gaming industry's theme park, its streets paved with otaku-focused shopping centers, cosplay cafes, electronic goods shops and billboards adversing anime and manga. Get your street photography lens ready, and stay until dark when the whole area lights up like a Christmas tree.
4. A photojournalist's and foodie's dream, the Tsukiji Fish Market.
"Tsukiji Fish Market is world famous for its early morning tuna fish auctions, but even if you aren't an early riser, getting there by 6am can still get you the freshest sashimi you have ever tasted, straight from the ocean. For tourists, it's a busy, live and chaotic place that offers the tastes and smell of Japan." - Ev Tchebotarev
The fact that Tsukiji is the biggest wholesale fish and seafood market in the world makes it an important stop for passionate foodies visiting Tokyo. The fact that it showcases an authentic side of the Japanese lifestyle and offers a plethora of photo opportunities makes it a necessary stop for photo enthusiasts and pros, especially those specializing in street photography and photojournalism.
5. Tokyo Skytree from a hidden bridge.
"Tokyo Skytree is Japan's tallest tower and now dominates the view of Tokyo. There are a few best places to see it, but head out to Jikken Bridge for a night shot with beautiful reflections in a canal. From there, take a walk to Asakusa for Sky Tree views amongst other buildings, or climb up on a short rooftop for a beautiful unobstructed view. For that, the ENAKA Asakusa Central Hostel offers a beautiful rooftop with a view." - Ev Tchebotarev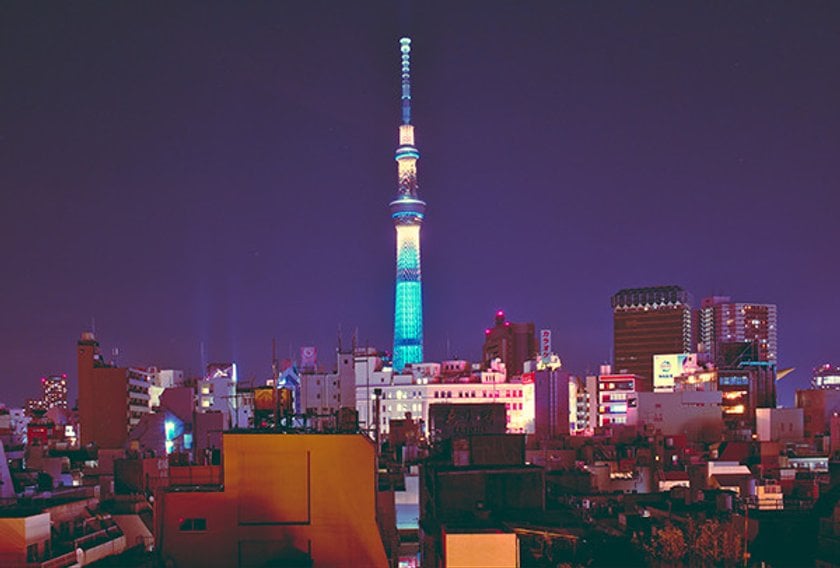 The Tokyo Skytree is not just Japan's tallest tower, but it's also the second tallest structure in the world, dominating the city's skyline especially at night with its illumination. Many travelers visit its upper observatory that features a glass skywalk, but to capture its dazzle, you should make a beeline for the Jikken Bridge or for a rooftop in Asakusa.
To truly encapsulate Tokyo's essence, download the Neon Tokyo series, Evgeny Tchebotarev's Luminar presets inspired by Tokyo and its bustling, neon-illuminated nights.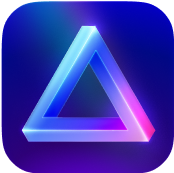 Advanced yet easy-to-use photo editor
view plans