Discover The Secrets Behind Creating Stunning Images That Evoke A Sense Of Wonder And Atmospheric Depth. Enhance Your Photography Skills And Unlock The Potential Of Fog As A Captivating Element In Your Compositions.
Discover the secrets behind creating stunning images that evoke a sense of wonder and atmospheric depth. Enhance your photography skills and unlock the potential of fog as a captivating element in your compositions.
Capturing fog in a photo is relatively easy, but doing it well and skillfully is worth some effort. You must have seen mystical and deep images of objects in the fog; what interested you in them? What equipment is needed to film fog, and is it possible to do it with a mobile phone, as well as how not to lose the beauty of this phenomenon in post-processing? Today we will talk about this and many more related to foggy photography.
How To Take Pictures Of Fog?
Shooting fog and different subjects inside gives your photos a unique effect in various locations. For a correct approach to the process, we need to understand what we are dealing with and the features of the mist phenomenon. What does the fog look like? It appears as a dense, low-lying cloud composed of tiny water droplets in the air suspended near the ground. It occurs when moist air cools to its dew point, causing the water vapor to condense into visible water droplets. Fog is most commonly seen during the late evening, night, or early morning when the ground cools down and the air becomes saturated with moisture. Depending on fog density, the prevailing weather conditions, and the observer's distance from the mist, its appearance varies.
To begin with, you need to choose the right time and place. If you are preparing for a foggy photoshoot, pay attention to the area, the season, and the weather forecast. Since the fog most often appears in the morning, it will be beneficial to wake up early to have more time and different angles for shooting. Areas with water bodies like lakes, rivers, or streams tend to create more fog. Forests and valleys are also excellent locations for foggy shots. Regardless of where you will find the fog — city, mountains, forest, valley, road — a tripod will be an indispensable helper. It stabilizes your camera or phone and prevents shaking during longer exposures.
Let's take a quick look at the settings you'll need and then get into the specifics of the different types of moisture and how to add fog to a photo in post-processing.
Opt for a Longer Exposure: Use the shutter manual or priority mode to control the exposure time and try longer shutter speeds (e.g., 1/4 sec or slower). It helps to capture the fog's movement and create an amazing effect.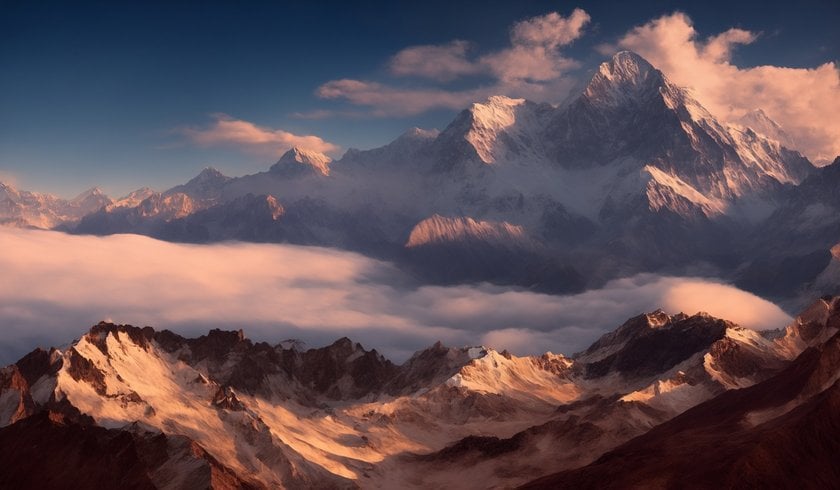 Adjust White Balance: The sunlight and artificial lighting give a bluish shade in a fog. Different variations of white balance ensure correct colors and maintain a cool, moody atmosphere.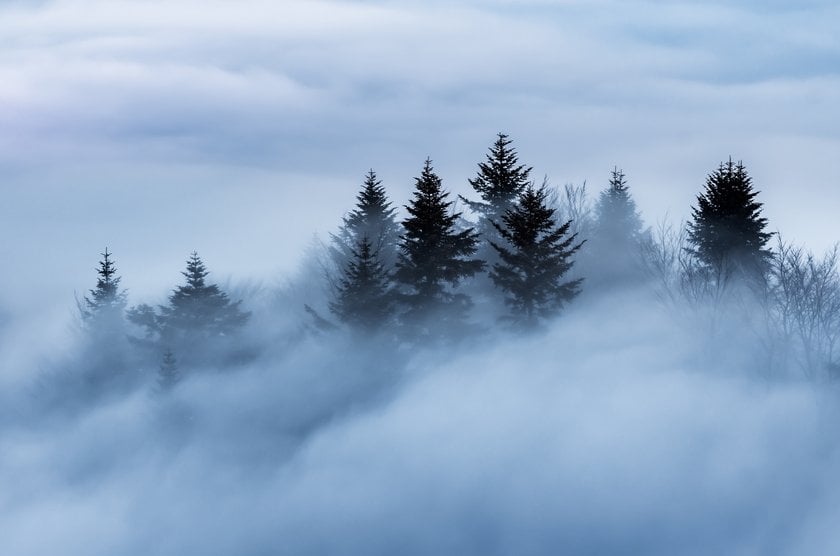 Use Manual Focus: Autofocus can struggle in low-contrast situations like fog. Switch to manual focus and use the lens's distance scale or focus peaking (if available) to focus on specific elements in the scene.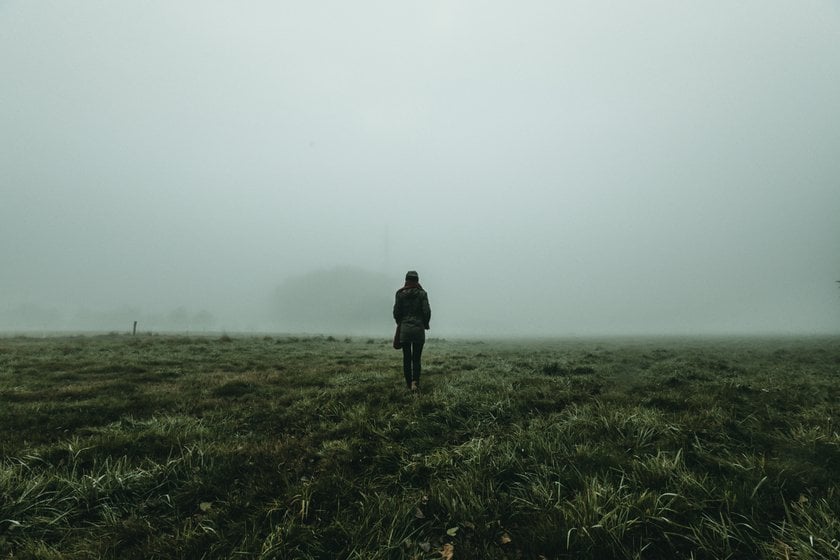 Make Depth: Use trees, buildings, people, animals, or props as foreground elements to add depth to your foggy shots. They are good for expanding the scale and making sense of overall picture composition.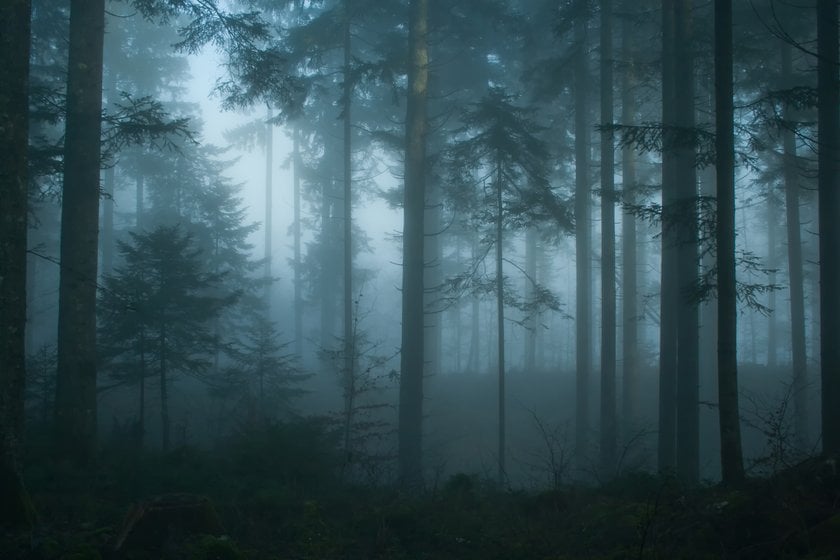 Silhouettes: Incorporate silhouettes of people, trees, or buildings against the foggy background to add drama and a sense of mystery to your photos.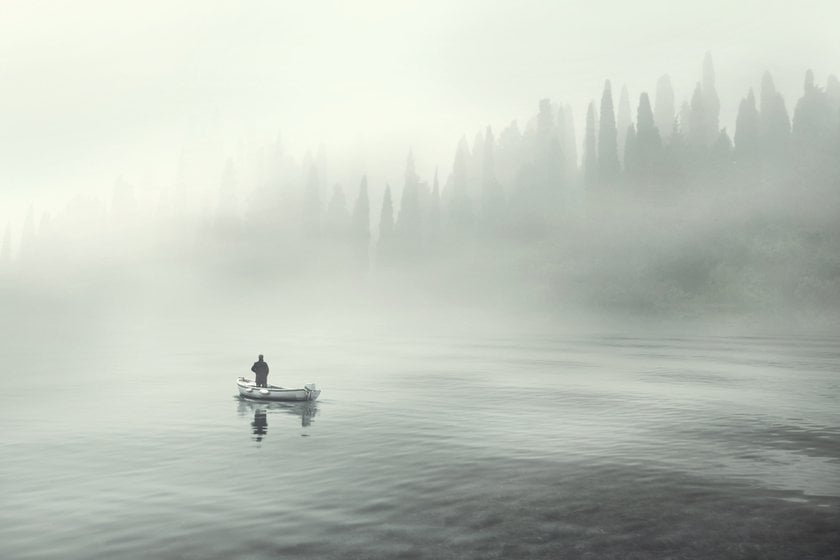 Use Wide-Angle or Telephoto Lenses: A telephoto lens can compress the fog, making it appear denser and closer. On the other hand, a wide-angle lens can emphasize the vastness of the foggy scene and create a more immersive feel.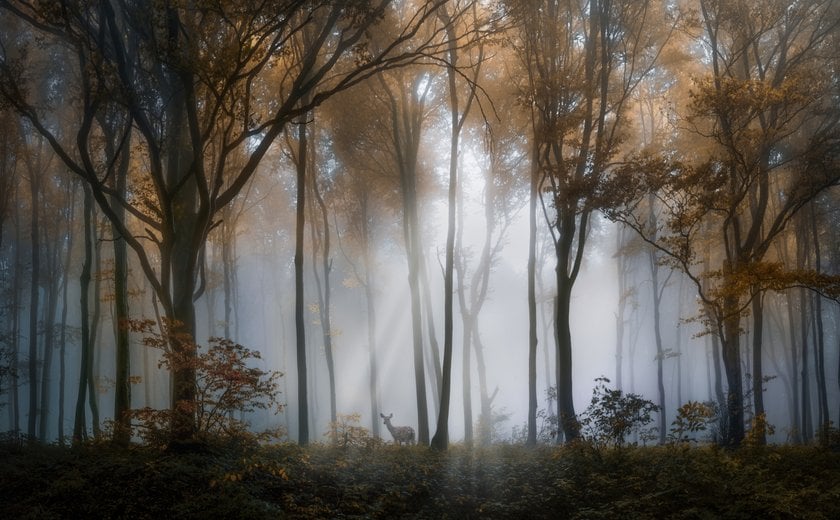 Avoid Overexposure: Fog can be very bright, and it's easy to overexpose your images. Keep an eye on your histogram and make exposure adjustments as needed.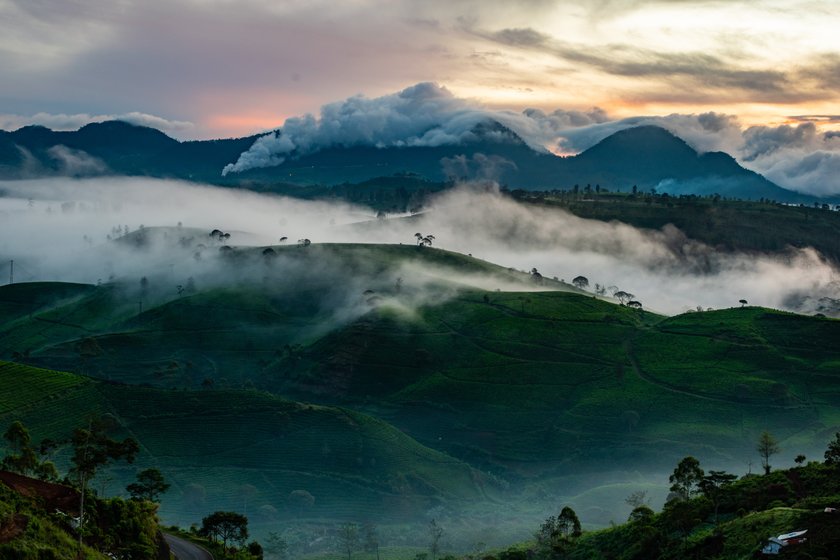 Shoot in RAW: Photographing in RAW format gives better flexibility in post-processing for exposure, contrast, and white balance while retaining more details.
Patience and Timing: Fog is a dynamic element that can change rapidly. Be patient, and wait for the right moments to capture the mist at its most intriguing.
Fog Landscape Photography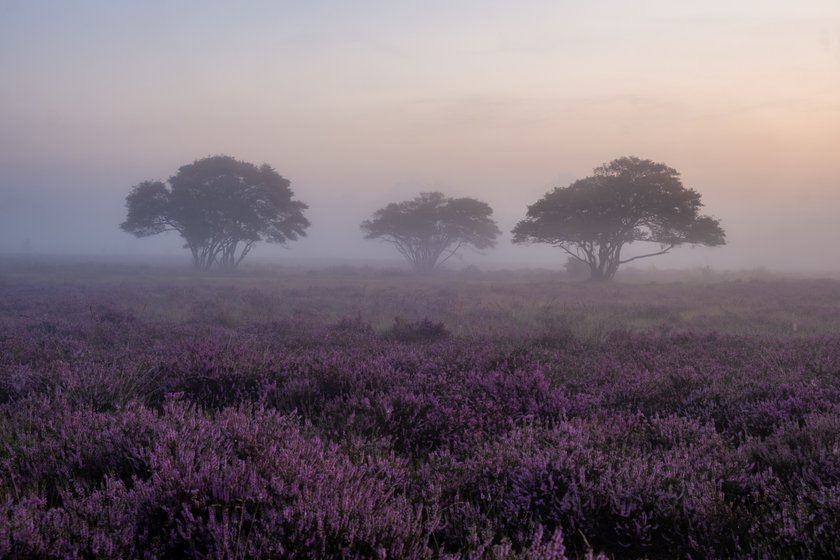 You can be both a novice or a professional in using natural phenomena for your works, but the fact that your mist photography can always be unique is an absolute fact. We have some important tips so that you will find inspiration and take beautiful pictures.
Manual Settings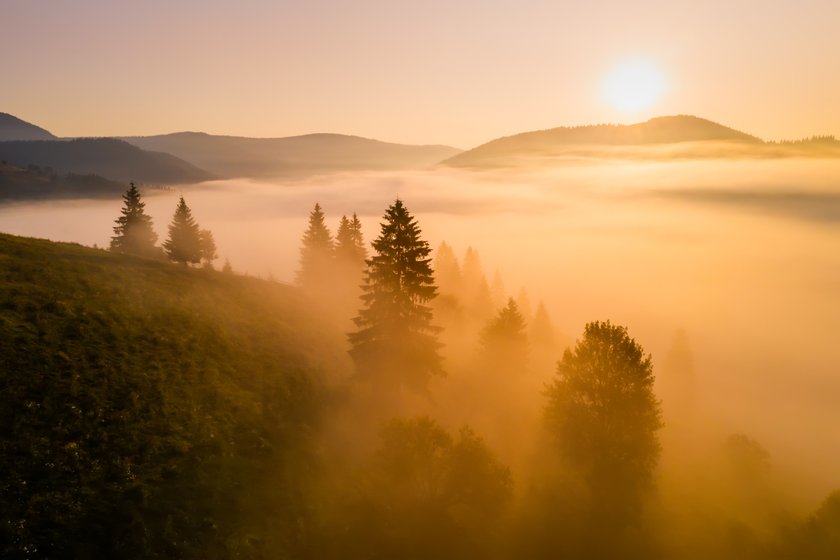 Due to the constant movement, thickening, and fog dispersal, automatic camera settings are ineffective. The ability to quickly adapt to changes and the right selection of parameters, together with your patience, will give you the best result. Choose one subject or its part that remains sharp amongst the fog, and set up a focus on it. Long exposure and reduced exposure add clarity and depth to images.
Shoot In RAW
It makes editing photos easier, as the files will not be compressed. Also, using RAW gives you better control of white balance during shooting. This setting preserves the natural colors and provides more opportunities for image enhancement in post-processing.
Use The Light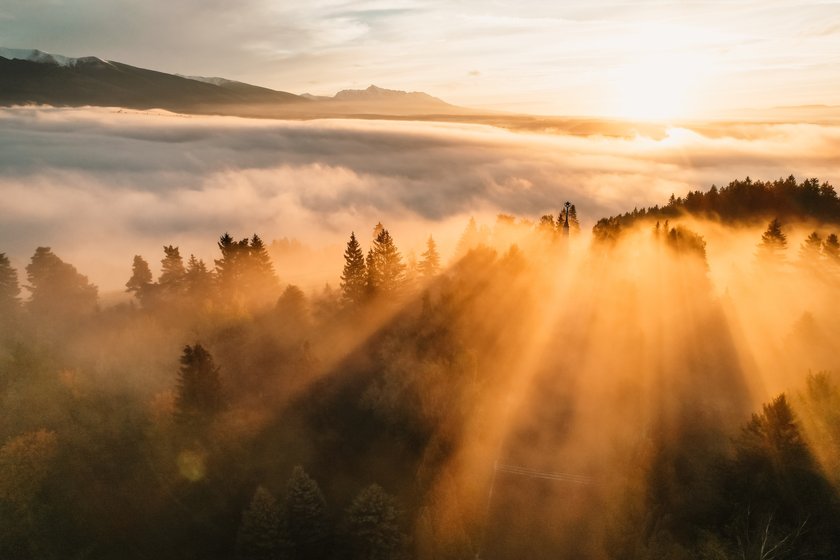 Light is a unique element for creating many mesmerizing depictions. The light diffuses through the mist, giving the image transparency and lightness. Light amplifies deep shadows, but soft layers fill with glow. It brings life to the entire scene, regardless of shades. Your photos will be equally unique for sunrise, sunset, or gloomy days.
Layer Your Shots

Fog creates depth in the background and adds distance between objects, giving fullness to your photos. Some things appear sharper in such contrast. A fog layer looks especially attractive between saturation, objects, and light. Without this effect, foggy images seem flat and washed out. Train watchfulness and take cues from nature. Mountain peaks above the fog, trees peeking out from its embrace — a good example of multi-layering. Place an object in the foreground to add volume to your shot. People, buildings, animals, or trees will fit perfectly. Combined with ISO settings and fast shutter speed, such composition gives unique contrasted elements. And an additional light will improve your shoots a lot.
Keep moving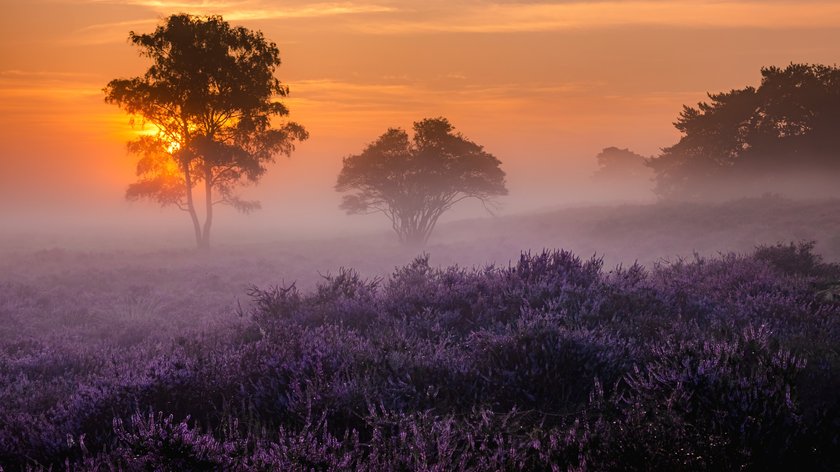 Fog is an element that is in constant motion. Be prepared that you will have to move with it to reach the deepest layers or photograph the edge of this miracle cloud. The light could hit the landscape or subject best from a different direction, so you should notice it in time and change your location. Feel free to change the photograph angle. A mood and depth could be different in your shots. Shooting a subject in fog is difficult, as the swirling fog may hide it at any minute. Try to change an angle to return to your composition.
A fog can regularly appear in certain places, and it will be useful to scout the area and objects and think beforehand about what exactly you want to shoot dissolved in the mist. Also, well-thought-out images and clothing of the model, matched to the colors of the environment, will play into your hand.
Be Prepared
Take care of your camera and lenses while admiring the beauty of nature and phenomena. Humid, foggy air leaves condensation on lenses and your equipment. Wipe them with a dry cloth in time to keep them in good condition.
Remember to be cautious when shooting in foggy conditions, especially near roads or other hazardous areas. Be mindful of your surroundings and stay safe while enjoying capturing the mystical beauty of fog through your lens.
Practice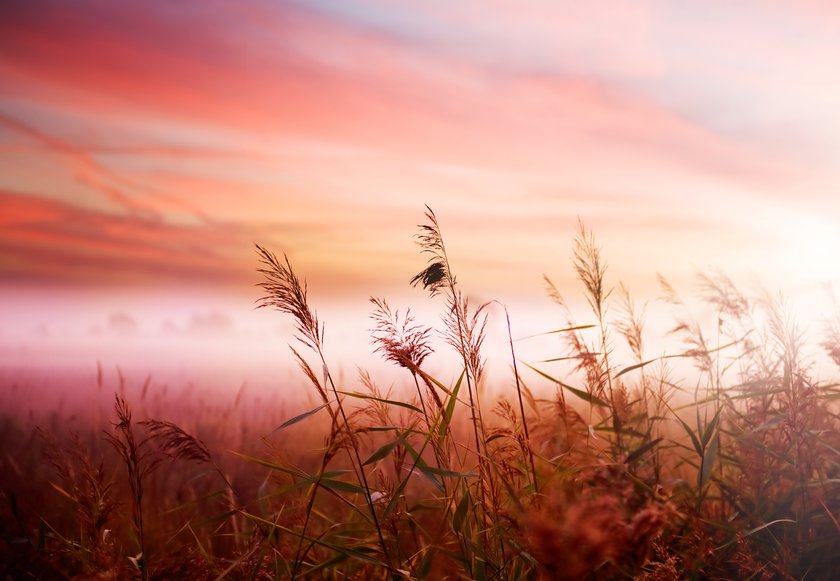 Nothing comes fast and easy, especially in photography. You must be patient and persistent enough to bring your fog photos to life. What seems overwhelming at first will come to you with regular practice. Believe in yourself and follow our tips to develop your creative vision of the process and take more exciting pictures every time.
Haze Photography Composition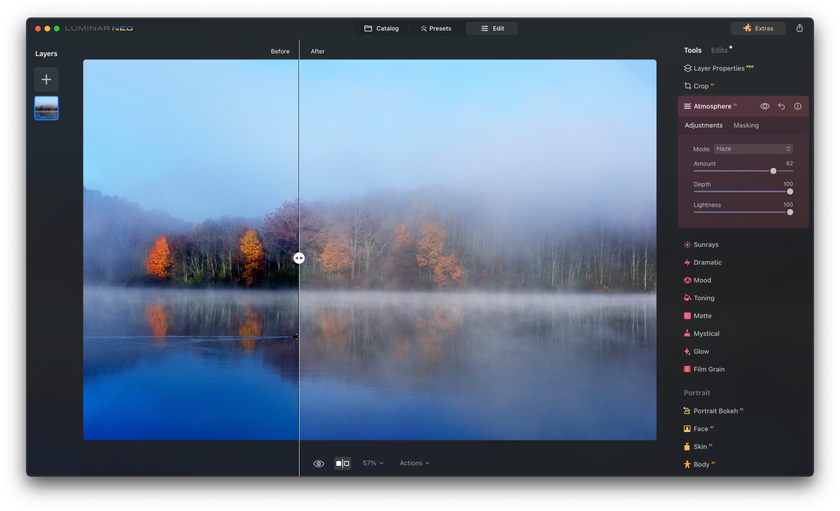 Haze photography embraces the atmospheric phenomenon of light scattering through tiny particles in the air, creating a mild, diffused glow. The dreamlike misty effect makes colors deeper and imbues images with tranquility and nostalgia. Photographers often use haze to make sense of mystery or to evoke emotions, capturing landscapes, cityscapes, or portraits in an evocative and poetic manner. Be inspired by such images of other photographers and create your own because the fog is variable, so that each shoot will be unique.
I want to add a few things about the composition of your shots that will only add quality and professionalism. Fog loves bright accents. Think about the model's clothes, buildings, transport, and props. Yellow and red colors look very effective in haze contrast. Remember the multi-layered plot so the picture has depth and does not look flat. To do this, place objects or models between the clouds of fog. Experiment with time time-lapse.
The foggy photoshoot is always unpredictable. You can get beautiful hazy photos, but sometimes the images may need to be more attractive. It is not a reason to get upset and delete them. Using a foggy filter, you can easily improve the structure and appearance of fog or even add it to a photo where it is not there from the beginning. Working with photo editor Luminar Neo, you will learn how to add fog to a photo and create more incredible images.
Bottom Line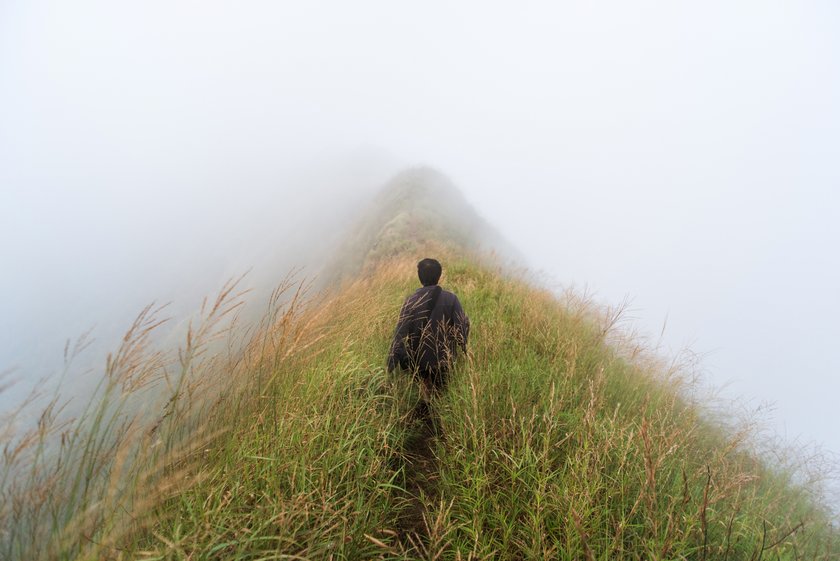 Foggy phenomena create unique images with stunning beautiful visual effects. Mist plays a significant role in building the mood and ambiance of a scene. Often, fog can add a sense of romance and mystery, but it also evokes associations of peace, seclusion, and sometimes loneliness. Use mist with all your creativity to capture incredible atmospheric images that cause emotions and engage the imagination.
Learn your camera and master its manual settings for more freedom in shooting. Also, experiment with post-processing your shots to enhance the mirage effect. Don't be afraid if the first time you don't manage to shoot the scene the way you want. Be patient and always look for different angles to shoot. Sometimes we can encounter fog completely by accident, so by learning our tips, you will always be ready to create amazing mystical pictures.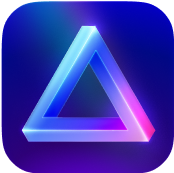 Advanced yet easy-to-use photo editor
view plans