Infant photography can provide some of the sweetest, lasting memories of the wonder of new life. Here's what you need to know to get started.
Photographing newborns is one of the more unique forms of portrait photography. The memories captured will be valued by the parents for years to come and sometimes are often passed on for generations. The first couple of weeks after birth is especially precious when the wonder of a new life still suffuses everything. That's when unique — even priceless — photography can take place. But photography of a baby isn't quite as straightforward as standard portraiture, and there are a few things you should know before embarking on it.
Today we're going to talk about more than just poses, props, or proper depth-of-field setups. We're going to try to give you some inspiration so you can capture the most magical portraits. So, let's dive into the world of infant photography.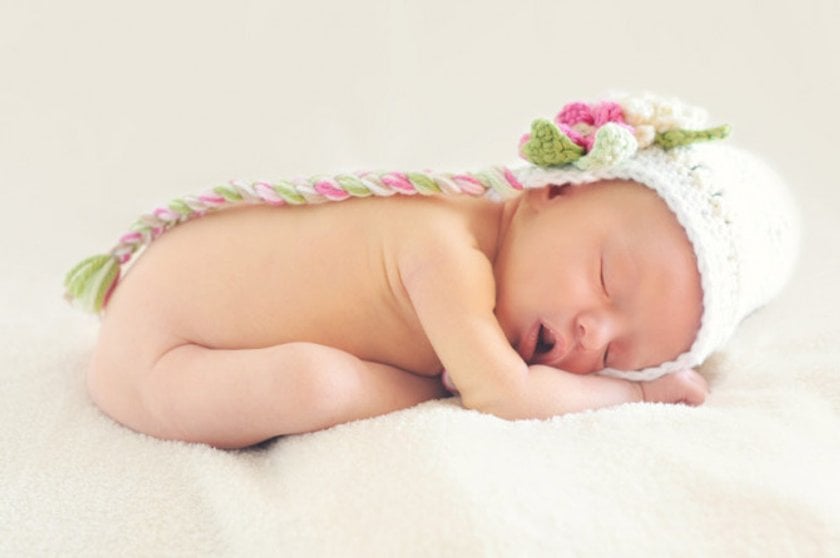 Keep Baby Asleep and Comfortable
While some must-have shots are taken with the infant awake and happy, just about all newborn posing is done with the child asleep. And even with infants sleeping a lot during the first two weeks, it will often take a good long session (3-4 hours) to get just a handful of shots because of the infant's needs. The more the child sleeps through the session, the easier it is on everyone.
Among other newborn photo tips, first off, aim for doing the shoot after the first five days but just under the ten-days-old point. This is when the child has filled out a bit after the birth but is still very sleepy. That being said, it will still be easy to wake the child during the shoot. That's why you should take these precautions:
Provide soothing background music or white noise so they won't wake from the clicking of the camera or other odd noises.
Make sure the parents dress the baby in something that's easy to slip out of, even just a swaddler or a blanket. How to do newborn photography comfortably for a baby? Remember that clothing that doesn't have to go over the head is particularly helpful.
Keep the baby cozy and warm. Definitely be sure to bring a space heater and a heating pad, and maybe even gloves if your hands tend to be cold. Some say that if the photographer isn't sweating, it's likely the infant isn't warm enough.
Make sure the baby has been fed right before the photo shoot because taking newborn photos involves a lot of different factors in order for the baby to fully relax. Try to take into account every detail (lighting, space heater, warm blanket, comfortable clothes, etc.) to get the best results. With these newborn photography tips, you can create the best atmosphere for the photo session and parents will love every picture you take!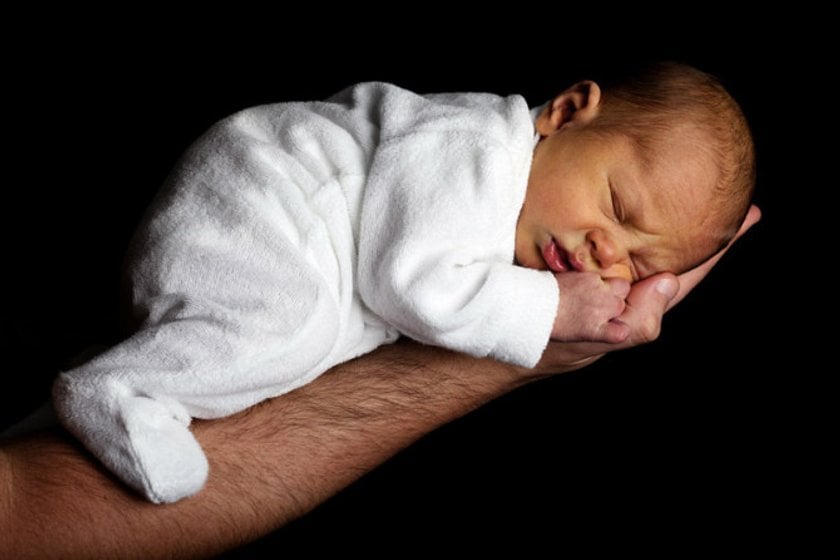 Safety First!
Newborn photography is unique in that it's the only portraiture where the photographer is 100% responsible for the safety and welfare of the subject. Bring only soft and comfortable objects as props, and never place the newborn in any kind of precarious position — this includes high or unstable surfaces. Believe it or not, many of the classics, molded baby images out there are composites — the object they're lying on was shot separately and then combined with the shot of the baby.
Also, always use a strap when holding the camera anywhere near the proximity of the baby. (Most photography of newborns is done without tripods)
In fact, for anyone interested in photography, you should first carefully study the topic of the upcoming shooting. Believe us, a lot of success depends on preparation, not just on the process itself. For example, if talking about travel photography tips, you should carefully study the most favorable and safe places that will be able to maximize the beauty of a place or an object. This is also the case with photographing babies. Think in advance about every detail to make the photo session as successful as possible.
Vary Your Shots
There are two definitive types of shooting sessions with infants — studio, and lifestyle. While preparing for them, you have to take into account some peculiarities of each one. That's why we have prepared some newborn photoshoot tips. In studio sessions, the focus is on posed shots, often with props (i.e. blankets, wraps, hats, & headbands). Lifestyle shots are more focused on the baby in its environment — with parents, siblings, in its home, in the yard, etc. Which one you choose will depend on the parents' and siblings' needs and wishes, but come prepared to do both. There will always be moments in the studio when the baby is being held or fed by a parent that you can slip in a lifestyle shot or two. If the baby falls asleep during a lifestyle shoot, that's a perfect time to do some posing. (One of the best newborn baby photo tips — be sure to bring your posing materials — a posing bean bag, a boppy pillow, some blankets, etc.)
Also, make sure to get photo shots of the mom and pop with the baby. And if there are siblings, include them too!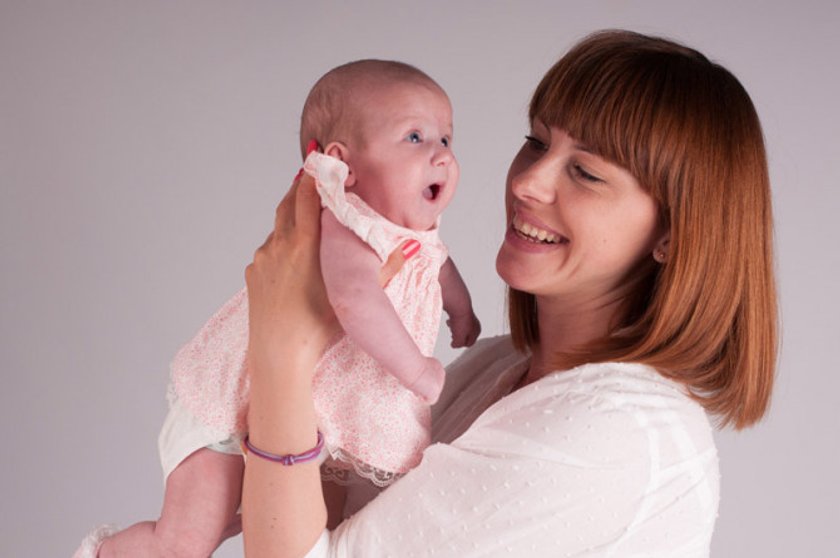 Macro It Out!
Here is one of the most important baby photos tips. While your standard portrait lenses will work for much of the shoot, make sure you also bring a macro lens. Macro shots of the newborn's face, tiny feet, cute nose, and whatever else strikes you at the moment is the perfect way to "fill up the corners" of a shoot. When planning an infant photoshoot, don't forget to include a macro lens to capture those precious details that make each baby's story truly extraordinary. And later, during post-processing, you can make your photos even better with the help of artificial intelligence photo editing.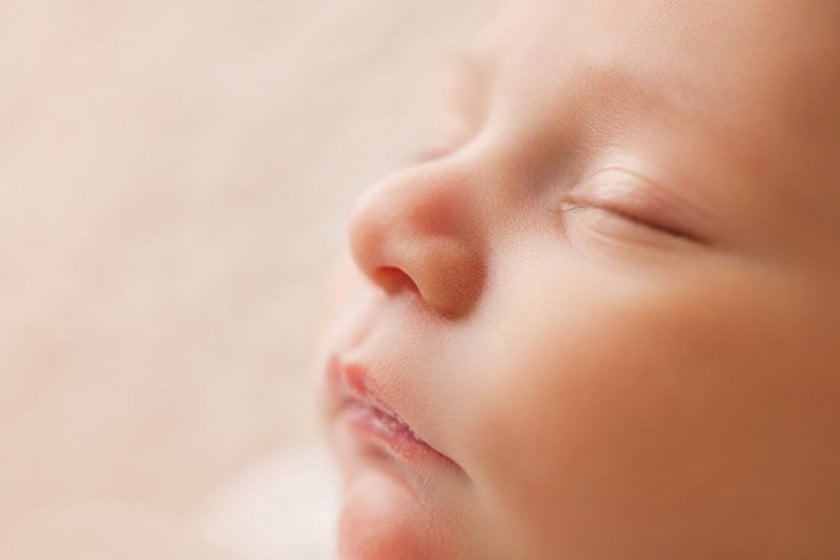 Simple Lighting Works Just Fine
You really don't need to get too fancy with the lighting. Many make do with just a large window for their key light and a 5-in-1 reflector for the fill. Of course, it doesn't hurt to have a softbox or other lighting gear, but many infant photographers prefer natural window light.
So, talking about the main tips for newborn photography, we should say that while having additional lighting equipment, the beauty of natural light remains a popular choice among infant photographers for its ability to create stunning and timeless images that showcase the purest essence of a baby.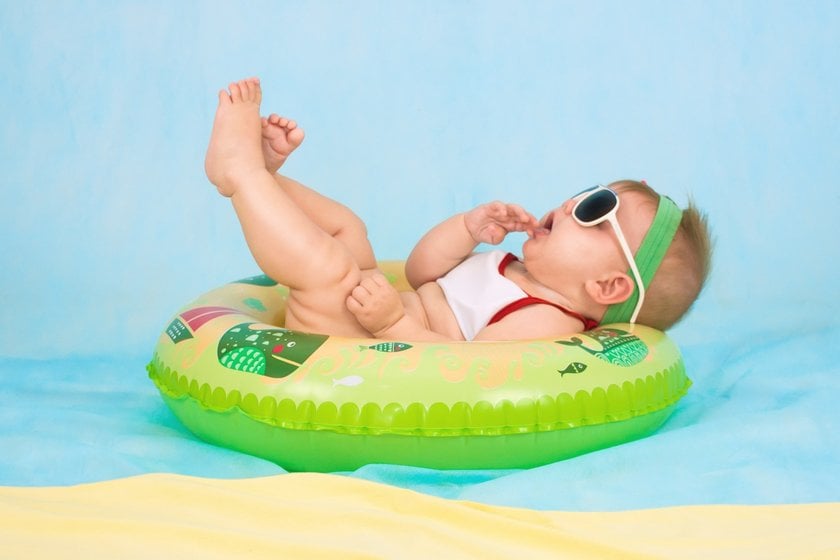 Props, Props, Props
Still have questions on how to photograph babies? While having too many props can be the bane of any photographer's existence, bring the ones that will resonate most with the parents. Consider incorporating the parents' culture, their hobbies, their favorite colors, or anything else that brings out their uniqueness. Aside from that, the must-have props for newborn photographs include blankets, headbands, baskets, and wraps. Make sure the colors work with the overall set-up you're using.
Use your creativity and remember that in the end, your shots will look their best if the baby looks relaxed and comfortable.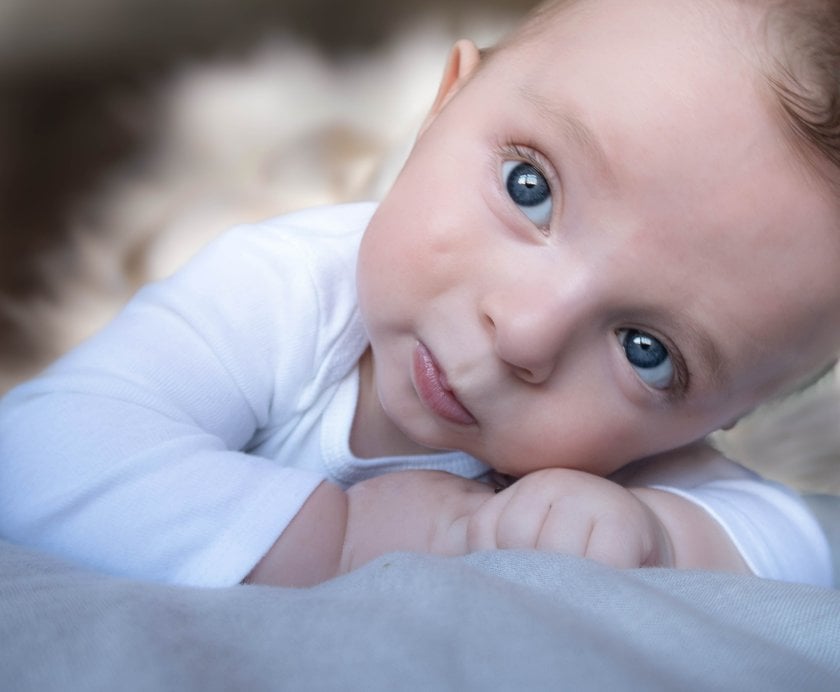 Final Thoughts
When it comes to taking pictures of newborns, following these baby photography tips can greatly enhance your images. Choosing the right lens and using natural light are essential elements for creating stunning photos. Additionally, being in tune with your own creative instincts and remaining flexible in your approach allows for spontaneous and authentic moments to shine through.
Remember to try to get a good balance between posed shots and candid captures, as both offer unique perspectives. Ultimately, whether you want to set a specific mood or simply let the child's personality take the lead, the key is to bear in mind different photography styles and adapt them to the situation. By merging technical expertise with artistic vision, baby newborn photography becomes a powerful medium for cherishing and sharing the timeless beauty of these precious early years. Try, experiment, and we wish you luck on your creative journey!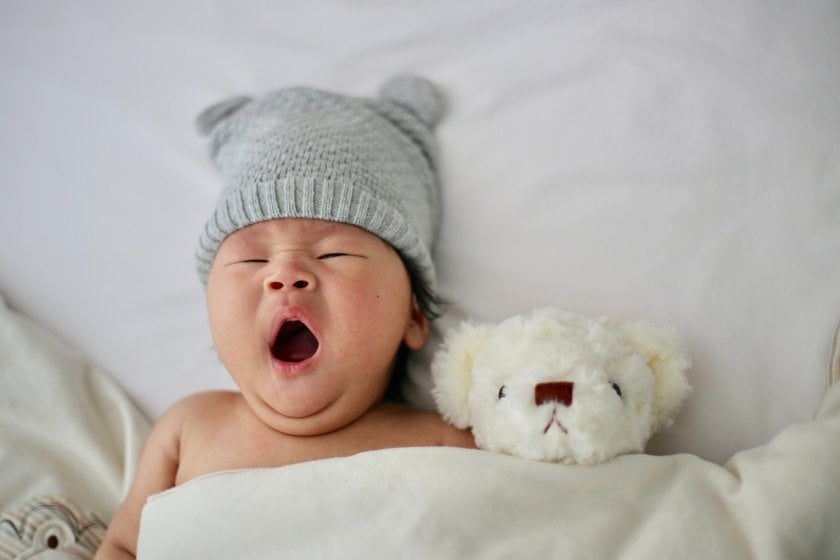 Experience the Power of Luminar Neo
Along with other babies' photography tips, we have to talk about how to edit images. Once you're ready for post-processing, be sure to check out the excellent selection of portrait presets that come with Luminar Neo photo editor. Or, if you're looking for more creative options, you can check out Luminar Neo's newest downloadable presets. For quick and painless editing, the Accent AI filter, Luminar's Neo new "quick and awesome" tool that does all of the photo analyzing work for you and lets you create great images in mere minutes.
Unlike simple online image editors, this software offers many professional photo processing tools. With Luminar Neo, you can take your pics to a whole new level!
FAQ
When Should Newborn Photos Be Taken?
Photos of newborns are best taken during the first 5-10 days after birth. During this time, they are still very sleepy, curled up, and more likely to cooperate during the photo session.
How Hard Is Newborn Photography?
It can be challenging but also highly rewarding. Photographing infants requires a combination of technical skills and patience. However, with proper preparation and a skilled photographer, it can result in breathtaking images that beautifully preserve the innocence and precious moments of a baby's early days.
How Do I Start My Newborn Photography?
To start infant and family photography, educate yourself on newborn safety and posing techniques, acquire the necessary equipment, practice with friends or family, and build a portfolio to showcase your work. It's incredibly exciting to do infant baby photography but be prepared to take the time to learn and practice.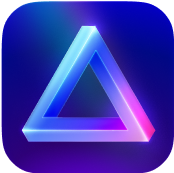 Advanced yet easy-to-use photo editor
view plans