Explore the unlimited power of Skylum software for creating all the effects possible.
Picture-taking undoubtedly starts with the push of your shutter button, but it certainly doesn't end there. Back in the days, when our grown men were still little boys, the film was like a synonym for image capture. Most image effects were worked out in the darkroom. You were either a great photographer or not; darkroom techniques helped too. As a photographer, your shoots had to be, at least, good enough for some awesome darkroom enhancements.
Digital image photography is much more than 'another' upgrade in the industry. I like to think of it as the birth of a new era… an era of endless and unimaginable possibilities. While the values of skill and professionalism in photography are still being held in high esteem with 'seniors' in the industry doing fantastically well, it's no doubt an established fact that digital photography and editing is the 'sway' in our age and time.
The once hyped 'glossy and shiny effects' aren't as trendy anymore; they are, in fact, beginning to feel a bit 'off'. Grunge photo effects, characterized by its peculiar organic and rugged appearance, have become a popular trend in digital photography. It could be because the grunge background actually feels more realistic in the sense that it tends to 'mirror' the real world in a more accurate manner.
Grunge: The New Trend in Digital Photo Editing
For professionals, statements or requests like "…grunge it a little…" isn't strange to them at all. This subtle but trendy visual effect has gradually gained wide acceptability among several individuals.
As it is with most digital effects or trends, popular questions that often arise are: "...So, which software gives the best grunge effects?" "Which is the most efficient?" "Which offers the best time-saving photo grunge options?" "Which is most pocket-friendly?" "Are they free or paid; web-based or downloadable…?" and so on.
Whichever the question is, the bottom-line remains that these curiosities are prompted by some kind of interest or acceptability of the new trend.
Interestingly, digitally created grunge photo effects are not limited to a few select retouching; there's a whole lot more… ranging from creased paper effects, dirty or rough textures or digitally distorted images, and so on… the list is endless. The key in grunge however remains that it doesn't necessarily need to look dirty, excessively rough or overtly out of place to be 'grunge'.
Grunge effects are often natural or subtle color-replacements of exciting shades of vibrant ones. They however do not have to be restricted to this… they could contain more realistic and less striking color shades…. Dark shades are often generally employed. While all these cannot exactly be summarized as grunge's rule of thumb, it's a known fact that applying 'Grunge effects' can sometimes be a little tricky.
Creating Grunge Photo Effects
Your guess is probably as good as mine… Photoshop… Yeah, it's usually one of the all-encompassing photo-effects software that readily comes to mind whenever we've got important photo-editing tasks to do.
Whether you are just looking to grunge up a photo in Photoshop by means of its variety of photo filters and adjustments, or you'd prefer to use your own custom-created Photoshop brushes, the fact remains that your grunge-image-possibilities are endless.
Let's cast a quick glance at this trendy photo effect in Photoshop:
Within the Photoshop work environment, click on "File", then "New". Your image size parameters should be set to "1280 px for Width", and "867 px for height". Background color should be set to black.
Use the "Open", "Copy" and "Paste" your image, then place at the center or simply use the free transform tool.
Apply the "Blend", "Simple Shape" and "Layer Masks" tools to incorporate textures.
Photoshop 3-D texture designs give an awesome impression of depth. Metal textures give metallic texture effects, and so on.
You can now apply the grunge texture using the "Marque", "Layer Mask" and "Blend" tool on choice areas of your image.
Texture brushes help to keep your grunge designs consistent.
Social icon tools are great for sharing if the image is meant for web or Social Network sharing.
Last on the list is the Font tool which is quite straight forward.
While the summarized steps shouldn't be much of a big deal to one who is familiar with Photoshop, it can however feel cumbersome and an almost impossible task to a novice, or one who isn't as Photoshop-familiar.
Using FX Photo Studio to Create Grunge Photo Effects
The Skylum Creative Kit is your best bet to accomplishing simple or complex grunge photo effects. FX Photo Studio, one of the Creative Kit's award-winning apps, can be otherwise called the "Photo Grunge and Special Effects King".
With the FX Photo Studio CK, you can as well forget about the entire process of memorizing or having to diligently apply complex photo-editing commands. Like other Creative Kit apps, the Pro version of FX Photo Studio CK is available as Standalone or Plugin.
As a Plugin to Plugin Hosts like Adobe Lightroom or Photoshop, FX Photo Studio CK's filters and presets make it possible to easily accomplish tasks which would have been otherwise more demanding in other photo editing softwares.
Fx Photo Studio CK, the "Photo Grunge and Special Effects King", has a simple user interface; so simple that one could mistake it for an 'inadequate' app at first glance. As you explore further, you'd be amazed to find out its endless photo editing possibilities.
On opening your grunge-intended photo, FX Photo Studio CK displays a set of presets that'd enable you apply your desired effects.
FX Photo Studio CK Effects' Presets
FX Photo Studio CK Effects-Presets include 'User defined Presets', 'Frames' and 'Effects'.
The Effects tab constitutes over 20 groups of special effects. Besides the 'Grunge' effects, others include Black and White, Art, Groovy, Blur, Symmetry, Hollywood FX, Color Lenses, Sketch, Glow, Color Strokes, Cross Processed, Color Splash, Photo Styles, Vignettes, Color Temperature, Color Fantasy, Distortion, Lo-Fi, Hue, , SFX, and Vintage.
On selection of your preferred effect, 'Grunge' in this case, FX Photo Studio CK includes a drop-down menu which further allows you make choice selections from its variety of frames. The Grunge and Analog effects included in the list of drop-down options give you added flexibility to for preferred Grunge effect(s).
The Adjust tab opens up for you a palette of sliders that'd enable you apply even more fantastic effects. With FX Photo Studio CK, even tricky photo grunge effects can be fun.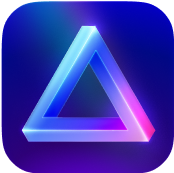 Advanced yet easy-to-use photo editor
view plans