Learn the best hand poses to make your portrait photography natural and beautiful. We created the best hand pose photography guide, especially for you.
Taking portraits can be challenging. One issue that arises when a model isn't used to photoshoots is making them comfortable with their hand poses. Sometimes, even photographers are puzzled: where should they put the hands in their photos to make their models look good? Find out the best hand positions in photos and get some additional tips on portrait photography. We will tell you about hands-on face pose and even more.
Even if your models are gorgeous, all photos need editing. What's the best photo editing software? Software that allows you to see your full potential. If you want your photos to look beyond beautiful, Luminar Neo is your friend. It has a lot of tools designed specifically for portrait photography and amazing workspaces that make it quick and easy to edit your photos with new hand poses for pictures to perfection.
Tips, tricks, and hand photography ideas
The position of the model's hands will help create an interesting portrait, or break the whole picture. This is a particularly tricky part of building a pose for your subject, but we can help you. Be sure to try these cool hand poses!
Practice makes perfect
If you're a beginner and don't have acсess to professional models, try practicing by taking portraits of your friends. They may be shy at first, but they'll soon learn to loosen up and you can experiment and see which poses are flattering to which body types. Use these photos as a reference for your future projects which will include portraits with hands.
Holding an object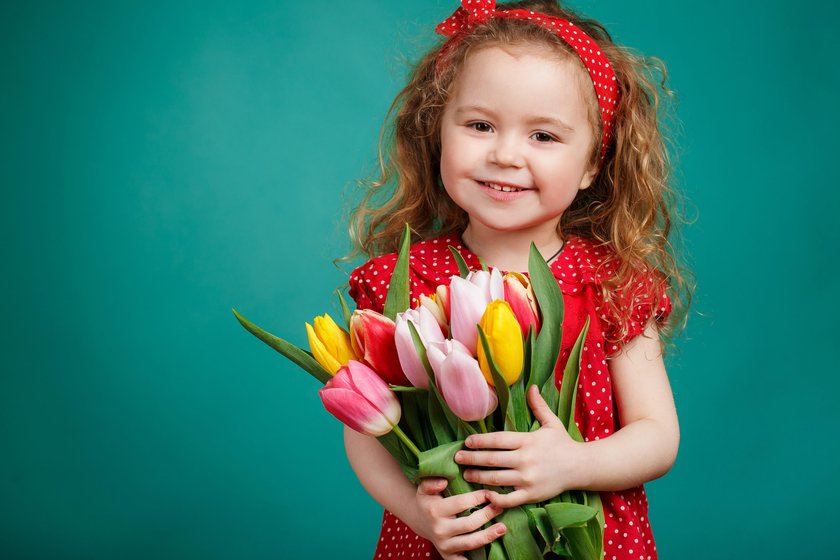 This is a great tip especially for children. Giving kids something they can play with will calm them down enough to take a few shots, but also it will make the photos look natural instead of forced. Adults can also benefit from hand-holding poses: try asking them to hold a cup of coffee, a glass of wine, or an umbrella. This will break the ice and add a touch of personality to the photograph, shedding some light on the the person's hobbies and lifestyle. This is one of the best poses with hands.
How do you tell if a model's hands are tight? Are they flat and tightly clenched or clenched into fists? Make sure you avoid that. Ask the models to relax their hands and curve their arms slightly. As with any rule for hand picture ideas, there are always exceptions. This includes photography when your goal is to create tension in the frame.

Pockets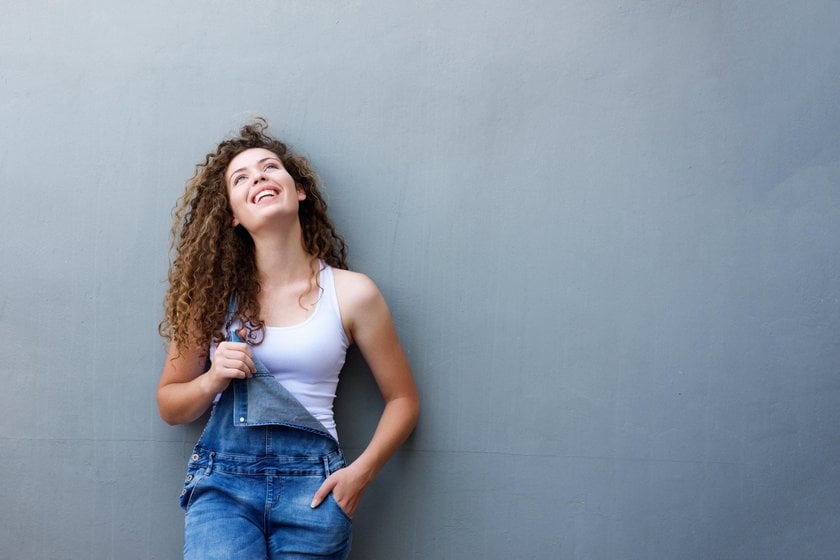 Having hands in the pockets makes your model look casual and smart and is one of the most popular portraits poses. However, remember not to hide both hands until the skin isn't visible anymore: this makes your subject look bulky, as it adds some weight to the waist. Hiding one whole hand while keeping the other fully visible is also not advisable, as it may give the effect that the first hand has disappeared. This is one of the best hand photography ideas.
Flatter the body
Use your hand poses as a way to flatter the rest of the body. Think about your model's body type and best features. If you want to draw attention to the face, there's no better way than to make your model raise their arms and hold the back of their head. The hands-on-the-hips pose is popular because it creates space between the torso and arms, making the person look slimmer. However, you can also experiment with interesting hand poses: crossing the hands in the front will accentuate a woman's hourglass figure, while hiding the hands behind the back may add broadness to a man's shoulders. Find some magazines and use their photos as a reference when you're trying out poses.
So, use different hand poses to enhance the image of the rest of the body. Where and how the subject places the hands can change the entire shape of his or her body. Use the arm pose to create space between the torso and the limbs. Otherwise, the model will look wider. For example, you can place the model's hands on the hips.
Crossing arms in front can exaggerate curves (which is why it's often used with women in hands portrait). Crossing arms at the elbows will make shoulders look wider. This arm pose is often used by men-it emphasizes the muscles.

Gestures
There's no need to follow the same few hand poses for all your portraits. Experiment with hand-out poses and more! Gesture poses are fun and creative. Maybe you can ask your model to pensively hold their chin, point at something besides the picture, and make an okay gesture. Even if these photos aren't selected for print, this will create a fun atmosphere in the studio and make the model loosen up and have fun.
Note that you should avoid placing your hands directly toward the camera. This posing error applies to any limb of the human body. Placing the torso parallel to the camera makes the subject visually wider. This must also be taken into serious consideration for model hand poses. In addition, the arms and legs will appear shorter. Avoid cases where your model puts their fingers out to point directly at the camera. Perspective shortens the fingers considerably, which would not be the best solution for positioning hands in photography.

Softness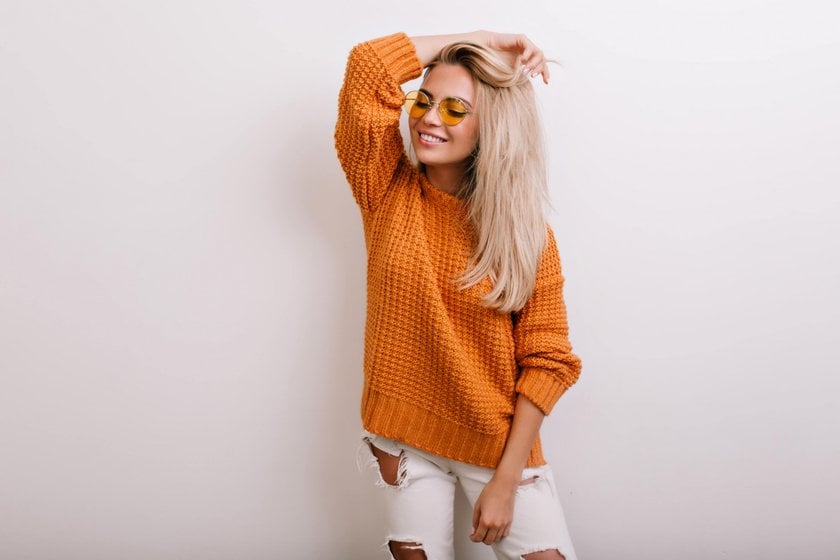 If the model touches their own body, make sure that these touches are soft in hand photography. Pushing against the body creates unwanted tension in the photograph. Even if the pose is creative, like holding the hands in the hair or brushing a hand against an arm, whenever there's gripping, the scene will immediately come across as rigid.
Also, the pose of the hands can bring a unique beauty and personality to the images. So why remove them from the composition? Even though it's okay to crop part of the hand, avoid framing from the wrist. This can also be combined with a hand-holding pose.
If you're asking the models to put their hands in their pockets, you want the person in the frame to look relaxed, not nervous. We don't want to hide the model's wrist completely in pockets, or hands will just disappear, which is unacceptable for a relaxed hand pose. It might even make the model's hips visually look a little bigger than they actually are.

Using Workspaces in Luminar Neo
Hand photography is an essential part of portraiture. If you have no idea how to edit your portraits, use Luminar Neo's handy (pun intended!) Portrait Workspace is the key. In this Workspace, you'll find many tools and sliders designed especially to simplify your editing. Some of these filters are introduced below.
Saturation/Vibrance
One of the best portrait photography tips is that by adjusting your colors even a little you can achieve great results. Saturation increases the intensity of colors in your image, while vibrance increases the muted colors without touching the already intense spots. Experiment with these sliders to see how your subject changes.
Vignetting
In portrait photography, the eyes should focus immediately on the model. By using this filter you can lighten or darken the edges around your image and make the subject stand out.
High Key
Portrait lighting is crucial. If you want bright, high-contrast images like those out of a fashion magazine, this filter is your friend.
Poses with hands: problems to avoid
Hands in different planes
When hands are on the same plane, they look about the same size. Having hands posed on different planes makes them appear disproportionate. If you don't want one hand to look much bigger than the other, it's best to avoid such a situation. Leaning on a hand pose also works. This is another reason for not bringing the hands much closer to the camera than needed.
Neck touching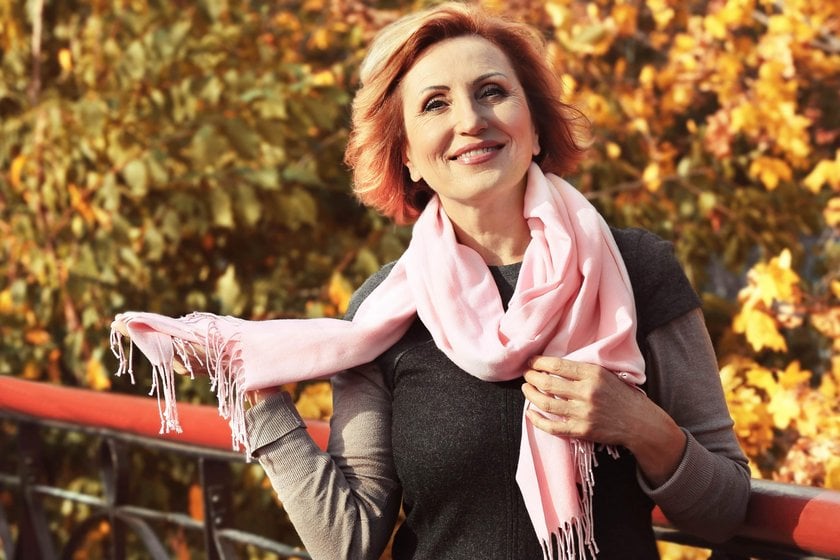 Sometimes, photographers insist that women do some sensual hand posing, for example touching their necks, to hide signs of age. The neck is one of the body parts that can reveal a person's true age. Sadly, this trick only adds fuel to the fire, making viewers wonder how old the model really is and drawing attention to the neck. It's better to use a scarf that will draw attention away and make the woman look beautiful with hand posing.
Symmetry
A symmetrical hand pose is really boring. Put your model's left and right hands in different positions to create an interesting shape. Don't put them along the body in straight lines, as it will make the model look robotic and unnatural.
Although you will actually get a more dynamic pose if the model's hands are in different positions. Or to put it another way, the pose doesn't have to be completely symmetrical. Instead of hiding both hands in the model's pockets, leave one on the hip or waist. Or, placing the model's hands on hips, place one slightly above the other. Also, be sure to try dynamic hand poses.
The symmetrical pose is not wrong. But asking the model to do something different on the other side will help create a stronger shot. When you have time to work, lining up asymmetrical hand poses can help create more creative photos.

Palm position issues
It's generally advised to face the back of the hand toward the camera, since this side of the hand is more aesthetically pleasing. This applies to men and women. However, keep in mind that if your model's nails are heavily decorated, they'll draw the main focus of the picture to them.
Fists or crossed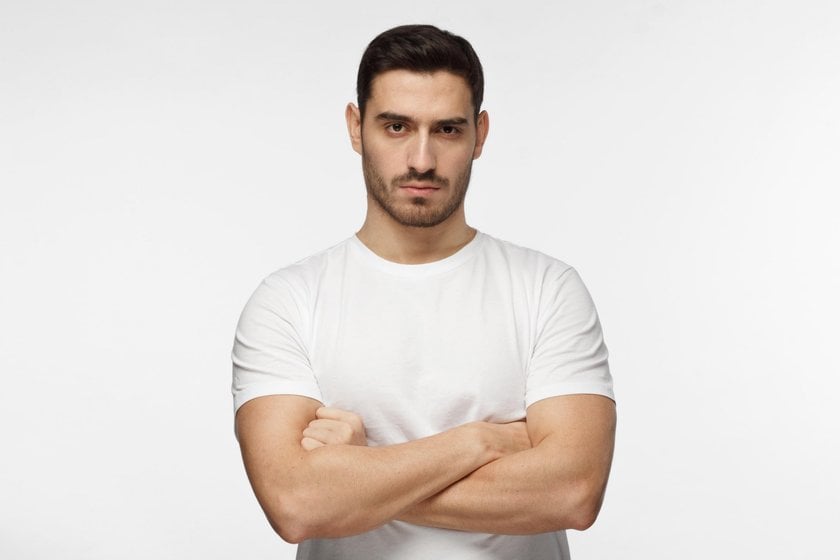 Balling up hands into fists, crossing arms on the chest, or any other kind of tense hand poses are signs of irritation or aggression. This isn't desirable if you're going for an attractive photo shoot. Try bending the hand at a 90-degree angle or making the hands hang loosely while drawing the shoulders back a little. This is creative and will flatter the model's figure.
Final advice on Hand Poses in Photography
Taking pictures of people — whether in professional photoshoots, at weddings, for schools, or even at parties — is a tricky task. How to pose hands is just the tip of the iceberg. Making people appear natural and beautiful is hard because they usually perceive themselves differently when they look in the mirror and when they're captured in a photo holding a hand pose. How we appear is often extremely important to us, and beauty and attractiveness play important roles in our self-esteem. This is why it's especially important to make your models look good and have natural hand poses. At the same time, you don't want to lose their natural beauty. Just enhance it and show them how beautiful they appear to others.
That's why editing a photo is so important: it allows others to see the reality around us, as our own two eyes see it, and not through the imperfections of an unedited camera shot. Luminar Neo can help you with that no matter what you choose - holding a hand pose or any other option. This powerful AI editor has a quick and easy interface that will make your subjects look stunning. If you aren't ready to buy but would like to see the results, there's a 30-day free trial to help you make up your mind.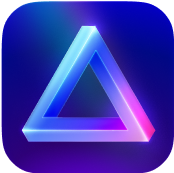 Advanced yet easy-to-use photo editor
view plans