Want to be on top of the game with the latest trends? Here are some tips for you.
Embrace the change
Artificial intelligence is on the rise, and a lot of creatives, including photographers, are worried their efforts could be replaced by computers. At Skylum, we believe that AI is here to automate the boring tasks and simplify your routine, leaving you more time to do what you love most — create. Check out how you can use ChatGPT to innovatively practice your favorite hobby and save loads of time in the process.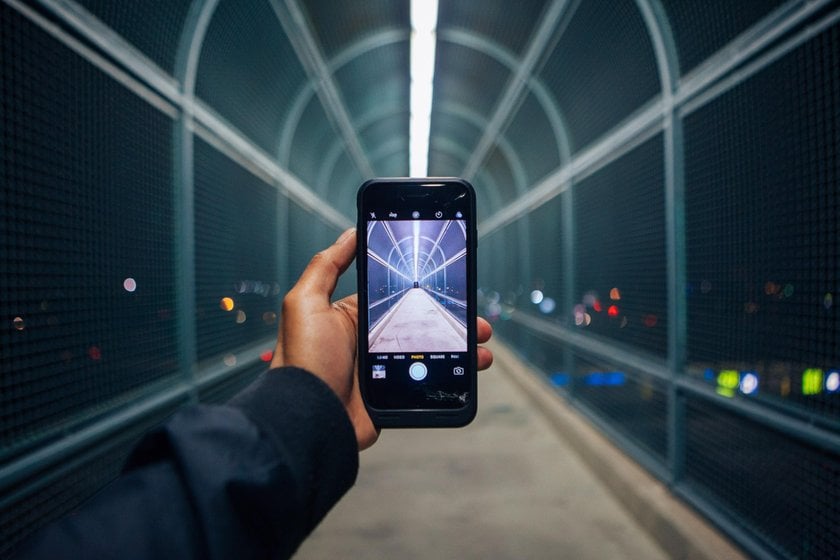 ChatGPT — your personal assistant
What is ChatGPT? For one, it's the talk of the town! Actually, it's a chatbot technology created by OpenAI, an American artificial intelligence research association. The main purpose of this chatbot platform is to simplify and automate communication. Understandably, it has taken the internet by storm, as it can answer questions and carry out requests in text form based on information from the internet. Unlike a search engine, ChatGPT can give you follow-up answers, gather and systematize information, and provide you with clear answers that you can immediately act on. For example, it can generate speeches, songs, marketing copy, news articles, and essays. Sounds like your time-saving personal assistant, doesn't it?
Let's see what tasks you can give to this assistant to get the maximum benefits.
Brainstorm ideas
Behind any quality photograph are hours of planning. A successful photoshoot requires a careful plan. A photographer needs to research the location, color schemes, light and weather conditions, props, and poses for the model as well as a general concept for the photoshoot. You can ask ChatGPT for ideas of specific locations, and it will do the research for you, saving you hours of work.
Some questions you can ask your virtual photography assistant include:
What are some industrial-style buildings that are suitable for a nighttime photo session in Toronto?

I plan to photograph a male model in a blue suit. What other colors would complement the photograph?

What are some ideas for Valentine's Day photoshoots for couples?
Deepen technical knowledge
Just as you would ask an assistant, you can ask ChatGPT to suggest specific technical knowledge that would be time-consuming to find on your own, such as how to use different angles, framing, focal lengths, and types of lighting in a photo. It can even give you technical suggestions on composition and lighting based on the context of the photo. Have a question about focus stacking, double exposure, or backlighting? ChatGPT can give you an answer.
For example, you can test ChatGPT with these questions:
How can I create an interesting composition with a mirror?

When is the best time to photograph the Statue of Liberty?

What settings are best for capturing landscapes at twilight?
Gear recommendations
There are so many types of cameras on the market that it's hard to decide which one to buy next. The technical characteristics are similar, and you end up watching long reviews while still being unsure if a camera will fit your purpose. Not to mention lenses, tripods, and other gear. ChatGPT can provide valuable information about cameras, lenses, lighting, and other equipment that might be suitable for your needs, budget, and style.
Unlike Google, ChatGPT's AI assistance can help you with specific questions:
Which camera is best to capture bird photography with my budget of $10,000?

What is a high-quality tripod that can fit in my medium-sized bag?

What are some good fish-eye lenses for beginners?
Content planning
Do you have a photography blog or an active social media account on photography? Then you will probably have a time when you run out of content ideas. ChatGPT can be useful for photographers who want to plan engaging content and keep their blogs active. All you need to do is ask for suggestions of topics, keywords, and hashtags, or even what types of images your audience will respond to.
You can try asking the ChatGPT tool these questions:
What photography technique is most successful in the fashion field right now?

What is the ideal timing for posting photos on Instagram?

What kinds of hashtags are most searched by landscape photographers?

Save time on writing
Sometimes when you're ready to publish a photo, your brain goes blank. If you're not interested in also being a writer, you can automate your writing process and save valuable time. Generate captions, comments, descriptions, and even entire articles that can accompany your work. Remember: engaging stories that describe your journey as a photographer or how you created a photo can be just as important as the imagery itself.
ChatGPT can come to the rescue if you have requests like these:
What image captioning will work best with my photo of the northern lights?

Write an inspiring story about this photo of my hometown.

Describe a sunset ocean photo with heartwarming words.
Develop your business
If you're in it for the long run and own or are thinking of establishing a photography business, ChatGPT can be your starting point. From ideas on how to run your business effectively to marketing assistance, pricing advice, tips on how to attract a client, or general pointers on customer service, you can rely on ChatGPT.
For example:
What are some marketing ideas for a New Year's promo?

Help me create a logo concept for my photography business.

Write some emails that I could use to reply to new customers.
ChatGPT may come in handy in almost all aspects of your photography hobby, offering you an enhanced workflow, improved productivity, and marketing tips. Don't be afraid to embrace change and take advantage of innovative technologies to simplify your life. AI can help greatly, and a brilliant example of that is the smart editor Luminar Neo. Concentrate on doing what you love most — creating stunning photography.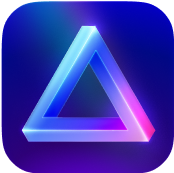 Advanced yet easy-to-use photo editor
view plans