Photographer Justin Lim shares his photography tricks and tips for shooting beautiful portraits.
If you think capturing images of people is easy, think again. There are tricks and a certain finesse to creating compelling portraits, and it definitely takes more than just simply pointing and shooting.
However, that also doesn't mean that portrait photography is impossible for a casual or beginner shooter to practice and master. In fact, shooting portraits, especially when using natural lighting, is actually not that hard. That is, if you know what you're doing.
We caught up with Justin Lim, a Hong Kong-based wedding and lifestyle photographer who recently launched his Cinematic Bespoke Luminar presets, to ask him to share his tips and tricks for taking better portraits.
Focus on the eyes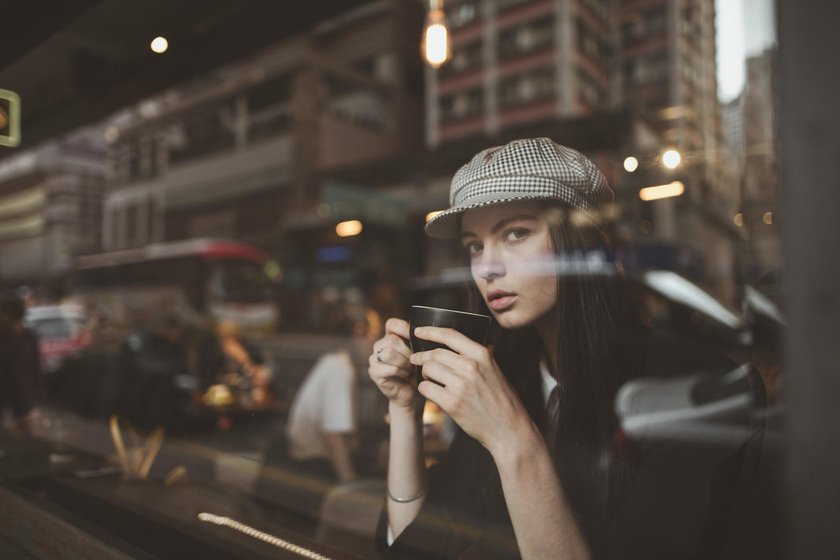 If in doubt, always start with the eyes as the point of focus. They are a good window into a subject's soul.
Eyes are a great way to instantly draw your audience to your subject. Many mirrorless cameras and DSLRs these days come with their very own Eye Tracking and AutoFocus, so they automatically focus on your subjects' eyes for you. If yours doesn't, try switching to manual focus and adjusting the focus yourself.
Shoot wide open with a large aperture lens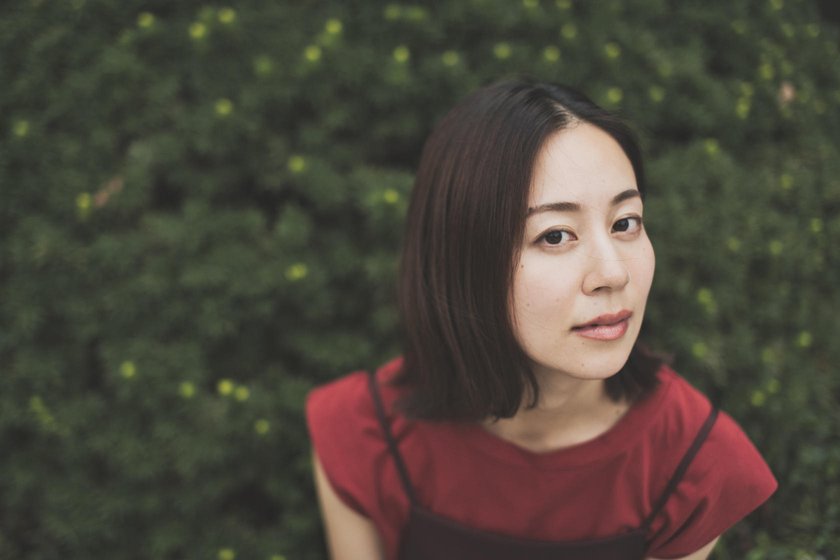 Experiment creatively with depth of field to evoke emotions, especially in urban nights scenes where bokeh can lend a certain cinematic quality to portraits.
Do do so, set your camera's aperture to F/2 or F/2.8, even F/1.4 if possible. It will keep your subject in sharp focus while rendering everything out of focus, resulting in dreamier images. And with a great lens, will also help you yield beautiful bokeh.
READ MORE: What is Camera Aperture in Photography and What Does it Do?
Be aware of backgrounds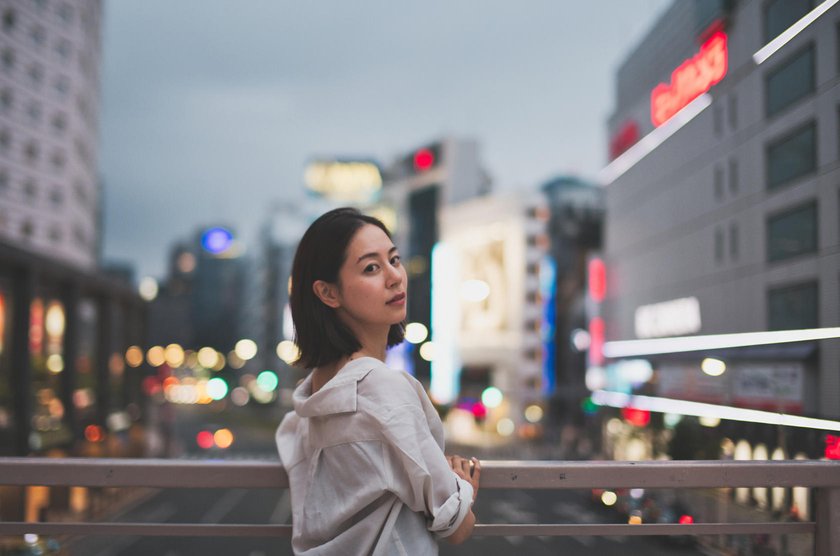 Certain backgrounds can distract or enhance a subject depending on circumstances. Watch out for elements that can ruin an otherwise good shot such as a lamp post or tree in the distance that might look like an antenna sticking out your model's head!
Using a wider aperture also helps "get rid" of certain undesirable elements in the background by putting them out of focus.
Work with RAW
Though at first intimidating, working with RAW will allow you to be more playful with exposure and be more experimental as the files will allow you more latitude in your editing suite.
So forget shooting in JPEG. Set your camera to shoot in RAW. You'll have an easier time during post processing.
Know your subject
Some portrait subjects who aren't professional models will take a while to cozy up to the idea of being in front of the camera. Be respectful, and understand that everyone's comfort level of posing is different. Consider suggesting a few "stock poses" to allow a subject to warm up, and get a feel for your camera. Be encouraging rather than bossy in such situations.
Be patient. Allow your subjects to feel comfortable first before pointing an intimidating lens at them. While doing so, also get to know them to find out their their mannerisms—how they sit, how they stand, how they drink their coffee, then utilize those to your advantage to yield more natural-looking shots.
Invest in lenses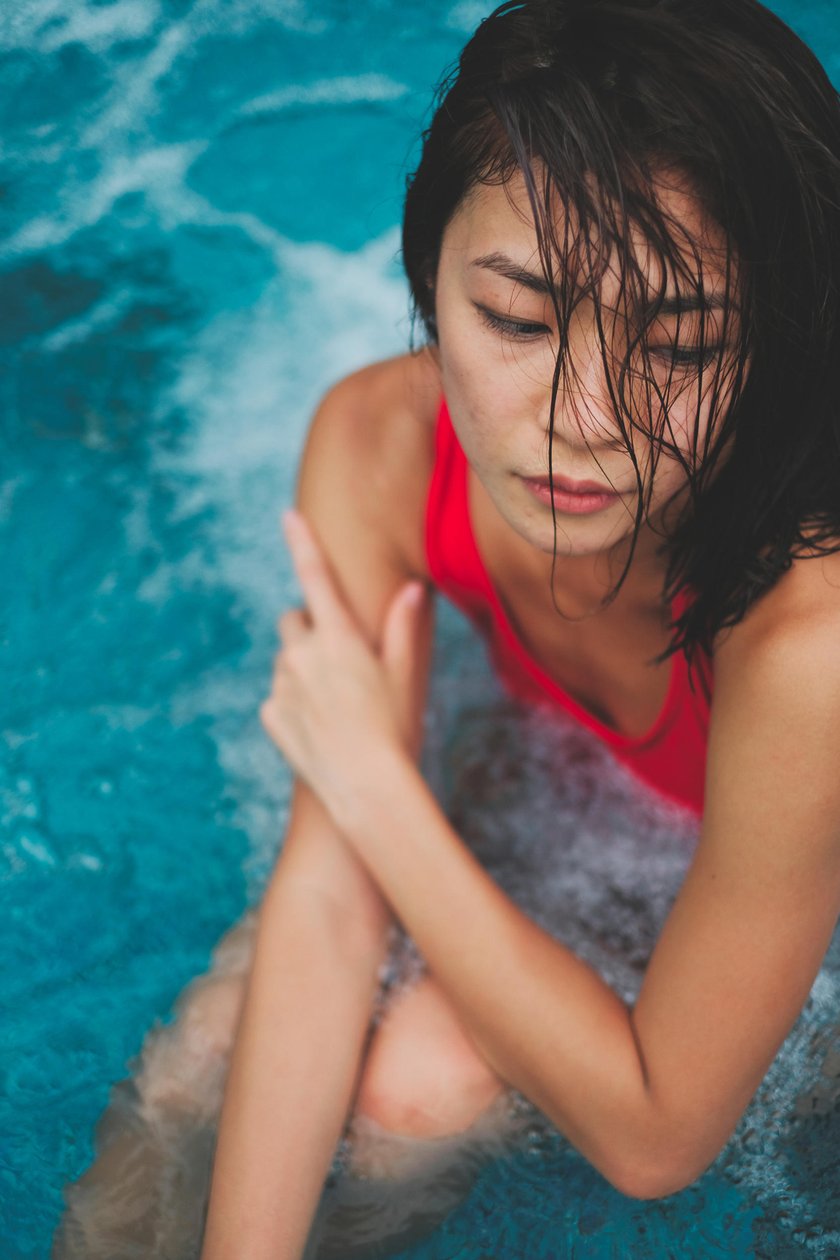 As you become more confident, consider lenses such as a prime lens at the 85mm range and beyond. These lenses allow for less distortion to creep into your portrait

.
Every top camera manufacturer has their line of lenses ideal for portrait photography, from primes to zooms, so do your research and perhaps test out a few to find the lens that matches your style and fits your needs. Before investing, consider opting for the more expensive models, which are typically better quality and have less issues that could ruin an otherwise good image.
Presets
Having a good set of presets is always a good base from which to work.
Presets save you precious time as your workflow will be streamlined. It also ensures that your portfolio has a consistent look, and keeps with your "wider vision" for your portfolio. For an indie meets urban look on your portraits, download Justin Lim's Cinematic Bespoke presets for Luminar.
READ MORE: 7 Essential Luminar Filters for Perfect Portraits
Selective editing/cropping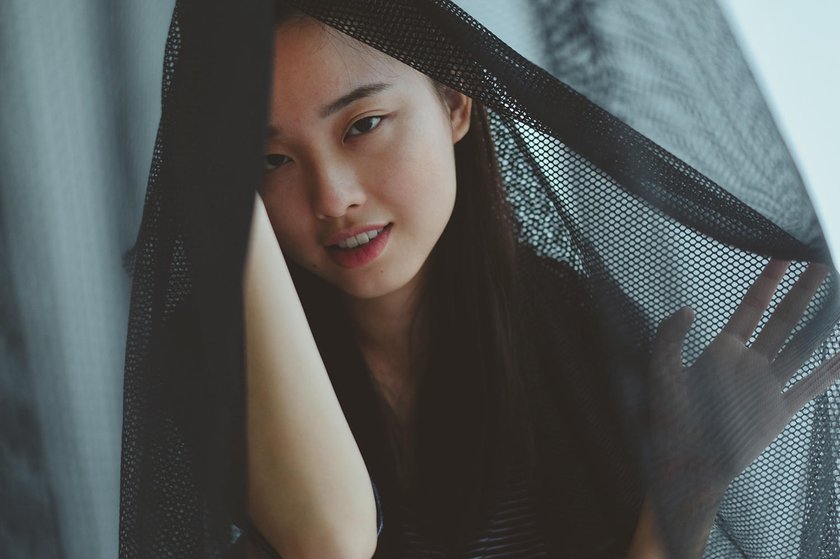 Add contrast and emotion to your photos by selectively editing parts rather than applying brushes across entire frames.
A subtle brush can bring out the rays of the sun behind a backlit subject. A tighter, cinematic crop such as a 16:9 can create film-type looks to frame your subject with drama.
Stay organized
In a shoot with many potential "winning shots", flag and reflag potential images that are under consideration.
Staying on top of things in this way provides a better platform from which to compare and contrast subtle variations in RAW images.
Be bold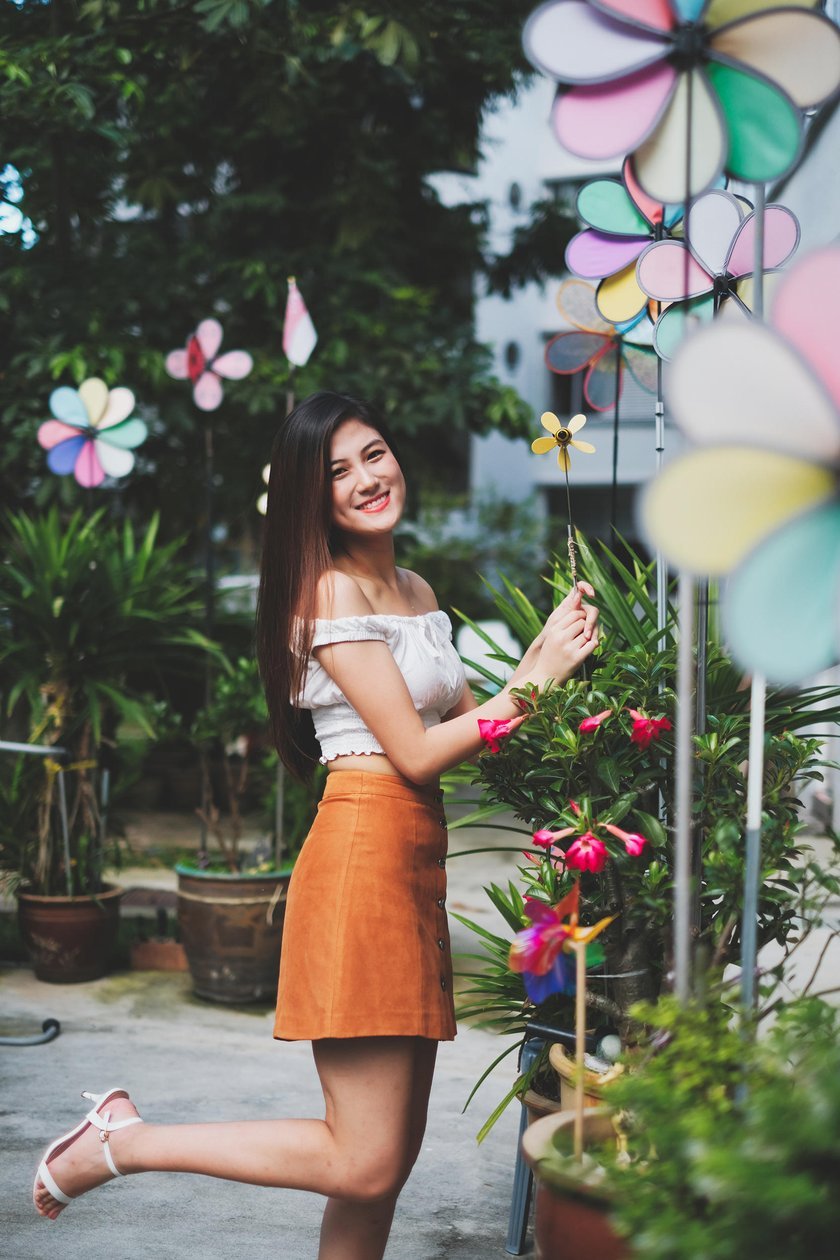 Photo editing is a chance to take risks and create beautiful photos, even in situations where the original photo might even be lacking.
Experiment with vibrant colors, and try black and white as well. Additionally, playing with vintage colors can sometimes make otherwise ordinary photos come alive with the seasons.
Justin Lim is wedding, lifestyle and portrait photographer based in Hong Kong. His photography and prints have been exhibited in Asia, Europe and Australia, as well as published in various art periodicals and seen on the BBC and The Guardian.
We recently collaborated with him for the latest Signature presets for Luminar. Check out his Cinematic Bespoke Luminar presets, now available for download in the marketplace.
Follow Justin Lim on Instagram.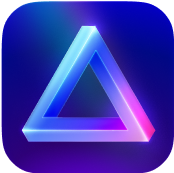 Advanced yet easy-to-use photo editor
view plans