Everyone knows how Instagram is popular now - but it all depends on the quality of photos here.
Whether you use Instagram for work, play, or a little bit o' both, mastering the art of a killer Instagram photo can transform your feed from a hodgepodge of mixed-quality photos into a place people regularly turn to for creative inspiration.
So, what are the magical tricks of the trade and how do you master 'em? It's actually easier than you might think.
Make light your friend
Many photographers agree that natural light (meaning light from the outdoors) is the best and, well, most natural light. Artificial lighting tends to cast a yellow tint over images while natural light works to showcase an item in its truest form.
That said, for indoor shooting, try to avoid using your camera's flash and instead stand close to a window, turning off any nearby artificial lighting that might taint the image.
Outdoor shooting is a great setting for most photos thanks to its abundant natural light, but it's actually the cloudy days rather than the sunny ones that are likely to yield the best results.
Pay mind to composition
Instagram is all about telling a visual story, and composition is essentially your photo's storyteller, so it's super important. What takes up the most space, what's in focus, and how subjects in the image are arranged are the compositional factors you need to play with in order to tell the story you're after.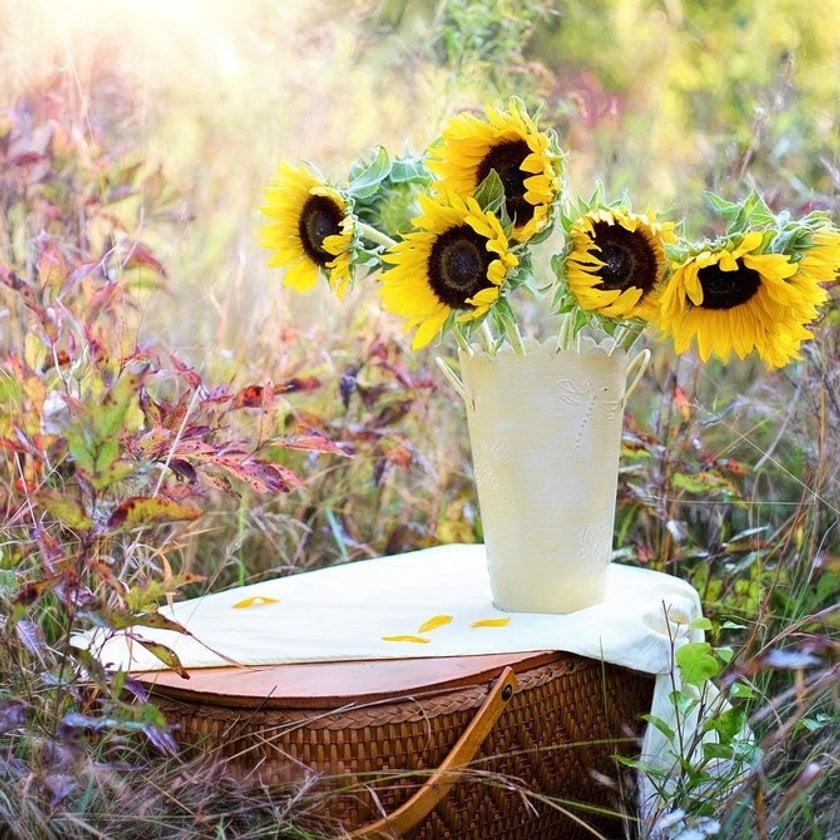 And while there are no hard and fast rules for how a photo should be composed—much of it depends on your style and preferences—there are some helpful guidelines you can turn to if you're feeling unsure.
Diagonal Plane - Place the subjects in your image on a diagonal plane so that your photo appears visually balanced both horizontally and vertically.
Leading Lines - Identify any lines you have in your photo—"lines" can be anything from a rope to the horizon—and arrange the photo so that they're leading toward your subject and drawing emphasis to it.
Color Palette - A great trick to keep your feed cohesive and to start developing a signature style, is to stick with either a warm, cool, or neutral color palette. Neutral tends to work best for fashion and lifestyle photos; warm is great for evoking nostalgia; and cool is awesome at showcasing the great outdoors.
Compose Your Feed - Just as you compose each individual photo to showcase your subjects, you should compose your feed to showcase your photos. Pay mind to how many close-ups and distance shots you have, as well as individuals and locales, and balance your images so that there's an easy, logical flow among them.
Now that you've taken some great photos, the time has come to share them. Who knows, you could be Instagram's next superstar.
With so many Instagram users, you may be wondering how to break through all the noise and get noticed. Never fear, we have some tips to help get you started.
Discover Your Theme
You may not be a professional photographer, but now's the time to start thinking like one. Consider the theme of your photos and concentrate on posting work that fits your theme. Start by looking at your work. What do you like to photograph? Do you take photos of landscapes or are you a street photographer? Do you shoot graphic images? Do you favor strong colors or do you like black and white shots?
Having a consistent theme is a way to develop a strong brand. A theme doesn't have to be a type of photography. A strong personal vision can become your theme. Think of your Instagram feed as if it were a book or a gallery show. Do your photos all fit together cohesively? If not, edit out the images that don't fit.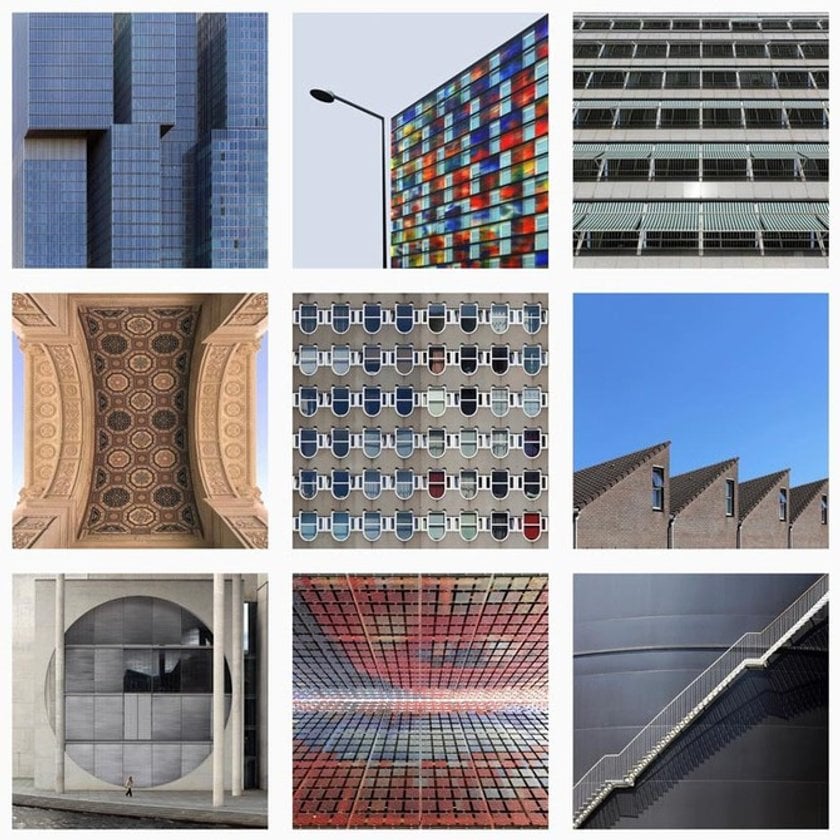 Use Hashtags Wisely
Hashtags can be a great way to get more people to look at your photos. But if you use them incorrectly, they'll have little effect.
When you use a hashtag, your photo is added to a group of other photos that share a theme or some other attribute. Other Instagram users can search hashtags to explore photos by those who share the same photography interests. For example, anyone looking for landscape photos can easily view photos tagged with #landscape.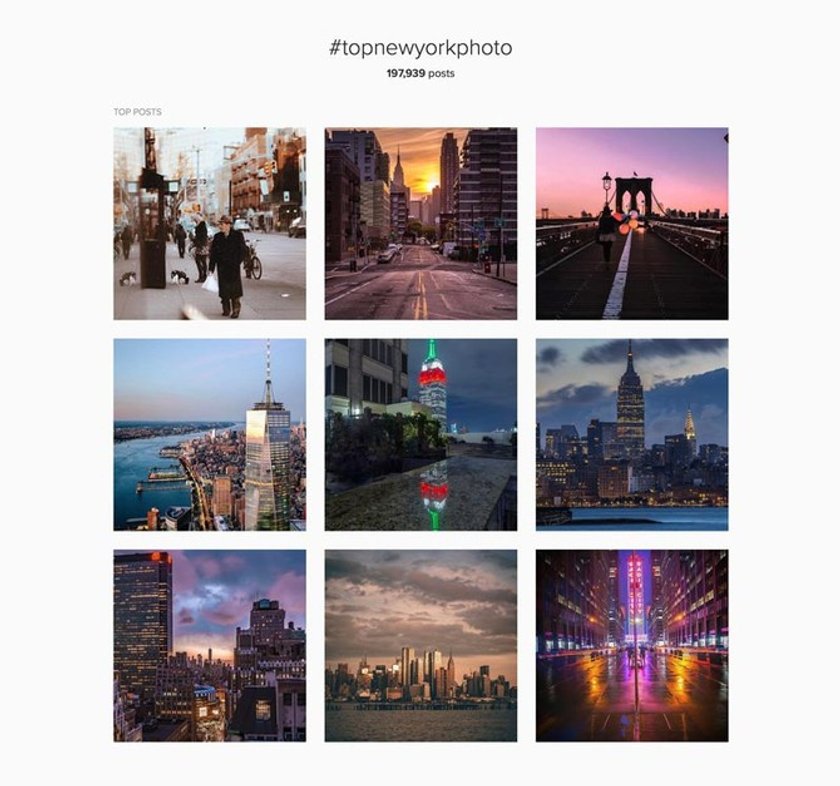 Let's take a quick look at the best way to use hashtags on Instagram.
Use popular hashtags that relate to your photo but avoid the most popular hashtags. Try to stick to hashtags with 250,000 posts or less. Your photo goes to the top of the page of images tagged with whichever hashtags you use. If you tag your image with a very popular hashtag, your photo will only be visible on the first page for a few seconds. Avoid using generic hashtags that are used by many people, such as #instagood, #like4like, or #photooftheday. These won't help you increase the size of your audience.
Don't use too many hashtags. You can use a maximum of 30 hashtags, but we think it's best if you keep it short to prevent your post from looking spammy. On the other hand, some people believe you should use as many hashtags as possible. In the end, the choice is up to you.
Keep It Professional
When we say to keep it professional, we aren't assuming you're making a living from photography. But if you want to have a strong Instagram account, avoid mixing your best images with photos of your lunch. Unless you're a food photographer, no one cares about what you ate.
If you must post photos of the tacos you had for dinner, your baby pics, or your friends hanging out, consider getting two Instagram accounts: one for your serious photography and one for you and your friends.
You can add some photos of yourself if you'd like, but make sure they're great images and not run-of-the-mill selfies.
Five to Follow
Here's a short list of a few Instagram photographers we like:
Matthew Christopher (@abondoned_america): Matthew is the photographer behind the Abandoned America books. If you love abandoned places, check him out.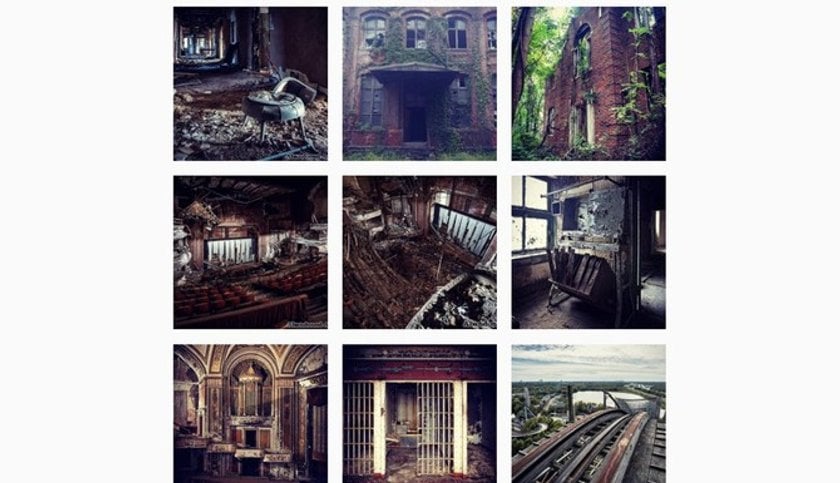 Kevin Russ (@kevinruss): Kevin shoots amazing photos of the American West.
Jane Samuels (@janesamuels): We like this UK-based photographer's work for her beautiful and haunting landscapes.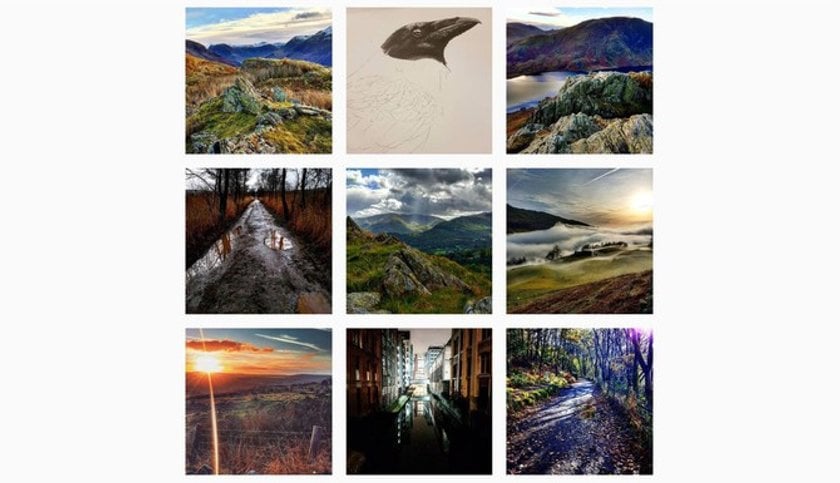 Brandon Stanton(@humansofny): Brandon photographs New York, one human at a time. Each photo has an accompanying story.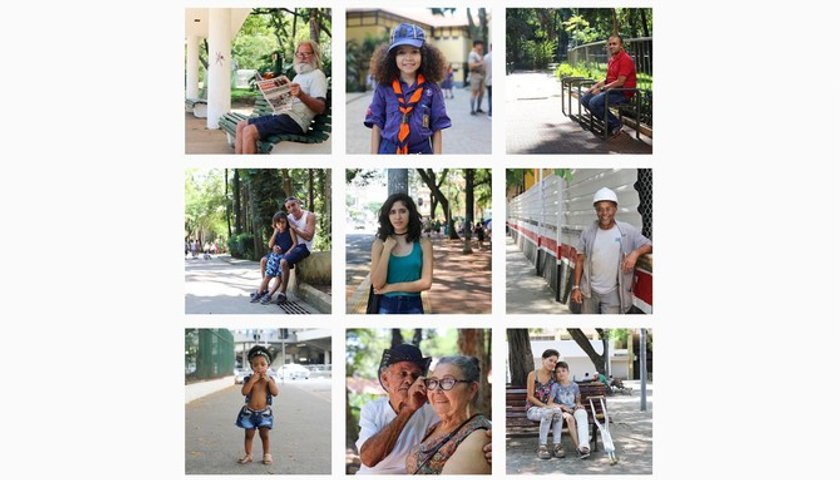 Ami Vitali (@amivitale): Ami is a photojournalist for National Geographic.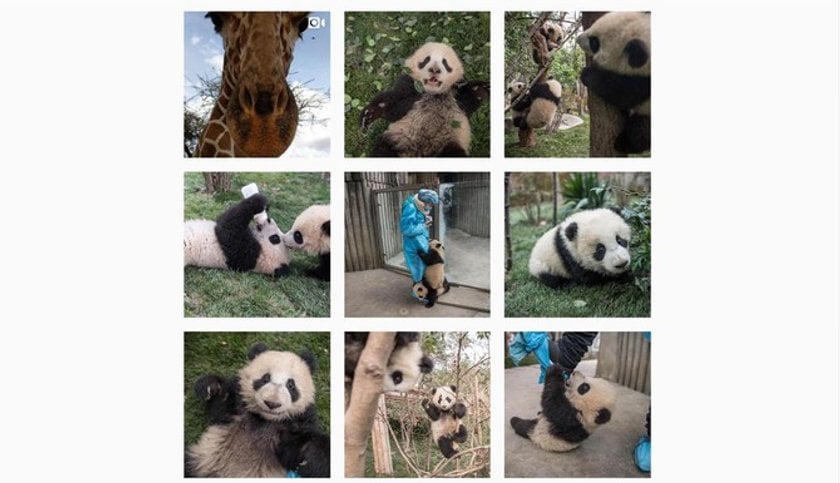 Going even further with your Instagram feed
Once you're "in the groove" with your Instagram feed, how do you step up your game even further? The answer is to take a little more care to process and stylize your image before posting to the world. It doesn't take much time, and apps like Luminar and Uplet make it very easy to enhance any photo and post to Instagram from your Mac.

Luminar Neo is a full-featured photo editor with over 70 one-click presets, each of which can easily be tweaked to give you just the look you want. Go for a truly natural feel, convert to black & white, brush away any flaws or stylize to your heart's content. When you have something you love, simply export it. Then use Uplet to upload directly to your account. Your images are guaranteed to stand out from the crowd!
For Instagrammers, who use Luminar Neo, Jason Odell has created a new Insta Inspiration preset pack which you can find on the Skylum web-site.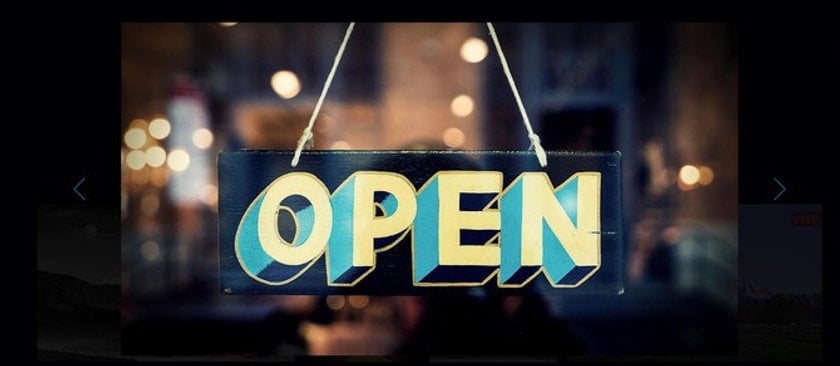 And keep this in mind...
When everything is said and done, everyone will approach a shot—and what they think makes it compelling - a little differently. And it's these very differences that make the medium so compelling.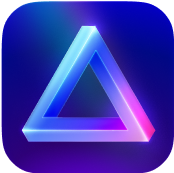 Advanced yet easy-to-use photo editor
view plans