In the age of digital photography, photo editing tools assume a crucial role in the daily lives of photographers. This article aims to acquaint photography enthusiasts with two renowned names in the image editing domain: Adobe Photoshop (commonly known as Photoshop) and Inpixio Photo Studio (referred to as Inpixio).
We will systematically compare Photoshop and Inpixio, considering various factors deemed essential when selecting the optimal editing tool for your photographic journey. Our evaluation will encompass aspects such as editing capabilities, user-friendliness, and other critical considerations to guide you in exploring the world of photo editing.
Additionally, the article notes that limiting yourself to the creative abilities of only one photo editing tool is unnecessary. For example, if you get used to the Adobe Photoshop workflow, numerous plugins enrich your image editing experience. One is AI-based photo editing software called Luminar Neo, which is about to revolutionize your creative experience.
So, let's start by comparing the advantages and disadvantages of each tool and choose the best for your goals.
Adobe Photoshop: Brief Observation
For those who identify themselves as experienced photographers, particularly if photography is their profession, the name Adobe Photoshop is undoubtedly a familiar and integral part of their toolkit. What distinguishes this software from the rest is its unmatched versatility. It transcends the realm of basic cropping and color correction; instead, it serves as a gateway to unlocking the true potential of your photographic creations.
Adobe Photoshop empowers users with a rich array of tools, including layers, masks, and blending modes, providing intricate control over every facet of an image. Its retouching capabilities can seamlessly erase imperfections, while content-aware fill effortlessly removes unwanted elements from your shots. Within Photoshop lies the formidable power to manipulate light and shadows, enhance intricate details, and even transform entire backgrounds. This software places the ability to shape and refine images into the hands of those who wield it.
It boasts one of its most prominent accolades as being the undisputed industry standard in photo editing. This esteemed software is indispensable for professional photographers, graphic designers, and artists, serving as an essential tool in their creative pursuits. When the topic of image editing arises, Adobe Photoshop invariably takes center stage, establishing itself as the primary reference point. Its widespread adoption and prevalence within the creative industry testify to its unwavering reliability and unparalleled capabilities.
Adobe Photoshop's capabilities extend well beyond its native tools, as it is complemented by a vast ecosystem of plugins that enhance and enrich the realm of photo editing. One notable example is Luminar Neo — an AI-powered photo editing tool with advanced features, presets, templates, and tools that can be helpful in different genres of photography — from wildlife to real estate, from landscapes to macro, from portraits to products.
A 7-day Free Trial of Luminar Neo with No Obligation
Get it now!
Even this titan of the photo editing world has its drawbacks. Photoshop's extensive feature set can overwhelm newcomers, leading to a steep learning curve. Moreover, its subscription-based pricing model may only be affordable for some, making the users seek cheaper alternatives. One Photoshop comparison is Inpixio Photo Studio, which we will observe in the section below.
Shedding Light On Inpixio Photo Studio
Inpixio offers a gentle learning curve. Navigating its menus and tools feels natural, making it an excellent choice for those who might find Photoshop too complicated. This affordable software offers a budget-friendly one-time purchase rather than a subscription mode. You can expect features like cropping, color correction, and basic retouching. These functionalities cater to everyday editing needs and allow for impressive results.
While it excels in providing a user-friendly experience, it may cater to something other than the needs of professional photographers or those with highly specialized editing requirements. While suitable for everyday editing, its feature set may need to be revised compared to the extensive capabilities of more advanced photo editors. Compatibility with certain file formats and editing techniques is limited as well.
Inpixio vs Photoshop: Comparison Head-to-Head
Interface And Learning Curve
Inpixio Photo Studio takes great pride in its intuitive and user-friendly interface. This photo editing software has been thoughtfully crafted with beginners and photography enthusiasts in mind, delivering a seamless and simplified editing experience. The inherent simplicity of Inpixio ensures that it remains readily accessible to individuals new to the world of photo editing or those who prefer a straightforward and uncomplicated approach.
On the other hand, the extensive toolkit and vast array of features of Adobe Photoshop can be overwhelming, especially for newcomers. It requires a steeper learning curve, but unparalleled control and creative potential come with that complexity. If you are not afraid to invest time in learning the ropes, the capabilities of Adobe Photoshop are nearly limitless.
Budget-Friendliness
Inpixio Photo Studio adopts a one-time purchase pricing model, making it a cost-effective choice for photographers on a budget. The absence of subscription fees can be particularly attractive for hobbyists and enthusiasts looking to improve their photography without recurring expenses.
Contrastingly, Adobe Photoshop operates on a subscription-based model, which includes periodic payments. While this provides access to the latest updates and cloud-based features, it might be less budget-friendly in the long run. However, Adobe offers various subscription plans to cater to different user needs.
Compatibility And Advanced Editing
Inpixio Photo Studio handles common editing tasks effectively, including cropping, color correction, and basic retouching. This tool is widely known as an excellent choice for everyday photo enhancements. However, if your photography ventures into more advanced territories, such as intricate compositing, advanced retouching, or specialized effects, the feature set of Adobe Photoshop is unparalleled. This photo editing software's support for various file formats and advanced techniques sets it apart as the go-to tool for professional photographers and graphic designers.
Workflow Integration
Inpixio Photo Studio and Adobe Photoshop are versatile tools that integrate seamlessly into various photography workflows. However, if you have already invested in the Adobe Creative Cloud ecosystem, using Photoshop alongside other Adobe applications like Lightroom and Adobe Stock and plugins like Luminar Neo can provide a cohesive and efficient editing experience.
Choose The Best For You
If you are a hobbyist or a newbie, if you edit pictures casually occasionally, you need to look at some cheap and beginner-friendly tool like Inpixio. However, investing in advanced photo editing software like Adobe Photoshop is obligatory if you are a seasoned photographer or have plans to become one.
The word "investing" here refers not only to money (but the financial factor should be regarded, as Adobe Photoshop can hardly be called affordable for users with a low budget) but to the time and effort you will require to master the editing features of the advanced tools.
Before making your final decision, take advantage of trial versions or demos offered by Inpixio and Photoshop. This hands-on experience will allow you to explore the interface of each software, its features, and compatibility with your editing style. Demo versions and free trials are the best way to determine which tool feels most comfortable and intuitive.
Bottom Line
Inpixio Photo Studio is an attractive starting point for individuals who prioritize ease of use, accessibility, and a user-friendly editing experience. Its intuitive interface and cost-effective pricing make it a top-notch option for beginners and photography enthusiasts looking to improve their photography skills without encountering daunting complexity.
Conversely, Photoshop is the stalwart titan, offering an expansive toolkit with limitless potential. Its comprehensive array of features, from layers and advanced retouching to meticulous compositing, provides a platform for professionals, graphic designers, and imaginative creators to break free from constraints and elevate their images to new heights of photographic artistry.
Moreover, this software accommodates a variety of plugins that serve to enrich the editing experience. For instance, you can seamlessly integrate an AI-powered photo editing tool like Luminar Neo into your Adobe Photoshop workflow, opening up even more possibilities for enhancing and refining your images.
As you make your decision, take into account your budget, experience level, and long-term aspirations. Consider trial versions and demos to feel the software in action, ensuring it aligns with your editing style.
With the power of choice, embark on your photo editing journey, enhance your skills, and watch your photography dreams come to life. Photography is your canvas; your editing software is your brush. Paint your story with every click and edit. Happy editing!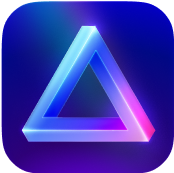 Advanced yet easy-to-use photo editor
view plans