Whenever I ask photographers about their post-processing workflow, the signals that I get back revolve around a few basic concepts.
Photographers usually use only a fraction of their post-processing software's features but they still like a full-featured product.
The photo is what matters.
Photographers spend more time looking at, rating, and cataloging their images than they do editing them.
Looking at some of the currently available solutions, it's clear to me and the team at Skylum, that we need to start over.
When photographers learn that Skylum is introducing new versions of the award-winning, photo editing software Luminar, they usually start spewing a laundry list of "must-haves" for the next version.
This is understandable. These photographers are just reacting to current products.
But what if there's a better solution?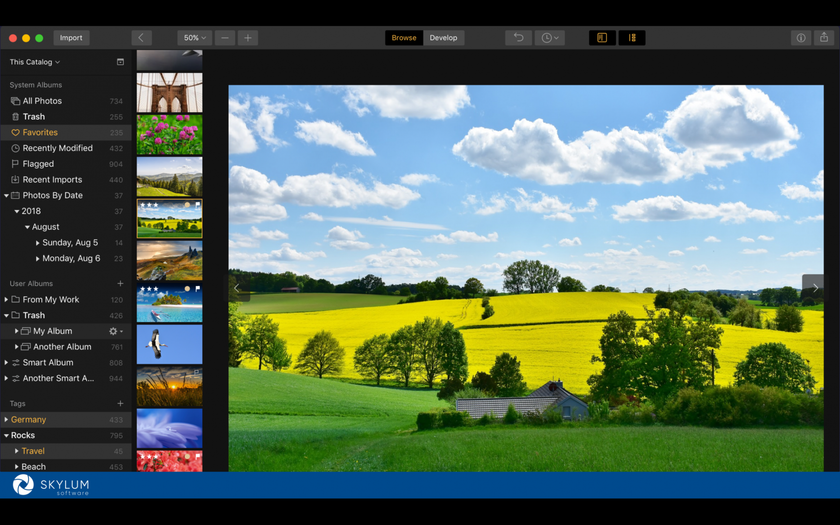 * The image is a prototype
In the past, I have used Aperture, Lightroom, and Photoshop as significant parts of my own personal photography workflow. And I know how those programs work.
But I switched to Luminar more than a year and a half ago because for me, it works better, faster and easier, and it focuses on the tasks I need to get done, not the tools. More importantly, it helps me make great photographs, differently.
It doesn't matter if Skylum's next version has this tool or that tool because the company is aiming to reinvent the way photographers do things.
Think about it, your current workflow is probably your current workflow because it's comfortable. You do the things you want to do and that's good enough.
If photographers will simply zero out their thinking on post-processing, and open their minds to doing it a different way, they'll have all sorts of new opportunities.
As Skylum works on building the world's fastest Digital Asset Manager (DAM) for Luminar, the company is not merely copying the actions of other software makers. Skylum is not trying to replicate the tools or even the approach used by companies like Adobe. Instead, Skylum is rethinking everything to create something new.
Your photos are your reason for using a post-processing program. Content is king. If you think about it, you DO spend more time looking at, rating, cataloging, your images than you do editing them.
If that's the case, then we need to rethink the interface. It needs to get out of the way. It needs to be less cluttered. You want to see your photo (front-and-center), and the only other things on your screen should be the things that solve specific problems. There's no need for lots of features you won't or don't use. The team at Skylum knows that and is building future versions of Luminar with that in mind.
Skylum plans to build our DAM so that we can keep simple things simple. We're focusing our research and engineering efforts on a few key things. We want our software to be fast. Our goal is to be the fastest. Period. We also want to make sure that with Luminar, it will be fast, fun and easy to browse, rate, edit, share, and enjoy your pictures. That's it.
Have you ever seen an Apple TV remote? It has three buttons on it. Compare that to the old-fashioned, TV remote with 60 or more buttons. That's the kind of direction we want to take at Skylum. Simple should remain simple. That alone brings speed, and plenty of it.
More than 70% of the time, the typical user of a DAM will spend time browsing and looking at, rating, promoting, and rejecting images. That's compared to the 30% of the time they spend editing images. The interface matters. And nobody seems to talk about that.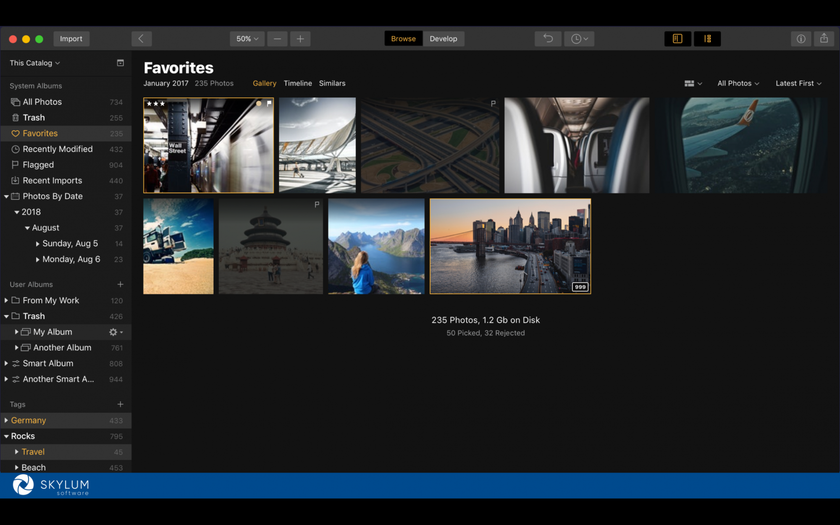 * The image is a prototype
A new direction
Once Luminar's Digital Asset Manager (DAM) ships, things will change. People will get used to seeing their photos front and center and a combination of presets, custom workspaces, and other tools will dramatically speed up workflows.
Skylum thinks it's possible to bring the hundreds of millions of digital camera owners who have never bought photo software to our solution because it is simple, easy, fast, affordable, and fun. It will still satisfy the needs of most aspirational and working professional photographers. Thanks to our unique user interface, it is possible to do both and Skylum will soon prove that.
We see Skylum software at the center of a larger ecosystem, and all of it will be dedicated to changing the way photographers interact with their software and their photos.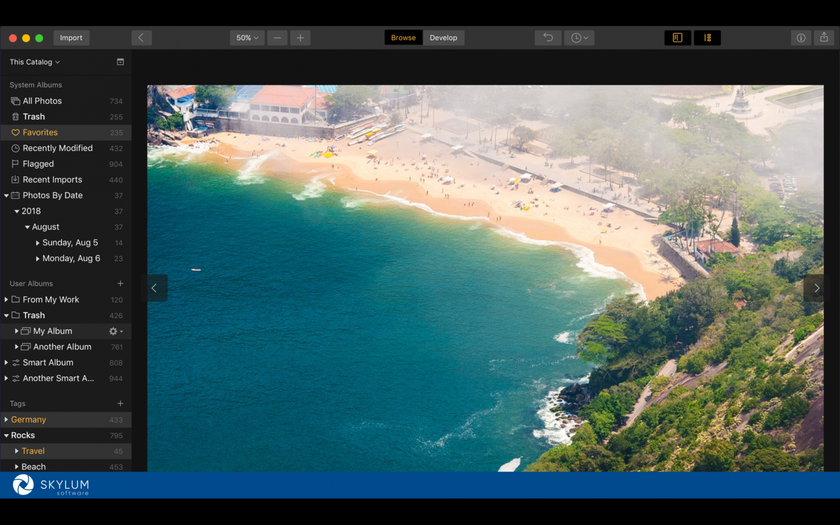 *The image is a prototype
Where do we stand?
Skylum plans to offer the new DAM free to anyone who owns a current version of Luminar. Within a few weeks, the company will announce its final sale of the current version. There will be a well-known, well-publicized, time limit set for this sale and at the end of the sale, the retail price of the product will go up. Everyone who buys (or currently owns) the current version of Luminar before that date, will get the new DAM free of charge. After that date, the price will rise and will still be very affordable.
The new DAM is still under development, and the company wants to make sure it is rock solid before it comes out of BETA. We're in the home stretch. As soon as possible, the shipping date will be announced. For now, make sure you own the current version of Luminar to put yourself in the queue to receive the new DAM free of charge.
At Skylum, our co-founder and CTO Dima Sytnik has a very clear vision for the company. His goal is to help photographers learn to create great photography, differently. If we are receptive to new ideas, new approaches, and new directions, we can find a better photographic future. I can't wait to show you the new product. You're going to love it.
Thanks for your support.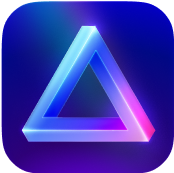 Advanced yet easy-to-use photo editor
view plans