A big family photoshoot is always a challenging task for a photographer. You need to coordinate a lot of things, make time for everything, gather everyone, and think through the concept. To make sure the reunion photo session leaves a good impression, check out our extended family picture ideas.
Who hasn't looked at their grandmother's old photos, gazed with interest at their parent's wedding pictures, or wondered how funny their older siblings were when they were kids? And it will be interesting to look at yourself years later, exploring the story of your family.
Most large family photographs are done for home albums. But now there is an equally important reason to invite a professional photographer: to get material for social networks. Posting candid photos to account is no longer just a tribute to fashion, but part of today's ethics and culture. And of course, everyone wants to see beautiful and colorful pictures in their profile. But in any case, the main thing is to bring joy to the participants of a big family portrait.
With tips and suggestions for creating good common group photography, this article will help both professional photographers and their models get the most out of family photo sessions.
Setting Up a Big Family Photography Session
There are many features involved in preparing and finding the best group family picture ideas. From choosing a location to getting properly dressed, there is a lot to do before you press the shutter button. So let's make some preparations.
1. Schedule and Location
Choosing the right location for your family is essential. As a photographer, you need to find a place that is perfect for bringing creative large family photo ideas. Over the years, you will need to create backdrops for images in a variety of places, from landscaped to deserted. Each location will only be suitable for photography at certain times of the year.
It's also worth finding out if your clients have a special place in mind. Every family has its own story and favorite places. What is the best option for bringing large family group photo ideas? The farm, their new home, and a park they love. Offering to shoot at a favorite location will make the image more meaningful.
A large number of relatives can be difficult to gather, so be sure to agree on a schedule. Make sure that everyone who will be in the photo session has a day off and is willing to come to the designated location at the specified time.
2. Photographer's Equipment
In terms of equipment for large group family photo ideas, the photographer should have a set of lenses that cover the most important focal lengths:
35mm for large group shots and environments.

85mm for interesting bokeh effects.

50mm for tighter shots, such as portraits.
If you prefer faster response and versatility, use a single lens. The 24-70mm range should serve a variety of purposes.
It is not recommended to use a tripod when shooting large family photos outdoors. Consider the inconvenience of carrying a large amount of equipment during such a shooting session. If you still want to use a tripod, use it for more organized group shots where you need to pay attention to every detail.
3. Get to Know the Family Better
Of course, this is advice for the photographer. Take the time to find out if this family has any special interests. Are they cycling fans? Are they music fans? How old are the kids? After this little survey, large family photoshoot ideas will come quickly.
It's always worth finding out trivia like that before you shoot. It's so easy to create a unique image that's meaningful to them. Keep the dialog open from the beginning to the end of the shoot. This will help make it even more special.
4. Choose the Right Outfit
Be sure to choose the best outfit for everyone in the family. For some people, this may seem like a minor point, especially if you don't pay much attention to fashion and trends. However, outfits can make or break an image. The choice of clothing plays a big role and affects overall harmony. So, what are the best large family photo outfit ideas? Let's find out:
It's perfect to choose two colors for the whole family. For example, you stop at blue and brown. Then all the models should have jeans, pants or dresses of blue color, and brown shoes. Maybe the opposite – boots and shoes of dark blue color and clothes of khaki tones. These options can be combined. You can also add one color.

It's necessary to choose a comfortable outfit. Most people choose the most uncomfortable clothes for family pictures and end up taking them off anyway. Make sure everyone is looking confident in the frame and feels comfortable. Also, the clothes should fit the location of the shoot.
To realize the best large family pictures ideas, you need to avoid bright colors, drawings, and logos. The reason is simple – it distracts the viewer's attention from the faces. Also, consider the background when choosing colors and styles of clothing.
5. Using Props and Accessories
Accessories and props are the very things that harmonize tones and frame faces. Hats, scarves, boots, necklaces, and headbands are the details that separate a great shot from a good one. Attention to detail is important. For props, choose things that fit the location perfectly. For example, for a picnic, you can use a plaid or checkered tablecloth, fruit, rolls, candy, and chess, and decorate the table with flowers and toys.
Fun and Creative Big Family Photoshoot Ideas & Poses
Of course, the success of the photo session depends directly on the idea behind it and the competent execution of all plans. Much depends on the location, the chosen season, and the time of day you take the photo. Here are some fun and creative family group picture ideas. Photographers and future models alike should take note of these options.
1. Nature-Inspired Photos
There are beautiful pieces of nature near you. Gardens, fields, rivers, and lakes - with the right angle, they can look fabulous in a photo.
For example, your models sit under a big tree in the summer. Don't forget the neat plaids and baskets of fruit. When you create nature-inspired big family photo ideas, keep in mind that people need to dress simply: girls in airy dresses, men in light pants, and t-shirts. Take full advantage of a beautiful natural setting.
2. Use Unpredictability
Use mystery and unpredictability to create emotion. It's important to let the viewer use their imagination to figure out the end of the piece. You don't have to shoot everyone's face to create a beautiful family photo. Leave some space for the story.
3. Creating Levels and Keeping Connections
Family posing is not so easy, especially when you want to show strong relationships. Ask everyone in the family to sit down. Place the kids in front, on the arms or ankles of the parents. You need to take the time to seat all people for large family portraits and choose a pose for everyone. Look at it from different angles and decide what works best. There are many interesting ways to arrange people and make a perfect grouping.
For example, tall family members can block shorter people, but here is an easy and obvious solution. If the group is large and everyone does not fit in the frame, then the people in the back should be higher. When you bring extended family photo ideas, each family member must be close to the others, preferably holding hands.
4. Active Games
A healthy blush on the cheeks, a sparkling look, joy, energy, and health – all can be easily remembered if you go to a photo shoot with active games. Choose what you like best: badminton, soccer, baseball, and more. If you are a photographer and want to try this idea, just focus on your family and catch their sincere emotions.
5. With Animals
Don't hesitate to take a pet on a family photo shoot, because the composition will be incomplete! You can arrange a bike ride, a picnic, or active games on the beach – just think of a special role for animals.
Very often family photo sessions are held at horse farms. It's not necessary to ride, you can just take pictures nearby and then have a picnic.
6. With Balloons
This is a great option for warm weather. You can use balloons of the same color or different colors for your photo shoot. Ideally, you should combine several shades so that they harmonize with the surroundings and, of course, with the family's clothing.
It would be great to have helium-filled balloons, so you can take some photos while jumping (the illusion of flying is created). The more balloons, the brighter the composition.
7. Let the Posers Go Crazy
Want some unusual large family portrait ideas? Goofing around and having fun makes everything more enjoyable and relaxing. No one said family portraits had to be traditional.
Anything from tickling to dressing up as pirates to dancing in daddy's shoes to a real food fight. The important thing is that it fits their style and character. Encourage the children to do something naughty but safe. For example, scare their parents, wrestle, climb a fence, and so on. Clutter makes for really fun photos. It's always possible to tidy up!
8. Focus on the Details
Take one or two pictures that focus on a subject, but do not allow you to see the whole picture. For example, photograph moments such as holding hands, children's feet together, eyes with hair in the wind, siblings telling each other secrets, and daddy's hand on the child's hair. You will find many details that set the mood for the whole picture. Also, don't forget to take advantage of natural light.
9. Family Camping
Camping with a large family is always fun and exciting! Of course, you'll need a tent, backpacks, and a campfire (don't forget to keep it safe). Secret forest trails, streams, picturesque clearings – you'll see a lot on a hike!
Of course, this is not an easy option, you need to prepare carefully and load a lot of equipment. However, the resulting footage is worth it.
Large Family Photo Editing in Luminar Neo
How do you make good photos even better? With a photo editor, of course! Luminar Neo is powered by AI and designed to simplify the editing process, making it easier and faster for creative people. Don't want to spend all day at the computer editing photos, but still need to get great results for that big family photo shoot? Then Luminar Neo is for you!
In addition to the built-in AI features, this software also offers a wide range of basic retouching and editing tools. This gives users the ability to use a combination of powerful AI adjustments, manual adjustments, and presets to change the overall look of the image. What's more, Luminar Neo analyzes the photo and suggests many options that work best for the given image. So, this editor greatly simplifies a process that can take hours with other photo editing tools.
Conclusion
Most people think of a big family photo shoot as a complicated task that requires a lot of preparation. And on the one hand, this is true. But preparation is always necessary for other types of photography as well. If you approach it responsibly and plan everything, neither the photographer nor the models need to worry.
For a large family, a photo shoot is a way to have fun and make life a little more interesting, and the photographer can get new experiences and great shots for the portfolio.
FAQ about Big Family Picture Ideas
You may have some questions about ideas and posing for a large family photo shoot. We are happy to answer the most common ones!
How Do You Coordinate Clothing?
The photographer should emphasize this point when discussing the shoot with the client. Decide ahead of time, and be sure to ask the family if they can perfectly match the chosen color scheme. Models can bring several variations of their outfits so they can change some details if necessary. Be sure to consider the environment in which the shoot will take place.
What Are the Best Outdoor Locations?
Beautiful, colorful photos can be taken in the warm season near a river or field, in a park, or even on a farm. It can be a picnic or a photo walk in a summer or fall park. In winter you can also take pictures outside in the park, but the time will be limited, especially if you work with children and grandparents.
How Do You Edit and Retouch Photos to Make Them Look Their Best?
If we're talking about editing shots from a big family photo shoot, you should focus on natural beauty. Limit yourself to retouching that brings out the best sides and sincere emotions of the models. It is also important to emphasize all the advantages of the location. You can use various presets and filters for color correction.
How to Make Indoor Photos Look More Relaxed and Natural?
The family will expect you to guide them throughout the session. For many, this is an unusual situation that can make them uncomfortable. They forget to be natural. If you are relaxed and having fun, chances are they will be too!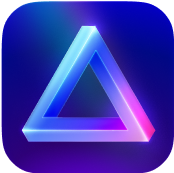 Advanced yet easy-to-use photo editor
view plans