Here comes the latest update to Luminar: version 4.3. We've poured a lot of effort into Luminar 4.3 to make it the most enjoyable version to date. Among other improvements, you can now swiftly search through the Library, enjoy faster performance, and share your photo art on 500px for the whole world to admire.
Our priority is making photo editing enjoyable and fast, so we're continuing to focus on speed and performance in Luminar. In fact, in the Luminar 4.3 update you'll find amazing performance improvements as well as a lot of surprises. For example, the convenient new Search tool helps you quickly find the photos you need, while 500px integration lets you share your amazing art!
"Performance and stability are our top priorities for Luminar" says Dima Sytnik, Co-founder and CPO of Skylum."We will continue to work hard to provide the most enjoyable and convenient software for photo artists worldwide."
Thank you very much for constantly providing valuable feedback that helps us move forward. We hope Luminar 4.3 will be just what you need to create amazing photography faster and better.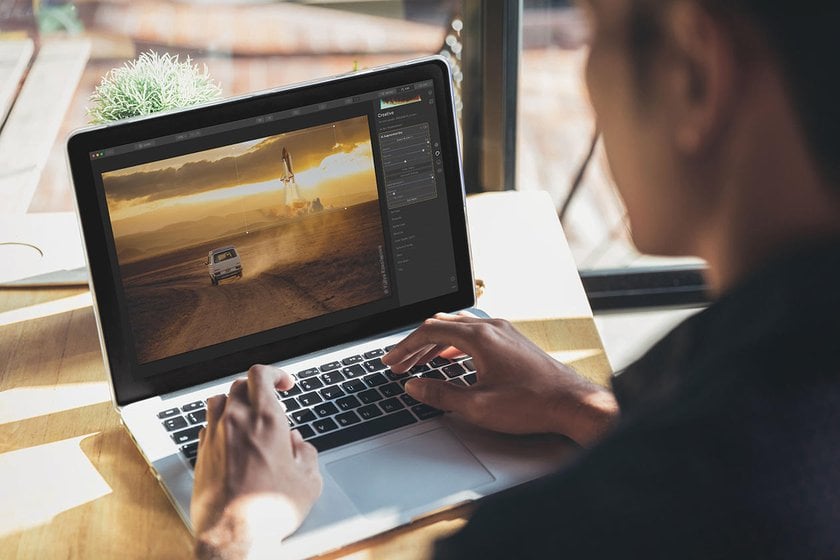 What's new?

New Search tool
Simply and comfortably find photos in Luminar with the new Search tool. Located in the top menu bar in the Gallery view, Luminar's Search tool allows you to find images in the Library without hassle and accelerates your editing workflow. With Search, you can quickly and easily find images by name, folder, date, or extension for straightforward Library management. The Search tool lets you start editing faster and makes for an efficient start to a satisfying editing journey.
Share your insights on how you search through your photo library. We'll make sure to use your feedback to improve the Search tool in the future!
Submit your feedback here.
Significant performance improvements under the hood
To give you a better and more enjoyable editing experience, our team has accelerated Luminar inside and out. As a result, you can now enjoy faster opening of Raw images. This acceleration will be more noticeable on less powerful computers. On more powerful hardware you can expect Raw files to open up to three times faster, while on less powerful computers they can open up to eight times faster. The opening speed also depends on the computer's workload, but the improvements are clearly noticeable: editing sliders light up faster, and switching between photographs in Edit mode is snappier.
Also, tools now use up to two times less memory. We've also optimized some effects in terms of memory use and removed unnecessary calculations, leading to a smoother and faster workflow and allowing you to work with more effects with considerably less lag. As a result of decreased memory use, sliders are more responsive and there's less lag when using multiple tools.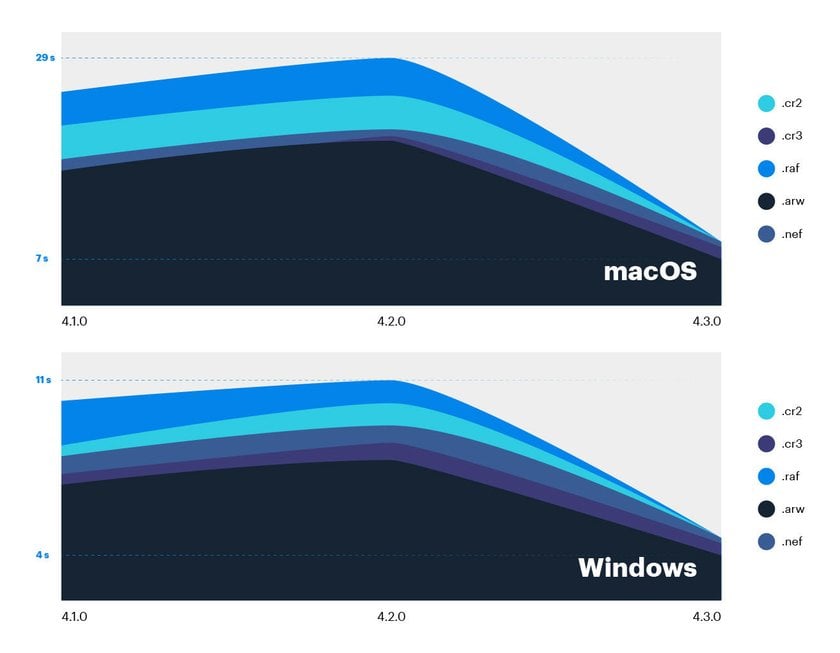 Raw files opening speed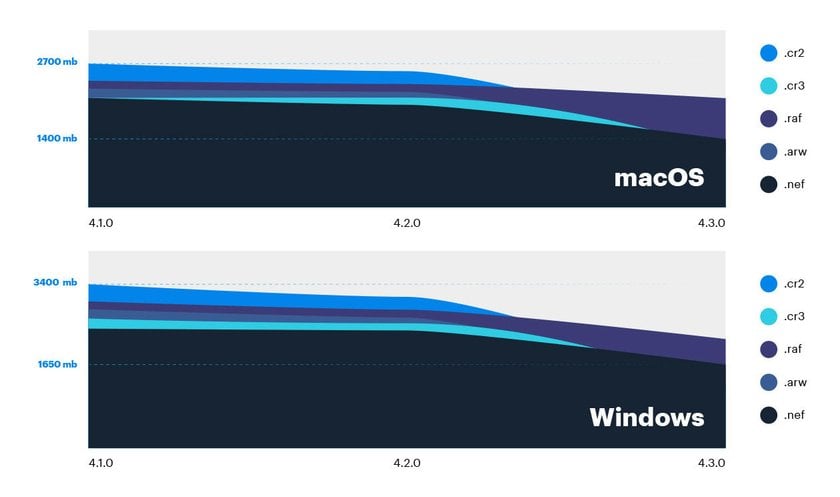 Performance speed
500px sharing
With the global 500px online photo sharing platform, you can let the whole world see your amazing photos. In the Export menu there's now an option to share photos directly to 500px. Currently, you can share one photo at a time. When uploading, you can conveniently add a title, description, keywords, and location, select a privacy level (Public or Private), choose a category, and mark NSFW content. For Mac users, EXIF data is sent automatically, while Windows users are offered a checkbox to decide whether they want to upload EXIF data.
Sharing your creations is faster and more convenient than ever! Don't forget to tag your masterpieces with #madewithluminar and get well-deserved likes for your efforts!
AI Augmented Sky improvements
We know how much you love our AI Augmented Sky technology. To let all Luminar artists boost their creativity even more, we've upgraded and added to the functionality of this tool. For those artists who want to deliver a cosmic feel to their photographs, there's a new Space Shuttle 1 object. Also, you can now easily flip and position sky objects. There's nothing that can keep you from turning your fantasies into reality!

Other improvements in Luminar 4.3
Your convenience matters a great deal to us. That's why we've added some functionality that will simplify your work with Luminar.
Better Looks experience. Helping photographers achieve their desired effects faster is one of our main goals. Instant Looks previews right on the canvas (when hovering the mouse over a Look) let you browse and choose Looks faster and easier. You can now focus on the main image instead of small previews at the bottom. Deciding which Look to apply to bring out the best in a photo has never been easier.

Custom skies. In the AI Sky Replacement and AI Augmented Sky tools you can now comfortably access folders with your personal locally stored skies. You can copy and paste multiple skies or sky objects from a folder in just a few clicks for convenient editing.

Note: You can always get new skies and sky objects from the Luminar Marketplace.

Camera support. We've extended our list of supported cameras. Now Luminar supports the Canon EOS-1D X Mark III (uncompressed only), Fujifilm X100V, Fujifilm X-T200, Fujifilm X-T4, Leica SL2, Nikon Coolpix P950, Nikon D780, Nikon Z50, Olympus E-M1 Mark III, Olympus E-PL10, Panasonic DC-S1H, and Sony A9 II.

Optimized Crop workflow and fast access. Cropping is an essential step in photo editing, and in this update we've improved the Crop tool workflow. Crop & Rotate is now located in the right panel underneath Lens & Geometry and looks the same as other tools. To apply a crop, just close the tool or switch to another tool or tab. We've also sped up access to crop mode to let Luminar photographers seamlessly frame their images.

New masking brush workflow. The masking tool is now extremely easy to use: masked areas are visible mid-process thanks to a transparent red mask. Enjoy viewing the instant effect of the tool for pleasant and fast editing.
Reset Adjustments button. You can now quickly return to the unedited state of a photograph using the new Reset Adjustments button located in the top panel above the Looks.

Improved localization. We've added and improved translations for all supported languages. Luminar speaks your language even better now!

Better Magic Mouse workflow for Mac users. Now the Magic Mouse, Magic Trackpads, and touchpads are even more comfortable in Luminar. The swipe function works only in Library mode. Use the left and right arrows on the touchpad when in Edit mode.

Local Brush history for Windows users. We've added a local history for the Brush tool in Windows. This means you can undo one brush stroke at a time and not all of your work. Now, using the Brush is more convenient and pleasant.
As you can see, the 4.3 update is focused on making it comfortable for you to use Luminar. Don't hesitate to let us know how you're finding these improvements on the Skylum community Facebook page!
What else? Our Luminar 4.3 welcome screen will change too. Let's take a look at what it'll be!
And our Creative Challenge winner is...
In March, we announced the Luminar Featured Artist contest, a creative challenge open to all Luminar artists who wanted their work featured on the welcome screen of Luminar 4.3. Photographers worldwide submitted hundreds of amazing photos created with AI Augmented Sky. We were amazed by their imagination and appreciated each masterpiece that was sent our way!
It was so hard to choose a winner, but now we're presenting you the photograph for the Luminar 4.3 welcome screen by photographer Darius Witt. Isn't it absolutely stunning? Darius won his first camera in 2015 and has been mastering the art of photography and improving his skills ever since. Now 26 years old, Darius works as a mechatronics technician and is pursuing photography as a hobby. His passion has led him on adventures around Europe, visiting the Swiss Alps, the fjords of Norway, and the Isle of Skye in Scotland (where he took the winning picture!). Darius specializes in landscapes, astrophotography, portraits, and weddings. You can check out his Instagram and enjoy his other work. Congratulations, Darius!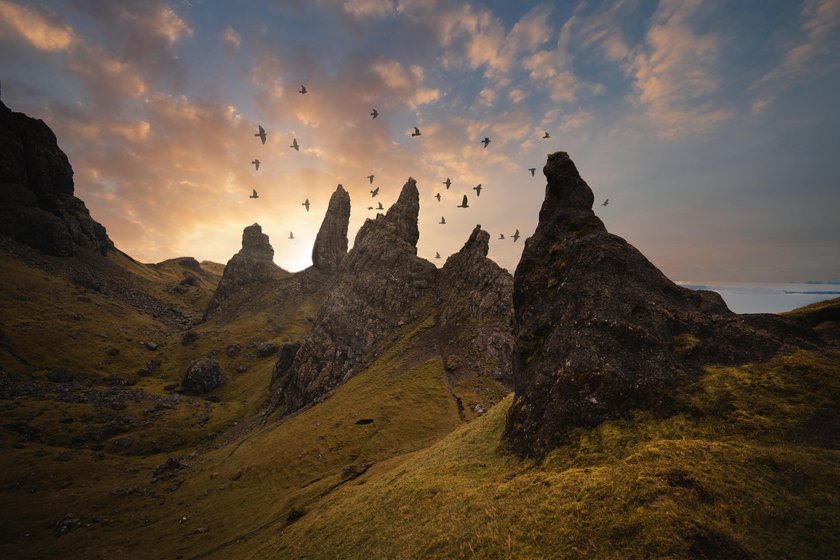 The runner-up is Zisimos Zizos, a Greek-born Australian photographer specializing in landscapes, portraits, real estate, and aerial photography. You can check out his website, Facebook page, and Instagram and enjoy his other work. Congratulations!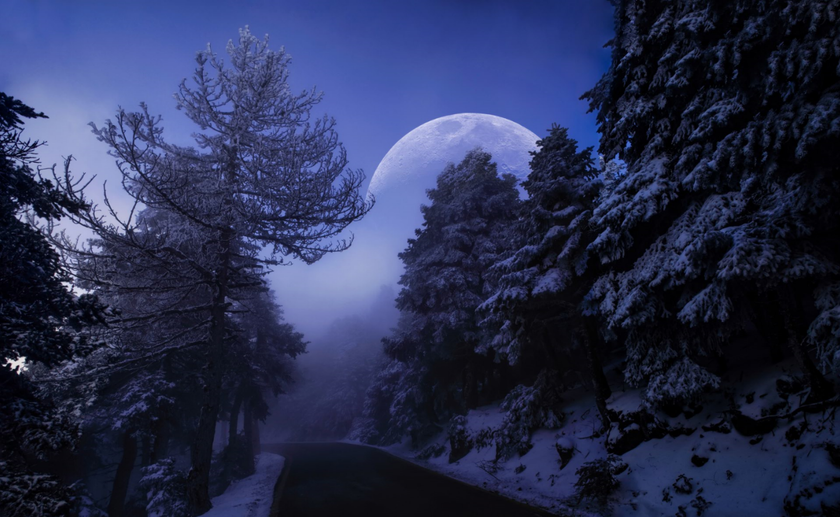 To top it all off, we also caught some bugs!
We're constantly working to make Luminar better, and the 4.3 release addresses multiple performance issues. We're very grateful to those Luminar artists who worked with our support team to identify issues and help us resolve them!
All users will notice the following improvements:
Correct detection of face and skin after cropping
Fixed background partly visible bug on JPG textures in AI Augmented Sky
Correct Tint/Temperature value application when choosing a grey color with the Eyedropper
Fixed an issue with auto distortion corrections not being applied to an image
Lens Distortion now works correctly on the base layer after applying a Look to an adjustment layer
Improved automatic scaling in Lens Distortion
Windows bug fixes:
EXIF data available on export when the user's name contains diacritical marks or special symbols
Resolved issues with Luminar 4 activation
Fixed crash when using Layer Transform on a copy of a Stamped Layer
Subfolders are no longer duplicated in the Library after moving them beyond the root folder in Explorer and returning them
When exporting in PSD, files are now saved with the profile chosen during export and not with the MelissaRGB profile
Mac bug fixes:
Fixed crash after users edit images for a random period of time with catalogs migrated from 4.1.0 to 4.2.0, mostly on Catalina
Improved speed while scrolling the gallery
Fixed crash when opening a photo in Luminar as a Photoshop plugin
Fixed auto exit from the drawing mode when using Luminar 4 as a Photos extension
How to update?
Luminar 4.3 is a free update for current Luminar 4 users. On Mac, click in the top menu bar in the Luminar 4 app and choose Luminar 4 > Check for updates. On Windows, in the top menu bar choose Help > Check for updates.
If you're running Luminar as a plugin with Photoshop, Lightroom Classic, or Photoshop Elements, we recommend you also rerun the plugin installer.
If you have any questions, you can refer to our expanded user manual with a handy search feature.
We're extremely excited to present this free Luminar 4.3 update to make your photo editing experience in Luminar faster, more convenient, and more enjoyable. We've worked very hard to fix bugs, improve the software, and bring you handy features like the Search tool and 500px sharing. Enjoy creating masterpieces in Luminar and sharing them for the whole world to appreciate!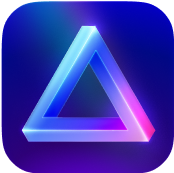 Advanced yet easy-to-use photo editor
view plans