Learn how Pro Scott Bourne quickly edits his vintage "Americana" images using the powerful new tools of Luminar.
I love vintage stuff, especially vintage goods that can be considered classic examples of "Americana." The way I see it, photography is a way to preserve precious memories of America's past. If you live anywhere in the United States you probably have easy access to yard sales, museums, ghost towns, junkyards and any number of places where people have collected "stuff" from the past.
Vintage is hot. If it's old - it must be good! That is a popular idea that, right or wrong, is driving interest in Americana photographs.
One of my favorite vintage subjects is old vehicles. And one of my favorite places to shoot old trucks is right here in Washington state where I live. It's called Dave's Old Truck Rescue located in Sprague, WA.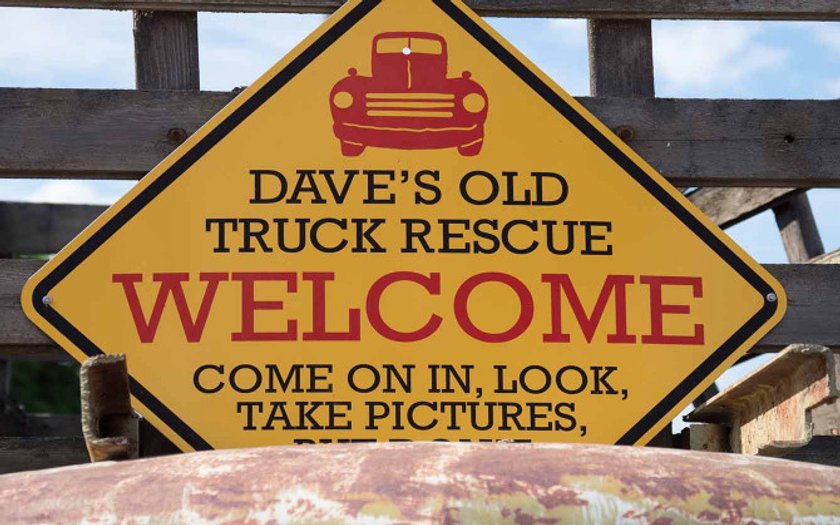 I came upon this place years ago when leading a Palouse landscape workshop. The location isn't on any map. You need to just go to Sprague and ask the locals how to get to Dave's Old Truck Rescue.
I got some great shots and Luminar is the perfect post-processing tool for such images. The colors of the rust, and the old paper texture feel of everything from signs to hood ornaments can be easily and quickly converted into art pieces using any one of Luminar's 41 filters.
When working with subjects that are gritty or that have a lot of texture, you can start with the Clarity filter. That is a super simple correction that did the trick in just a few seconds.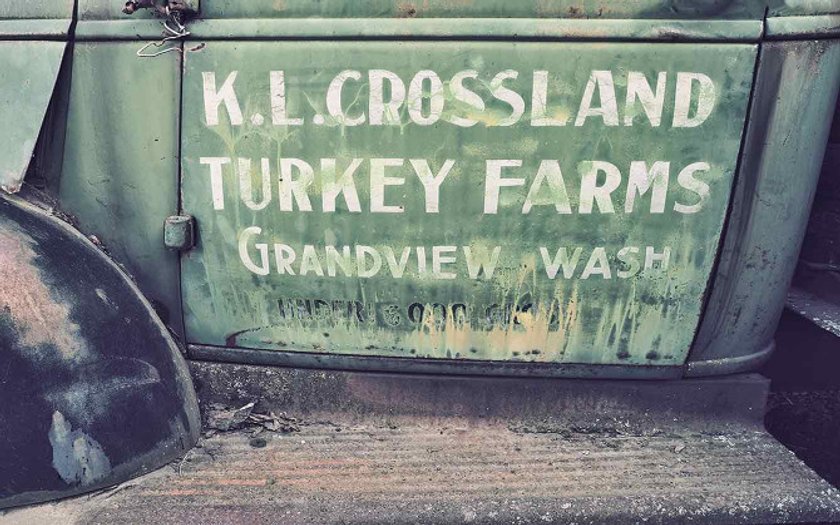 I really love the old International trucks (Made by International Harvester in the 1940s) because they have so much character. They are a great vintage subject. I saw this truck in direct sunlight a few years ago and I know that the colors really pop. I love the way the blue paint is pulling away.
Here I employed a whole cornucopia of filters to rebuild the image I saw in my mind's eye. I added Clarity but also thought the Foliage Enhancer would help. Saturation seemed an obvious choice for this picture as did the powerful Details Enhancer.
Most of the time Details Enhancer combined with Clarity in Luminar is so effective that I don't need a Sharpening filter, but in this case, I wanted total clarity and I think you'll agree that the finished result sings.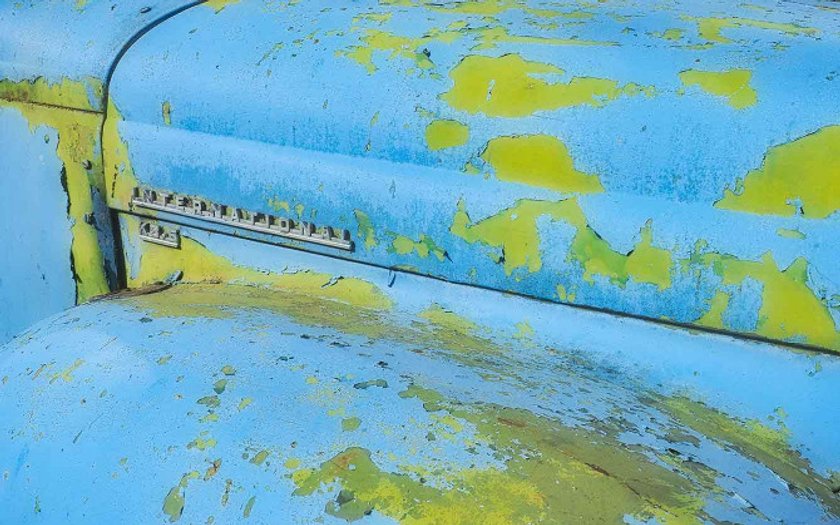 Next up, I found this old General Motors work truck and fell in love with the rust and the old-fashioned nameplate. Fortunately, there was a blue sky with some silky clouds and a wide-angle shot drew attention where I wanted it, directly to the >nameplate>.
Because anything vintage looks good in black & white, I used Luminar's super-simple, but super-powerful, monochrome image tools to make this an even more memorable shot.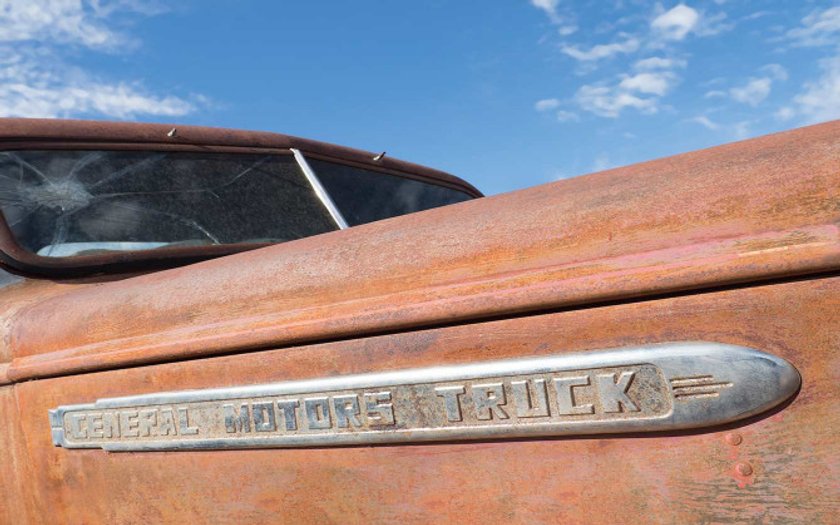 I made corrections in Luminar that would give me the look of the high-contrast film.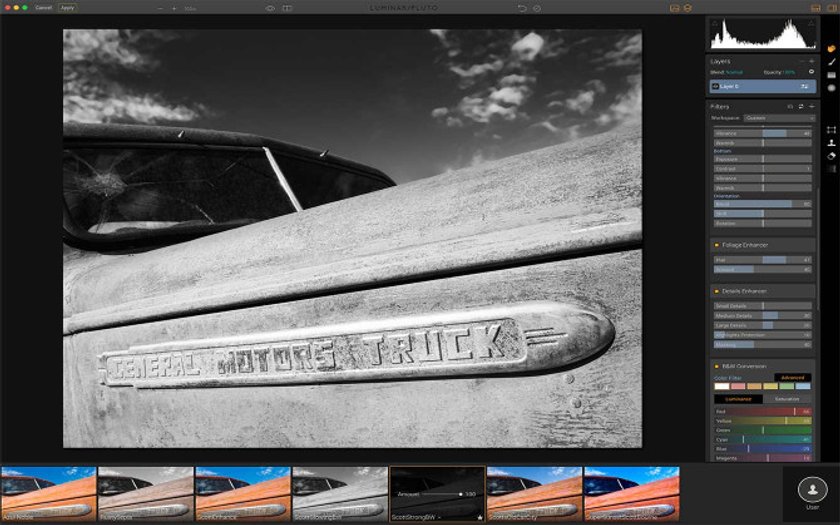 I took advantage of the following filters:
Remove Color Cast
Dramatic
Vignette
Foliage Enhancer
Details Enhancer
B&W Conversion
Curves
Image Radiance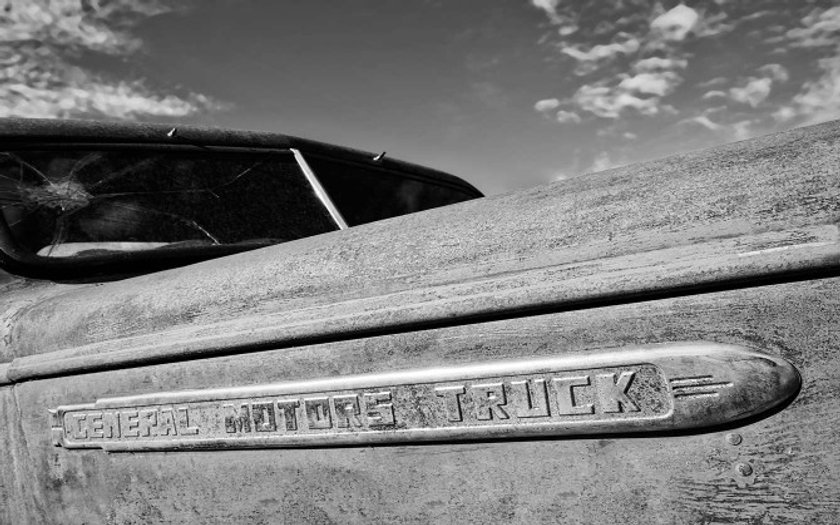 While that is a high number of filters, the great thing about Luminar is that you can stack these filters and gauge their impact in real-time. If you don't like what a filter does, you can simply delete it without undoing all your other work.
Lastly, I found an old Ford F-600. My uncle had restored one of these when I was a kid and I always loved these trucks. The logo was very cool so in the shot below I focused on just capturing the logo. The problem was that I was shooting in horrible, direct sunlight. So I created a scrim which made the old truck go completely flat.
The new Accent-AI Filter to the rescue!
With 50 points of Accent-AI and 50 points of Clarity, the image looked 100% better. Because the shade caused a blue color cast, I took out 20 points of Vibrance and to bring out more of the red color I added 20 points of Saturation. All three of these filters are readily available in the new "Quick & Awesome" Luminar Workspace and frankly, you could use this group of filters on most pictures and be happy.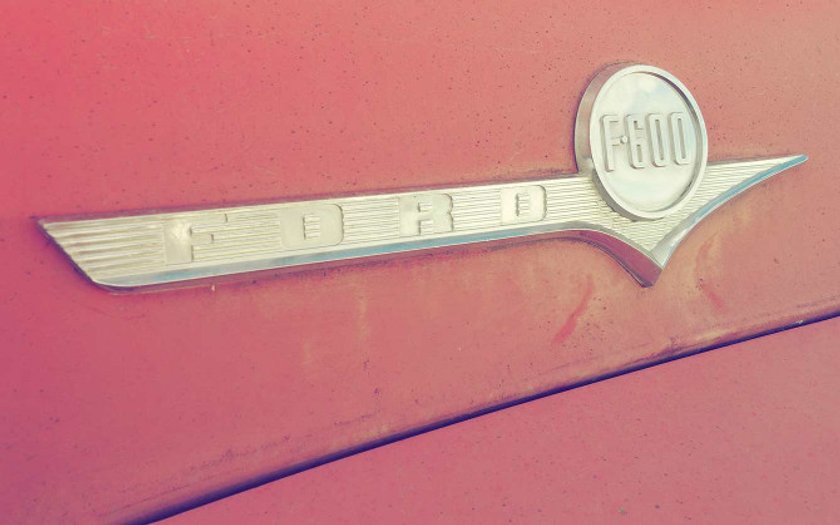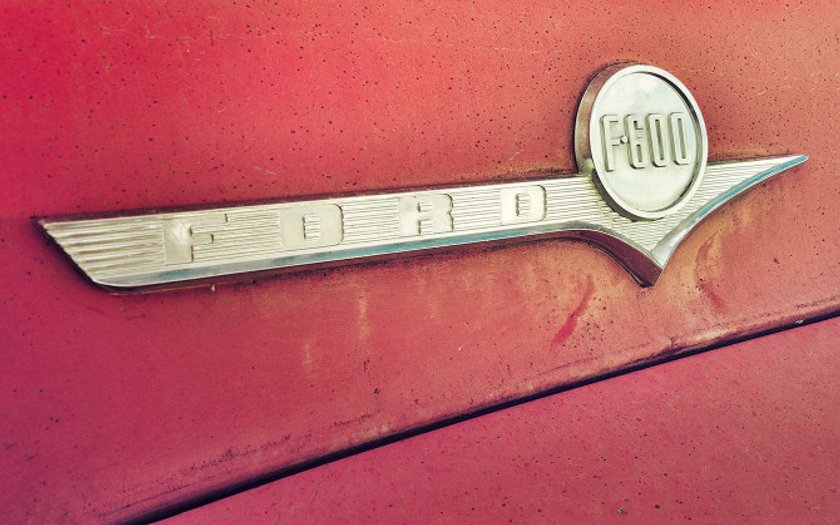 I did want to add two more things to the final image. I added 15 points of correction on each of the three channels in the Luminar Details Enhancer (Small details, medium details>, and large details.) I finished the image off with a slight vignette aimed at bringing the viewer closer to the f-600 logo.
Conclusion
It's crazy to me how fast and how simple Luminar Neptune is to use. My vintage pictures look tons better after just a few clicks in Luminar and the story I wanted to tell about Dave's Old Truck Rescue was made all the stronger by the power of this affordable, fast, easy-to-use, intuitive program.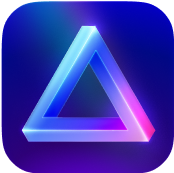 Advanced yet easy-to-use photo editor
view plans