The relationship between children and parents is especially tender and reverent. To have pictures that show this warmth and attention is priceless.
Mommy-daughter photoshoot ideas are always popular. There is a special bond between mothers and their daughters, which is difficult to put into words, but you can capture it in a photo. Of course, this requires creating certain conditions. The most important and sometimes the most difficult thing in this kind of photography is to photograph children naturally, really, cheerfully, and playfully. This is probably the only shoot where staged pictures are not appropriate. Brand new mother-and-daughters photoshoot ideas allow you to show creativity in a new way. If you have children and you are planning a similar photoshoot, this article will also give you some helpful recommendations.
20 Best Ideas for Photo Shoots of Mothers with their Daughters
The presence of a cozy studio will be very helpful because the best pictures are taken in the most comfortable environment. Mom and daughters photo ideas help you create more creative and artistic shots. Such pictures always evoke a lot of positive emotions, they can't, don't like, and the process itself is always fun and not predictable.
Remember that a it is not only a professional memory shot but also a way to have a good time! The 2-3 hours in the comfortable atmosphere of the studio or outdoors will improve your mood. An experienced photographer is always ready to provide valuable recommendations. After reading this article you will noticeably replenish your arsenal. If you act as models in mother and daughter photographs, it is not superfluous to prepare yourself – to think over your ideas, to suggest poses that are interesting to you.
A great mood and good spirits will have a positive effect on the quality of the photos. To get interesting, emotional pictures you need to prepare psychologically. It is especially difficult with kids. Here it is important to remember a few nuances:
The time for the shooting should be chosen with a small margin - the child and other participants should get used to the photographer, and feel comfortable in his company. Without this, you can't do any of the mom-and-daughter photoshoot ideas.

If you have special requests for angles,

poses

and the plot of the entire photo shoot, do not hesitate to tell the photographer in advance.

When a child is shy – you can motivate her with a reward. After the session offer to go to a cafe to eat ice cream or buy a toy (the same props can be used during the shooting).
Sometimes children do not like to be photographed and are skeptical. It is worth discussing this moment beforehand – a good mood affects the naturalness of the shots! If the little girl categorically does not want to take part in the event, it is undesirable to insist. The shooting should take place in a fun way. The presence of a child with a tense, bored face will mar the shooting.
It is important to remember that regardless of the children's behavior during the shooting you should not make any remarks to them. If they behave too actively – it's worth keeping their good mood and just switching their attention to something else! Creative mother-daughter photoshoot ideas combined with a good mood produce unbeatable results.
1. A Little Bit of Cooking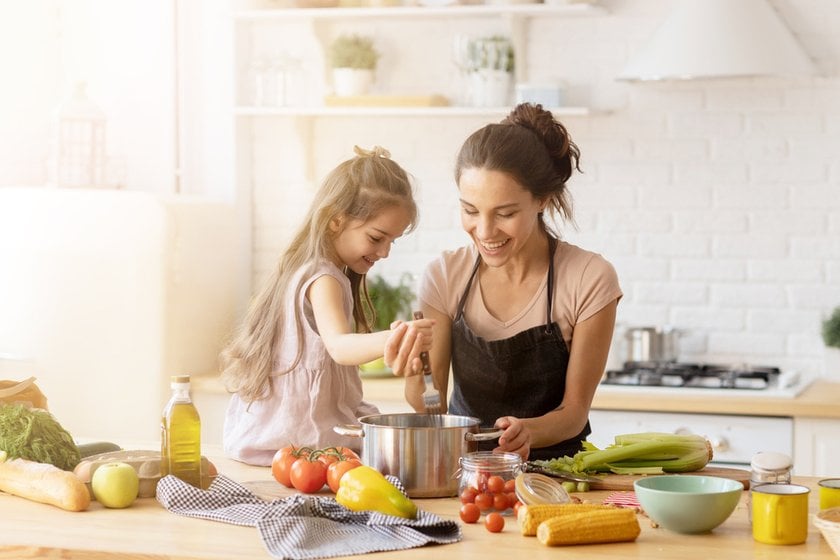 Girls are very fond of helping and repeating after their mothers. The child will be happy to do something together with the parent, bake cookies, and pancakes. It's not only tasty but also fun. Such a photo session can be arranged at home or in a studio. The main thing is to present all this in an unobtrusive, playful way. You can pick up looks with aprons and use different kitchen utensils, or just wear casual clothes as if you were cooking at home. This is one of the best and sweetest mommy and daughter photoshoot ideas that photographers often like to use.
2. Stylist and Makeup Artist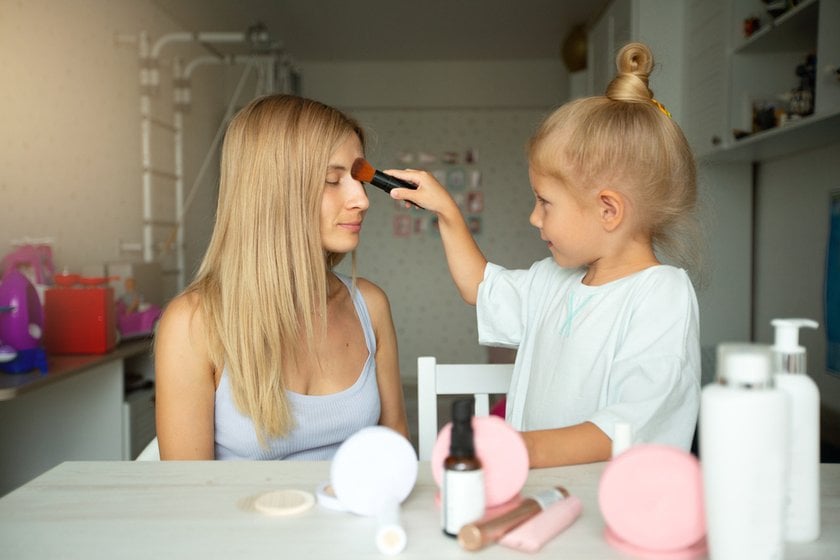 Do you want something fun? Let the child do your hair, or let them wear your shoes for example. It will be fun and bring humor to the photo shoot. One good mother-and-daughter pictures ideas would be to do each other's makeup. This moment can be presented playfully or more seriously (it all depends on the age of your child and the emotion you want to see in the picture). Here you can even do a portrait in the beautiful and touching images that you have created for each other.
3. Surrounded by Nature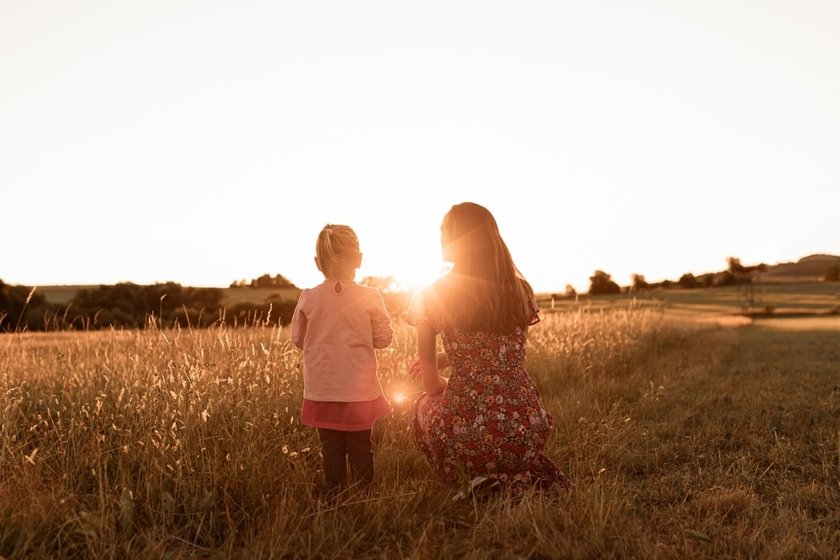 Girls like the beauty around them. Have a mommy and daughter photoshoot in a field. You can choose the time when the apple trees and lilacs are in bloom, and go to the park. The main thing is to build the right composition in the frame. Here you can use natural and gentle images with flowers and wreaths. This will help to show the similarity between the parent and child, which always looks favorable in the frame. Of course, such a photo shoot is best done in the warm season, when there are a lot of greenery and bright colors of nature around.
4.
New Year's Cheer
A New Year's Eve photo shoot with your child would be a great gift. In this beautiful season, you can make very cozy warm, and homey shots. This is one of the classic mother-and-daughter picture ideas. The feeling of a fairy tale is added by garlands, warm sweaters, and the smell of tangerines. New Year's Eve photo shoots can be done at home if you have a spacious and bright apartment. Photo studios also prepare their rooms for New Year's Eve photo shoots. Here you will be able to use a lot of items for interaction and unpack gifts together. You don't have to worry about props and looks.
5.
Cute Animals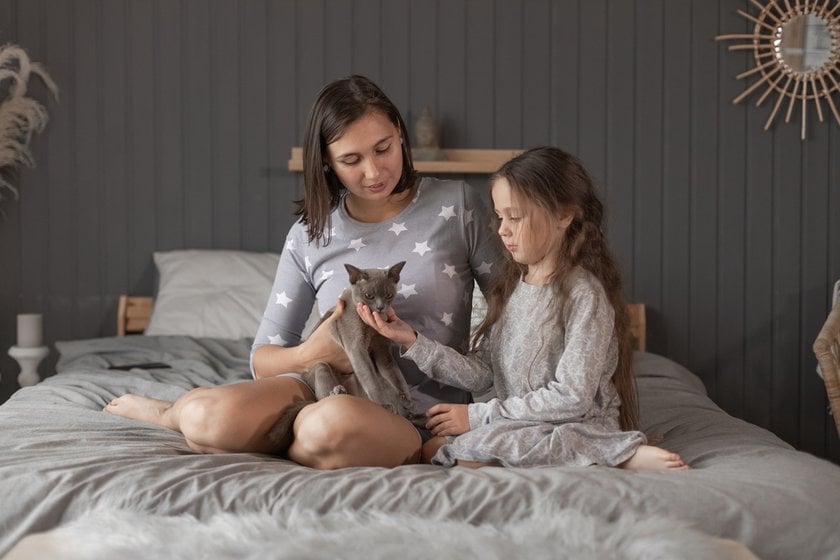 You can have a lovely photo shoot with an animal. Any child would love it. You can go to a contact zoo or farm yourself. Feed the pets, and get a portion of joy for the whole day. This is a very good tip for parents who can't get their children interested in a photo shoot.
6.
Use Matching Outfits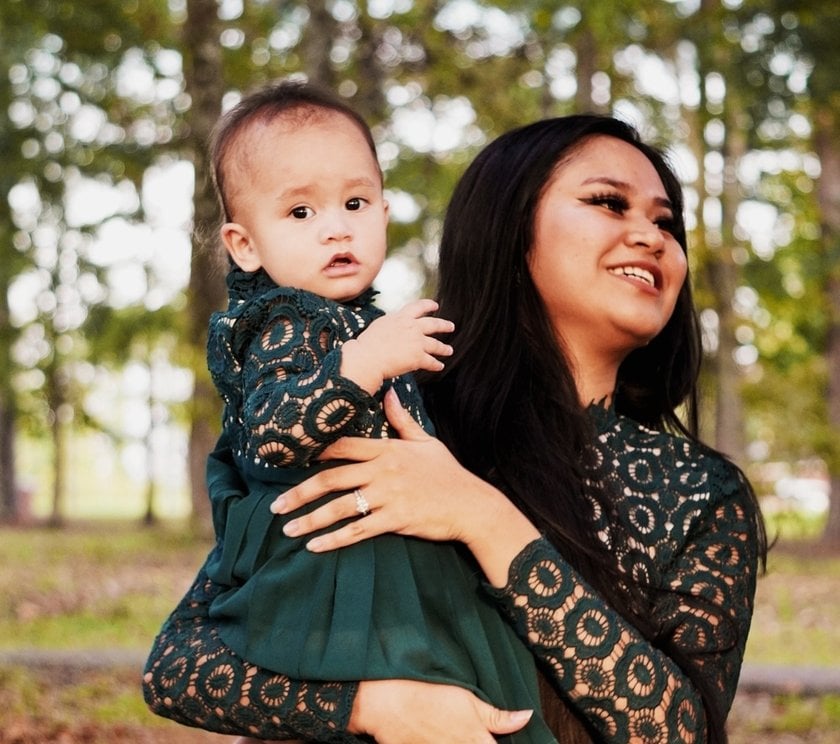 There are quite a few options for such photo shoots, but the most common option, which can even be considered a classic, is parent and child wearing the same outfit. This is one of the easiest and most popular mommy and daughter-picture ideas. It does not matter what kind of outfit they will have: jeans and T-shirts, dresses, or something else. The main thing - is it will show their unity, and in the case of an adult and child also have the same taste and style.
It's very important to tell about tender feelings. A great way is to use a black-and-white version of the frame processing with properly lined-up lighting. Proper selection of decorations and props, good lighting, and reliable equipment are the things without which the photo session will not be successful. This is one of the classy mom-and-daughter photoshoot ideas where you can pick up images with any style of clothing.
7.
Sports Themes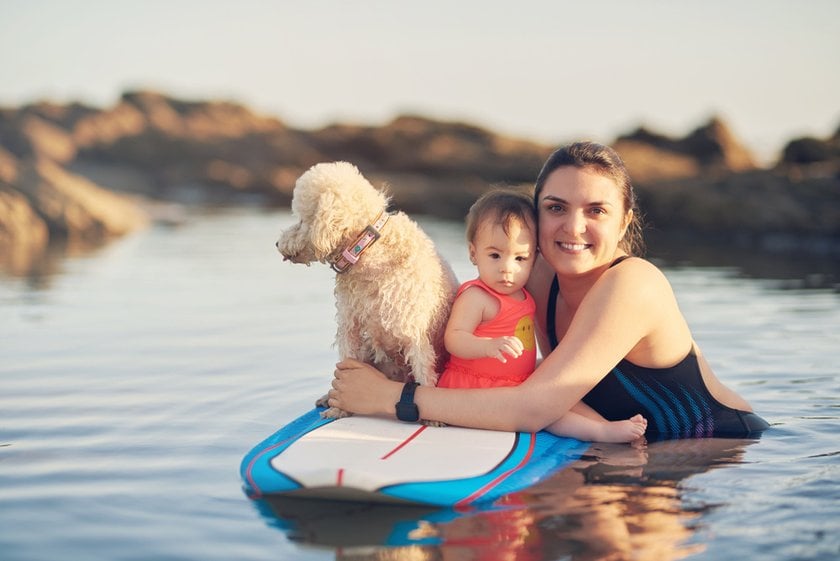 You can take a picture of you playing any sport together. Great if you share your child's interests. It can be skating together, jogging, cycling, or anything related to a healthy lifestyle. You can even buy the same or similar sportswear. This will highlight the unity of the two generations and maximum support. If your daughter is no longer a child and has her interests, consider getting into her hobbies. Perhaps your girl loves skateboarding, then you should reincarnate as a teenager and skateboard down the street with her. This is also one of the good outdoor mother-daughter photoshoot ideas.
8.
A Little Bit of Ballet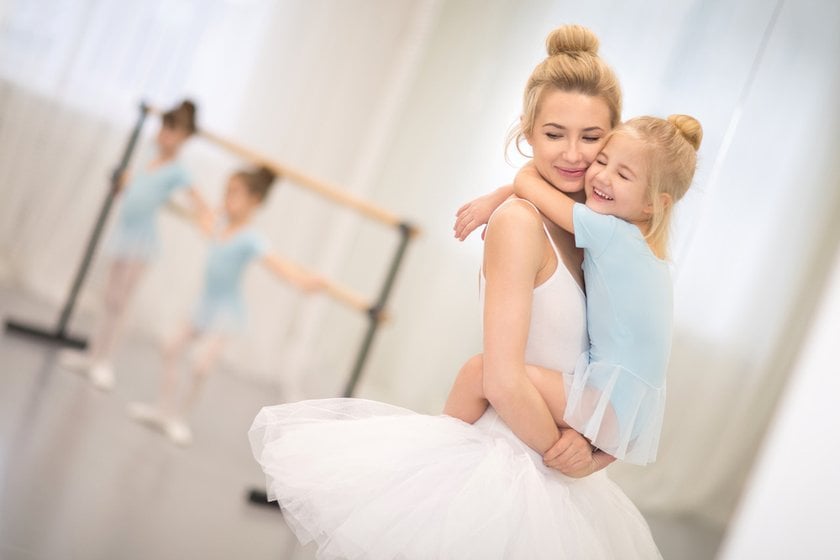 This type of shooting is quite easy and originally played ballet theme. It looks incredibly delicate and subtle and also unites women of two generations. Choose the same skirts, ribbons, and pointe shoes. You can experiment with other types of dance as well.
9.
Picnic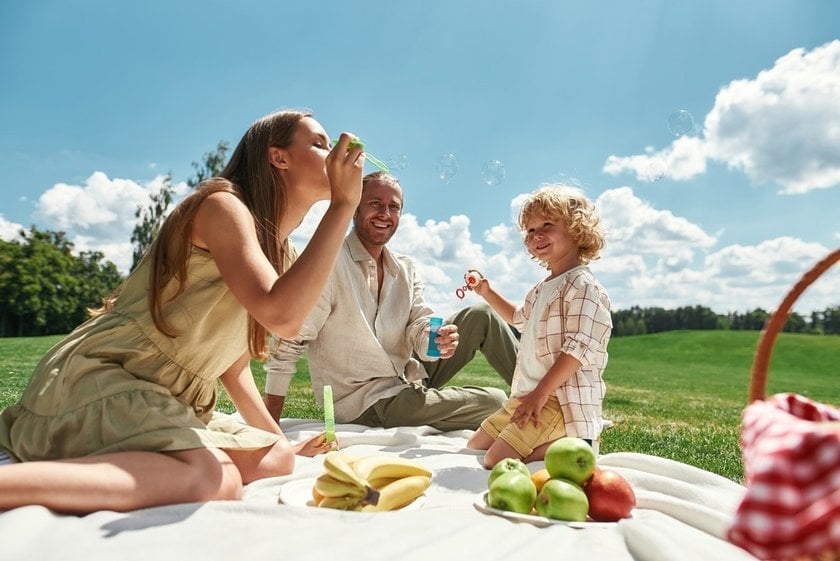 A very good option that can be used at any time of year, except for cold autumn and winter. Make a very aesthetically pleasing picnic. For example, you can take a variety of sweets, fruit, and baked goods. You can even put some books nearby. The idea of such mommy and daughter pictures is to interact and have fun with the child and the parent.
10.
The Tenderest Feelings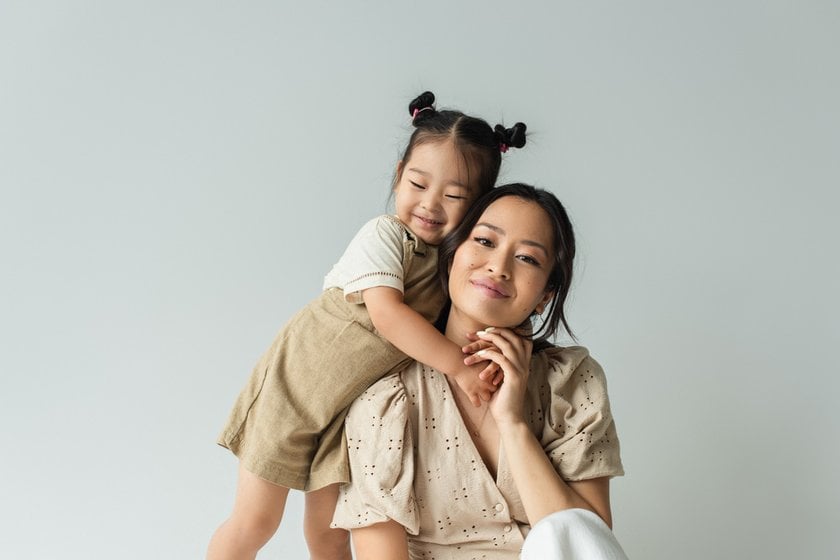 It could be a hug, an enthusiastic conversation, or a funny laugh. Photos on the bed in nightgowns – many famous models have done such a photo shoot with their babies. By the way, the best emotions are conveyed by black and white photos. Be sure to try this technique in mother-and-daughter photo shoots.
11.
Hobbies Together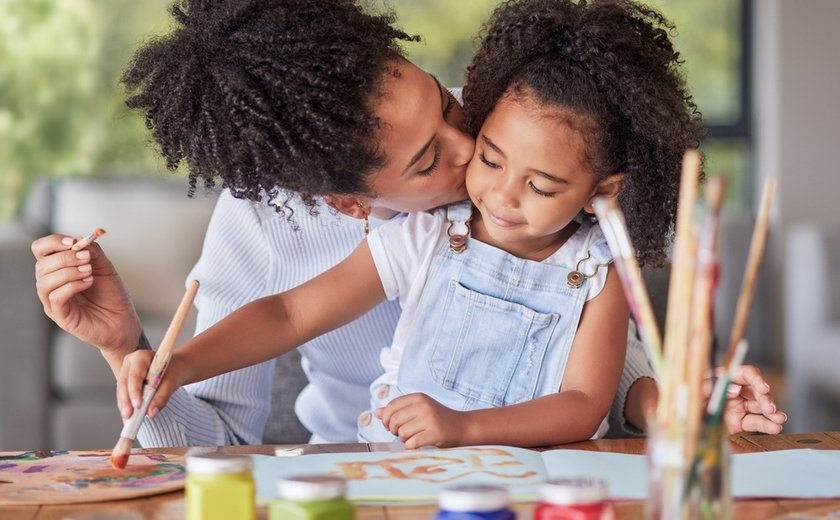 You can take mother-and-daughter photosto symbolize your common hobbies. For example, mother and daughter flipping through magazines together. Or, in their dresses, learning the musical alphabet. Sitting at the piano with your daughter in mom's arms is one of the best poses to capture in a photo shoot. Surely you have your ideas for successful photos. Be sure to implement all your ideas in front of the camera, and you will have a good memory.
12.
Magical Winter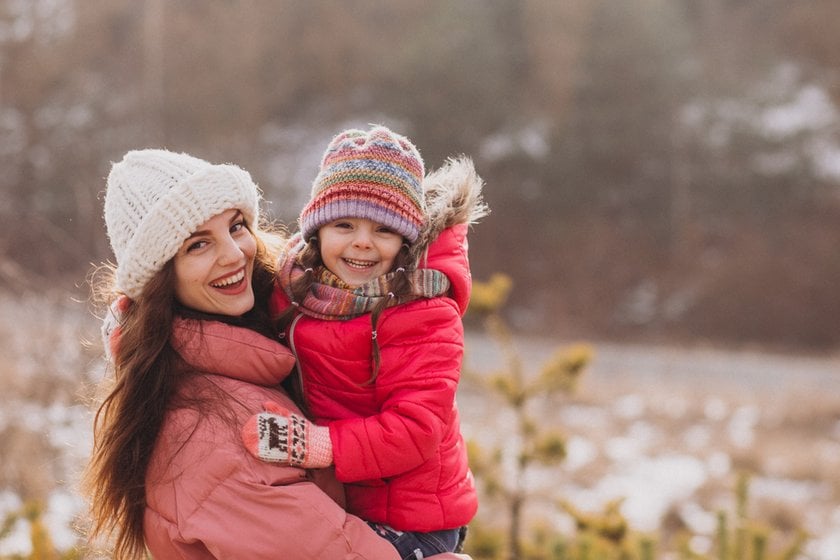 Low temperatures outside are not a reason to cancel a shoot. Naturally, it is better not to go out in the cold with a baby girl. It is quite another matter if the child is 4-5 years old and older. For a winter photo shoot, you can draw snow angels, play with snowballs and drive down the hill, modeling snowmen, snow fortresses, and more. This option can be used not only for a regular family photo session but also for a mother-and-daughter photoshoot.
13.
Fashion Photography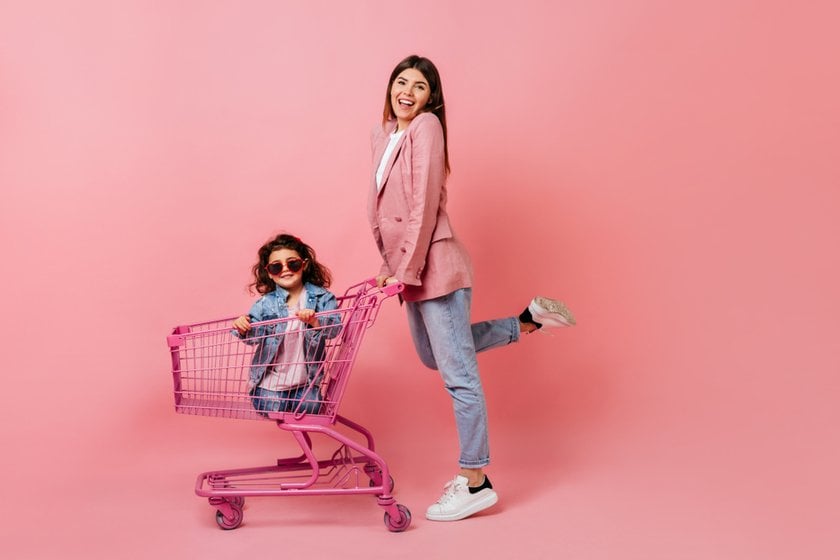 A team of designers, makeup artists, and hair stylists usually work on stylish shots. For a cool lookbook, you need to think about props and the general idea of the photo shoot, then the process will go smoothly. It's very cool and fun, plus it'll appeal to a girl of any age. You may even need a consultation with an image maker. As a result, you will have very stylish and beautiful shots.
14.
Have a Girl's Night Out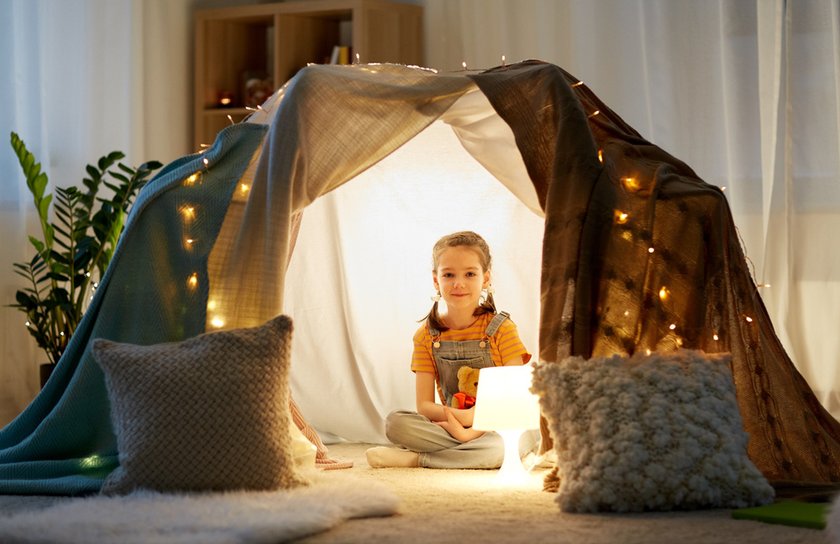 You can come to the bachelorette party at the studio in robes, with curlers, or a towel on your head. The main thing is to look like a friendly team! You can choose cute pajamas and use lots of balloons. Have fun with your heart and show sincere emotions.
15.
Sea Breeze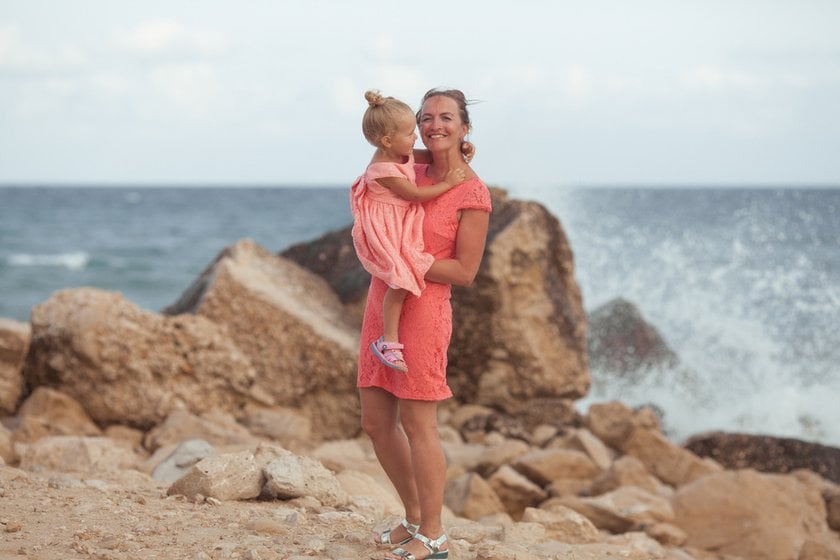 Shooting with daughters (especially with two or more) is a good idea on vacation. The sea will allow you to realize all possible ideas. Beautiful pictures can be taken with a sandy beach, rocky slopes, and sunset. Parents and children need to give free rein to their emotions - pictures in this case will be the most lively, and sincere. This is one of the most magnificent mother-and-daughter photoshoot ideas because the backdrop will always be stunning.
16.
Make Yourself Comfortable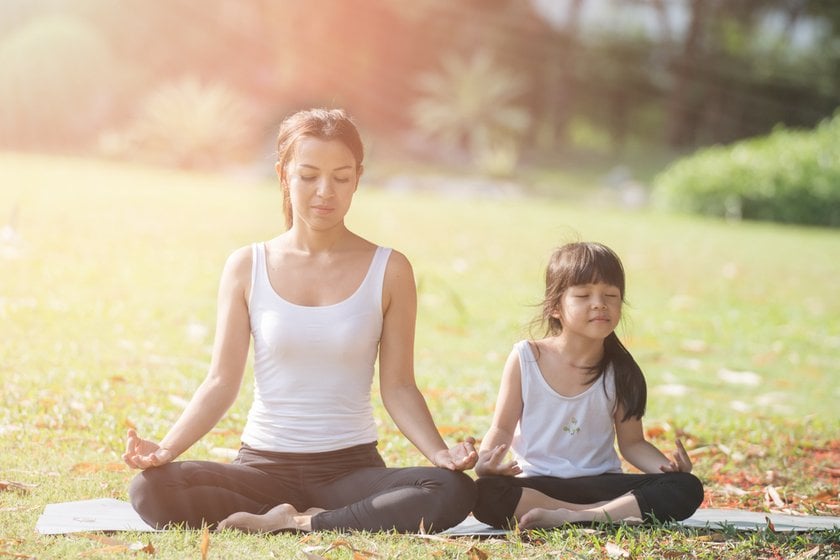 If you're outdoors, you can just sit and make yourself comfortable on the grass. Many photographers often start the shoot with such shots to make the models relax and feel cozy. Additionally, there is a good way to get a casual and sincere cuddle photo.
17.
Photos from Above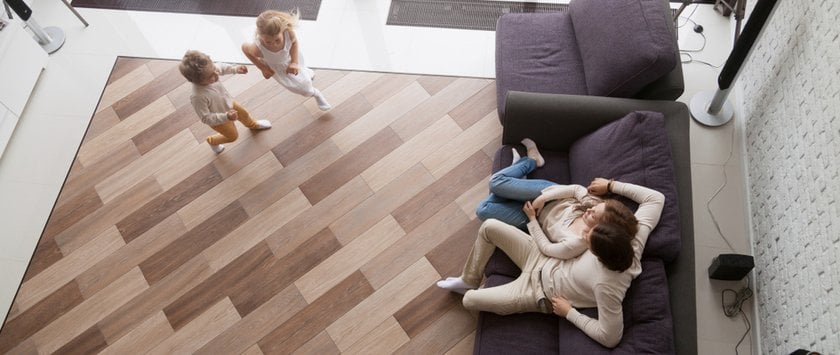 Girls can put their heads right next to each other while looking into the camera. The closer together you can get them to be, the better. It's very convergent and helps to accentuate similar looks and facial features. A good photographer will be able to arrange such a shoot in the studio and outdoors.
18.
Spontaneous Moments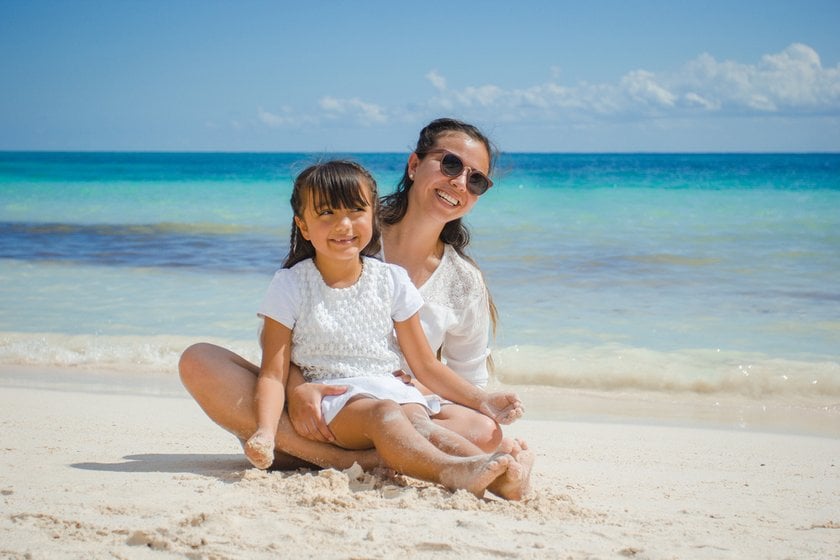 While posing can produce great results, it's also worth trying to catch spontaneous moments. If you're a photographer, ask the girls' members to do their favorite things, like read a story, play board games, or go for a bike ride. You can capture some quite happy moments while they focus on each other's company. This kind of mother-and-daughter photoshoot always comes out warm and sincere.
19.
Emphasis on Details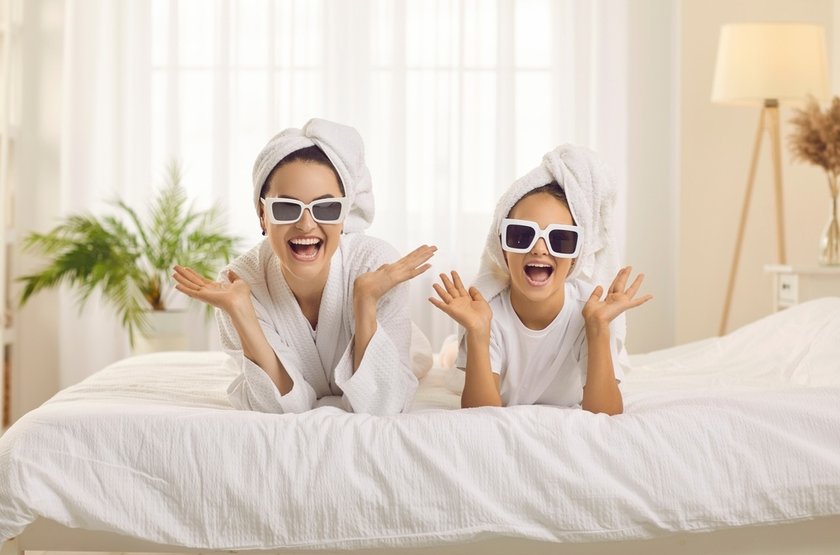 A fun idea is to bring matching accessories, such as sunglasses, hats, or other items to the shoot. By focusing on them, you can get some great creative portraiture.
20.
Soap Bubbles and Fun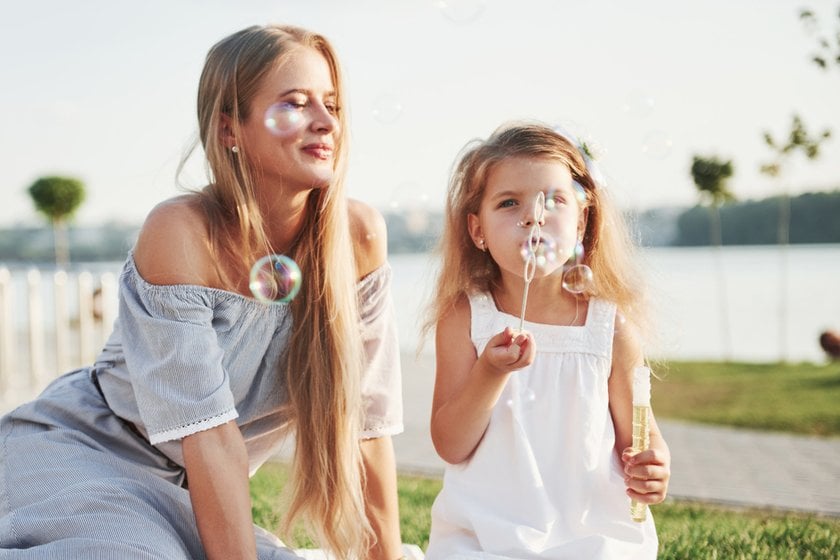 Soap bubbles are one of the frequent elements of photography with children. If you are walking in the park with your little one and taking pictures, then by all means try this option. You can take creative photos by catching the light and glare on the bubbles, which will be the highlight of your picture. That's why it's one of the good mother-and-daughter picture ideas (of course, if the children are very young).
How Should Posing for a Mom and Daughter Photo Shoot be Done?
Every photo session of parents and children can't do without a tender embrace full of love and care. It is very important to capture this in the pictures. Gentle caring look, hugs, enthusiastic conversation, and laughter - don't be stingy with emotions and tenderness, then the best mom and daughter picture ideas will come spontaneously. It does not matter where the picture will be taken and in what genre.
Nature and the Outdoors
A photoshoot outdoors is a real free-for-all for your imagination. There are countless ideas for creating photos, from bicycle rides to pictures on the Ferris wheel. Just like for a photo shoot in the studio, it's important to decide on the theme, subject, and poses. Here are some interesting ideas for outdoor photo shoots:
walking in the forest or field for berries or wildflowers;

shopping in stores for toys, clothes, cosmetics, etc;

street cafes, ancient streets, near fountains, and exquisite statues;

mischievous games in the sea or river, serene pictures, lying on the sand or a lounge chair, tender sunset pictures.

in a blooming garden - this type of photo is very popular with women and is mostly taken in the portrait genre.
Photo Studio and Facilities
Here, on a prearranged platform, real fairy tale events can unfold. In the studio, you can create a photo in almost any iconic style. The main thing is to think through the plot and pick up props, and closets for the shoot. Whether you want to appear in the image of beautiful elves, sea robbers, or fairy tale fairies. One of the favorite ideas for a photo shoot of a mother and her adult or young daughter is portrait photography. It allows you to convey the character of the models, their beauty, similarity, or difference. Most importantly, such pictures keep sincere emotions and feelings.
Conclusion
These hints will keep you having the best mother-daughter photo sessions all year round and enhance your level. You will create beautiful pictures and give an unforgettable experience.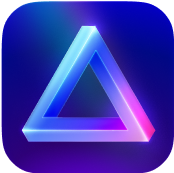 Advanced yet easy-to-use photo editor
view plans