Beginners and pro photographers use Aurora HDR to create their best images.
The rapidly-growing interest in high-dynamic-range (HDR) imaging technology in the last couple of years has given rise to several dozens of HDR software packages that are now available to users of various skill set –the world over, and there are fantastic reasons for that…
One of such reasons is the fact that HDR imaging has proven its competency in its ability to effectively handle some of the most challenging image deficiencies experienced in the photo-industry; chief of which is the low dynamic range image-effects.
The HDR imaging technology functions by processing the real-world's broad range of tones that are optically perceivable, and merges them into a much slimmer range of tones that can be reproduced on a digital display device or paper. The resultant image? A High Dynamic Range image-quality.
High-Dynamic-Range imaging programs are applicable for virtually every type of photo-editing task as long as you are willing to play by the HDR-rules of supplying bracket images of different light exposure values.
On the flip side, as is common with most rules –having exceptions, Aurora HDR stands as an exception to the general 'image-bracket' rule or HDR requirement. The app does an excellent HDR-job on both single and multiple images alike, especially effective with right HDR creating tutorials.
The ever expanding applications of the HDR imaging technology reaches far beyond the regular photography domain. Architects, Realtors, graphic designers, website builders, marketing agencies, as well as hobbyists and several others, are some of the major beneficiaries of this modern photography advancement.
The advent of the ultra-modern imaging technology has tremendously improved the production of natural-looking photos, and further increased the cognizance of the great jobs that HDR software like PaintShop Pro, Aurora HDR and several others are doing.
PaintShop Pro
Corel PaintShop Pro is an incredible app. It takes care of your simple or complex photo-management or editing needs in a very nice and effective way. The app's team of developers have continued to make remarkable contribution to graphics and photography over the years… Including an HDR-integrated photo editor to their list of photo apps is a big plus for them.
The app is all-encompassing and feature-rich. Unlike several tone mapping software, PaintShop Pro is a full image editing program.
Paintshop Pro at a Glance…
PaintShop is a Windows-only app with a seamless setup process. It handles RAW images pretty well.
Comprising of tools like the 'teeth whitening', 'red-eye removal', 'Color booster', 'Smart Carver' and others, the app's photo editing capability is commendable.
PaintShop Pro features the watermark option that lets you copyright your image or put your signature on them before uploading to the web. Then is the batch process tool –great for professional photographers -allowing you to apply the same series of effects on a set of other photos requiring similar editing processes.
The Layers are not left out; it gives you amazing effects. Another is the app's Smart Photo Fix tools that grant you a wide range of photo editing options.
Similarly to the Photoshop's HDR features, PaintShop Pro exhibits fantastic High Dynamic Range imaging capabilities. Being an app that processes RAW images pretty well, it conveniently handles up to five different exposures and produces realistic photo-merges. Pushing the HDR effects or editing to the extreme can however give you some unpleasant digital noise. But its editing tools can be easily used to tackle those noise-effects.
Aurora HDR is an excellent alternative to PaintShop Pro especially if you're looking to accomplishing the best possible image quality and effects on your photos, within the shortest possible time, in simple mouse clicks. Aurora does amazingly well.
Aurora HDR: An Alternative to PaintShop Pro
Aurora HDR is as a product of the collaborative work between photo-app giant, Macphun, and the world's famous professional HDR photographer, Trey Ratcliff. It's no surprise at all that Aurora HDR stands tall among contemporary apps.
Aurora boasts of photo-editing arsenals at its disposal for making stunning high dynamic range images more than any other HDR software. The HDR 'tone-mapper' is an all-in-one, perfect solution for your entire photo editing and HDR imaging needs. On Arora, you simply don't need to start your tone-mapping in one application, then switch to another for color enhancement, noise reduction, textures and the likes…
The app delivers to you its ultra-modern, highly-efficient tone-mapping algorithms that are guaranteed to give you natural-looking HDRI results –faster than you may have experienced elsewhere. Aurora is mind-blowing! The effects you get from its tone-mapping engine is such that give you the most natural-looking HDR photo-results possible, right from the start. Its single-click presets as well as other powerful controls like HDR Details, HDR Look, Image Radiance and much more are packaged to deliver to you those extreme "artistic" looks you have imagined.
It also offers you a host of advanced tools such as layers, native RAW processing, luminosity masking and others —all geared towards helping you create stunning HDR photos in the most simple and pleasurable way.
Aurora HDR highlights tools that allow you perform a wide range of enhancements (from simple to complex), even on a single image... Whether you desire a natural-looking result or an extremely artistic High-Dynamic-Range style, Aurora's one-click presets ensure you get instant HDR looks. More so, you can use the app to simply enrich your photo, without necessarily applying an HDR look to it.
"The Custom brush for selective editing, Native Raw support, Clarity, detail & structure controls, Multiple license valid for 5 Mac devices, Ghost reduction, Layers with blend modes, Glow tool, extension within Photos for Mac, Adobe-Photoshop-Lightroom-and-Aperture Plug-in support, PSD File support, Trey Ratcliff signature HDR presets and so much more", all put together, place Aurora HDR in its No.1 position as the most resourceful Mac-only HDR imaging app
Conclusion
Although differing in OS-type, both apps run on similar system requirements. PaintShop Pro runs on Windows while Aurora retains its place as the best Mac-only HDR soft available on the planet today.
Both apps cost a 100 USD each. Nevertheless, Aurora's outstanding functionalities and a super-rich toolset set it apart. Moreover, Aurora's Pro 100 USD can also be paid in installments. Its standard edition goes for 39.99.
When one considers all that Aurora represents and offers, the inevitable conclusion remains that the app is pocket-friendly, time-saving and highly intuitive!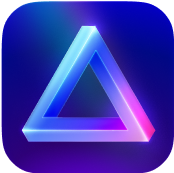 Advanced yet easy-to-use photo editor
view plans