Turn your photo into a sketch in just a few mouse clicks.
Far long gone are the days when the pencil and the artist's drawing canvas had to be engaged before one could have a lovely sketch-version of an image or place. Without disrespect to our artists who have painstakingly made available to us lots of fantastic artworks over the years, the internet now abounds with loads and loads of sketch photo editors; cloud-based and downloadable software packages with which anyone can effortlessly transform a photo to sketch, in seconds.
With more and more intuitive photo editing apps being released into the market by the day, almost anyone, irrespective of their skill level, can easily transform their regular pictures into art by easily creating artistic versions of the photos. Thanks to the wide variety of available photo-editing software.
Skylum's FX Photo Studio CK is a highly resourceful, creative and innovative powerhouse for digital artists irrespective of their skill level. Its high-quality photo filters are amazing; producing terrific, mind-blowing photo effects in the fascinating way.
In addition to the stunning sketch impressions that FX Photo Studio gives you, you've also got the flexibility to add choice or preferred frames to highlight or perfect your sketch.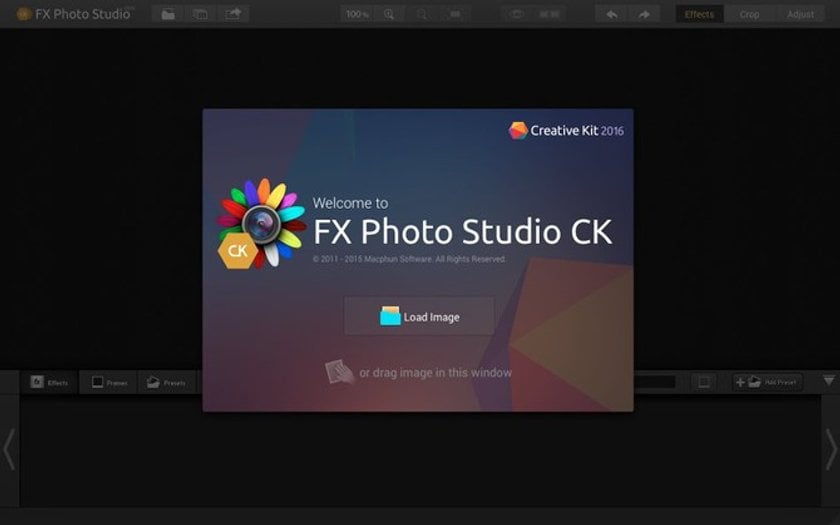 Skylum's FX Photo Studio CK
Ranging from simple image editing options to more advanced or professional ones, Fx Photo Studio CK has all you could ever wish for in a photo editor. The award-winning Mac app enables the user to perform even complex tasks in the most simplified way.
When it comes to converting an image to sketch, FX Photo Studio provides you with a lot more than you can imagine. Offering you the latest and most amazing photo filters and photo filters that stun you to wonder whether or not FX Photo Studio CK is for real –it actually is!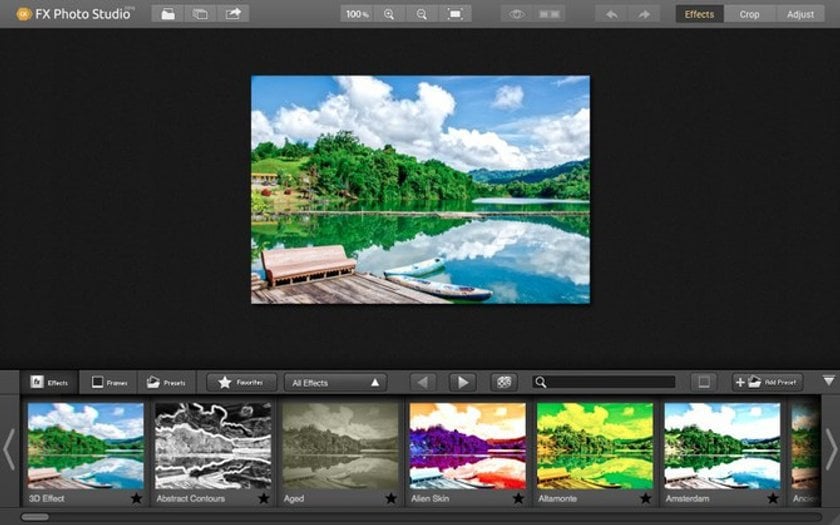 FX Photo Studio gives you absolute control over several image properties like contrast, brightness as well as its feature-rich range of presets to choose from. It seamlessly helps to convert your images into convincing pencil sketches with characteristic artistic pencil impression –offering you high quality, real color drawings as well as black and white pencil sketches.
In contrast to what most filters offer, FX Photo Studio gives you top-quality sketch impressions that come as close as possible to the artist's hand-drawn image. Even more exciting is the fact that in simple mouse-clicks, irrespective of your professional skill level, you can accomplish excellent image editing, detailed manipulation with layers, apply filters or create fantastic mask and brush effects.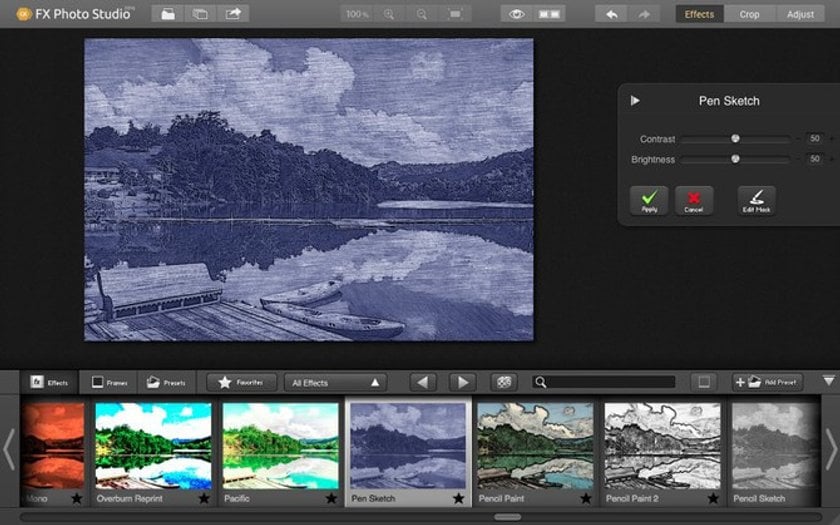 Creating Sketch in FX Photo Studio
With options that enable you applying basic and simple sketch-effects or the advanced effect for those who'd want more than the usual in an image, each having its own unique peculiarity, FX Photo Studio is designed to help you create an enormous variety of stunning pencil drawings or sketch images. You may even want to surprise yourself by trying any of the lovely presets or effects already included in FX Photo Studio.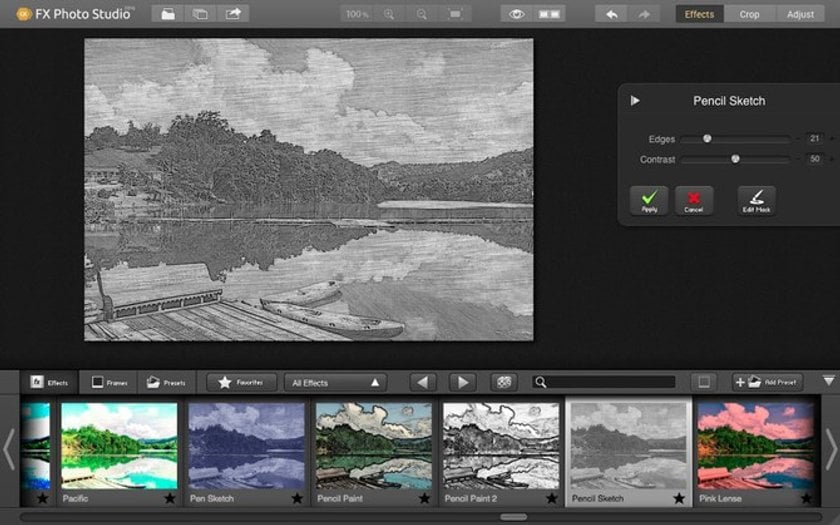 FX Photo Studio Interface
The app has an incredibly neat and easy-to-navigate interface with a couple of well-positioned sliders and easy drop-down options that give you amazing access and flexibility to the photo editor's feature-rich tools.
Whether you're doing a simple sketch photo-edit or you're touching up the image for color, or color splash effects, making the hatcher finer or denser, changing the pitch angle and so much more… FX Photo Studio offers you striking flexibilities. The app provides you with a superb collection of ready-to-use presets designed to make your work a lot faster and more efficient. On FX Photo Studio you have the flexibility to create your own favorite presets that comprise of a combination of your preferred drawing parameters.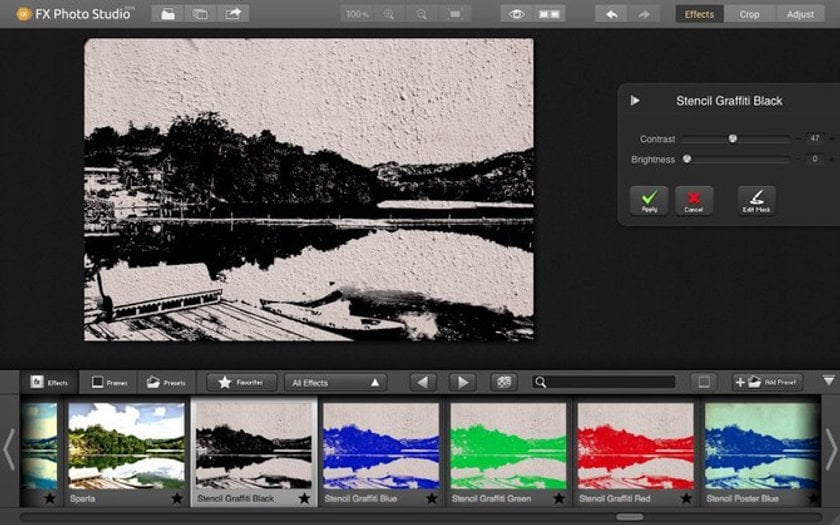 FX Photo Studio as a Gift Tool
The app itself is a gift. Besides its free-trial offer, imagine a 6-consecutive-year award-winning software that gives its users tremendous photo-editing control at an amazingly give-away price… Well, that's typical of Skylum's apps. It's always being more interested in improving its users' photo-editing experience and satisfaction.
That said. In addition to FX Photo Studio unique ability to make a picture look like a sketch, the sketch quality itself is mind-blowing! With the help of the app, you can design lovely pencil portrait as a gift for friends or loved ones, make posters or watercolor decorations for a room or a friend, or just pull some photo-stunts to create amazing collections from the endless possibilities the app offers you.
Designers and Book Authors' Favorite
FX Photo Studio is fantastic! Designers use it to snappily create very unique images for websites, even book authors have found it highly resourceful as it helps them conveniently create lovely book illustrations.
There are times when you want to add some lovely effects to your sketch to make it look unique and extraordinary. FX Photo Studio gives you such flexibilities. You can even conveniently create fascinating combinations of photo and sketch images that involve blending sketch-drawings with real photo images. Graphic designers love this feature! Besides the sketch-image-photo blend, you can easily imitate motion, add time-machine effect, or decide to put an accent on specific parts of the image by artistically blurring the rest.
Personalizing Your Work
Just as the artists usually don't send out their artworks without an autograph, FX Photo Studio gives you the same opportunity to place your autograph on the digitally sketched work. You could also insert an inscription, greeting, logo or watermark, or add a rough-texture surface to your sketch. FX Photo Studio lets you personalize your image as though it had been hand-drawn on a brick wall, canvas or corrugated paper.
Besides FX Phot Studio's unique capability to easily and intuitively turn your photos into a sketch, you can also use it to create vintage images, graffiti painting, futuristic 3D shot and a whole lot more.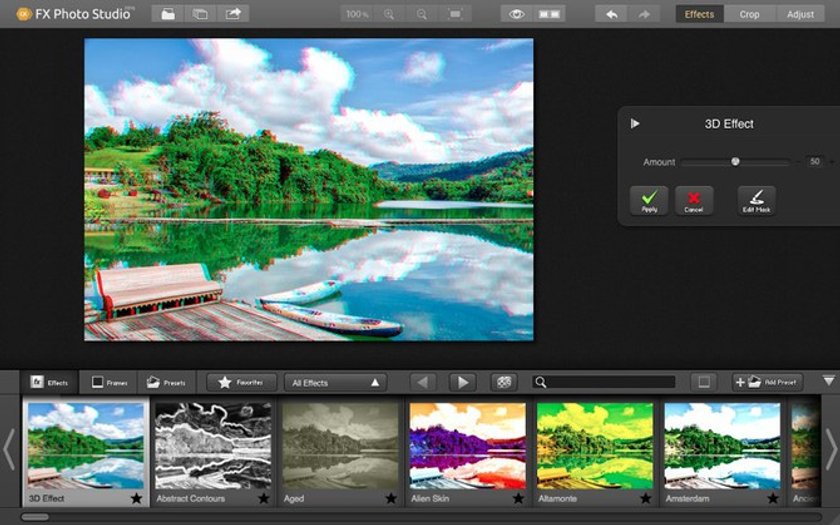 FX Photo Studio's Versatility
Skylum's FX Photo Studio CK, exclusive for Mac users, is available as a standalone app or as a plugin to Mac photo software like Adobe Photoshop, Photoshop Essential, Lightroom, Apple Aperture, and can be used as an extension for Photos for Mac.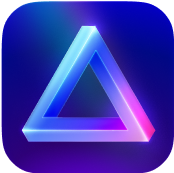 Advanced yet easy-to-use photo editor
view plans