Photography is a science and art at once. An expensive camera cannot guarantee great shots, but Aurora HDR can.
With the birth of photography have come several notable research and development being made to constantly improve the quality of captured images. These R&Ds, over the years, account for some of the major breakthroughs that have been recorded since the 19th century; the ones that ushered in the color photography which eventually gave birth to the era of digital photography that we now live in.
As is the case with most breakthroughs and successes, new discoveries having their own peculiar challenges that eventually lead to further successes when handled resourcefully, the early days of digital photography also had its fair share of challenges and limitations. It was soon discovered that, like the film technology, it was still lacking in the quality of images captured with specific reference to exposure.
The light exposure value of an image, also known as its dynamic range value, can be described as the difference between the quality of the photo captured by the lens of a camera and that which our optical eyes see. The ever-evolving state of digital photography notwithstanding, some of the best lenses are still unable to replicate the exact dynamic range that's comparable to that of the eyes. More precisely, a typical camera is only able to capture an average dynamic range value of about 1:1,024, which is a far cry from that of the human eye's 1:65,500.
Back in the film-age, this gap was usually bridged in the darkroom. Nowadays, it occurs on the computer by means of some specialized software known as the High Dynamic Range Imaging app. The internet abounds with information about HDR; videos and tutorials. On Aurora HDR web site there is a guide about how to take HDR photos, helping anyone in spite of their skill level to become a pro in the High Dynamic Range photo technology.
HDR and Micro-contrast Explained
Sometimes mistaken for micro-contrast, the High Dynamic Range (HDR) photography is a technique that involves merging and editing images that are captured under different light exposures. A resultant HDR hybrid-image is produced from the merged images. The HDR image is ideally picture-perfect with a dynamic range value that equals, or is near that which our optical eyes can naturally see.
Micro-contrast, on the other hand, involves the process (or series of processes) where the image's details are improved by adjusting the contrasts in small lines to each other.
While focusing on the definition of HDR technique, it's important to mention that many of the HDR software packages that are available feature the "micro-contrast" option as well as other photo editing tools for a more picture-perfect finishing or effect.
As earlier mentioned, the need for HDR became necessary as a result of the series of dynamic-range deficiencies encountered even in images captured by very powerful lenses. HDR applications are therefore designed to help come as close as possible to achieving eye-photo-sensor image perfections, and apps like Picturenaut, Aurora HDR and others are great for creating such fantastic HDR results.
Picturenaut
Designed in the German photo-community by HDR Labs, Picturenaut is a free-personal Windows HDR app that's been around for close to a decade now. The app features some ultra-modern tools like exposure detection from EXIF data, image alignment and ghost removal. Its tone mapper has immensely helped photographers and hobbyists create amazing HDR images.
More on Picturenaut
Since its entry into the photography world, Picturenaut has been one of the freewares that has actively contributed to setting a good standard which has helped in making high quality HDR apps more accessible today
Now in its 8th year of release, Picturenaut, can be said to be remarkable. The app highlights some incredible low-level controls that enable users of different skill- set, particularly intermediate and advanced users, bring out the best from their image brackets.
Compared to an app like Arora HDR, Picturenaut isn't as fast and efficient. Picturenaut's architecture is incredible for a free app, it however lacks the doggedness that's required for very tough or demanding HDR tasks in which case, it's observed to produce some unpleasant color-cast effects and time lags.
Aurora HDR: A Perfect Alternative to Picturenaut
Aurora HDR is a superfast and highly efficient Mac-only High Dynamic Range app, and interestingly features a free time-unlimited version that includes all of its fantastic primary tools.
More on Aurora HDR
Being the product of a joint project between the photo-app giant, Macphun, and the world renowned HDR photographer, Trey Ratcliff, Aurora HDR is the most powerful, superfast, easy-to-use and highly efficient HDR soft available on the planet today. The app is a digital compendium of Trey's vast experience, trending HDR tools in the market and Macphun's advanced technology, and is a state-of-the-arts; specifically designed for individuals and professionals of all skill set.
Aurora is fully equipped with every imaginable tool required to produce top-quality HDR images in the most convenient manner –many thanks to the app's one-click presets, custom textures, support for layers native RAW support and several other features that are designed to appeal to every photographer or hobbyist.
What Makes Aurora HDR a Perfect Alternative to Picturenaut
Besides being the world's most comprehensive and powerful HDR photo-editing app, Aurora presents you with every photo-editing opportunity you require to perfect your images With Aurora, you wouldn't need apps like Photoshop or Lightroom to help give the kind of excellent finishing you have always wanted –Aurora does it all for you in moments. Anyway, you shouldn't expect any less from an app that uniquely combines Macphun's amazing proprietary tone-mapping algorithm with Trey Ratcliff's incredible photography acumen –what an app that gives you very realistic, top-quality natural photographic results in record time.
Aurora's scores of impressive-quality, result-oriented presets are crafted to give your images incredible HDR finishing, in simple mouse clicks. The app also features a fantastic layer system that uses original exposures as source images and supports custom textures as well as blend modes. The app's lighting, brushes, Image Radiance, masks, vignettes, effects for macro HDR and more, are designed to help you achieve any artistic vision as desired.
Even more stunning is the fact that Aurora HDR works as a standalone app, and as plug-in to Adobe Photoshop, Adobe Lightroom, and Apple Aperture, or as a Photos for Mac extension. The simple summary is that Aurora HDR makes itself useful wherever you edit photos!
In Conclusion
One of the most interesting facts about Aurora HDR is that actually offers much more than it attempts to describe. Aurora is an easy-to-use Mac-only app that runs on a similar system requirement with Picturenaut.
Compared to Picturenaut,Aurora's free version is outstanding; the Standard and Pro versions are so pocket-friendly that they demand so little in exchange for what they offer.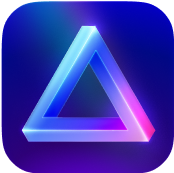 Advanced yet easy-to-use photo editor
view plans