Adjust shapes and colors only to those parts of your photos that you want. Its' fun!
Selective Coloring is a photography technique, available in certain photo editing apps; it enables users to digitally manipulate or enhance the color details of monochromatic images. Foto's Color Splash feature is quite a fascinating one; its amazing photo saturation filter offers you the flexibility to create color highlights and focuses on very specific aspects of your image.
Tonality: Skylum's Selective Colorization App
Like Foto, Skylum's Creative Kit includes an incredible color-manipulation and enhancement app, Tonality CK, fondly described as the world's most advanced black and white photo editor. The app includes a broad range of powerful tools, presets and options, and manual adjustment settings.
A striking feature that would likely get your attention soon after you launch Tonality is the simplified screen layout of tools, with well-arranged, presets in easily identifiable categories. These preset categories include Basic, Portrait, Architecture, Vintage, HDR and others.
Presets and Tools
Each section contains a variety of sliders that control every pixel-detail of your image; ranging from general details like highlights and shadows to more specific ones like grain, lens blur, texture or photo frames. You may also decide to create custom presets by modifying existing settings, customizing them to suit your need or just create a new one altogether, with the app's user-friendly tools and one-click adjustments.
Tonality CK is quite fascinating… so much to say about its presets; customization and sharing; filters and others. Our focus, however, is how the app performs in selective colorization techniques.
Tonality's Selective Colorization Features
The beauty of Tonality lies in its versatility in color specialization. Popularly referred to as a Black and White image editor, the app nonetheless, is an amazing color effects app as well. With Tonality, stunning color effects can be stacked and blended using its inbuilt layers and masking tools – many thanks to its manual adjustment settings that offer flexible and extraordinary color controls.
Tonality's vast potentials lie in its simplified but powerful Color Filter panel… The app boasts of six outstanding color sliders, namely, Red, Yellow, Green, Cyan, Blue and Violet, each having its own distinct Luminance and Saturation adjustment option.
Typical of all Skylum's apps, Tonality is easy to use. While the Black and White presets are perfect for transforming colored images into monochromes, dropping all color values to zero, the manual adjustments, on the other hand, can be used to produce selective coloration in a monochromatic image – making splashes of reds, blues and the likes, as you may decide. Tonality's manual setting can also be used to create a partly toned or retro image by selectively modifying the color strength of the picture. The app is simply unbelievable.
Although Tonality's rich collection of presets offer smart and intuitive ways to creating different kinds of Black and White images, the manual adjustment settings, no doubt, remains the app's powerhouse for unimaginable and appealing photo effects. Tools include Exposure, Frames, Texture, Contrast, Tones, Overlays and others.
Conclusion
Being an Apple's Editor's Choice App, the first of its kind, and a four-year award winner, Tonality isn't just another black-and-white or color photo editor off the works, it's super-efficient, and can be used for extensive photo enhancement tasks. The most amazing part of Tonality that just seems to blow one's mind away is the app's extremely affordable price in spite of its extraordinary functions.
If you're a photographer, graphic artist or hobbyist, Tonality is one app you don't want to leave out of your collection. With Tonality, you can rest assured that your photo editing and selective coloring tasks just got an incredible lift!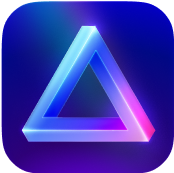 Advanced yet easy-to-use photo editor
view plans