Obviously every photographer knows how beautiful great stellar photo looks - but shooting such kind of images is not an obvious task.
One of the most fun types of photography, subjectively of course, is night photography. There is just something unique about capturing something with a camera that sometimes you can't even see with your own eyes. Cityscapes especially look breathtaking at night, thanks to the combination of thousands of tiny lights, cars whizzing around, and an expansive sky as the backdrop.
But taking night photos in the city isn't always easy. A camera works different than our eyes do. It cannot take into account multiple exposure levels and the subtle differences between different light sources like our eyes do. That is why so many night photos of cityscapes end up unusable, because either the lights are blown out or the shadows are pitch black.
Take Multiple Brackets
A great way to make sure that your night photos are not ruined is to take multiple brackets of the same view. Most cameras will do this by themselves, taking between three to five photos at different exposure settings so that you can choose the best one from among those later on. This ensures that you end up with at least one usable photo that you can then process in your RAW HDR editor of choice.
Try Long Exposures
A very popular way of taking night photos is to take long exposures. To do this, you have to increase the time your camera shutter stays open so as to let it capture as much light as it can from the scene. The resulting image is very well-exposed with a very low amount of noise because of the lower ISO needed. However, moving objects get blurred out in long exposures, so you have to be careful about what stays in the frame.
Take HDR Shots
Arguably a better way than taking single photos at night is to take multiple ones, at different exposures, and merge them into one HDR photo. An HDR photo takes well exposed parts of different files, like shadow detail from one file and highlight detail from another, and gives you a combined result. This resulting image has a lot more detail both in the shadows and the highlights than any individual image would.
There are many HDR processors that you can use for taking such images. If you already use Adobe Lightroom for HDR RAW processing, you don't need anything else. Just select the photos you want to merge into an HDR, and go to Photo - Photo Merge - HDR. Once the photos are blended together, you can play around with their properties to give the HDR photo your desired look.
If you don't have any other image editors with HDR support, or just want something that is easier to use while providing professional-grade control, try Aurora HDR. This program has been hailed as one of the best HDR processors for Mac computers. It has a simple interface that you can get used to quite easily, and gives you full control over your HDR files. Whether you want to manually adjust your HDR photos, or have the software do it for you, Aurora HDR has got you covered.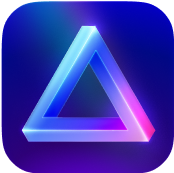 Advanced yet easy-to-use photo editor
view plans