Regardless of skill level, entry-level cameras make the art of photography accessible to everyone. That doesn't stop them from being a great investment in your future. The best full-frame mirrorless camera for beginners has enough features and safety margins to allow you to grow as a photographer.
Unless you work as a salesperson in a photography store, it is unlikely that you will have the opportunity to try out many models before you buy one. It's up to you to read reviews and comparisons from experts who have spent hundreds of hours testing various full-frame cameras in real-life situations. This way you may find a great model that will serve you for many years. This article provides the results of such tests so you can choose the most affordable and the best entry mirrorless camera.

The best mirrorless camera in 2023 for one person means the most advanced specs on the market. Many users will be looking for the greatest combination of features for the least amount of money. For someone else, it might mean the strongest option to get into photography. Today we are going to look at the best beginner mirrorless cameras and also some other aspects of these devices such as ease of use and value for money.
Features to Consider When Buying the Best Mirrorless Camera for Beginners
Professional models that are slightly larger, heavier, and more difficult to use will take more time to learn. So a good choice to start your photography adventure is a basic mirrorless model. Its advantages will undoubtedly be its small size and weight, as well as its ease of use. With such a device you can also change lenses and develop your equipment in the future. Thanks to these features, you can always carry your camera with you and gradually improve your skills.
In addition to reviewing some entry-level mirrorless models, we've also suggested some tips to keep in mind when shopping for an entry-level device. So if you're looking for a good mirrorless camera for beginners, there are a few key features and considerations to keep in mind:
Image quality. One of the most important factors in any camera is the quality of the pictures it produces. Look for a model with a high-resolution sensor to capture more detail in your photos.

Ease of use. As a beginner, you'll want a camera that's easy to use and operate. Choose a camera with intuitive controls and an easy-to-navigate menu system.

Autofocus. This feature is essential for taking sharp, in-focus photos. Pick a camera with fast and accurate auto-focusing. By the way, misfocus and motion blur can always be tackled with

photo sharpening software

like Luminar Neo's Extension.

Lens choice. One of the advantages of a mirrorless model is the ability to change lenses. Be sure to look for a device with a good selection of interchangeable lenses, especially if you have specific photographic interests.

Video capabilities. If you're interested in capturing video, consider a digital camera with 4K or at least 1080p capabilities, as well as features such as stabilization.

Size and weight. One of the main advantages of such a camera is its smaller size and weight compared to a DSLR. Consider how portable you need your device to be and select an option that suits your requirements. If you travel a lot, the lightweight camera is the best.

Battery life. Mirrorless models tend to use more power than DSLRs, so be sure to check this factor for the camera you're considering, as well as the availability and cost of replacement batteries.

Cost. Finally, think about your financial resources. The best easy-to-use mirrorless camera can range from inexpensive to very expensive, so it's important to find a camera that fits your pocket while still meeting your needs.
Of course, the first point on our list is the most important, but what does the camera's excellent image quality depend on? Let's talk about this in more detail. For instance, the number of megapixels is important, but it's not the only factor that determines picture clarity. A higher megapixel count can result in sharper images, but it also means larger file sizes and slower processing times.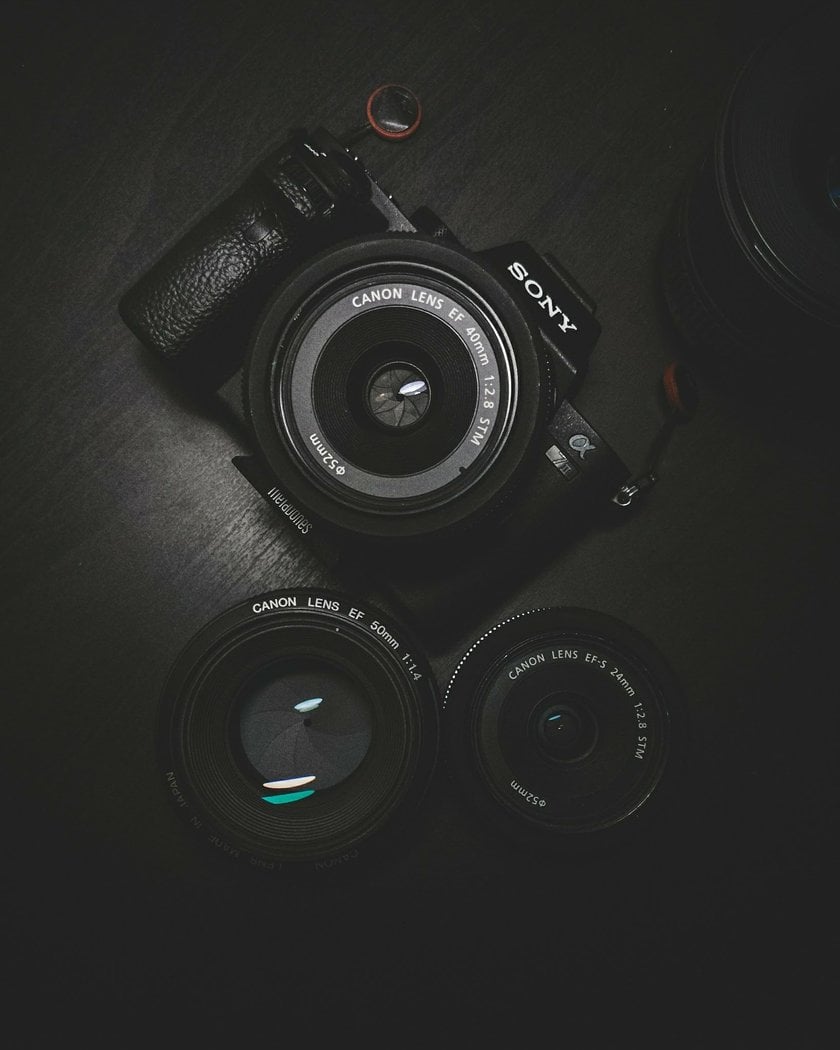 The size of the camera's image sensor determines how much light the camera can capture and the quality of the image produced. A larger one will generally result in better photo clarity, especially in low-light conditions. Some mirrorless cameras for beginners also have built-in stabilizing functions that can help reduce blur caused by camera shake. This is especially useful when shooting in low light or when using a telephoto lens.
As you can see, there are many factors to consider when buying the best beginner mirrorless camera. To help you make your choice, below we look at this year's top models, including the ones that offer the most bang for your buck.
Recommended Entry-Level Mirrorless Cameras: Top Picks
No smartphone, even the most expensive one, will give you the functionality of a full-frame mirrorless camera. With a device that is slightly larger than a modern phone, you can use anything from wide-angle lenses (to shoot landscapes) to telephoto options (to capture distant objects).
With more compact bodies and cutting-edge technology, mirrorless models are a modern alternative to DSLRs. No matter what you choose, our recommended options will ensure exceptional image quality. Also, if you want to turn an ordinary nature or architectural photo into a masterpiece, we recommend using HDR software like Luminar Neo.
Let's look for the best entry-level mirrorless camera so you can confidently choose one!

1. Canon EOS M50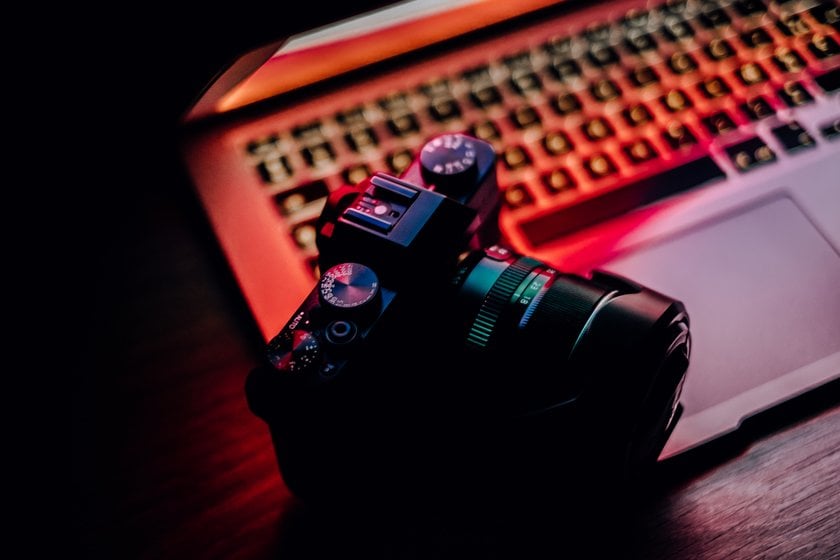 This is the best Canon mirrorless camera for beginners who want to take their photography to the next level. It has a 24.1-megapixel APS-C sensor that is capable of producing high-quality images with plenty of detail. One of the key features of the M50 Mark II is its Dual Pixel CMOS AF system, which provides fast and accurate autofocus. This is especially useful for beginners who may not have mastered manual focusing. We should also highlight a few other features of this device:
This camera is compact and lightweight, making it easy to take with you wherever you go.

It has a variety of creative features, including Creative Assist, which lets you adjust settings such as aperture, shutter speed, and ISO to achieve the look you want.

This model is compatible with Canon's EF-M lenses, which offer a wide range of focal lengths to help you achieve the look you want.
This unit also has an LCD touchscreen that makes it easy to compose shots from different angles. The M50 Mark II is capable of shooting 4K as well as Full HD 1080p at up to 60 frames per second. It also has a built-in microphone and can be connected to an external one for better audio quality. Other features include built-in Wi-Fi and Bluetooth for easy image sharing and remote control and an electronic viewfinder that provides a clear and detailed view of your subject.
This interchangeable lens camera was released in late 2020 and is available in most countries through authorized retailers and online stores. Even after three years, this is still a great option that many professional photographers recommend for novices. Some stores may also include additional accessories or bundles with this model, such as memory cards, camera pouches, or extra batteries. Check with the retailer or manufacturer to confirm the exact contents of the best starter mirrorless camera box before making a purchase.
2. Sony Alpha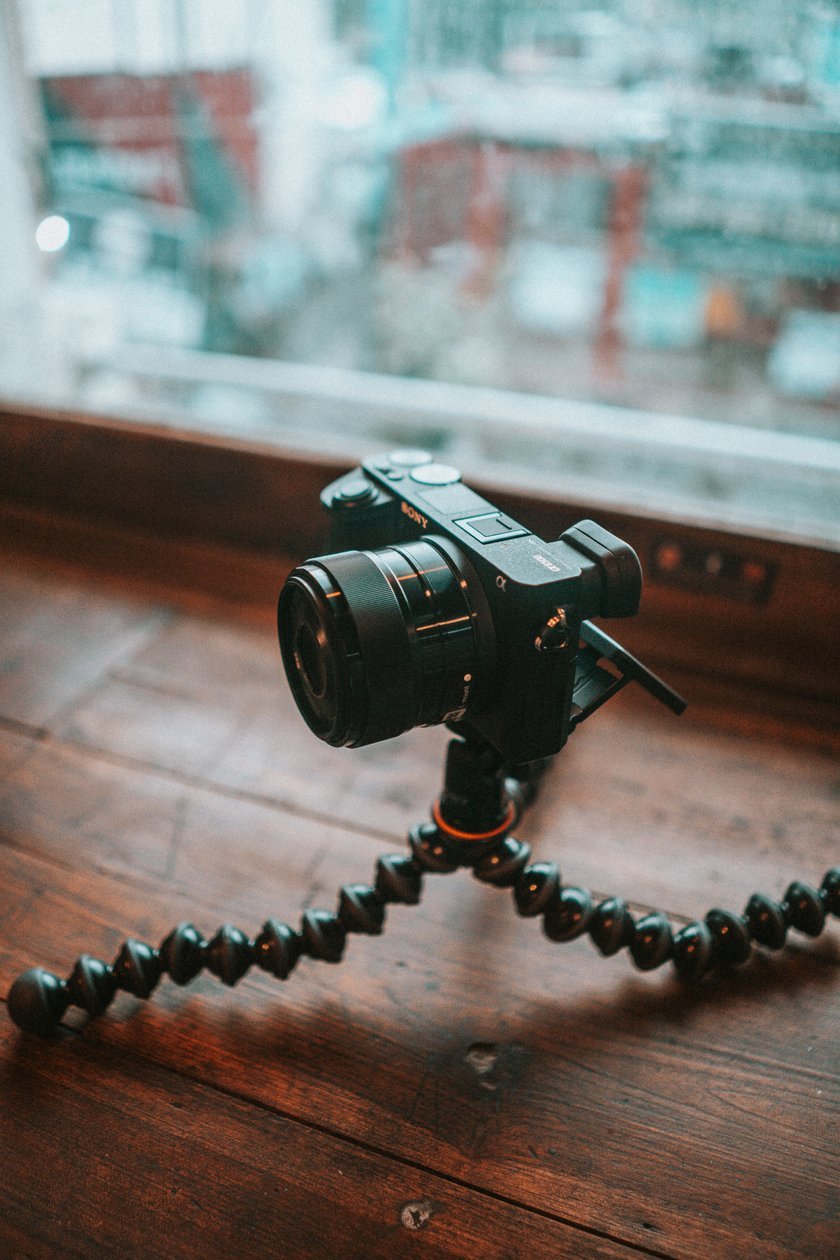 In general, this is the name of the entire lineup, but we are going to talk about the A6600. This is a great option for beginners for several reasons:
User-friendly. The menu system is intuitive and easy to navigate, making it easy for novices to adjust settings and customize their shooting experience.

Excellent autofocus system. The A6600 has an advanced autofocus that tracks subjects with incredible precision, making it easier to take sharp, in-focus photos.

Image stabilizer. The camera features in-body stabilization, which is especially useful for beginners who may not have steady hands. This feature ensures that images are sharp even when shooting in low-light conditions or at slower shutter speeds.

Great photo quality. One of the best mirrorless cameras for beginners features a 24.2-megapixel APS-C sensor that produces high-quality images with good detail and color reproduction.

Versatility. This versatile model can handle a wide range of scenes, from landscapes and portraits to action and sports.
Incidentally, the A6600 has better autofocus performance and more advanced features than the previous option in our list, which may appeal to more experienced users. It also has a more durable body and weatherproof construction, making it a better choice for outdoor and challenging shooting conditions.
3. Fujifilm X-T30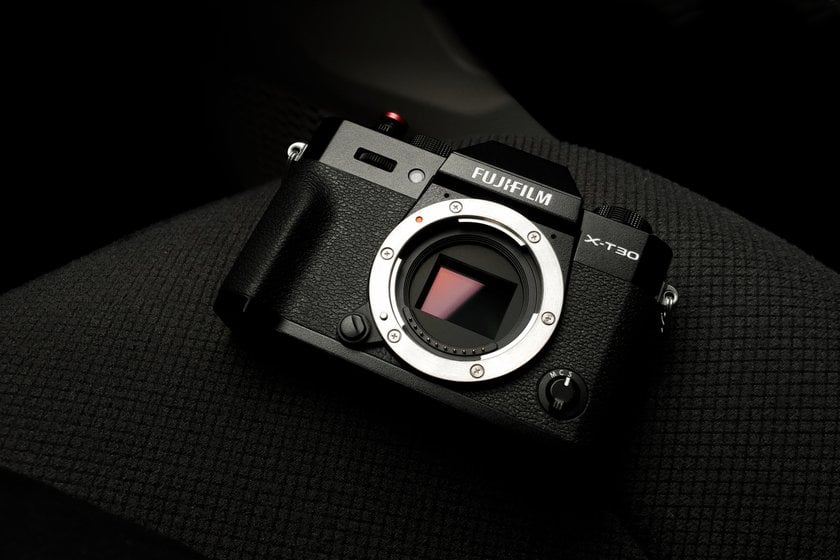 This is a powerful and versatile model that's suitable for a wide range of photography and videography applications. The compact size and lightweight design make it ideal for travel and street photography, while the advanced features and capabilities enable it to handle more demanding tasks. Here are some of the features and benefits of the X-T30 that make it the best mirrorless for beginners:
This is a relatively small and lightweight camera, making it easy to carry and handle. It's also well-balanced and comfortable to hold, even for long periods.

The manual control dials on the top of the body allow you to quickly adjust settings such as shutter speed, aperture, and exposure compensation, while the touch-screen LCD allows you to easily navigate the camera's menus and settings.

The X-T30 features an advanced autofocus system with enhanced face and eye detection capabilities, helping to capture sharp and accurate images of people and fast-moving subjects.

The model includes Fujifilm's signature Film Simulation modes, which let you simulate the look of different types of film, including classic options such as Provia and Velvia. This is a great feature for beginners who want to experiment with different looks and styles in their images.

The X-T30 has built-in Wi-Fi and Bluetooth, so you can easily transfer pictures to your phone or tablet for easy sharing on social media.
This is a great option for people looking for a powerful camera that's easy to use and has room to grow as their photography skills improve. The intuitive controls and built-in connectivity options make it easy to get started and share your images with the world. We can even say that this is one of the top mirrorless cameras for beginners.
This model also makes it easy to learn the technique of focus stacking. It's perfect if you want to shoot wildlife. Be sure to try out the focus stacking software with the AI tools in Luminar Neo's Extension, which are easy to master.
4. Nikon Z5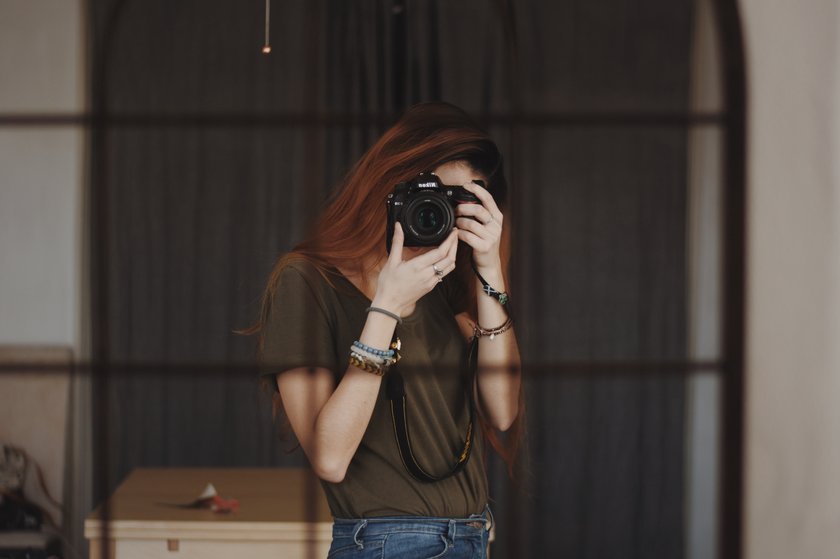 This is a full-frame camera that was released in 2020. It is created as an entry-level option in the Z-series mirrorless lineup, which also includes the higher-end Z6 and Z7 models. Overall, this is a user-friendly option with advanced features that are easy to use, making it a great choice for newcomers looking to step up from a basic DSLR.
This device features a 24.3-megapixel full-frame CMOS sensor and an EXPEED 6 image processor, which allows it to capture high-quality images with impressive dynamic range and low-light performance. It also features In-Body Stabilization (IBIS), which compensates for camera shake, useful for handheld shooting in low light or when using long lenses.
This model has a hybrid AF system with 273 phase-detection points that cover approximately 90% of the frame, as well as Eye Detection AF, which makes it easy to capture sharp portraits. The Z5 is capable of continuous shooting at up to 4.5 fps and 4K UHD video capture at up to 30 fps.
Other features include a tilting touchscreen display, a high-resolution electronic viewfinder, built-in Wi-Fi and Bluetooth, and a weather-sealed body. The best interchangeable lens camera for beginners also has a single XQD/CF Express card slot, which is a departure from the usual design.
5. Olympus OM-D E-M10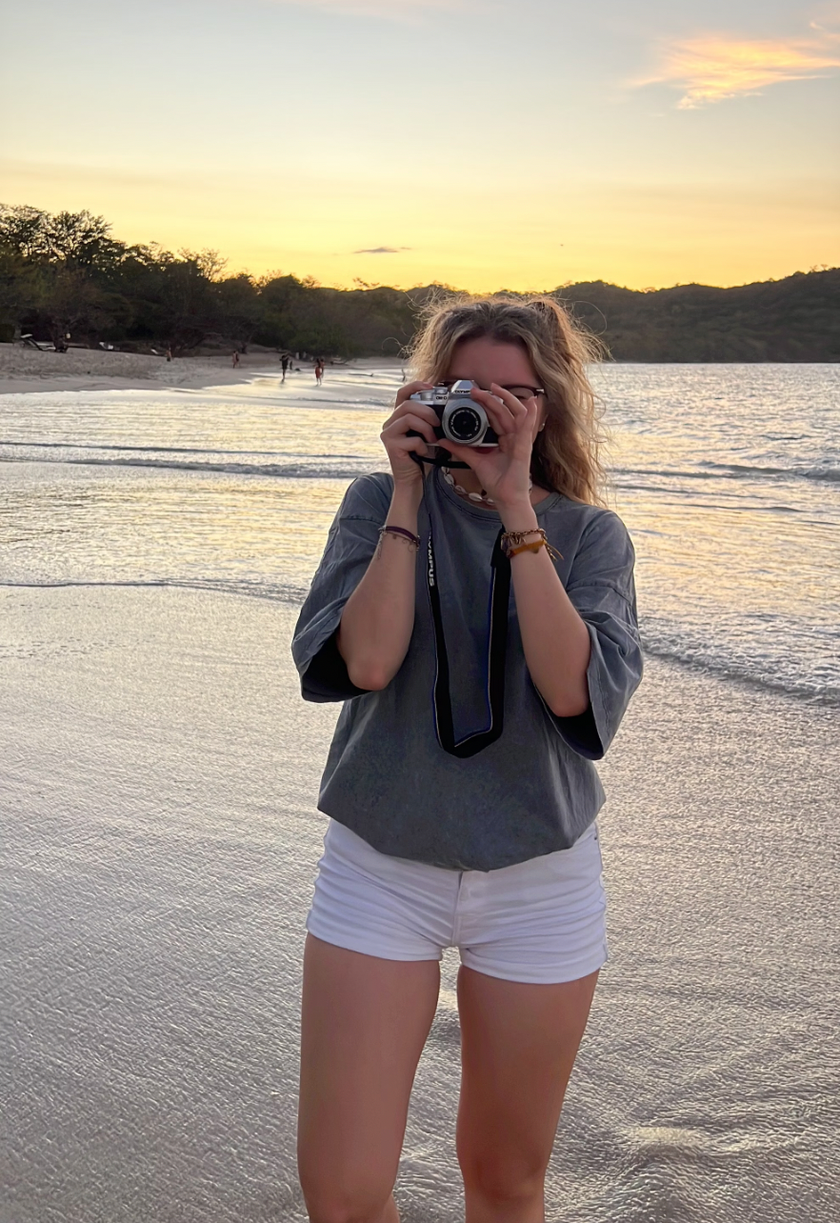 It is a compact and lightweight option that is easy to use and has a range of features that make it suitable for a variety of photographic styles. This is a great camera that is perfect for beginners looking to improve their photography skills.
The model features a 20.3-megapixel Live MOS sensor and TruePic VIII image processor, which work together to produce high-quality photos with accurate colors and sharp details. It also includes a 5-axis Image Stabilizer, which helps to minimize blurring and produce crisper images, especially in low-light conditions.
The OM-D E-M10 Mark IV has a built-in electronic viewfinder (EVF) with a resolution of 2.36 million dots, allowing you to see the image you are capturing in real-time. It also includes a tilting touchscreen LCD that makes it easy to shoot from different angles and navigate the camera's settings.
Other features of the camera are a continuous shooting speed of up to 8.7 frames per second, 4K video recording at 30 frames per second, built-in Wi-Fi and Bluetooth, and a range of creative modes and filters to enhance your photos. We can say that this is one of the best mirrorless models.
Affordable Choices for Beginners: Mirrorless Cameras on a Budget
Budget-friendly options are essential because they allow people just starting to explore the world of photography to access high-quality full-frame cameras without breaking the bank. For newcomers, investing in a top-of-the-line model with all the latest features and technologies can be overwhelming and expensive. A value-priced option, on the other hand, offers a balance of features and affordability, making it easier for beginners to get started.
These cameras are designed to offer basic functions and performance that meet the needs of most entry-level photographers without compromising on quality. They often have a simpler interface and fewer advanced features, making them easier to use for those just starting. For the most part, these are older models that are still relevant today.
1. Panasonic Lumix G7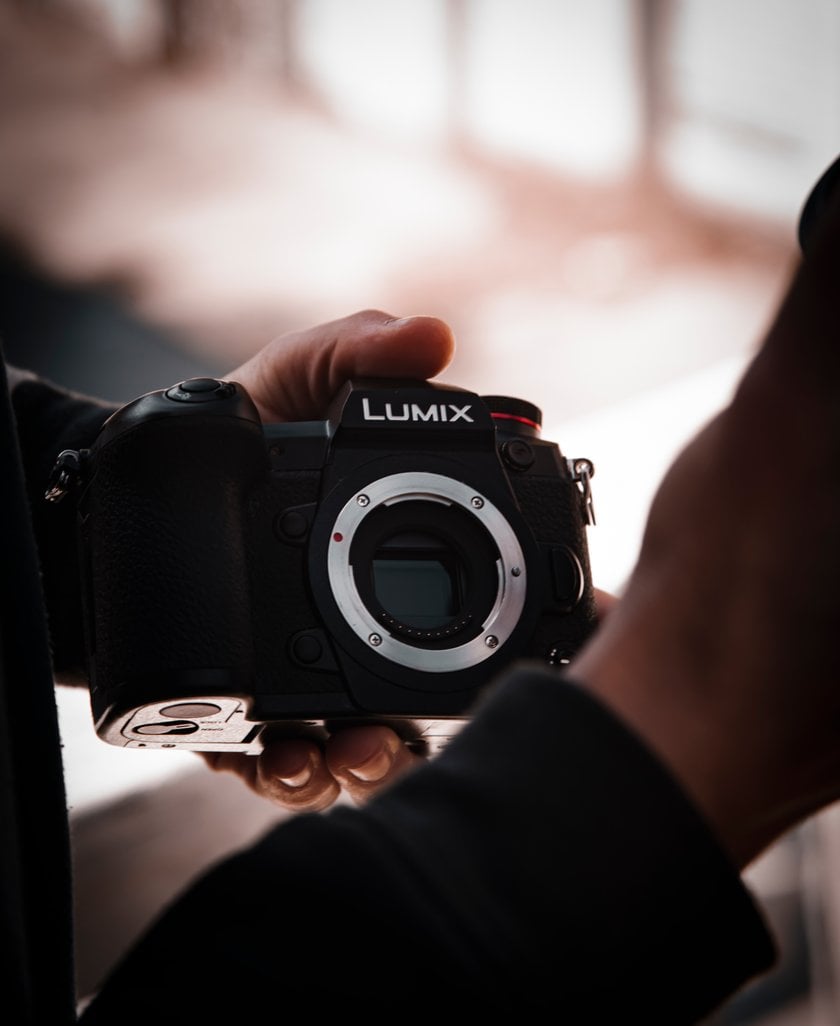 It features a 16-megapixel Micro Four Thirds sensor, which is smaller than the options found in some other mirrorless cameras, but still capable of producing high-quality images. One of the top entry-level mirrorless cameras.
The Lumix G7 also has 4K video recording capability, which is unusual for cameras in this price range. It can shoot 4K at up to 30 fps or Full HD at up to 60 fps. It also has a fully articulating touchscreen that flips out and rotates, making it easier to take selfies or shoot from unusual angles.
This model uses the Depth From Defocus (DFD) autofocus system, which is fast and accurate, and has a maximum continuous shooting speed of 8 frames per second. It also has built-in Wi-Fi, so you can transfer photos and videos to your smartphone or tablet for easy sharing. So, this is a versatile and affordable mirrorless camera that offers a lot of features for its price, making it a great choice for beginners and enthusiasts alike.
This camera also makes it easy for novice photographers to learn how to build a composition. Of course, you'll still need to process the image in a photo editor. With Luminar Neo AI tools, you can easily and quickly create a masking layer, opening up new possibilities for creativity.
2. Panasonic Lumix G100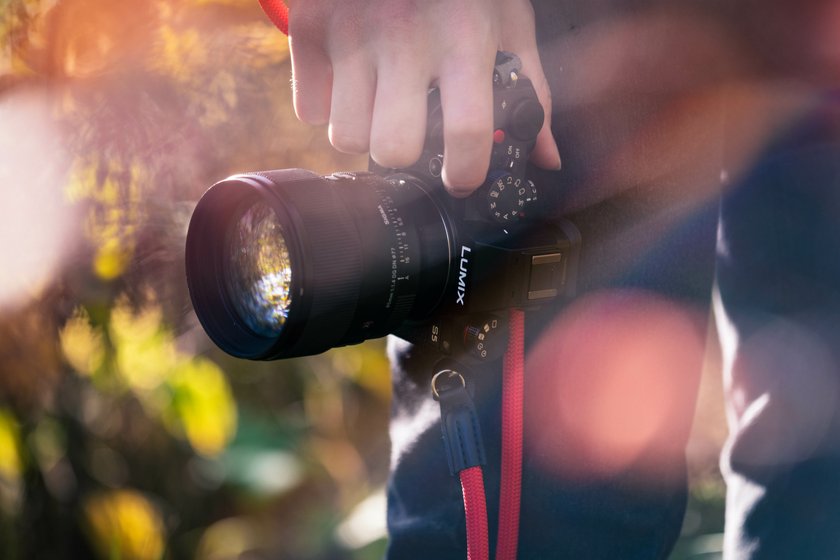 It is a compact and lightweight option that offers a range of features that make it easy to create high-quality photo and video content. Here are some of the features that make the Lumix G100 a great entry-level model:
Simple interface that's easy to navigate, even for those new to photography. The camera's touch screen allows you to change settings and adjust the focus with ease.

The G100 can shoot 4K video at 30fps and 1080p video at 60fps, making it a great choice for those who want to shoot high-quality video. It also has a built-in microphone that can record clear audio.

This model is compatible with a wide range of interchangeable lenses, which means you can easily switch gears depending on the type of photography you're doing.

There are advanced features that can help you improve your photography skills, such as a built-in electronic viewfinder, image stabilization, and face and eye detection.
As a result, the Lumix G100 is a great camera for beginning photographers who want a compact, easy-to-use camera that can shoot high-quality video and still images. Be sure to consider this model if your budget is limited.
To Sum It Up
So which camera should a beginner start with? That depends on what you want. An entry-level model is good if you want to boost the quality of your photos for social media or improve your photography skills. We've provided you with a list of this year's top models, as well as helpful advice on how to choose. That way you can easily find the best solution that meets all your needs.
The advantage of many starter mirrorless options is that they come with a kit lens. This covers the most common photography situations, getting you up to speed with the camera and giving you enough flexibility to experiment with depth of field. As your skills improve, you can upgrade to a better lens. Camera bodies are usually compatible with at least one lens line from that manufacturer.
And remember, no matter what camera you choose, you'll need editing software for photography. Luminar Neo is the perfect solution for beginners who want to achieve stunning post-processing results. Thanks to Luminar Neo's advanced AI tools, you'll get breathtaking photos in just a few clicks, as if you'd spent an hour in Photoshop. Today, Luminar Neo is a whole new level of software for retouching and editing your best works.
FAQ
Are Mirrorless Cameras Better for Beginners?
Yes, because they are generally more compact and easier to use than traditional DSLRs. Such models also offer features such as a real-time preview of exposure and depth of field, which can make it simpler for novices to learn how to take better photos. In addition, many devices have autofocus systems that are fast and accurate, which can be helpful for photographers who are not used to focusing manually.
What Is the Best Beginner Mirrorless Camera for Street Photography?
There are a couple of great options for street photography that are also beginner-friendly, including the Canon EOS M50 and Fuji X-T30.
Which Brand Is Best for Mirrorless Camera?
For example, Canon has a strong reputation in the modern market, and its mirrorless cameras are no exception. They offer great photo clarity and quick autofocus. Also, EOS series devices have been well-reviewed by photographers.
Do Photographers Prefer Mirrorless Cameras?
Many photographers prefer mirrorless cameras because they are smaller, lighter, and quieter. Plus, these devices often have advanced features that can make it easier to get the shot right the first time.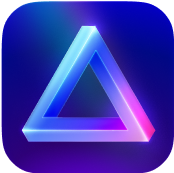 Advanced yet easy-to-use photo editor
view plans