Today, an action camera is the best solution if you need to shoot in extreme conditions. It is not necessary to buy variants from the most famous brand. Action cameras like GoPro are able to provide excellent shooting quality and are cheaper.
Is it worth it to take a GoPro with you on your trips and long-awaited vacations? Are action cameras really that good and capable of completely replacing big, regular DSLRs on a trip? Good question. These cameras have many positive aspects: they are small, lightweight, and rugged, and the picture quality is impressive, both photos and video. Plus, they're very easy to use. But there are also disadvantages, which may not be found in the best GoPro alternatives.
If you want the best action camera, it doesn't have to be a GoPro at all. We used to associate this type of camera with this brand, but now everything has changed. The topic we are going to discuss today is especially relevant to those who want to create relevant, vivid, dynamic content that is shot in extreme conditions: divers, hikers, mountain climbers, athletes, motorcycle racers, and many others.
If you want an action camera, then be sure to read this material to the end and you will find the perfect model for you. We have compiled a list of cameras similar to GoPro, from which it is easy to choose the ideal model for the price-performance ratio. To make it easier for newcomers to understand this topic, we will look at how these devices differ from standard cameras. More advanced action camera users will also find useful information here. So, let's get started with GoPro camera alternatives.
What Action Cameras Have to Offer
An action camera is an advanced model, whose main task is to capture incredible moments in extreme conditions. One of the main advantages of such a device can be considered the small size of the model. With it, you can easily create and save videos or photos of your outdoor activities and capture all the action: biking or motorcycle riding, especially on a rough version, kayaking or rafting on a catamaran, skiing or snowboarding, parachute jumping, and much more. But what action camera offers? Let's look at a few things in more detail:
The ability to shoot at high speed. It's one of the best solutions to record video on the move. This is done on purpose so that the picture is not blurry when the video is recorded at high speed. Increasing the video recording speed ensures that the picture is sharper and you can get impressive footage even with a budget GoPro alternative.

Different action cameras offer high-quality shooting in any condition, even in aggressive environments: high humidity and other adverse weather conditions. They have a wide range of operating temperatures in which they can function stably and without failures, that is, they are not affected by either heat or cold. Great action camera models are not afraid of even a fall from a great height, most likely such a camera will not suffer and will be able to continue its work.

GoPro competitors and all action cameras are compact in size and extremely rugged. If a classic camera for normal shooting is weighty, then in extreme conditions the weight will play a big role. Therefore, such devices are made very small and lightweight. Usually, the body of such models is made of reinforced high-strength plastic and aluminum. Thanks to this capable action cameras are lightweight but rugged.
So, shooting at high speed and in difficult weather conditions requires the device to be reliably protected and to ensure stable operation at all times. This camera has a unique feature - protection against moisture, dust, and temperature fluctuations. That is, manufacturers are doing everything to improve image quality in any weather, without failures. For example, there are even models designed for shooting at depth. They have a special protective box capable of withstanding the pressure of water at great depths of immersion.
Go Pro alternatives have all of the above qualities, but it will still be quite difficult to make a choice. Clearly, it is worth choosing this camera if you're going to take pictures under extreme conditions. If you are going to make this purchase and want to consider more than just a GoPro, we recommend checking out the following 9 models this year.
List of the Best GoPro Alternatives in 2023
All of the models listed below prove that it's not just one brand that's famous for making action cameras. Sometimes this is true, but the fact is that there are many good competitors, and they are worth considering if you do not want to overpay and still get a really high-quality device. We suggest you check out the following GoPro similar cameras.
1. DJI POCKET 2: The Best One For Vlogs
This is a compact steadicam with a built-in camera for perfect video stabilization. The beauty of the device is that it is very portable and easily fits in the palm of your hand. It is designed for people who want a compromise between quality picture and smoothness of the frame, without sacrificing mobility and convenience. And it does it very well. People who shoot video vlogs all the time think that this is the best GoPro alternative.
Specifications
Indeed, you can buy it as part of a great kit. Battery life here is about two hours, photo resolution 16 MP, 4K video - 60 fps. Unfortunately, there is no waterproof case. Best-in-class stabilization makes this one of the most powerful options for video bloggers and a good GoPro alternative. You can also very easily control the camera. There's a slight problem with noise in bad lightning, so that's something to keep in mind.
Reasons to Buy
High-quality build and sturdy design

Creator Combo is great for video bloggers

Small and compact size
Official Site
If you want to learn even more about this model and place an order, follow this link to the brand's official website right now.
2. AKASO EK7000 Pro: The Best Budget GoPro Alternative
This option is definitely worth your attention. This is ideal not only for beginners but also for people who are looking for a really affordable yet quality choice. So, this camera is a really good and cheap GoPro alternative.
Specifications
It's a good budget action camera in every way, it shoots pretty impressively and has a handy 2-inch touch screen. The 16 MP camera captures every moment with crisp detail and unparalleled quality. The IPS touchscreen shows everything in an improved way, and it's easy to change settings when needed, switch shooting modes, and view and playback your content. A sports camera creates a great shot of objects in motion. So, this is a very affordable GoPro alternative.
Reasons to Buy
Nice 2-inch touchscreen

Great price for 4K

Delivers sharp videos at 30 fps
Official Site
For more technical details and to see this model on the official website, follow this link.
3. DJI OSMO ACTION 3: The Best Option for Your Photo And Video Blog
For many people, this is the perfect competitor for GoPro. It's just a perfect balance of price and quality, plus it has a great field of view.
Specifications
The device is shockproof, and you can even shoot underwater. The final quality of photos and videos is also impressive, and it's even easier to mount the camera on a tripod.
When you select 4K shooting mode, the frame rate can range from 24 to 60 fps. By selecting 2.7K, the frequency will reach 120 fps, when shooting 1080p, you can select 120, 200 or 240 fps. The options here are very broad. There are several shooting modes: photo, video, slo-mo, time-lapse, and hyper-lapse. It also has an excellent battery life of just over 2.30 hours.
Reasons to Buy
Dual touch controls

Cheaper than GoPro

A good tool for blogging vertically or horizontally
Official Site
To go to the official website and learn much more about this model, use this link.
4. AKASO BRAVE 7 LE: The Best Choice for Quality/Price
We can confidently say that this is the best cheap GoPro alternative and then we will tell you why.
Specifications
This camera can shoot high-quality 4K video, which is 30 fps, and 20 MP photos. The multifunctional and portable device has a waterproof design and is reliably protected from rain, snow, and splashing water. This camera can even provide an underwater adventure. Thanks to its innovative screen design, you can switch the framing and monitoring modes between back and front. Absolutely the best alternative to GoPro.
Reasons to Buy
Excellent 6-axis stabilization

Easy setup and operation

No compromise on quality at an affordable price
Official Site
Go to the manufacturer's official website to read more about specifications.
5. INSTA360 ONE R: The Best One for 360-degree Viewing
Now all the companies competing with GoPro are trying to innovate faster. This model is no exception, which has become one of the most intriguing releases of recent years. This is the best camera like GoPro.
Specifications
The model gets its name from the fact that it is two cameras in one, sort of. It has two lens modules that can be swapped at will. You can also choose a shooting mode with a one-inch sensor. Shooting modes with AI help highlight interesting parts of the frame, giving you real flexibility in extreme conditions.
Reasons to Buy
Fully customizable

RAW shooting available

AI-assisted capture modes
Official Site
To learn more about this device, follow the link to the official website.
6. SONY HDR-CX405: The Best Compact Option
If you are looking at an action camera more as something for fast video shooting rather than as a device for shooting in extreme conditions, then this model may be the best choice!
Specifications
This model is capable of creating beautiful 1080p footage in a lightweight, self-contained package. It's easy to use and take with you wherever you go. The photo resolution is 9.2 MP. It's a good and easy choice for casual video. If you want to do something more advanced, you might start to worry about the lack of 4K or a port for an external microphone. But in terms of basics, it does the job for a good price.
Reasons to Buy
Impressive price

Good stabilization

Reasonably priced
Official Site
You can read more about this model at the link on the official Sony website.
7. SONY RX0 II: The Best Option for Professional Shooting
The manufacturer has taken a leading position in the market of action cameras with this line of professional-class models.
Specifications
A few annoying problems with the first model in the line - with it you could not record 4K video without a recorder, and now this problem has been solved. The footage looks great, and the ability to capture quality footage at ultra-low speed, even in Full HD, is the main advantage of the model. The 1-inch sensor is also much larger than the same parts in any other action camera. The only real drawback is that all this technology is expensive.
Reasons to Buy
Powerful slow motion

High-quality shooting

Compact and very small
Official Site
This link will take you to Sony's official website for a more in-depth look at the features and make an order.
8. DJI ACTION 2: The Best One for Perfect Stabilization
This is a universal action camera with no exceptions. The leading drone manufacturer has got GoPro thinking by introducing a new state-of-the-art compact camera model with superior stabilization.
Specifications
The camera has a larger 1.7-inch sensor for shooting. Even when paired with the add-on it is about the size of a GoPro. When paired, you get a USB connector or the ability to add a microSD card. Touchscreen control is a bit limited by the size of the main camera, though the front-facing touchscreen mount fits it perfectly, making video blogging easy.
Reasons to Buy
You can use compact or combination unit

Dual touch interface

Unbelievably easy control
Official Site
Go to the official website to get a better understanding of all the features of this model.
9. OLYMPUS Tough TG-6: The Best Option With a Great Zoom Lens
This model is also often positioned as an alternative to the popular GoPro options and presents it as a great action model.
Specifications
This is a camera with a zoom lens (maximum aperture of f/2). It looks and operates more like a traditional camera, making it noticeably bulkier than a standard action camera. But if that doesn't bother you, it's a very rugged camera that will stand up to any adversity and continue to shoot in high resolution.
Reasons to Buy
A quite justifiable price

Very rugged

Optical zoom lens
Official Site
Check out all the specs on this camera on the official Olympus website.
How to choose the best alternatives to GoPro for you?
Because of the huge variety of brands and models, making the right choice can be difficult. Surely you have already thought about the points by which to choose this device. In order to make a successful purchase when you are looking at the GoPro equivalent, pay attention to the following features.
Photo/Video Resolution
The higher this parameter, the clearer the picture will be. The standard for today's cameras is high-resolution Full HD. However, there are also Ultra HD cameras on the market with other resolutions, although increasing this parameter leads to a marked increase in the cost of equipment. the higher the resolution, the better the images will be but will take up more space in memory. Photo resolution, like shooting resolution, is an adjustable parameter, which means that you can always set a lower value to save space.
FPS
As the number of frames per second increases, the video becomes smoother, but the cost of the alternative to GoPro also increases. Sometimes product specifications specify not just one parameter, but several the number of frames at different resolutions. This gives an idea of the capabilities of shooting in different modes. If you plan to frequently shoot events with heavy traffic, it is better to choose cameras with a frame count of 60 fps or more.
Angle of View
A special feature of action cameras is wide-angle lenses. Due to the large viewing angle, the best Go Pro alternative captures everything that happens in front of the lens. At the same time, action cameras often lack autofocus, because in dynamic scenes there is no time to adjust the focus for each rapidly changing frame. Because of this, both near and far objects are sharp, but the price for this is a distorted image at the edges.
Data Storage
When buying the camera, you will most likely need a memory card and one that is required by the manufacturer. It is better to find out from the seller or in the instruction manual of the gadget because not all memory cards are suitable for the action camera. Also, pay attention to the maximum capacity of the memory card that the camera supports. With a small memory, you will constantly run out of space on the card.
Additional Features
Alternatives to GoPro can be equipped with special mounting elements on the body, and various additional accessories and mounts can be used. There may also be a function whereby you can connect the camera to your smartphone, tablet, or computer. Also, pay attention to the power and autonomy of the device. Be sure to consider the presence of the stabilizer in GoPro alternatives, which aligns the camera during movement and shaking, which smoothes the effect of a shaky frame.
Luminar Neo: The Best Photo Editor for Any Photographer
The footage you get with an action camera can be made even more gorgeous. If you don't want to spend a lot of time processing photos in Photoshop, there is a great alternative. Luminar Neo is a state-of-the-art photo editor that is powered by AI. It contains an astonishing number of professional editing tools that are applied in just a couple of clicks to your shots from cameras like GoPro. A great bonus is a simple and intuitive interface that even a beginner will understand.
Apply different filters, perform color correction, and remove noise and various artifacts. In just a few minutes your photo will be perfect as if you spent an hour editing it in Photoshop. Plus, the Luminar Neo will cost you a lot less. You can try it for free for 7 days, then buy a subscription or a lifetime license of your choice. Get yourself a new photo editing tool that will open up incredible dimensions of your creative process.
Concluding Thoughts
So we took a closer look at each camera, which is similar to Go Pro. They are of high build quality, make excellent footage, and can also work in extreme conditions. If you like extreme sports and outdoor activities and want to capture the most interesting things, a regular camera is not suitable for this purpose. It will not cope with shooting on the move, especially at high speed.
It is also obvious that not every device will be able to work well and stably in high humidity and in extreme conditions. Classic cameras are just for taking pictures of static subjects in a quiet environment. For shooting dynamic objects it is better to choose action cameras and not necessarily GoPro. After all, that's why such a GoPro camera competition was created, so you can choose the best option. Now you can capture amazing pictures in any place, in any weather, at any speed.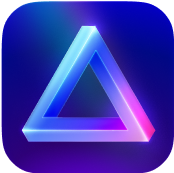 Advanced yet easy-to-use photo editor
view plans