Here are our picks for some of the best landscape photography locations, combined with the best times to visit.
Very few of us get to travel all year long in pursuit of the ultimate photo—we usually have to plan our trips according to our work schedules. But if you could take a year to travel just for your photography and you were wanting to hit the most iconic, stunning landscapes, here's what your schedule might look like.

January - Cinque Terre, Italy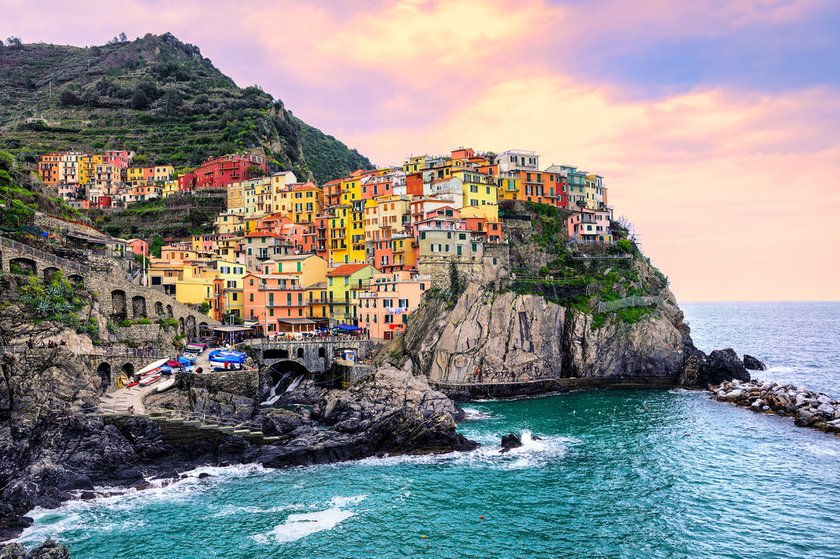 By Boris Stroujko

Cinque Terre, Italy

Cinque Terre is a national park on the Italian Riveria containing five amazingly photogenic villages. The villages seem frozen in time and are set against one of the most beautiful coastlines in Europe.
Why January? Well, Cinque Terre's beauty is well-known and the crowds can be pretty dense during the summer. January allows for next to no tourists, great off-season prices, and the occasional brilliant sunset cloudscape after a winter storm.
February - El Chalten, Argentina (Patagonia)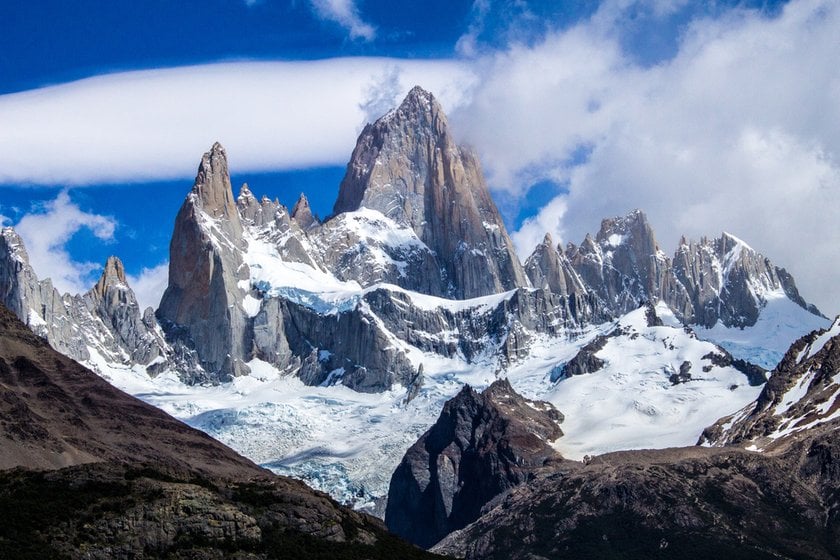 By Samuel Kochhan
El Chalten, Argentina (Patagonia)
El Chalten, Argentina's national capital for hiking and trekking, contains some of the best scenery in the world for landscape photography. Rugged fjords, steep volcanoes, crystalline lakes, and glistening glaciers all combine to make it a landscape photographer's dream come true. February falls right at the end of the region's summer time, offering the best weather for outdoor shots.
March - Antelope Canyon, Arizona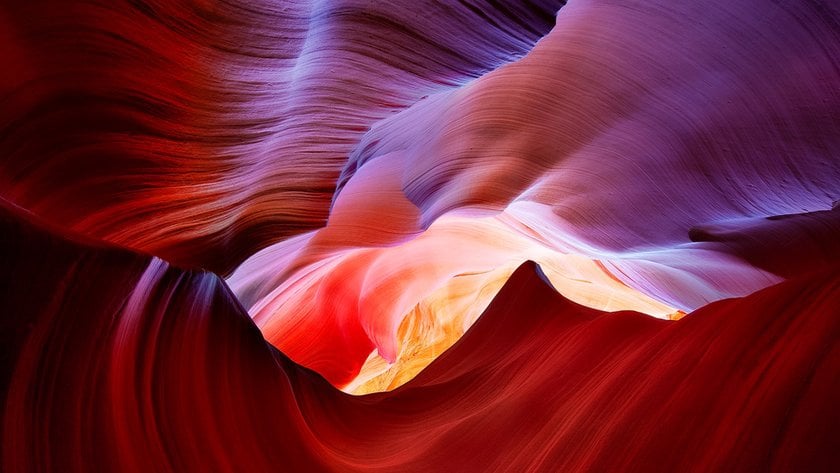 By Carlos Zaldivar
Antelope Canyon, Arizona
Antelope Canyon is one of those special places that most photographers have on their bucket list. It's an intricately-formed sandstone canyon, complete with beautifully-textured, curving walls, and, if you time it right, a floor-to-ceiling light beam that illuminates the striped whorls of stone like a laser beam. Mid-march is the earliest you can go to get the full sun-beam effect, and by avoiding the summer, you're likely to have somewhat fewer photographers cramming every inch of the shoot. (Yes, it's that crowded during peak season.)
While you're there, you can also visit Horseshoe Bend and White Pocket, both stunning places in themselves, and if you go a bit further south, you can spend time at the Grand Canyon as well.
April - New Zealand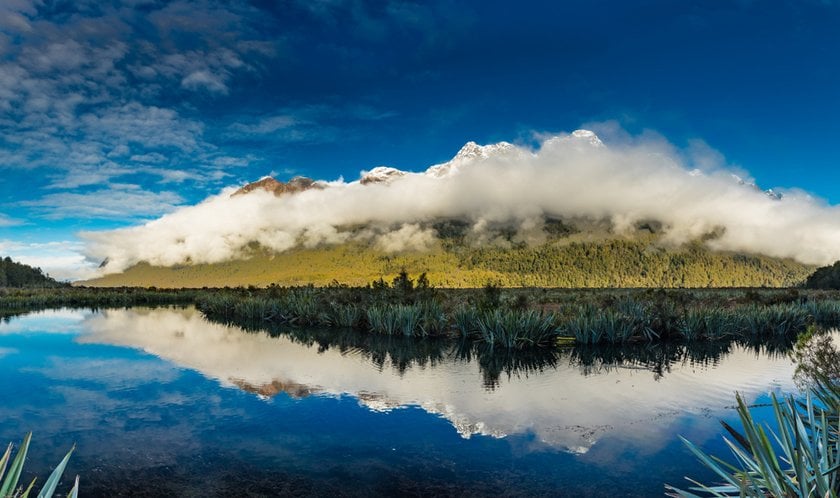 By Martin Valigursky
New Zealand
New Zealand is a breathtaking land full of mountains, geysers, rivers, fjords, and beaches, and is well worth as much time as you can give it. From the Earl Mountains and Wharariki Beach to the Milford sound, you'll come away thinking this is one of the most beautiful countries you've ever seen.
While you can visit New Zealand anytime, autumn is one of the finer seasons for landscape photography, offering brilliantly-colored fall foliage, still air for water reflections, and just the right dusting of snow on the volcanoes to the north. (Conversely, if you're a wildlife photographer, consider going Dec-Feb, as that's the best times to capture the penguins, dolphins, and seals at Milford Sound).
May - Faroe Islands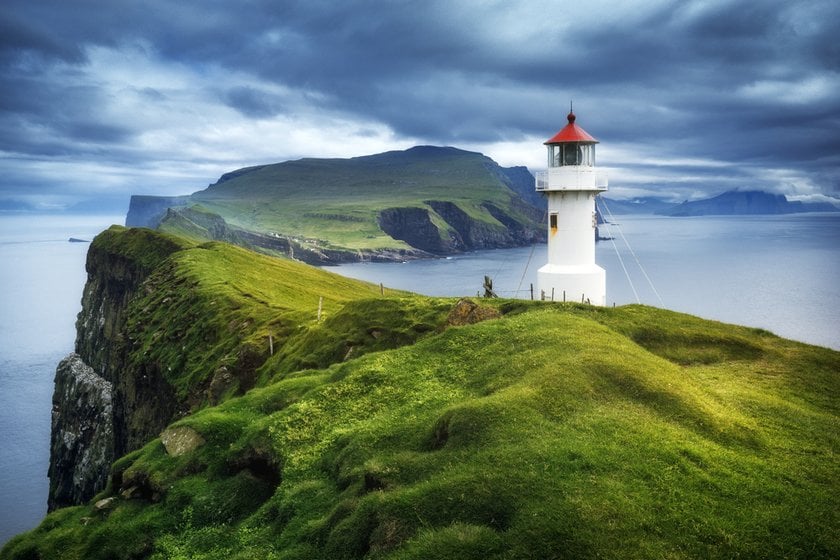 By Smelov
Faroe Islands
"Unspoiled, unexplored, unbelievable" is the phrase often used to describe the Faroe Islands. On the literal other side of the world from New Zealand, the Faroe Islands sit between Scotland and Iceland in the North Atlantic Ocean. The landscape is one of steep cliffs, high mountains, deep fjords, and huge waterfalls. The islands are quite sparsely populated, and it's easy to get away to remote places.
The tourist season on the islands generally runs May-August, but May is the least crowded of these months. Beware, though, of coming before May or after August—many visitors have been surprised to find all of the services closed down once tourist season ends.
June - Lijiang, Yunnan Province, China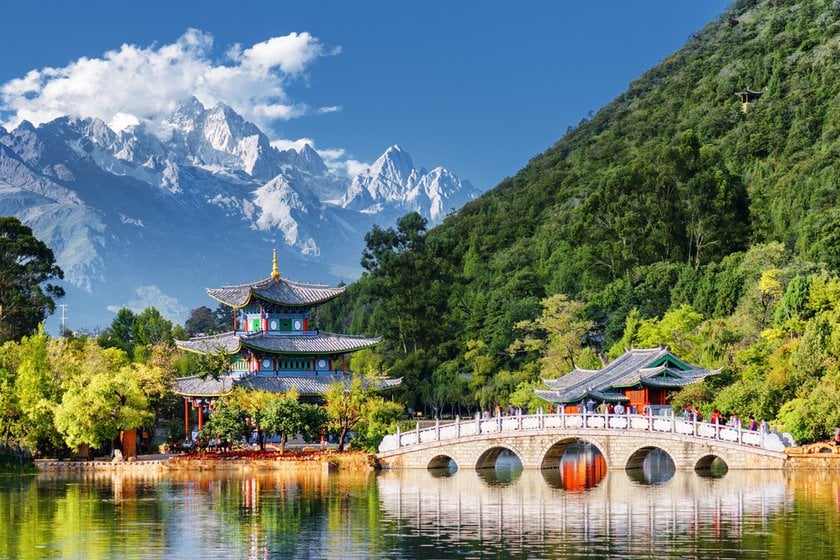 By Efired
Lijiang, Yunnan Province, China
Lijiang is a photographer's paradise, especially if you like to get add local flavor into your shots. Its most well known site, Lijiang Ancient Town, is a UNESCO World Heritage Site that was settled over 800 years ago. It's a stunningly beautiful town, surrounded by a province full of snow-capped mountains, still lakes, and beautiful temples.
The least crowded time to visit is between April and July, with the first half of June being ideal since it avoids the end of May holiday (which is insanely crowded), yet gets you there before the rains start in July. After July, the price of everything goes up for peak season.
July - Iceland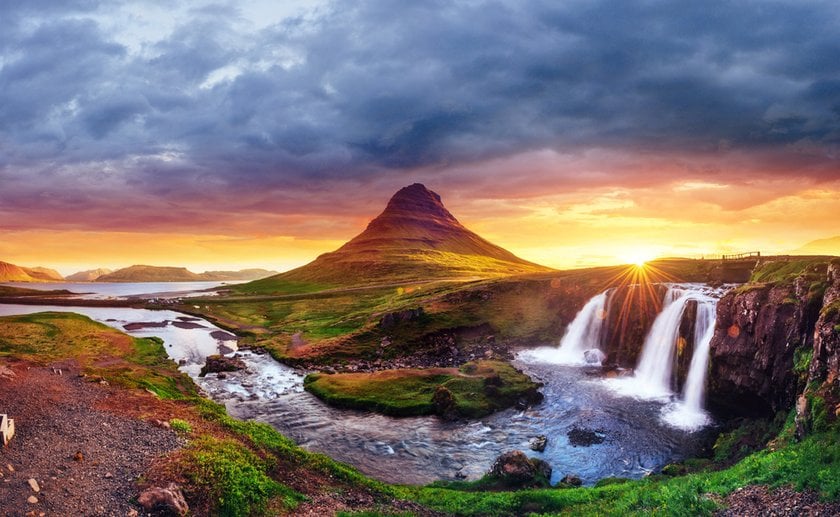 By Standret
Iceland
Iceland, "the land of ice and fire," is currently one of the most popular destinations for landscape photographers, offering everything from glaciers to cascading waterfalls. The twenty-four-hour summer sunlight makes for some fantastic lighting, and most of the best landscapes to shoot are fairly remote and off the beaten path (except for photographers).
While spring and fall are the best times to shoot the aurora, summer offers the best lighting for more traditional landscapes. The nights are super short (almost non-existent in July) and the sunsets are long and slow, followed by an even longer blue hour.
August - Banff National Park, Canada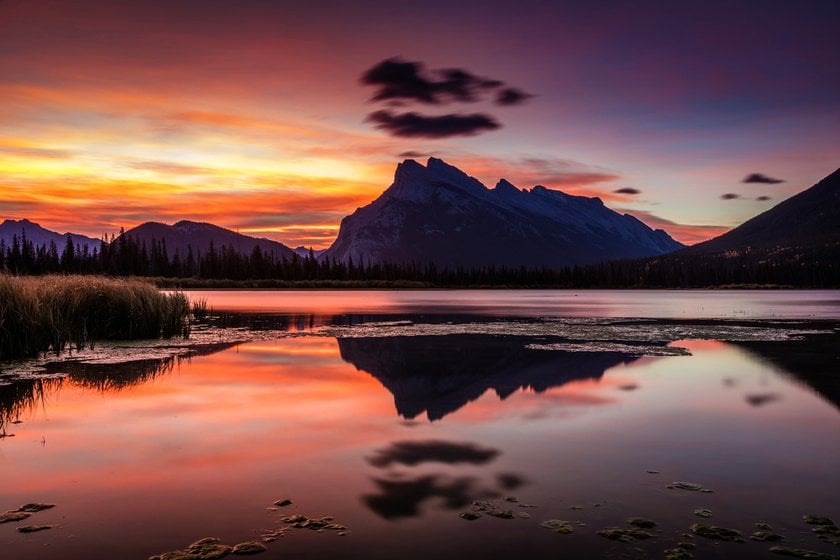 By Pierre Leclerc
Banff National Park, Canada
One of the most beloved places in the Rockies for photography is the area around Canada's Banff National Park. The Vermillion lakes, Two Jack lake, Mount Rundle, and the Minnewanka Lake Loop are just a few of the many options for stunning photography here. The problems won't be finding a good shot, but rather wondering if you brought enough memory cards.
August is a great time to visit, offering the driest weather, plenty of daylight, and warmer temperatures. It is unfortunately during the peak season, but luckily there are plenty of solitary, remote places to land stellar shots.
September - Peru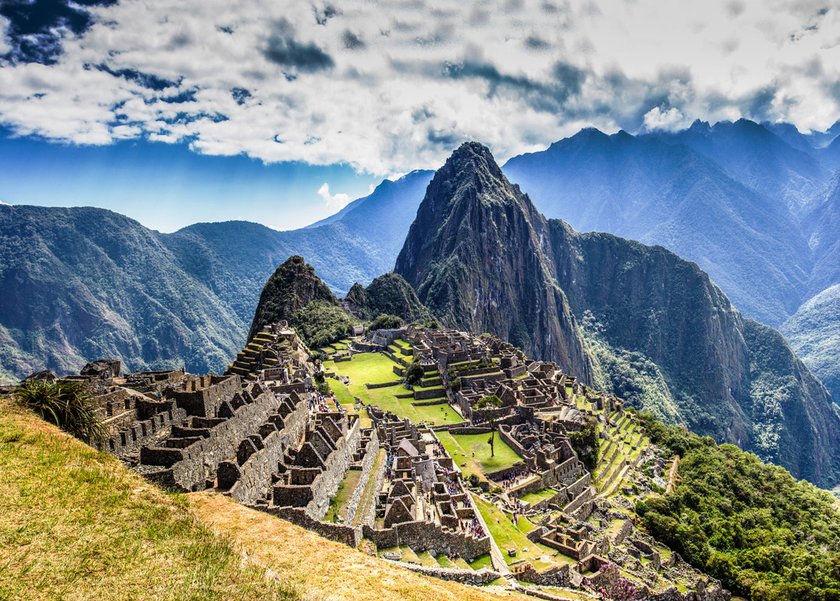 By Iryna Savina
Peru
The Andes is one of the most remarkable mountain ranges on the planet. Combine that with the ruins from ancient civilizations and the huge vistas, and Peru is a place you won't want to miss out on. The peak season is July and August and is best avoided (especially when visiting Macchu Picchu). September falls towards the end of the dry season, giving you hours of sunshine, little-to-no rainfall, and amazing views off the jagged Andean peaks. It also gives you lower prices and smaller crowds.
October - Namibia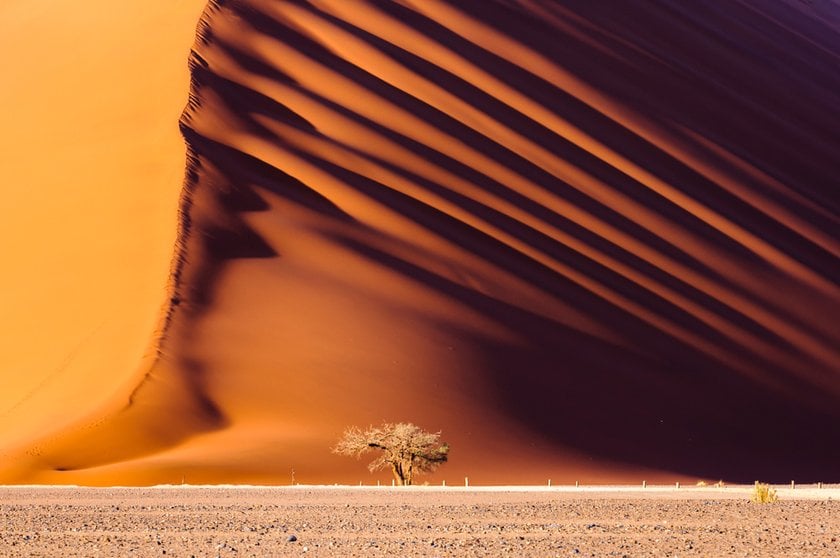 By Stephen Barnes
Namibia
Namibia is a country in southern Africa that borders the Atlantic Ocean on the west and Zambia, Botswana, and South Africa on its landed sides. It sports the highest sand dunes in the world, ancient camelthorn trees set amidst dry clay beds, and the world's second-largest gorge. Its striking landscapes will leave you breathless, and if you're a wildlife photographer, you won't ever want to leave. Namibia is home to the world's largest population of both cheetahs and black rhinos, and has sizable populations of desert elephants and lions.
October falls right in the middle of the Namibian spring, offering a far more comfortable temperature range than summer. The weather is usually sunny, with a few photogenic clouds here and there to break things up. Because of intermittent rain, the landscape sports some greenery during this time, making for far more picturesque photos. Springtime is also the time for wildlife photographers to capture pictures of newborn and young animals.
November - Valley of the Moon, Chile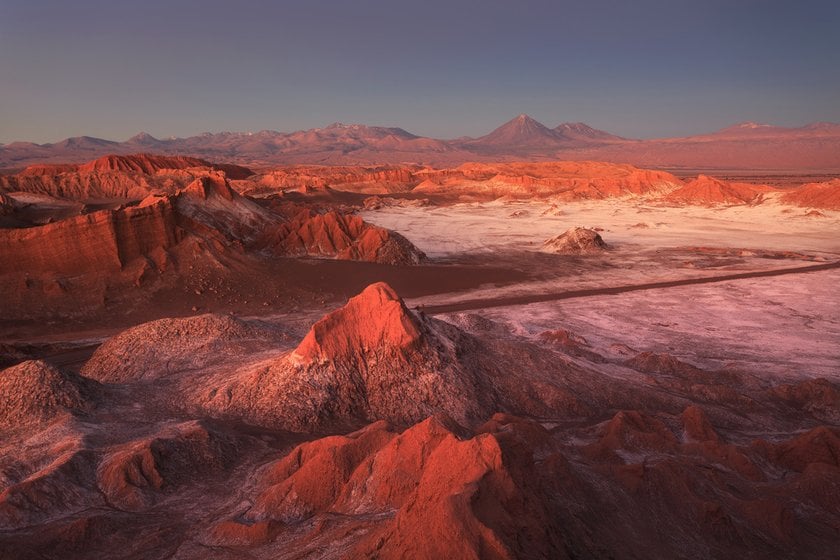 By sunsinger
Valley of the Moon, Chile
If you're looking for other-worldy unique landscapes, then Chile's Valley of the Moon fits the bill. Situated in the driest place on Earth, the Atacama Desert, the Valley of the Moon is home to rugged rock formations, deep valleys, sand dunes, and salt caves. The valley earns it name from the lunar-esque landforms that fill with deep shades of purple, pink and gold when the sun rises. Truly not a sight to be missed!
Visiting in November gets you there a month before peak season, so prices are lower and there are fewer tourists. You can also go during the summer peak season (December-March) but make sure to avoid the winter months of June-September, as most services shut down then and the weather becomes unworkable.
December - Oregon Coast, USA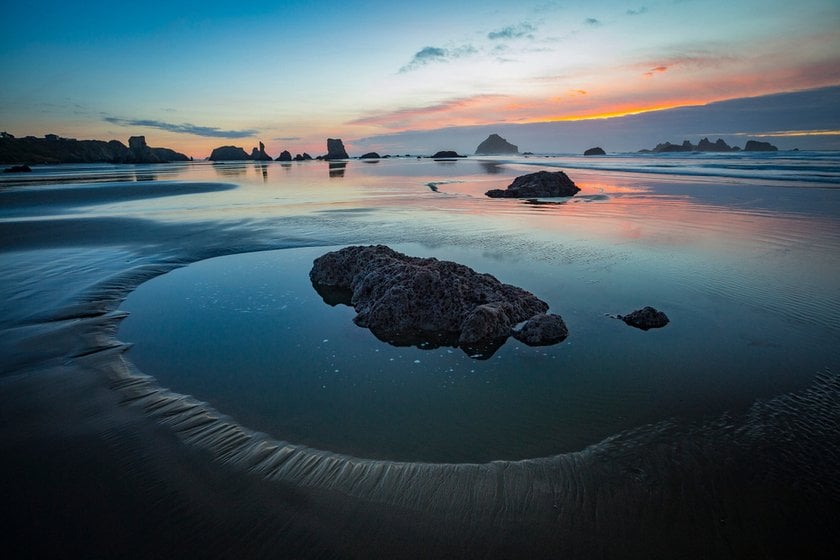 By Frederick T Stapenhurst
Oregon Coast, USA
The Oregon Coast on the western side of the United States has some of the best rocky coastlines of the continent. The beaches stretch for miles and most of them are public, allowing everyone access to some of the most beautiful seascape scenery around. While you might think it would make more sense to go during the summer, the winter is actually far better for dramatic skies. Not only do you get amazing sunrises and sunsets, but the occasional coastal storm will often give you great photos even in the middle of the day. Sure, you might get rained out a day or two, but the resulting skies will be well worth it. Just plan to come for more than a couple of days.
Another bonus to going in December? Super cheap prices in accommodation and other services while having next to no one on the beach.
Once you've landed some great photos and edited them with Luminar, feel free to share with the greater Skylum community on Facebook where over 30,000 photographers like you post their work.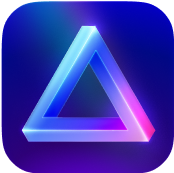 Advanced yet easy-to-use photo editor
view plans