Can you promote photos on TikTok? Absolutely! TikTok isn't just for dancing and funny videos. In 2024, it's also an awesome place for photographers like you to get noticed and share your amazing work. So, if you want to learn how to do it and make your images famous on TikTok, you're in the right spot. We've got five super easy tips for you, from telling stories to cool editing tricks.
Let's jump in and discover how to get your photography noticed on TikTok!

Brief Overview of TikTok's Influence on Photography
TikTok, the social media platform synonymous with short, captivating videos, has evolved into a bustling hub for photographers in 2024. But first things first – how to post photos on TikTok? Let's explore that.
Posting photos on TikTok is a straightforward process. You can create engaging, slideshow-style videos by using a series of images. Simply open TikTok, tap the '+' sign to create a new video and select 'Photo Templates' to upload your photos. You can then add music, text, and effects to make your photos come to life. It's a fantastic way to showcase your portfolio and capture viewers' attention in a visually appealing way.
Now, let's delve into why TikTok has become a game-changer for photographers like you!
The Importance of Promoting Your Photography in the Digital Age
In today's digital landscape, promoting your photography is no longer optional; it's essential. Platforms like TikTok have leveled the playing field, offering photographers a unique opportunity to reach a vast and engaged audience.
With TikTok's millions of daily users, photographers, both seasoned pros and newcomers, can showcase their work and gain exposure without the need for a big budget. TikTok empowers you to connect with potential clients, build a community, and tell personal stories through your art.
So, TikTok is your golden ticket to share your passion and talent with the world. In the upcoming sections, we'll share five crucial tips to help you succeed on TikTok. From storytelling techniques to creative editing tricks, we'll guide you on your journey to becoming a standout in the vibrant TikTok photography community!
Five Essential Tips for TikTok Success
Tip 1: Mastering Storytelling
Effective storytelling is your secret weapon on TikTok. Let's see how it works with an example:
Imagine you're a landscape photographer. Instead of just posting a breathtaking shot of a mountain range, you can take your viewers on a journey. Start your TikTok video with the image and then transition into a brief narration:
"Hey there! This photo right here, it's not just pixels; it's a memory frozen in time. I hiked for hours, battling the elements and exhaustion, to capture this majestic mountain sunrise. But what you can't see is the chill in the air, the sound of my boots crunching on the trail, and the pure awe I felt when the sun peeked over the peaks."
By sharing the story behind your photo, you've turned a stunning image into a captivating narrative. Your audience now not only appreciates the beauty but also connects with the experience. This makes your content memorable and relatable, which is a powerful way to engage viewers on TikTok.
Tip 2: Leveraging Editing Tricks
Editing is a vital ingredient in crafting visually appealing TikTok content. Here's how you can use it to enhance your content:
1. For Photos
Luminar Neo's AI-powered features can transform ordinary images into eye-catching works of art. You can:
Enhance Details: Bring out the finer elements of your photos with AI-powered detail enhancement, making textures and patterns pop.

Color Grading: Adjust colors with precision to create the perfect mood for your shots, whether you want a warm, cozy feel or a cool, futuristic look.

Special Effects: Experiment with a variety of special effects to give your photos a unique and creative twist.

Advanced Editing: Use the power of AI to perform advanced edits, such as object removal, changing backgrounds or skies, and more. These tools can help you perfect your image and achieve your desired creative vision!
Unleash Your Creative Potential with Luminar Neo
View Plans


2. For Videos
After editing your photos, consider creating a slideshow-style video with them using video editing software like Adobe Premiere Pro or iMovie. Incorporate your edited photos into the video, add transitions, and pair them with a compelling soundtrack to make your content stand out.
When it comes to sharing your edited photos and videos on TikTok, you can either directly upload them from your device's gallery or use video editing apps like CapCut or InShot to refine them further. These apps allow you to add music, text, and effects to your videos, creating engaging content that will grab your audience's attention on TikTok.
Tip 3: Be Consistent and Engage with Your Audience
Consistency is super important on TikTok. Decide how often you want to post, like every day, once a week, or every other week, and stick to it. Also, don't forget to chat with the people who comment on your videos. Ask them questions, respond to their comments, and show that you appreciate them. Building a connection with your viewers keeps them coming back for more.
Tip 4: Get Noticed with Hashtags and Trends
To get more people to see your TikTok videos, you need to use hashtags. These are keywords that help others find your content. Use hashtags that match what your video is about. Also, keep an eye on popular TikTok photography trends. Join in on these trends, or put your own spin on them to grab people's attention!
Tip 5: Tell People About Your Work and Services
If you want to show off your photography skills or offer your photography services on TikTok, go for it! Share short clips of your work to give people a taste of what you can do. You can also make videos that tell people about your photography services but don't make it sound too much like a sales pitch. Finally, encourage people to visit your website or get in touch if they're interested in what you offer.
For more insights on avoiding common photography marketing mistakes, be sure to check out our post, Photography Marketing Mistakes: Avoid These Pitfalls!
Partnering with TikTok Influencers
Working together with TikTok influencers can really help you get your photography noticed by more people on the platform. Here's how you can do it:
Find the Right Fit: Look for TikTok influencers whose style or interests match your photography. This way, their followers are more likely to be interested in your work, too.

Team Up: Reach out to these influencers and suggest working together on a project or video. It could be a fun challenge or a creative idea that involves your photography.

Cross-Promote: When you collaborate, both you and the influencer can share the same video on your TikTok accounts. This way, their followers get to see your work, and your followers get introduced to the influencer.

Engage with Their Audience: During the collaboration, make sure to engage with the comments and questions from the influencer's followers. Being friendly and approachable can help you connect with new people.
Collaborating with TikTok influencers is like teaming up with someone who already has a lot of fans. It's a way to share your photography with a bigger audience and gain more followers on TikTok.
Conclusion
TikTok is more than just a place for dance and humor. It's a great place for photographers like you to show off your work. We've given you five easy tips, from storytelling to cool editing tricks, to help you get started!
Remember, promoting your photography on TikTok is essential in today's digital age. It's a level playing field for all photographers, whether you're a pro or just starting. So, jump in, be creative, and share your passion with the world! With these tips, you'll be on your way to TikTok success in no time!
Happy posting!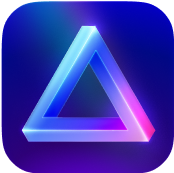 Advanced yet easy-to-use photo editor
view plans