Welcome to the world of editing images, where creativity knows no limits. In the world of modern technologies, the power to transform ordinary photos into extraordinary works of art lies at your fingertips. Whether you're a seasoned photographer or just starting on your visual journey, the perfect image editing tool has a paramount impact on the final results of your creative work.
Enthusiastic photo editors constantly seek innovative tools to enhance their skills and bring their visions to life. The reviews of Photoscape show that this software is considered reliable among users.
However, photo editing tools in the 21st century are diverse; photographers have many options regarding different factors, such as their budget, proficiency level, and goals. To stay ahead of the curve, you must be aware of the latest trends and tools, exploring alternative options and their potential ability to match your constantly evolving needs when editing images.
This article will give you an observation of the seven best Photoscape-similar kinds of photo editing software. In part, we will look at the photo editing abilities of Luminar NEO. This outstanding AI-based photo editing tool is often included in various ratings of the best photo editors.
Photoscape: Pros And Cons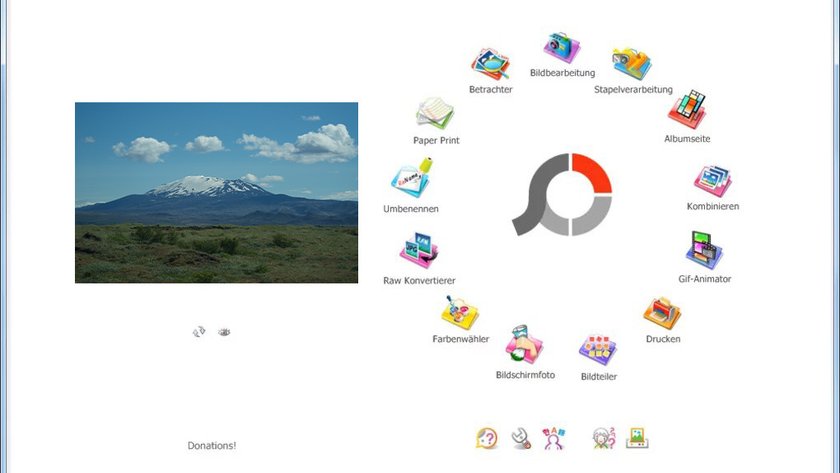 According to the Photoscape reviews from the users, it has an intuitive, user-friendly interface that makes it a good option for beginners. But its variety of filters, brushes, and cropping options offers a one-stop solution for various editing needs for advanced-level photographers.
Photoscape's batch editing feature is a time-saver for those working with multiple photos. It allows users to apply the same edits to multiple images simultaneously. This software is versatile enough to handle basic editing tasks like resizing and retouching while offering advanced creative editing features.
However, Photoscape has certain significant drawbacks, too. The advanced features are limited, a common problem for image editing tools with free and paid versions available. The Photoscape price seems small when considering a standard performance ($39.99 to $59.99). However, in this case, even spending money on the tool doesn't mean you will have all the features you need. The main advanced features are available only in the Pro version, for which you have to be ready to pay double the price ($59.99 to $99.99).
Users have reported occasional compatibility issues with certain file formats and operating systems, leading to frustration during editing. A common concern among users is the need for more comprehensive customer support. Resolving issues or seeking assistance can be challenging at times. While Photoscape is generally smooth for basic tasks, it may need to catch up when handling large files or extensive edits.
That is why more and more users nowadays seek more convenient and cheaper alternatives to Photoscape Photo Editor. We will observe these alternatives in more detail in the following section.
7 Best Photoscape Alternatives
Look at the best Photoscape alternatives available for Windows and Mac operating systems. Each alternative offers unique features and capabilities, ensuring an option aligns with your editing requirements, preferences, and budget.
1. Luminar NEO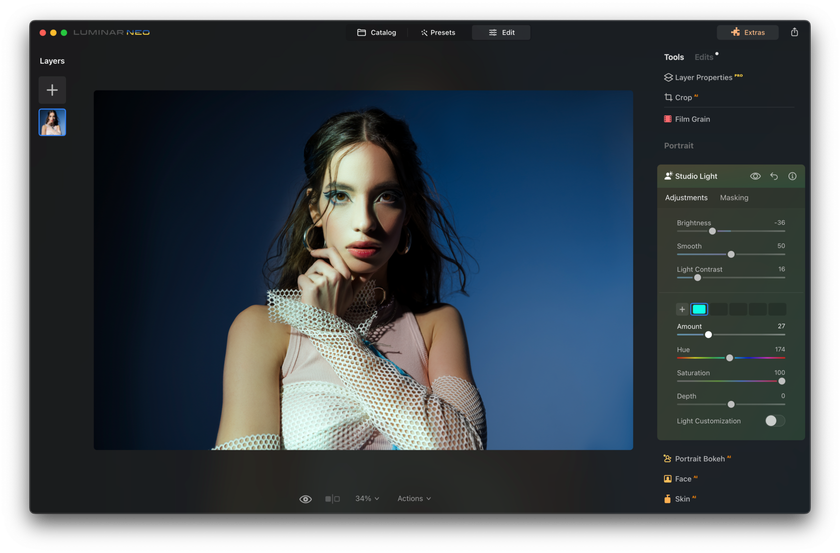 Price: Get your own best Plan on a month or year basis.
Advantages: Luminar NEO leads the pack with cutting-edge AI-powered tools that enable seamless, creative edits. Its intuitive interface welcomes photographers of all levels, and a rich library of templates and presets expedites your workflow. Unique features like AI Sky Replacement and AI Skin Enhancer provide a distinctive edge.
Disadvantages: While it's a powerhouse for most editing needs, advanced users may need to catch certain high-end features typically found in premium-class editing software for proficient photographers, such as Adobe Photoshop.
Download Luminar Neo and Get a 7-day Free Trial
I'm in!
2. Adobe Photoshop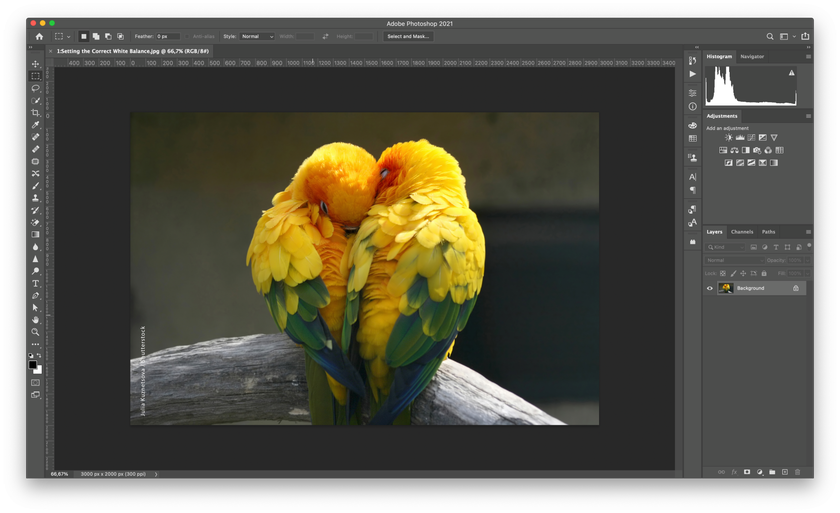 Price: Subscription-based (starts at $20.99/month)
Advantages: Adobe Photoshop is the gold standard for professional image editing, offering an extensive toolkit for advanced image manipulation. Integration with Adobe Creative Cloud enhances collaboration and access to assets. Features like advanced retouching, 3D modeling, and content-aware fill set it apart.
Disadvantages: The premium-class price of the software makes it unaffordable for most users. The learning curve needs to be clearer and simpler, especially for newbie photographers and those who didn't study photo editing professionally and have no plans to do so. If you edit pictures casually occasionally and want to avoid making it your profession, seek a simpler option.
3. GIMP (GNU Image Manipulation Program)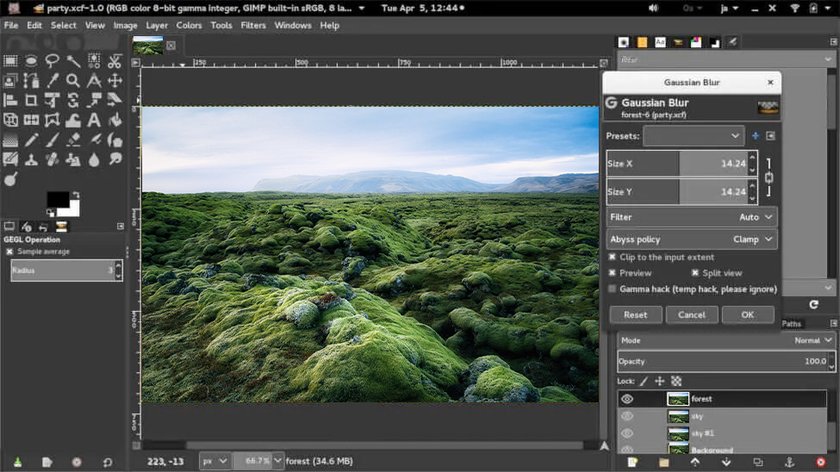 Price: Free
Advantages: GIMP, an open-source alternative, packs powerful editing capabilities and benefits from an active community. Its extensive plugin support enhances functionality, and its cost-free nature makes it accessible to everyone, regardless of financial ability.
Disadvantages: The interface may appear less intuitive for those new to photo editing and might need more advanced features commonly used in premium-class software, such as Adobe Photoshop. In addition, here, you cannot use the artificial intelligence functions that Luminar Neo offers.
4. Corel PaintShop Pro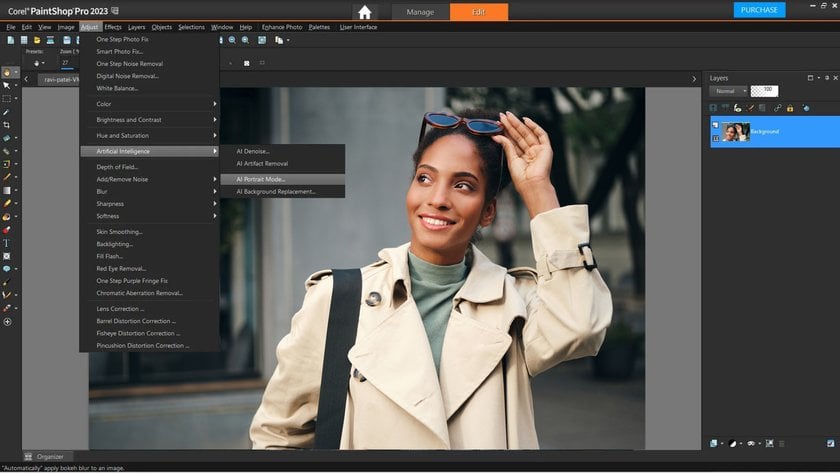 Price: Starting at $79.99
Advantages: PaintShop Pro offers a user-friendly interface coupled with powerful editing tools. It caters to both beginners and intermediate users with various creative options, making it a well-rounded choice. Features like AI-powered enhancements and 360-degree photo editing stand out.
Disadvantages: While it supports Windows and Mac, Mac users may need more features than their Windows counterparts. It might not have certain advanced capabilities used by professional users.
5. Capture One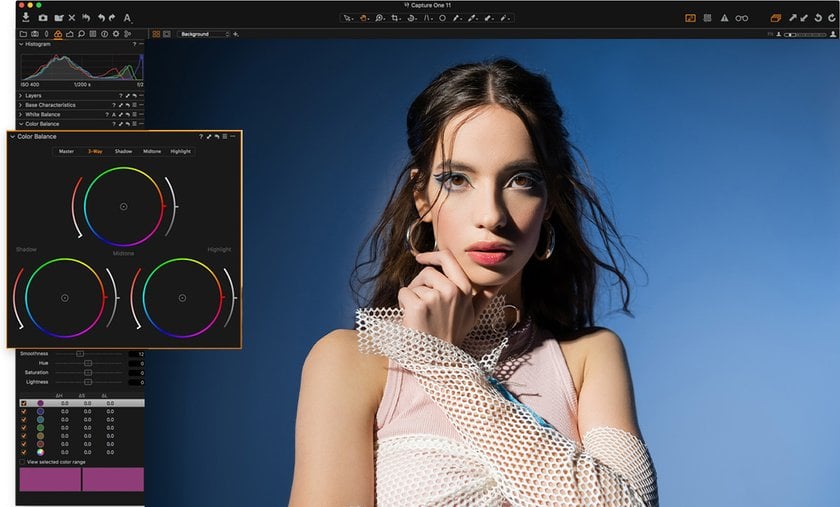 Price: Starting at $299
Advantages: Capture One is a professional-grade software favored for its robust color grading and tethering capabilities. It excels in raw image processing, providing meticulous control over color and exposure. Its industry-leading tethering support is a boon for studio photographers.
Disadvantages: The price could be higher due to the need for more features. The interface is far from user-friendly, so beginners may struggle to master this software.
6. DxO PhotoLab
Price: Starting at $129.99
Advantages: DxO PhotoLab shines in automatic corrections, making it ideal for quick edits. Its powerful noise reduction and lens correction features ensure your images look their best. DeepPRIME noise reduction is a game-changer for low-light and high-ISO photography.
Disadvantages: Some users may find its workflow less flexible than other options, and it might have a different level of versatility for advanced editing than most premium-class editing tools.
7. Affinity Photo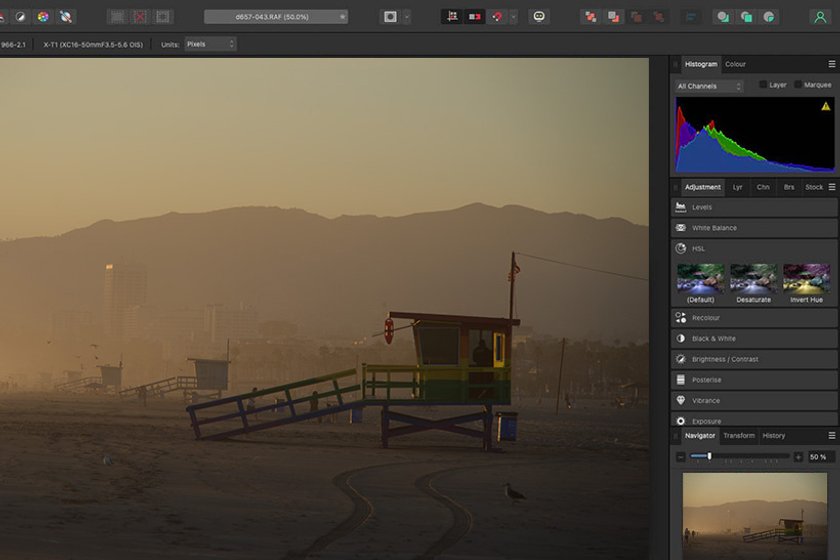 Price: Starting at $49.99
Advantages: Affinity Photo delivers professional-grade editing capabilities at an affordable price. It supports advanced features like PSD compatibility and non-destructive editing, making it an excellent choice for those seeking advanced functionality without breaking the bank.
Disadvantages: While it caters to a wide range of users, a learning curve may be too complicated for the newbies. It may lack some industry-specific features present in other software.
So, as you see, Photoscape similar photo editors can be a better choice for post-processing your pictures. So explore our options and choose the one that will meet all your needs.
Bottom Line
As you embark on your photo editing journey, remember that the right tool can elevate your creativity and bring your visions to life. Whether you're a seasoned photographer, a hobbyist, or just starting, the possibilities are endless. The key is to choose the software that aligns with your unique style and aspirations. In the dynamic world of photography, one thing is certain: innovation never stops. Keep an eye on emerging trends and tools to stay ahead of the curve.
Photoscape is a common user-friendly photo editing tool. Still, its pricing issues, limited features, and low compatibility motivate users to seek alternative options, and there are many variants to choose from.
From a premium-priced Adobe Photoshop to a free GIMP, from a beginner-friendly PaintShop to a professional-graded CaptureOne — everyone has an option, regardless of financial abilities and professional skills.
Luminar NEO is a photo editing tool based on artificial intelligence that combines an affordable price with a wide range of functions. This software is a good choice for both beginners and experienced photographers.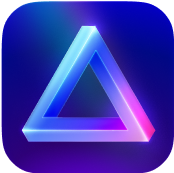 Advanced yet easy-to-use photo editor
view plans