One mouse click will change the effect you want to add to the photos. It's fun!
The photo world is filled with loads of ultramodern, high-definition digital cameras that have robust or varying megapixels. The trend, notwithstanding, the desire to bring to present stunning throwbacks of retro photo effects from the analog cameras and films of yesteryears still lingers. That nostalgia is simply one of those things that make us humans.
Tonality and FX Photo Studio Vintage Photo Filters
Two Skylum apps, Tonality and FX Photo Studio fully equipped with vintage photo filter, in addition to their numerous photo editing capabilities, serve as great vintage photo editors.
Exclusively designed for to suite Mac users' everyday and essential photo editing needs, the apps can be described as timely tools for creating high-quality vintage photo effects.
Featuring highly efficient vintage filters, the retro photo editors would transform even your high definition images into retro photos.
Tonality, the world's number one black & white image editor, and Apple-tagged Editor's Choice is incredible. When you look at the funny, vintage photos that Tonality gives, you'd particularly be stunned by the quality of vintage effect produced by this ultra-modern technology app.
FX Photo Studio is similar in function to Tonality. The striking difference lies in the fact that Tonality specializes in black and white effects while FX Photo Studio does color and color splash effects.
Easy to Use
Even more fascinating is the fact that the old photo effect or retro photo produced by these apps are readily achievable in simple mouse-clicks. The user interface is so easy to use and understand. In clearer terms, you don't really need a manual to operate FX Photo Studio, Tonality, or any of the other Skylum apps, mainly the Creative Kit.
FX Photo Studio and Tonality's vintage photo filters, stylized presets settings, and slider options are designed to give you absolute hands-on control for your desired vintage effects. More so, the apps do not restrict you to their native presets settings. Rather, they give you the flexibility of customizing them to suit your peculiar needs.
Professional photographers, graphic artists or hobbyists looking to dive even deeper can make use of the apps' manual tools with vintage photo filters that produce mind-blowing results!
Whether you're applying these effects to photos in your personal album or for a client, these apps do just great. Satisfy those nostalgic cravings on FX Photo Studio or Tonality, and the rest is history! The results? Just the way you'd want them to be –a superb vintage creation!
FX Photo Studio and Tonality's Vast Functions and Capabilities
These apps are just outstanding! As earlier mentioned, Vintage or retro effects aren't the only purposes they serve. FX Photo Studio, by functions, can be described as the most robust collection of photo editing filters and effects. Besides creating a vintage effect, you can also apply comic-book, hipster style, and black & white effects among several others to your images –all in simple mouse-clicks, or in more detailed manual controls, as you wish.
Boasting of vast customizable presets, effects and frames, Tonality is tool-rich and highly competent. There's just so much you can get done on Tonality.
Tonality's limitations are to the extent of the imagination. If you can imagine it in 'Black and White,' Tonality is well-equipped to make it a reality for you!
Some more features include batch processing, random effect selector, native RAW support with 16-bit image processing, flexibility to import or export custom presets, inbuilt social sharing, and so much more!
The Mac-only apps can function as standalone as well as plugins or extensions to software like Adobe Photoshop, Lightroom, Photos for Mac and Aperture.
Pocket-friendly Apps
The apps are available on the Mac Apps Store as standalone apps.
Along with the four others, Snapheal, Intensify, Noiseless and Focus, make up the six creative, highly intuitive, and efficient apps of the Creative Kit 2016. Their numerous functions notwithstanding, these truly outstanding apps are pocket-friendly and very easy to use.
Conclusion
Tonality and FX Photo Studio apps are indeed great for producing your desired vintage effects on any photo of choice, in moments.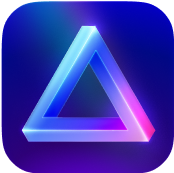 Advanced yet easy-to-use photo editor
view plans