You were paying attention to the images with the soft reddish-brown shades that look like archival vintage photographs. And it's unclear when the photo was taken. Today we're going to talk about what is sepia in photography and talk about how a photographer can use this effect.
Any family album for sure has old photos in subdued brown tones. These pictures reek of antiquity and warmth, and their unique atmosphere is difficult to confuse with anything else. Many people know that this photographic effect is called color sepia. This term is over a hundred years old, and these days it is used not only in narrow professional circles but is gradually becoming a common synonym for everything vintage.
Starting with Definition: What is Sepia Color
It is no secret that even modern cameras have built-in special electronic filters called such a way, which imitate the hue in the retro style and can add warmth to quite ordinary pictures. But not everyone knows why this effect has such a name. Do you know what the word sepia means and what its history is? Let's look more closely into it:
Sepia toning is a natural black-brown or reddish natural pigment known to humans well before the invention of photography. So, this coloring substance was created a long time ago.

Sepia was originally used as ink and paint. For example, the great artist Leonardo da Vinci used a sepia tone to create his famous works.

Today this is the name of the desired effect that many photographers use to give their pictures an antique charm with slight brown hues.
With the development of photography, people invented to process of black and white images with sepia - this not only gave them a beautiful shade. As it turns out, sepia photography fades much slower and even gets brighter over time. That's why mainly those retro photos that were processed with cuttlefish ink have survived to this day. Since then, this notion has been inextricably linked to photography.
How is Sepia Toner Produced
Now you know the sepia tone definition. But what used to be the source of this emulsion? Perhaps the most unusual fact in this story. The thing is that sepia is a special secret, produced in the ink sacs of cuttlefish inhabiting the warm seas. To put it simply, this is the ink stain that the squid leaves in its place in case of danger.
Want to learn how to create this effect? Now we will tell you about the uniqueness of this method:
The best part is that it doesn't require a darkroom. It is a very simple process similar to developing a film, that can be done in a well-ventilated space. To create a sepia tint on printed pictures, you need to use chemical toning. This toning process bleaches photo paper, then you need to replace metallic silver with a sulfide compound to achieve sepia tones.

As more silver sulfide is added, the brown colors in the image become warmer. So you can dilute the sepia tone in your photos and adjust its intensity. It doesn't similar to the processing phase with traditional metallic silver (as the tone added in black and white photos).

Sulfide-based compound chemical developers are more stable than metallic silver in the emulsion. Such processing of sepia-toned photos using silver halides helps to prevent the negative effects of external factors on the image. Thus, such toning gives protection against environmental pollutants. That's why chemicals involved in sepia allow photos to be perfectly preserved for years to come.
If you want a better surface finish in the chemical process of creating photos, there are other options. Gold chloride toners can give the print an even more protective coating than selenium or sepia-toned images. It can be purchased as a ready-to-use liquid but is not cheap. There are several techniques available to produce photos ranging from rich red-brown to dark blue colors.
Other Uses for the Sepia Term
In the early 20th century people learned to synthesize artificial ink for these photographic prints. Despite this, the demand for natural pigment is high even today. Interestingly, sepia has other uses besides photography. Sepia is widely used in painting or wall art and the style with the same name (pictures in the black-brown-reddish palette). These artworks appeared in the 18th century and still exist.
Curiously, the new style, which originated in the 1940s, was also called such a way. A striking example is the track Heart of Gold by Neil Young. The term did not last long in the musical culture, and it was gradually withdrawn from use.
Sepia Tone Photography: What is It?
For many people, a monochromatic photo is an image made only in grayscale. This is not the case, because the term refers to the use of shades of a single color, which can be anything. For example, red-brown, then such a picture is called a sepia-tone photo.
Monochrome images are very popular today. And in the hands of the master, they become a real work of art, because often warm sepia photos are much more expressive and interesting than colored ones. A picture in brown shades seems softer and more harmonious than a simple black-and-white photo. Sepia tone can add a noble vintage charm to any picture.
Today everything is much simpler. Photographers put a special filter on the lens or use a special shooting mode that most modern cameras have, or they process photos in an editor. Reddish-brown tones of sepia are the most popular effect that imitates antiques, vintage and retro styles.
Of course, no one forbids creating nostalgic photos using chemical reagents the old-fashioned way. But you can also do it in a much simpler way. To get a vintage style, use a sepia filter, apply a special shooting mode, or process images in Lightroom or any other editor.
Camera Lens Filters
For example, camera lens filters help to age the photo. The image appears tinted brown. There are several types of sepia filters, some of which give a particularly aged vintage effect. When using this thing, remember that it is not enough to put the filter on the lens.
The characteristics of colors and shades should be taken into account. For example, in a monochrome photograph, many colors blend into one. So it's important to consider that you can only adjust the depth of the light brown hue in the image. It is best to use a sepia-tone filter when shooting portraits, interiors, and studio photo shoots.
Camera Settings
Camera lens filters are more suitable for professional photographers. For amateurs and those who want to master the vintage style of photography, it is better to use special settings. Almost every digital camera has such a mode for sepia images, you need to set it before you take a picture. What you see through the lens will match the chosen setting.
Photo Editor
With photo post-processing, it's much easier for amateurs to control this effect. Lightroom is one of the graphics editors with which you can give a photo a vintage style in a couple of clicks. Before you start editing your image, create a copy inside the editor. This way you can duplicate the original file and not worry if something goes wrong with sepia color photos. Making a copy will free up space on your disk or flash drive. And any edits you apply to the original will always be at your fingertips.
When you have several versions of the original image, compare them and choose the best version. Next, create a black-and-white copy. Do the sepia effect on it with Split Tones Panel. You will also need to add your intensity to the shadows and highlights. The sepia effect looks cool in photos where there is contrast. It is best to convert to vintage-style photos that have not only black but also very bright, contrasting colors.
It is also simple to achieve this effect in Photoshop. The easiest way is to load an image and apply a sepia photo preset to it: go to Image, then Adjustment and click Hue/Saturation. Applying this preset will give you a vintage-inspired toned picture. If this is not enough for you, adjust the toning.
How to Use This Tone to Improve Your Photos
Now you know the sepia-toned meaning and even a few ways to achieve this effect. However, you need to understand when it is appropriate to use it:
An antique effect. This is the most common option. This way you can give your photo project a very old-fashioned look as if the pictures had just been taken out of the archives. This is very appropriate if you are photographing in a vintage style.

Dramatic intensity. In some cases, sepia film preset helps to achieve more expressiveness in the frame, at the expense of dark reds and browns.

The need to reduce the tone. This is a great way to process a photo when you want to reduce the intensity of a cold tone. The process of creating sepia photographs is very simple and easy, and most importantly, it requires a minimum of your time.

Change the mood of the picture dramatically. Do you want an ordinary shot to look a little mysterious and moody? No problem, now you know what to do.
As you can see, there are many ways to use sepia images in your art. These techniques can be used both by beginners and professional photographers. The main thing is to practice more and in time you will understand the power of this effect.
Sepia Pictures Examples
What are some examples of this style? Keep in mind that any modern object caught in the frame of sepia photography instantly flips the effect of antiquity from romantic to false. So, sepia is most often used for portrait shots. This effect is still a favorite of the younger generation in wedding photography. In general, it is also suitable for the landscape genre, family photos, fashion shots, and if it is necessary to take pictures of aged things.
Creating Sepia Tone in Luminar Neo
In addition to Adobe software, you can also use the new state-of-the-art photo editor Luminar Neo. It is AI-based and contains many professional editing tools. Here you can create sepia photos using vintage presets in just one click.
Manually editing a photo to give it an effect is the best way to achieve the style you want. It's very easy, just use the default right sidebar to start, then convert the photo to black and white, adjust the contrast and add warmth with sepia toning. You'll get the perfect result, and the whole process only takes a couple of minutes. You can also use Luminar Neo as your main photo editor, as it allows you to perform the most complex tasks in just a couple of clicks thanks to AI.
You can try Luminar Neo for free for 7 days before you buy it, then you can choose between subscription or a lifetime license. This photo editor will cost you much less than Adobe software.
Conclusion
Now you know everything about how to work with sepia. Hope my article was useful for you. Try creating your own photographic masterpiece with this effect. I assure you won't regret it!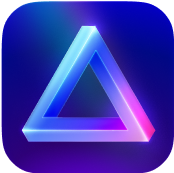 Advanced yet easy-to-use photo editor
view plans