Check out these female photographers' work on Instagram or maybe even IRL at a gallery or in one of their books. Today we look at famous female photographers of the 21st century.
While it seems like the photography world is dominated by men, there are many incredible women photographers out there whose photographs not only inspire us but give us something to aspire to. Not only are they capturing incredible images, but many of them are also using their photography to help make the world a better place. And it's high time we give some of those women photographers, alongside their work, some recognition as well.
Here's a list of the best women photographers in fine art you should definitely look at. Check out these female photographers' work on Instagram or maybe even IRL at a gallery or in one of their books.
Danielle Da Silva: Documentary Photography
Danielle Da Silva might be the best-known of all the women photographers we're featuring here with her famous images. The Canadian writer, photographer, and filmmaker is the founder and CEO of Photographers Without Borders, which connects volunteer visual storytellers with grassroots NGOs around the world to help them tell their stories and achieve the United Nations sustainable development goals. Danielle Da Silva is a famous woman photographer.
Danielle's portraits are particularly striking. She tends to have her subjects face the camera directly, illustrating her aim "to connect people to the earth and to each other." Danielle Da Silva is known for using storytelling which helps us visualize and imagine new possibilities.

Lola Akinmade Akerstrom: Travel Photography
Based in Stockholm, Lola Akinmade Akerstrom is a photographer and writer published in Travel + Leisure, Outside, and National Geographic Traveler. Recipient of the 2018 Travel Photographer of the Year Bill Muster Award, her travel photography is, of course, stunning. She is one of the best incredible female photographers.
Take a look at one of her most famous photo series, such as her Intimacy Project, which examines the positioning of the eyes of her subjects, and the Fishmongers Project, which captures the lives of fish purveyors in her birth country of Nigeria, in Croatia and in Seychelles.

READ MORE: Simon and Lisa Thomas: Capturing the World and Editing with Luminar
Nancy Chuang: Documentary & Travel Photography
American Nancy Chuang focuses on underrepresented populations in her storytelling, illustrating the lives of the diaspora and focusing on labor and culture. Her background in both journalism and design is evident in her photography. Prior to 2018, she shot almost exclusively on film, developing and printing everything herself. She is one of the most popular female photographers.
Nancy has traveled widely and tends to immerse herself in a destination, resulting in photos with meaning and depth. For example, she lived on the border between Thailand and Burma for five years, working with Burmese migrants. A Brooklynite, she's currently in Ghana for a travel project. She's had several solo shows, the most recent one in the U.S. was in 2017 and featured her images of immigrant street vendors.
Sivani Babu: Journalistic & Nature Photography
Another of our American women photographers you should know in 2023 is award-winning travel photographer Sivani Babu. She's another famous personality in woman's photography. Sivani has what she describes as a "sometimes-unhealthy fascination with extreme landscapes and weather." She makes the world look unique in her dramatic landscapes, whether it's her sculptural closeups of Antarctic icebergs, helicopter shots of river patterns, or capturing the moment glacier calves.
She's been published in BBC Travel, Outdoor Photographer and Nature Photographer. A former lawyer, Sivani is also the co-founder of Hidden Compass, a magazine focussed on travel photojournalism and narrator-driven nonfiction.
Joann Pai: Food & Travel Photography
Canadian Joann Pai is a famous person in women's photography, a food and travel photographer, based in Paris. In addition to food and beverage, she photographs hotels, restaurants, and destinations. Her broad list of clients, from Nespresso to Relais & Chateaux to Coca-Cola, and her editorial work in CN Traveler, Vogue, and Saveur reflect her varied style.
Published in the fall of 2018 are her two famous works Eat Like a Local and Aperitif: Happy Hour the French Way. As a woman photographer, she uses a Fuji Xe2, loving its quick focus, compact size, and interchangeable lenses, as well as an iPhone. She also teaches photography workshops -- her tip for food filters is to dial the intensity of the VSCO filters down between three and six, to keep the look subtle.

READ MORE: 9 Food Photography Tips to Make Tasty Treats Look Enticing
Nadia Rompas: Design & Fashion Photography
Just 24, visual artist Nadia Rompas has a wide variety of work which includes design, self-portrait, and fashion in female art photography. Several of her portraits feature models with their eyes closed in front of the camera, bringing an entirely different feel to the image.
Nadia is Indonesian and had completed her undergraduate degree in Canada and her Master's in Marketing Communications at the University of Melbourne. Her art of photography has been featured in Belly Mag, PhotoVogue, and Vice.
Jodi Nasser: Travel & Lifestyle Photography
Winner of Travel + Leisure Magazine's 2016 Photo of the Year Contest, American Jodi Nasser is a travel, lifestyle, and street photographer, one of the most famous women in photography. She's worked with The Sailing Collective, Luxury Collection Hotels, and Beautiful Destinations.
Jodi's landscapes are particularly impressive, with both aerial and traditional perspectives and vivid colors. Through her photography, she aims to be both a storyteller and to connect her viewers to the world. She is one of the most famous artists in the genre.
Kirsten Lewis: Documentary Family Photography
Drawing on her background as a teacher, American Kirsten Lewis excels in her Day in the Life Sessions in black and white photographs. She is one of the most recognizable photography women. in the world of fine art She takes a photojournalist's approach to a family's weekend, resulting in what she calls "a documentary about your family."
Kirsten's approach as a first woman in a documentary photographer is to pay close attention to how her subjects interact with each other and to connect with them. Check out her session from Key West. Her black and white images have depth and warmth; you can almost hear the giggles emerging from them.
Marianna Jamadi: Travel & Fashion Photography
With her photos, American Marianna Jamadi aims to agitate and capture a moment's feeling. A writer as well as a photographer, her interests are varied. She calls herself a "half Finnish, half Indonesian creative creature." Her photography portfolio includes travel, fashion, portraits, and lifestyle. She's a great person among the most famous female photographers. And she is very well known for her portraits, which look very candid.
Marianna has shot for Vera Wang, Aldo, United Airlines, and more. She's also a teacher who aims to help learners use their photography for storytelling. Examine her work for the patterns she finds and highlights with her images as one of the best persons in females photography.
Diana Markosian: Documentary Photography
This award-winning documentary photographer and Magnum nominee has had her work featured at Staley Wise Gallery in New York, in the New York Times, National Geographic Magazine, and with other leading photography outlets. Diana Markosian examines the "relationship between memory and place," drawing on her Armenian roots and from immigrating from Russia to the U.S. as a young child. She did not take photos in concentration camps like Dachau, but she was able to show the genocide of the Armenians and their expulsion from their homeland in the photo.
Diana's ability to vary her style is evident in her Big Sea series, for example.
Luminar Neo: Photo Editor for Amateur and Professional Photography
Of course, every photographer has mastered post-processing skills and developed their own style of editing, which is really impressive. You might be surprised, but not all professionals use Photoshop or Lightroom to process successful shots. Many famous female photographers use completely different software and there are reasons for doing so.
Many other photo editors have appeared that allow you to make the most complex moments of post-processing much faster and more efficiently, and it's all thanks to AI. One such photo editor is Luminar Neo. It is used by beginners, amateurs, and even famous woman photographers.
Experience the power of Luminar Neo
Luminar Neo is the modern editing software package for photographic art. It uses artificial intelligence tools, and the new high-speed kernel engine greatly improves speed and performance. Luminar Neo's tools are designed for high-quality photo editing. This photo editor is great for any genre of photography. It helps both beginners and professional photographers quickly and efficiently prepare their photos for publication.
AI-based tools simplify the editing process without sacrificing quality. At the same time, a beginner won't have any problems with mastering Luminar Neo thanks to its user-friendly interface.
Check out Luminar Neo now
If you want to get Luminar Neo right now, follow the link to the Skylum developer's website. You can check out this photo editor for free for 7 days, then buy a subscription or a lifetime license. Be sure to try Luminar Neo!
Famous Female Photographers: In conclusion
There are many reasons to highlight the work of contemporary female photographers. The reason is simple: we love to share beauty and splendor, and there are many talented photographers of the present among women. Today we have successfully introduced you to the work of talented female photographers. Be sure to check them out to find new inspiration for yourself.
Street photography, documentaries, portraits, object photography, and more: the presence of women today can be found in many different genres of the photography industry, and it's incredibly exciting!
The most famous female photographers we have mentioned in this piece are completely different. Some are dedicated to fashion and beauty, others show traveling and everyday life, while others create a parallel reality. What do they have in common? Their love for their work and the inspiration they share with the world.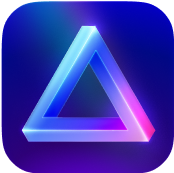 Advanced yet easy-to-use photo editor
view plans