Hopefully you've already discovered the power of custom presets to save your favorite styles in Aurora HDR. A preset makes it easy to reuse a technique later. But what happens if you want to move that preset to a new machine (such as from laptop to desktop)? Or if you want to give it to a friend or co-worker? Don't worry, it's super easy.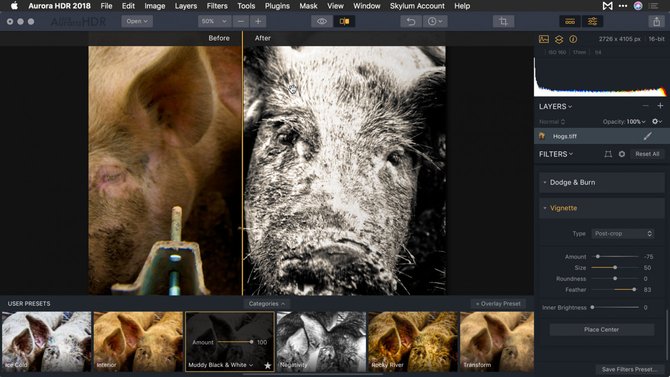 Get All Your Custom Presets
1. To locate all your custom presets you've built, just choose File > Show Presets Folder…. Aurora HDR 2018 presets have the file extension .maup.

2. Select the presets you want to share, then send them to fellow Aurora HDR 2018 users.
3. Copy the presets to removable media or email them.

Get a Specific Preset
1. To find a specific preset, locate it in your User presets collection in the Presets panel.
2. Click on its thumbnail and choose Show in Finder/Show in Explorer.
3. Copy the preset to removable media or email it.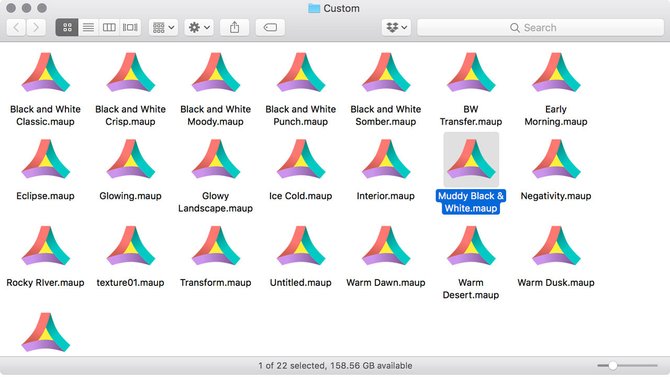 Load Them Up
To load the presets into a new machine is easy.
1. Make sure Aurora HDR is already running with an image open.
2. Just drag the presets onto the application icon in your Dock or Taskbar to install them. Alternatively, to copy presets on another machine, just choose File > Show Presets Folder… on the other computer and drag the presets in.