Do your Portrait images have an overall color cast that you need to remove? Portrait Photographer, Laura Tillinghast will show you how easy it is to fix this using Luminar!
A common issue with editing in color portraiture is color cast. Natural sunlight can often cause skin tones to have a bluish cast while indoor tungsten lighting can make skin tones appear too red or orange. Luckily, Luminar allows you to quickly and easily correct color cast for better portrait results in these tricky lighting scenarios.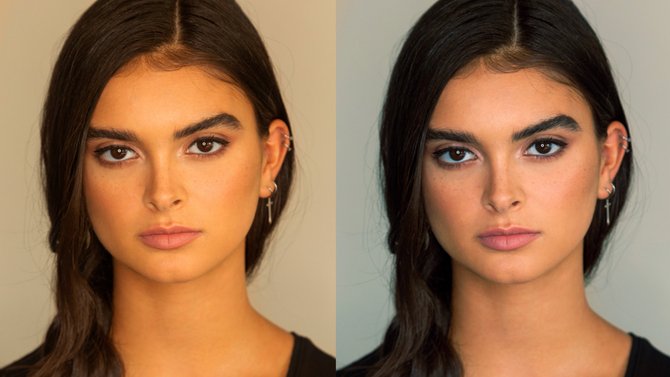 Before and After - Images by Laura Tillinghast


Step 1. Select a Clean Workspace
To get started, launch Luminar and then click Open Image to select the file you want to work on. Once the image has loaded, go to the Toolbox on the right and under Essentials, choose Clear Workspace. Or you can start with the default workspace, whatever you prefer. I like to start with a clean workspace and add filters as I go.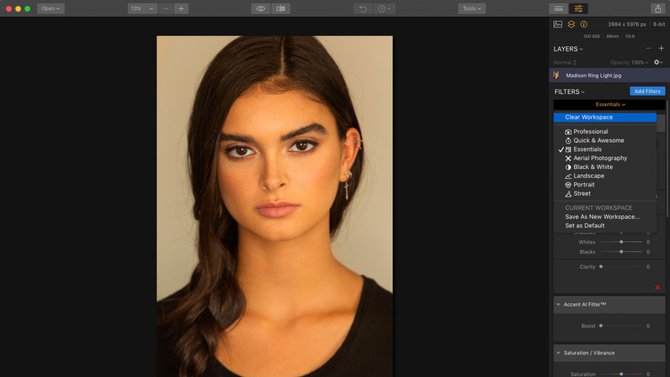 Step 2. Add Filters
Click the blue Add Filters button and then choose Remove Color Cast. The filter will load in the Toolbox on the right.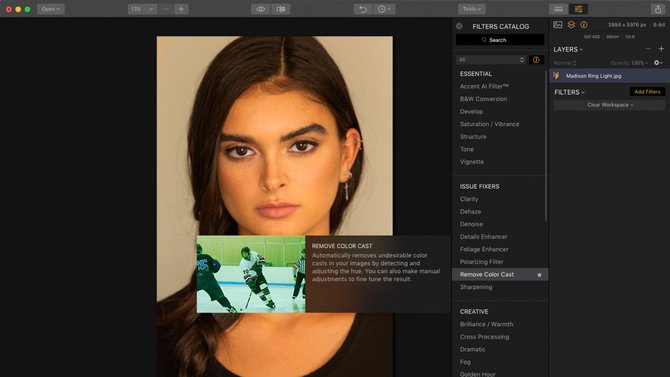 Step 3. Adjust for Skin Tone
With Auto #1 selected under Method, use your cursor to drag the Amount slider to the right until the skin tones begin to look more accurate. You will start to see the over-saturated reds in this image correct as more cyan and blue are added using the program's built-in AI.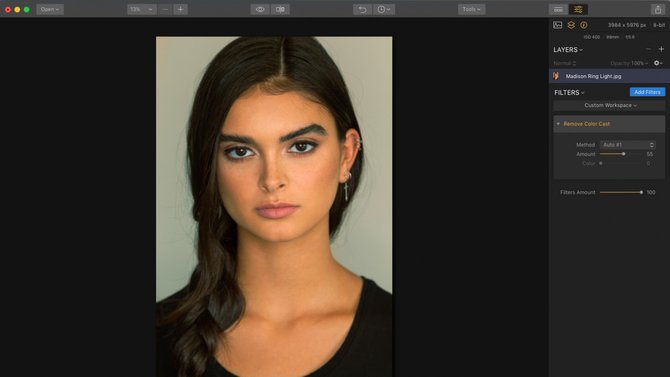 Step 4. Fine Tune
If the image needs more adjustment, choose Manual from the Method drop-down menu and then slowly drag the Color slider to the right until the skin tones appear more natural.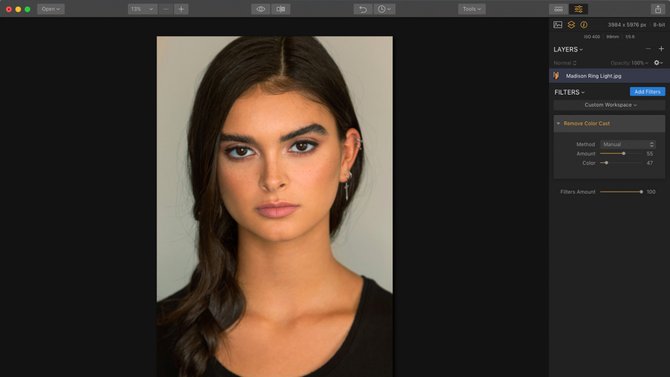 Step 5. Compare the Results
Using the Before/After view at the top of the screen, you can see how far you have adjusted the image which helps to evaluate if more changes to the color need to be made.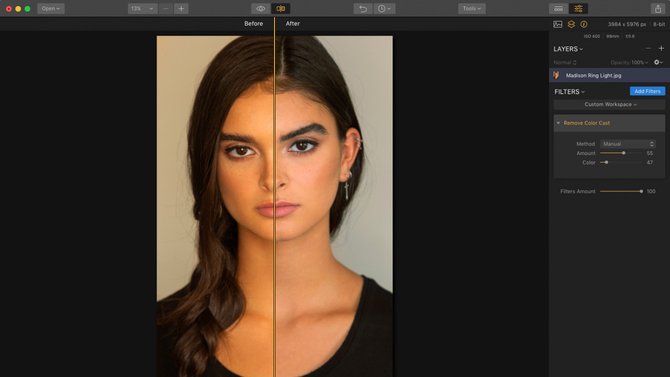 Step 6. Alternate Method
Working with images shot in primarily natural light, I like to use the Auto #2 option with the Manual addition to add warmth back into images that are too cool-toned.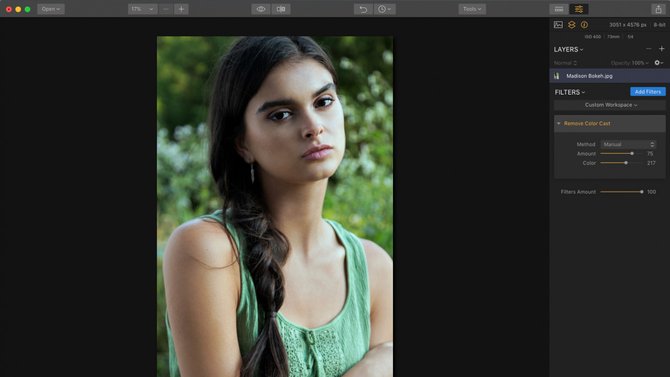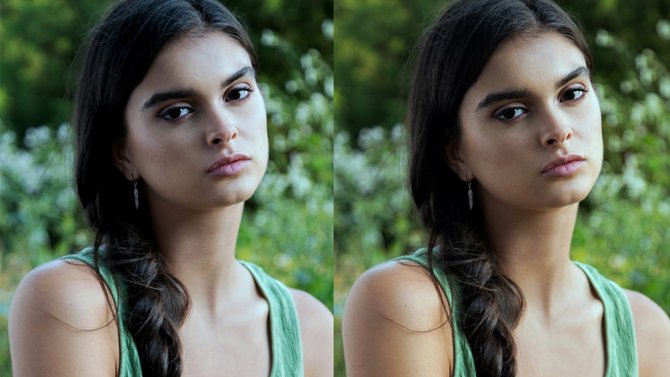 Before and After — Adding Warmth To A Portrait