Bellevue, WA - August 29, 2018 — Photolemur, a leader in AI technology in the photography industry and a winner of the 2018 Red Dot Award for High Design Quality, has released pre-order details for the latest product launch: Photolemur 3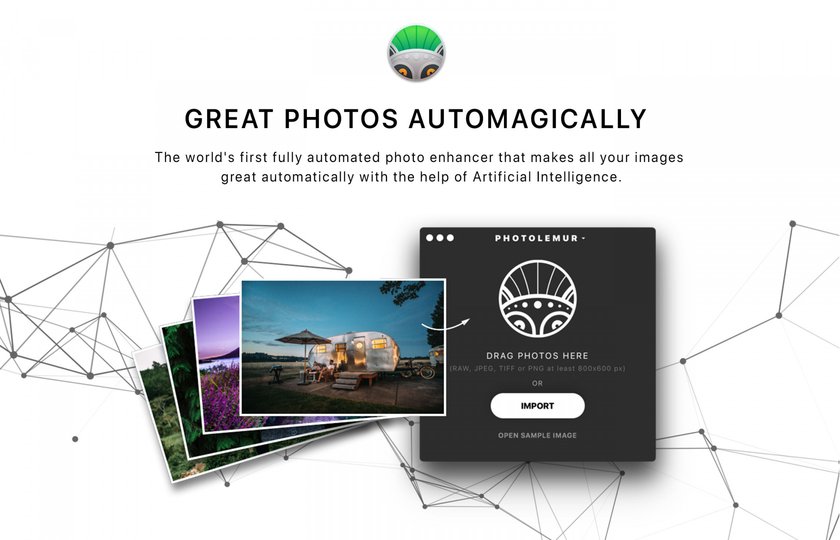 With Photolemur, Skylum has taken the concept of photo enhancement back down to earth, bringing the complex process of photo editing to the hands of mass consumers all over the world. The software has been developed with regular folks in mind - camera users who might not have the time for or a good grasp of editing, from amateur and beginner photographers to moms, bloggers, and occasional shooters.
Designed as an intelligent automated photo assistant that enhances images in the same way a professional photographer would, but much quicker than any standard editing software, Photolemur only requires its users to drag and drop an image. It takes care of the rest by automatically making pro-level enhancements and adjustments to the image within minutes.

Photolemur uses different AI technologies to think for itself, analyzing what aspects of a photo need to be tweaked to bring the image to its best. It saves its users from going through the long editing process or relying on unintelligent filters that aren't exactly tailor-made for that particular image.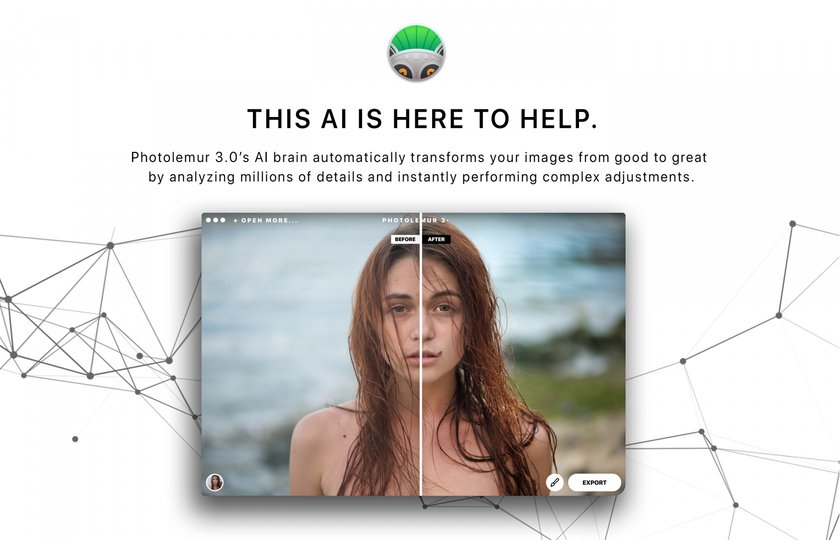 The software is proving to be a gamechanger in the photography space, allowing everyone from basic social media users and amateur bloggers to the more seasoned pros to create the perfect photo. Photolemur is transforming the photography industry, benefitting both casual photographers and professionals, reducing an hour of complex photo editing to mere minutes.
At the heart of Photolemur is a smart engine with powerful technology that has analyzed millions of photos to find editing patterns. It enhances each photo accordingly based on those patterns. It utilizes similar technology used in manual editing software, from color recovery and noise reduction to auto color temperature and exposure compensation. Both pro photographers and casual shooters can trust its AI technology to recognize the differences in objects and make smart decisions when choosing the correct adjustments.
The software also allows users to batch enhance up to 200 photos at a time, making it a real time saver for users who don't have a lot of hours to invest in photo editing. With this new update, Photolemur now fixes skin imperfections, whitens teeth, smoothes skin and hair, and sharpens and widens eyes, making it an ideal tool for casual photographers and social media enthusiasts.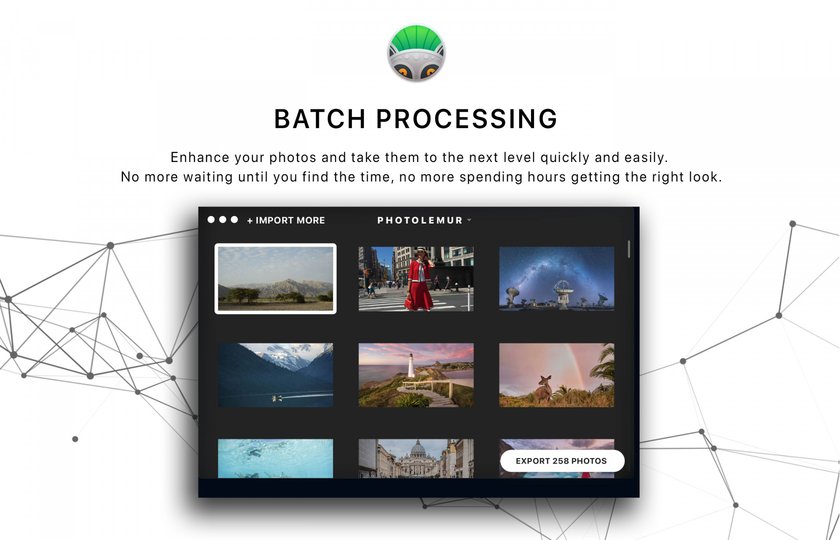 By simplifying the editing process, seamlessly creating pro-level adjustments to any photo without any effort from its users, Photolemur is sweeping not only the photography community, but also the mass market. Photolemur is ahead of the trends in the photography industry, using its intuitive AI technology to make photo editing more accessible and to bring photography back to where it matters most, the millions of camera shooters who use it to capture memories and record important moments in their lives.
Until September 13, 2018, Photolemur 3 is available at a special pre-order price for $49 for a family licence (5 activations) with a collection of bonuses. The product will be released on September 14, 2018.
Photolemur 3.0 Regular Pricing (starting on September 14):
Current users may upgrade at a price of $19
New users can purchase Photolemur 3.0 Family at a price of $59
New users can purchase Photolemur 3.0 Single at a price of $39
Photolemur 3 includes several updates across the software, from technology to user interface.
Automatic face enhancement with skin retouch and teeth whitening. This feature detects and clears skin imperfections as well as whitens teeth for a more glowing portrait.
Smart eyes enlarge. This feature analyzes your subjects' eyes and makes eye enlargements accordingly.
Adding styles to photos. Six new, crazily creative styles are now available to really get the look you want.
New menu for opacity settings
Quick access menu for face enhancement, lens correction, and eyes enlarge
Apply settings from one image to all images in a batch, maximum 200 images
SmugMug export for Mac
Get in touch

Anastasia Sliusarenko
Head of PR&Communications