Photoshoot with flowers, animals, cars... Yes, it's beautiful, but if you want something new, try the bathroom photoshoot! It looks creative and interesting, and you will have a lot of fun.
In the bathroom, you can relax after a hard work week. In addition, it is a great opportunity to realize all your bathtub photography ideas. On the plus side, you don't need to look for a special place to shoot. However, you still have to make careful preparations to get great shots. Today I'm going to reveal all the secrets of the perfect bathtub photoshoot. If you follow my advice, you will get great pictures. Well, let's start!
12 best aesthetic bathtub photoshoot ideas
Do you want to create a dreamy or sensual image? Perhaps, on the contrary, you want to show tenderness or sexuality? Anything is possible with a bathtub photo shoot! Below I show you some ideas that I hope will bring you inspiration.
1. Try a milk bath
Do you like tender and sensual pictures? Then you should definitely try a milk bath. It is most often used in portrait photography to create amazing minimalistic pictures.
For this photoshoot in a bathtub, you will need about seven liters of milk. Before you add it, you need to pour warm water into the bathtub. You can use either whole or powdered milk. Many photographers prefer the first option, but I can confidently say that the second one is a great alternative.
You might use different focal lengths for gorgeous photos. If you're doing a bathtub shoot in a small bathroom, you'll need a wide-angle lens. You'll be able to cover most of the scene with it
2. Take a picture in a blooming garden
One of the best bathtub photoshoot ideas is a photo in a blooming garden. It is often chosen by those who want to take a photo of a child, but for adults, this option will also work. Here are some tips to help you:
Try to catch the moment in the early morning or at sunset. If you want to capture a great moment, this will be the best option, as the subject will be surrounded by a soft, yellowish glow.

After a short period of time, the water will not look too aesthetically pleasing. I recommend adding colors to it to realize one of the best bath photoshoot ideas. Use food coloring or a bath bomb to make bubbles. You can also add flowers by spreading them around the tub.

You should have your subject in the center of the frame and the background around it might be blurred. I recommend using the smallest possible aperture for this. The best choice is f/2.8.
3. Play with soap
This is one of the easiest bathtub photo ideas. You will need two spoons of liquid soap, a glass of water, and glycerin. Combine the soap and water and then add a couple of drops of glycerin. Then leave it for a few hours. If you don't want to waste time, you make use of a special solution.
To make a great sexy bath photoshoot, you'll need a waterproof camera. You don't want the splashing water to damage your gear, do you? Your main goal is to capture vivid and emotional moments, so use continuous shooting mode as well.
4. Party
Do you want your photos to come out alive and vibrant? Have a real party in the bathtub! This is one of the most fun bathroom photoshoot ideas. To make a real party, you'll need props:
a glass of champagne or wine;

balloons;

festive outfit.
You can shoot with natural or artificial lighting. I recommend using an ISO of no more than 400 in most cases. However, if you shoot in low light conditions, such as with candles, you can increase it to 800. Don't be afraid to experiment and it will work out for you!
5. Photo with a glass
Agree that a person who sits in the bathtub and holds a book in one hand and a glass in the other looks very good. And it can make one of the best tub photoshoot ideas! Just fill the glass with your favorite drink and relax. Red wine looks great in the shot, but nothing stops you from using lemonade or soda as well. Decorations like these will complement the atmosphere perfectly:
Vintage bottles;

Empty glasses;

Jewelry;

Bouquets of flowers.
In this case, a close-up will do just fine. Take a picture of a hand with a glass or your model's hair.
6. Take a picture in a vintage bathtub
Want to make an original fashion bathtub photoshoot? Then try making it in a vintage bathtub! Of course, you won't find one in every house. If you like this idea, you can look for a hotel that has such a bathtub and make a booking for the time of the photo shoot. It is best if the bathroom is near a large window. This will give you a chance to achieve soft lighting. Try experimenting with various angles to get a stunning effect. I recommend trying to take a picture from above or below.
7. Make calming bathhouse
One of the original bathtub photo ideas is to make a calming bathhouse. You can also use candles or aroma oils to convey an atmosphere of calm. Here are some tips to help you get the perfect result:
Shoot with a wide aperture. Values between 2.8 and 5.6 are ideal. That way you can focus on the model and blur the background.

Match the shutter speed to the focal length, otherwise, there is a risk that your pictures will be blurry.
8. Flower decorations
I've already talked about vintage tubs and shooting outdoors in the garden, but what if it's impossible to implement all that? Don't feel bad! You can always turn your own bathroom into the artwork by decorating it with flowers. This is a great concept that will show all the beauty and tenderness of your model. You don't have to use fresh flowers, but if you do, be careful that there are no pollen or thorns.
9. Funny bubble bath
This is one of the best bathtub picture ideas for kids, though, of course, it's also suitable for adults. Its advantage is that it is very easy to arrange. You can either use real bubbles (we'll reveal the secret of how to make them below) or just edit the picture in an app (like Luminar Neo or Photoshop).
To make the bubbles, you will need a special bubble wand, as well as a soap solution (it can be made from water and shampoo or water and shower gel). You can also use a bubble solution.
10. Have a spa day
This is one of the best bathtub pic ideas that you will definitely enjoy. All you need is to create a calm and relaxing atmosphere. As for props, you will need:
bath towels;

face masks;

essential oils.
You can also put a few rose petals in the bathroom. This will add charm to your photos. Such spa photoshoot ideas will allow you not only to get great pictures but also to really relax.
11. Couples photoshoot
Such photos look very cute and candid. Candles and dim light will help you create a romantic atmosphere. Allow the couple to hug and have fun, or be serious. It can also be a sexy bathtub photoshoot. Then your main task as a photographer is to make the couple feel free and at ease. The flash can get in the way of that, so I advise against using it. Instead, you can set a wider aperture and increase the ISO value.
12. Let in simplicity
If you're tired of urban chic, try this simple, creative bathtub photoshoot. The bathtub shouldn't have any frills – a simple background, a white bathtub, and your model in the focal point. The plus side is that you don't need any extra props because the audience will only be looking at your model.
Tips and tricks for an awesome bath photo shoot
So, I've told you about the ideas, and now I'll give you some tips on how to make a great bathtub photo shoot. Here we go:
Take care of your gear. You don't want your camera to get wet, or to find out at the last minute that you picked the wrong lens, do you? My advice is to plan ahead so that you come to the shoot fully prepared.

Discuss hot tub photoshoot ideas with your model. Maybe she/he has some preferences or vice versa. Your task as a photographer is to make the shoot comfortable not only for you but also for the model. Find out what kind of bathtub poses are the best in this or that case. This will help to avoid anxiety and create a relaxing atmosphere.

Prepare props in advance. Everyone has things like candles or towels, but some types of props must be purchased. I recommend taking care of fresh flowers first if you need them for your jacuzzi photoshoot ideas.
Post-processing your pictures in Luminar Neo
I firmly believe that even great photos benefit from post-processing. When it comes to photo editors, I recommend Luminar Neo. It is equipped with innovative tools that allow for in-depth editing. Luminar Neo is AI-powered, so it can find and fix imperfections on its own. This will make post-processing easy and fast. Add to this a lot of presets and a user-friendly interface, and you can see why I recommend Luminar Neo.
Closing thoughts
I told you about the best bathtub pictures ideas, and then it's up to you. I'm sure you will succeed. Don't be afraid to experiment and have fun with your shots!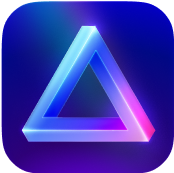 Advanced yet easy-to-use photo editor
view plans