Are you looking for the perfect camera to take amazing selfies? Well, you've come to the right place! In the world of selfies, finding the best camera for self-portraits is like finding a magic tool to capture your best moments. Whether you love taking pictures or just want to look great in your photos, this blog post is here to help you. We'll show you seven awesome cameras that will make your selfies shine in 2023.
Get ready to learn about these cool cameras that will make your selfies look amazing!

Why Does Your Selfie Camera Matter?
You might be wondering why it's important to choose the right camera for your selfies. Well, let's break it down in simple terms. A good selfie camera can make your photos look fantastic. It can capture all the details, colors, and expressions that make you, well, you!
Remember the tips and poses we shared in our previous post? A quality camera will help you bring those tips to life and make your selfies stand out on social media. Plus, it can help you create memories that you'll cherish!
So, let's find out which cameras are the best for making your selfies pop!
Exploring the Top 7 Cameras for Selfies
Are you ready to discover the best camera to take selfies? We've handpicked seven fantastic cameras that are ready to capture your best moments. Let's explore each of them and see which one suits your selfie style best.
1. Canon G7X Mark II—The Compact Marvel
The Canon G7X Mark II is a compact powerhouse with a 20.1-megapixel sensor, a bright f/1.8-2.8 lens, and a flip-up touchscreen. It's designed for convenience and stunning results, making it a go-to choice for on-the-go photographers.
Pros and Cons: This camera excels in low-light conditions and offers great image stabilization, ensuring sharp selfies even in challenging environments. However, it might be a bit pricier compared to other compact cameras.
2. Sony RX100—The Pocket-Size Pro
The Sony RX100 packs a 20.1-megapixel sensor, an ultra-bright Zeiss lens, and a high-resolution electronic viewfinder into a pocket-sized frame. It's perfect for those who demand professional-level results from a compact camera.
Pros and Cons: This camera delivers exceptional image quality, with features like 4K video recording for added versatility. Its downside? It's also on the higher end of the price spectrum, but the results are worth it.
3. Canon SL2—The Budget-Friendly Choice
Canon's SL2 offers a 24.2-megapixel sensor, a versatile touchscreen, and Dual Pixel autofocus for quick and accurate focusing. It's a cost-effective option for those starting their photography journey.
Pros and Cons: It's an affordable DSLR option with excellent image quality and user-friendly controls. However, it might be bulkier for some users, but the extra features make up for it.
4. Nikon D5300—The DSLR Classic
Nikon's D5300 boasts a 24.2-megapixel sensor, a tilting LCD screen, and built-in Wi-Fi and GPS for seamless connectivity. It's a classic choice for DSLR enthusiasts.
Pros and Cons: It's a solid choice for DSLR enthusiasts, offering impressive image quality and a wide range of compatible lenses. On the downside, it's slightly heavier and less compact, but it's a dependable option for self-portrait lovers.
5. Pentax K-70 DSLR Camera—The All-Weather Warrior
Pentax K-70 is a 24.2-megapixel DSLR with weather-sealed construction, making it ideal for outdoor adventures. It's perfect for those who love taking selfies in various weather conditions.
Pros and Cons: It's rugged and weather-resistant, ensuring durability during your outdoor escapades. However, it might not be as compact as other options, but it's worth it for those who value durability and versatility.
6. Fujifilm X-A5—The Stylish Mirrorless
Fujifilm's X-A5 offers a 24.2-megapixel sensor, a 180-degree tilting touchscreen, and film simulation modes for creative effects. It's perfect for those who want to infuse their selfies with style.
Pros and Cons: It's a sleek mirrorless camera with fantastic color reproduction and an array of creative features. However, it might have limited lens options compared to other systems, but it's a stylish choice for selfie enthusiasts.
7. Panasonic Lumix ZS70—The Travel Companion
The Panasonic Lumix ZS70 boasts a 20.3-megapixel sensor, a versatile zoom lens, and 4K video recording in a compact body. It's designed for travelers who want the best of both worlds.
Pros and Cons: It's perfect for travelers with its long zoom range and 4K video, making it ideal for capturing memories on the go. However, it may not excel in low-light conditions, so keep that in mind when choosing your shooting environment.
How to Choose the Perfect Selfie Camera
When you're looking for the best camera to take awesome selfies, it's not just about the fancy stuff. It's about finding the one that works best for you. Let's talk about what to think about when picking your perfect selfie buddy.
What to Think About
When choosing your perfect selfie camera, think about a few important things. First, decide how good you want your selfies to look. Cameras with more "megapixels" and bigger sensors usually take better photos. Check if the camera's front camera has cool features like wide-angle shots or special modes to make you look great in your selfies.
Make sure it's easy to connect the camera to your phone so you can share your selfies on social media quickly and use your favorite editing apps. Think about whether the camera is small and easy to carry if you plan to take lots of spontaneous selfies. Lastly, consider how much money you want to spend, but remember, you can find good cameras in different price ranges, so you don't have to spend too much!
Helpful Tips
When it comes to selecting your ideal selfie camera, there are some handy tips to keep in mind. Firstly, try the camera out in person if you can. This helps you gauge its comfort and ease of use, especially for taking selfies. Secondly, take the time to read reviews. Learning from others' experiences with the camera you're interested in can provide valuable insights.
Thirdly, consider cameras with interchangeable lenses. They can offer more creative possibilities for your selfies. Lastly, if the camera has a special selfie mode, give it a test. See how it enhances your photos, whether it's by smoothing your skin or adding background blur. These modes can make a significant difference in the quality of your selfies.
These tips can guide you toward selecting a camera that suits your preferences and needs as you capture your best moments with ease!
Elevating Your Portraits with Editing Tools
Once you've snapped that flawless selfie or self-portrait, supercharge your photos using the dynamic duo of editing: Skin AI and Face AI in Luminar Neo!
Say goodbye to blemishes with Skin AI. This tool offers quick fixes for smooth, spotless skin. Whether it's a selfie or a close-up, Skin AI helps you achieve that professional look effortlessly. Plus, it never misses a spot, ensuring perfection.
Using Skin AI
Open your photo in Luminar Neo.

Access Skin AI in the Portrait section.

Adjust skin smoothness and eliminate shine.

Perfect your skin effortlessly.

Save your enhanced portrait.
With Face AI, make your facial features shine. It's your portrait companion, enhancing eyes, lips, or your entire face. Even side views aren't a challenge.
Using Face AI
Open your photo in Luminar Neo.

Find Face AI in the Portrait section.

Enhance your face, eyes, and mouth.

Save your beautifully edited portrait.
These tools take your selfies and portraits to the next level. Give them a try, and watch your photos come to life!
Conclusion
Your selfie journey in 2023 is set to shine with these top camera picks. Remember, your choice of camera can turn everyday selfies into social media sensations. Explore your options, pick the perfect fit, and make your moments unforgettable. Plus, don't forget to enhance your selfies with editing tools like Skin AI and Face AI in Luminar Neo.
Capture, edit, and share your best self!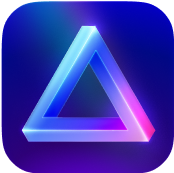 Advanced yet easy-to-use photo editor
view plans