Cropping is one of the essential skills in the photographer's arsenal, allowing you to frame your image precisely as you envision.
It is about more than just adjusting the frame; it is about storytelling, composition, and creativity. It allows you to focus on the key elements of your photo, removing distractions and bringing your subject to the forefront.
Modern-day photographers live dynamic lives, so their willingness to possess the photo cropping abilities in their pocket is quite understandable no matter where they go. Luckily, the technologies of 2023 make this wish come true easily, introducing many mobile apps to crop pictures.
However, the wide range of options can be confusing when choosing the best app to crop pictures. The first factor is price. Many of the best picture cropping apps need to be budget-friendly. But it does not mean that the best photo cropping app should necessarily cost an arm and a leg. The article specifically covers free apps to crop photos, observing the advantages and disadvantages of the eight best free photo cropping apps available in 2023.
The other important factor to consider when choosing an app to crop pictures is your phone's operating system. Some photo cropping apps for the iPhone need to be fixed for Android smartphones and vice versa. So, our list specifically mentions only those applications that work on the most commonly used operating systems, helping you choose the best photo cropping app for iPhone and Android.
Why Is Cropping Important?
You actively decide what to include and exclude when you crop an image. This process can enhance your storytelling and bring the viewer's attention to the most critical elements of your photo, eliminating unnecessary distractions from the shot.
Photo cropping is the key to improving the composition of your photos. By adhering to the rule of thirds, adjusting the framing, or creating leading lines, you can craft aesthetically pleasing images that convey emotions and messages more effectively.
In an era dominated by social media and visual communication, the significance of photo clipping becomes even more evident. Whether you are an influencer, a business owner, or simply an individual sharing your life's moments, how you crop your photos can make or break your engagement and impact. The proper crop can make your image more scroll-stopping and your captions more compelling. It is a way to optimize your visual content for the digital age, ensuring that your photos communicate effectively in a world inundated with images.
8 Best Photo Cropping Apps for Free
Now it is time to explore the eight best free apps to crop photos for iPhone and Android. Each of these applications offers different features and capabilities, ensuring there is something for every photographer, whether you are an enthusiastic newbie or an experienced professional.
Snapseed
This app is valued for its powerful and versatile cropping tools and its wide range of effects and filters that can be applied to your picture. Snapseed offers many cropping options, including freeform, square, and various aspect ratios. Its interface is intuitive, but some advanced features may need to be more manageable for the newbies.
Adobe Photoshop Express
This app provides precise cropping with aspect ratio options. The app is free, and basic features like cropping do not require paying anything. However, an Adobe Creative Cloud subscription may be required to access more advanced editing tools.
PicsArt
PicsArt offers a wide range of editing features, making it a one-stop shop for all your editing needs, including cropping and various filters and effects for your images. One of the main advantages of its app is its community - you can easily interact with other users to communicate, share experiences, collaborate, or find inspiration. As in many other free apps, the developers get profits only via advertisement here, so annoying ads may repeatedly disrupt your editing process.
Pixlr
Pixlr shines when it comes to cropping and resizing your images with precision. Pixlr offers a multi-layer feature and a vast library of overlays and effects for more complex projects for those looking to take their editing skills to the next level. While basic tasks, such as cropping, can be easily performed even by complete newbies, advanced features may take time to master.
VSCO
This app's interface is renowned for its simplicity, making it an excellent choice for those who prefer an uncluttered editing experience. With distinctive presets, VSCO allows you to achieve a unique photo aesthetic. Share your beautifully edited images directly from the app to your favorite social platforms. It is one of the best apps to resize photos for Instagram. Basic tasks like cropping can be done for free, but in-app purchases may be required to explore other VSCO editing capabilities.
Canva
One of the most popular free photography apps with a user-friendly interface and a huge collection of stock images, it is perfect for creating social media posts, with templates that make cropping and designing for various platforms a breeze. But it is necessary to explain that Canva was developed to create visual designs rather than enhance photos, so even some basic editing features still need to be presented here.
Fotor
Fotor provides the basic tools you need for cropping and editing your photos, and the app's interface is easy to navigate. It is perfect for quick editing, but it is not recommended for professionals as the editing capabilities of this app are limited, especially in a free mode.
Photo Resizer
If you need a straightforward and fast way to crop and resize photos, even multiple images at once, this app is a perfect choice for you. It is lightweight, so it performs fast on any device and does not take a lot of phone memory. However, the range of tasks you can achieve with this app could be narrower.
A Bonus App: Luminar Neo
While the apps we've discussed so far offer a variety of features, there's another tool that deserves special mention for those serious about photo editing: Luminar Neo. Developed by Skylum, Luminar Neo goes beyond just cropping and offers an array of powerful functionalities that can transform your photographs. Whether you're looking for precision adjustments or innovative AI-powered enhancements, Luminar Neo has a feature-packed interface that makes editing seamless.
It's an essential addition to your photography toolkit, especially when you want the best results for your images. Do remember, however, that app availability can vary by region, and official website links might change. Always ensure you're downloading apps from official app stores or trusted sources to minimize security risks.
Bottom Line
In our quest to harness the art of photo clipping, we have embarked on a journey to explore the best free photo cropping apps for iPhone and Android, discovering that precision and creativity go hand in hand in photography. These eight apps, each with unique features, provide you with the tools to enhance your storytelling, eliminate distractions, and improve the composition of your images.
Whether you are a budding photographer, a seasoned enthusiast, or someone who loves capturing life's moments, an app in this list resonates with your style and needs. The power to shape your visual narratives and create images that captivate and inspire is now at your fingertips.
We hope this journey has inspired you to experiment, to tell your stories through images, and to capture moments with newfound clarity. Your photography adventure has only just begun, and a world of creativity awaits exploring.
So, grab your smartphone, select the app that resonates with you, and unleash your creativity. Embrace the art of photo cropping and take your photography to new heights. Remember, your unique perspective and imagination can change how the world sees and interprets the moments you capture. May your photos tell stories that touch hearts and inspire minds!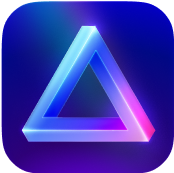 Advanced yet easy-to-use photo editor
view plans