If you don't use the camera much, a compact hand strap is enough. For long photo shoots or nature trips, for example, you'll need a neck strap. You'll need wrist straps for the camera if you have a long shoot ahead of you, such as at a wedding.
First of all, you need to decide on the type of strap. We will tell you about the important criteria for choosing a camera strap so that you can find the right model. We will also demonstrate the best models in our opinion so that the photographer does not have to look for a model out of a huge variety and can choose the best camera straps in 2023.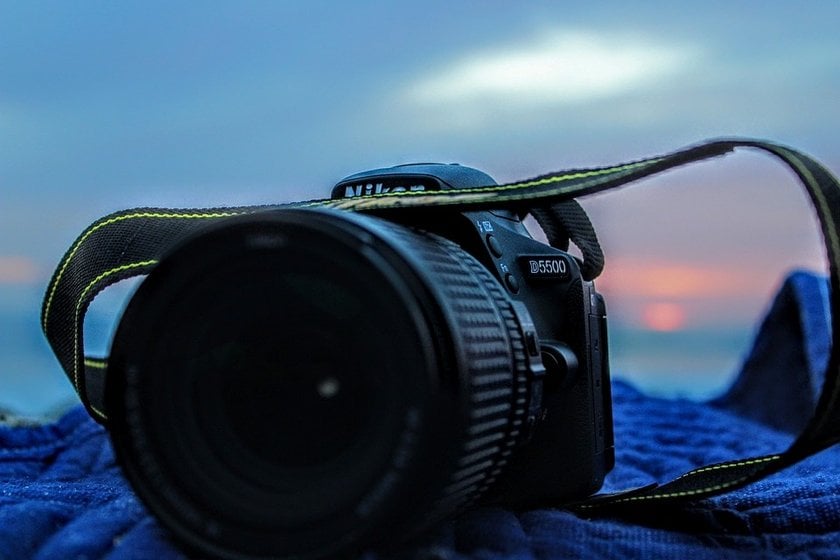 Types of Strap: Why Do You Need a Hand Grip Camera Strap?
A healthy back and spine. Unloading helps to evenly distribute the load on your back. Your whole body muscles respond to this by trying to compensate for the tension. If you use a standard strap, and you have a fairly heavy professional SLR camera, it will pull your neck down. In addition, the strap pinches the arteries in your neck, and blood flows to your brain is reduced. Hence, you can get headaches after long shoots. If you also add a booster, a battery pack, or a heavy TV and flash, you could weigh your neck of about 2-3 kg. To distribute this load on your shoulders, a one or two-camera leather unloader is used.
Think of hikers who go camping, they always carry a backpack that distributes the weight all over their body, on their shoulders, and lowers back, i.e. on large muscle groups. A hiker who drags his backpack around his neck or in his hand can't get very far. Especially if you have a long shoot, 8 or more hours, then you just need the leather unloaders.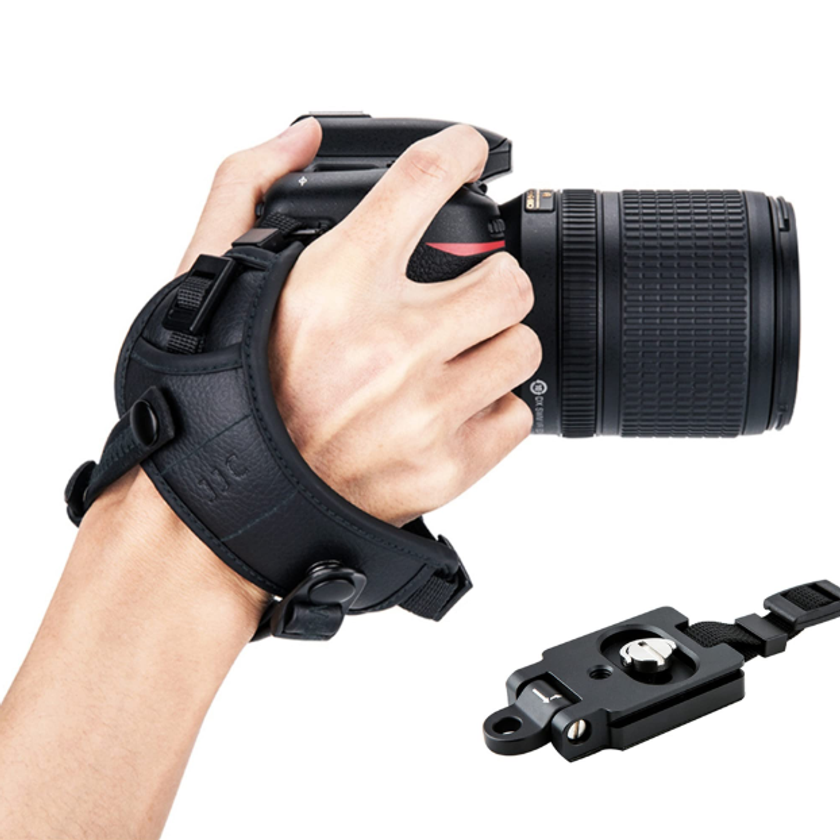 Because your whole body is under stress, trying to cope with the increased loads, like in the gym, only during the whole day. Many photographers, after trying to work with an unloader and taking it on a couple of shoots, don't understand how they can work without it. It relieves the load on the entire body. There are times when you need to put the camera aside and move some object for a better composition, something to take away from the background in the interior. While you're doing all that, no one will step on your camera, it's safely hanging on your hip, safe and sound, instead of lying on the floor. This way, the strap can keep your camera safe from accidental damage.
How to Choose the Best Hand Grip Camera Strap?
Material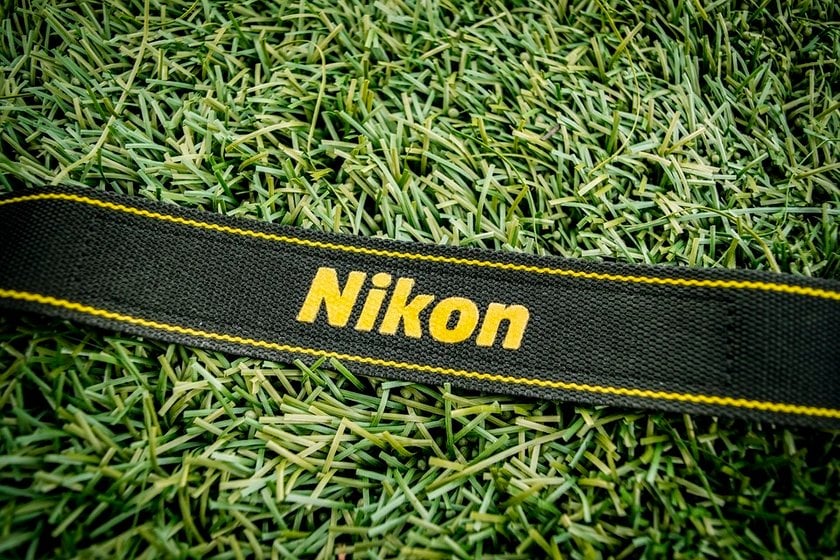 Camera hand straps are most often made of black nylon or leather. We would give preference to leather because of its strength and durability.
Compatibility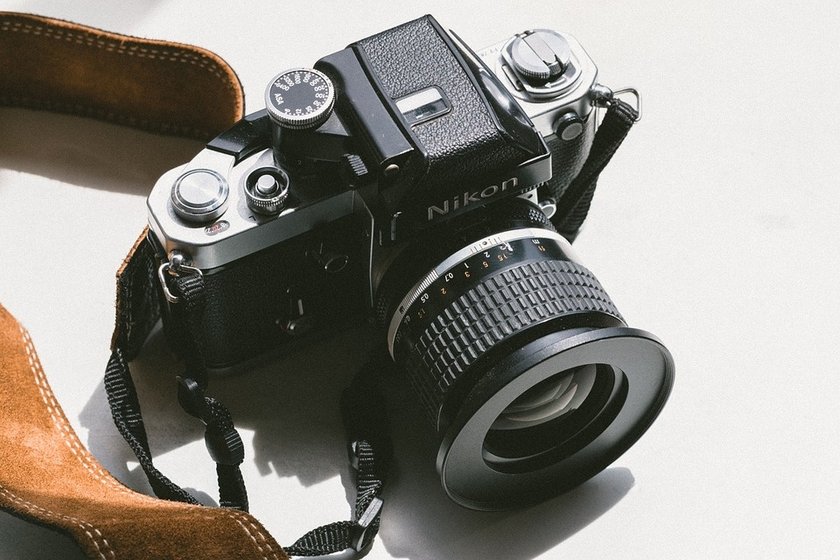 Ensure you order the right strap for your camera, otherwise, it will be useless for you. Or you can order universal straps for your camera.
Warranty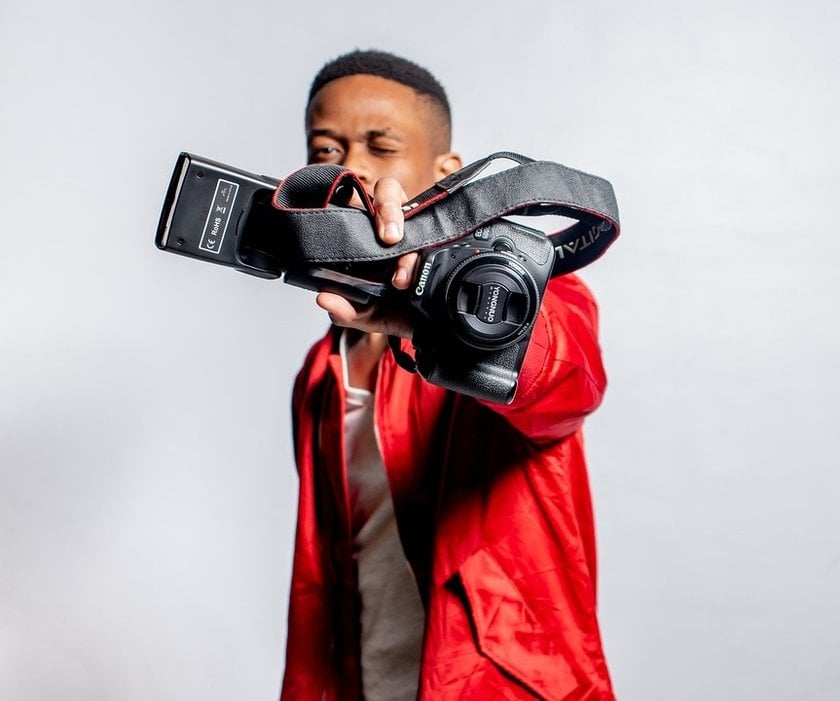 Make sure that the product you ordered is covered by the warranty, otherwise, if you get a defective product, or it breaks quickly due to poor quality material, no one will give you a refund for your purchase.
Price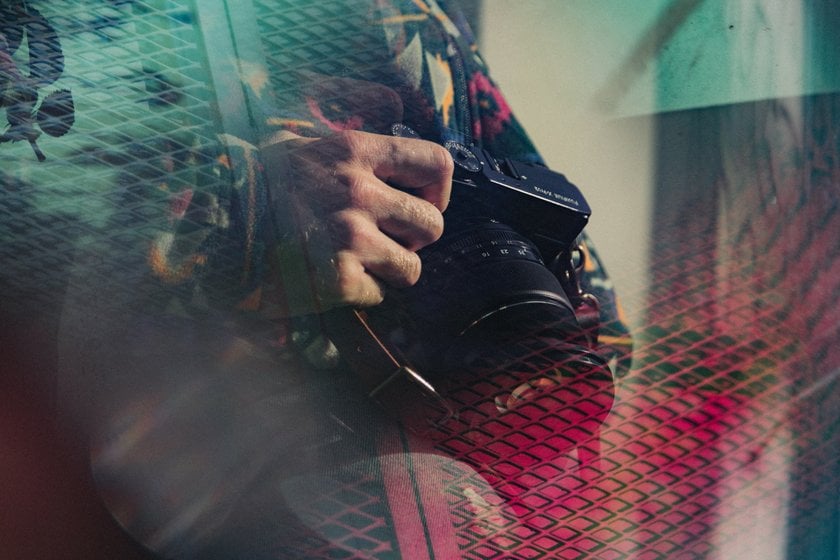 First, you should remember that buying a quality strap is still cheaper than buying a new camera, damaged due to its absence. Also, if you use the camera a lot, it is better to buy a sturdy camera leather wrist strap, as nylon ones will fail much faster, especially with active use.
Top 10 Best Hand Grip Camera Straps
In our opinion, the best camera strap models for 2022 are:
Arte di Mano
Arte di Mano, operating and based in South Korea, specializes in luxury handmade leather goods. Many of its products, including half-covers and interchangeable camera cases, are designed exclusively for Leica cameras — from the original Leica M3 to the most recent M10 series (and, presumably, soon, the M11). Of course, camera straps can be used with any camera, not just the Leica. And Arte di Mano offers a huge selection of options, all handmade with care and attention to detail. From neck to a wrist strap, weave to solid leather, crocodile leather to dyed cotton, and Laccio, there are many types and colors to choose from.

Reasons to buy:
made of durable leather;

looks stylish;

strong and durable material.
Reasons to avoid:
Woolnut Camera Strap
If you're looking for a camera strap that will last you a lifetime, look no further. The camera strap from Scandinavian Woolnut is beautifully designed and crafted. The exterior of the strap is made of a special tanned coarse-grain leather in brown or black, and the insides are upholstered in wool felt. You can adjust the length for use as a shoulder or neck strap. The neck section is padded for comfort, and the ends have metal rings for compatibility with most cameras.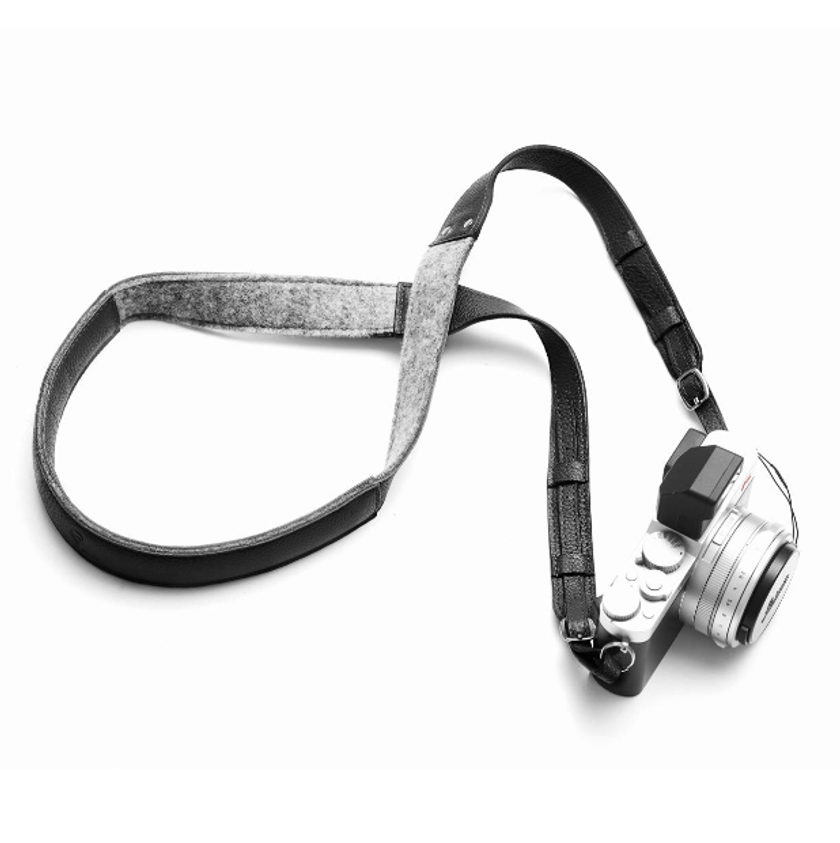 Reasons to buy:
quality material;

It's convenient to use.
Reasons to avoid:
BlackRapid Classic Retro RS-4
Sling straps are not to every photographer's liking. However, for long shoots that require maximum mobility and movement, the convenience of carrying your weight on your shoulder rather than around your neck is undeniable. And the RS-4 is probably the best sling-style strap. The soft area is wide and comfortable, but still perfectly flexible. Length is easy to adjust. Quick movements from hip to shooting position are smooth and frictionless. The Retro RS-4 features a convenient clasp and universal quick-release attaches. Unlike many straps that require you to unscrew the buckle from the camera body to remove it, the Retro RS-4 simply requires you to undo the carabiner at the end of the strap. A safety rope that allows you to attach the camera body to the carabiner itself. When attached, the clasp can fail or fall off completely and help to secure your camera from falling. It makes this model one of the best camera hand straps.
Reasons to buy
handy and practical;

universal fasteners.
Reasons to avoid
short-lived material.

Peak Design Slide Summit Edition

Strap, shoulder strap, and neck strap all in one, the Slide exudes quality with its belt-style strap and high-quality hardware that includes quick-release buttons to detach the strap. However, it's far from the most compact strap, so it's difficult to fit in your bag.

Reasons to buy:

quality strap and fittings.

Reasons to avoid

HoldFast Gear Money Maker

Perhaps you're interested in a dual camera mount, for example, you're a wedding photographer or a photographer who doesn't want your impeccable look interrupted by the blocky, shiny black fabric and plastic of many other vintage straps. In this case, the HoldFast Gear Money Maker should be your first choice.

Simply put, this is the best camera wrist strap for two cameras. The Money Maker is handmade specifically to not only look great but to last you for years to come. Based on all the reports we've seen from regular users, the more you wear them, the more comfortable, attractive, and reliable they become. HoldFast backs these things with a lifetime warranty for a reason.

It sounds funny, but some users feel like cowboys when they try it on. In addition, this strap feels good to the touch: the brushed leather gives the feel of suede. It means that over time it will naturally conform to the shape of your body. You can be sure that this belt will keep your camera save from accidental damage.

Reasons to buy

makes it quick and easy to use the camera;

allows you to wear up to three cameras for a long time, distributing the load over the whole body;

quality and durable product.

Reasons to avoid

Peak Design

Peak Design is a name you're probably familiar with if you've spent any time researching straps online. Not only is it a brand that makes great camera wrist straps, but it's also so good that other strap manufacturers sometimes use Peak Design components themselves. Peak Design Cuff lives up to the company's reputation for offering a simple and effective accessory, perfect for urban photographers.


The leash is made of durable nylon material, most similar to a safety belt, which gives you an idea of the reliability you're exposed to. That security extends to the Peak Design V4 anchors and the anchor mount, which means that your actual connection to your camera will never be a source of worry. What's there to say? What do you want from a sling? Comfort, lightness, durability, and ease of use? It's a resounding success across the board. It does everything you need it to do and nothing extra. Likewise, it's an option not to be missed.

Reasons to buy

comfortable and easy to use;

light and durable.

Reasons to avoid

SpiderPro

The easiest way to describe the SpiderPro camera case is, "What if you had a grip camera strap that had room for your tool?" If that sounds appealing to you, you're in the right place. The holster is designed so that your camera lens is always facing backward. While this may seem counterintuitive, ergonomically it is the right choice. With this design, tilting, squatting, and turning don't cause awkward friction.

Getting the camera out of the holster is easy, you just need to tilt it up and away from your body in a quick motion. The holster is a self-locking mechanism that, when selected, gives you all the confidence you need to know that when your camera is on your hip, it will stay there. For those using longer glass, there's a lens collar plate, and it does a great job of safely balancing your camera without putting too much pressure on the mount. This is a really versatile modular creation. The options for additional accessories here are enormous. Most notable is the high-quality leather hand strap, which ensures safety not only in the holster but also when you finally take the camera in your hand to go to work. Mounts are available for water bottles, smartphones, lens cases, and more, completely matching the design of the tool belt. The system also works with two owners, giving you the ability to hold your camera on each side with the same level of comfort and confidence.

If you're a photographer who's tired of straining your neck or back, and you want something truly practical and durable, the SpiderPro camera holster is the way to go. It's a sort of "get in, get the job done, and get out" bar. Perfect for photojournalists or travelers who want to take something while sightseeing and then clean up quickly during lunch.

Reasons to buy:

ergonomic design;

self-holding mechanism.

Reasons to avoid

Artisan & Artist

Camera lanyards made of silk don't look any more luxurious than this one. This lanyard comes from Kyoto in Japan and was created using a weaving technique known as kumihimo, which is used as a belt in Japanese ceremonial clothing. The silk threads make the lanyard especially comfortable around the neck, allowing the camera to be worn for extended periods of time. These straps are available in black, blue, silver, khaki, or red with leather flaps to protect the attachment rings that scratch the camera. It's sturdy, poly-spun with three-ply nylon thread, so you don't have to think about it. It's specially designed for maximum compression, and fits in any bag without being overly bulky — so you don't have to think about it. Both sides of the strap have a grip, which means you can put this thing on quickly, and it will stick — you get the idea. If you are looking for quality and inexpensive wrist camera straps, it is your choice.

Reasons to buy:

inexpensive;

ergonomic and comfortable.

Reasons to avoid:

little known to the general public.

Tech Dual Harness

Dual camera straps are perfect for wedding and event photographers when you need to quickly switch between cameras without fiddling with camera bags or pouches. This U-shaped neoprene neck strap is designed to distribute the weight of your gear evenly and reduce impact. The adjustable backrest and chest strap allow you to fit the harness comfortably and balance your kit. It is perfect for both you and your camera, with adjustable straps. These leather straps attach to your cameras through a tripod and metal eyelets. This means you have maximum security, so your cameras don't meet the sticky end on the sidewalk. If you are looking for quality leather camera hand straps, this is your choice.

Reasons to buy:

holds two cameras;

lightweight.

Reasons to avoid:

expensive.

BlackRapid Double Breathe

If you arm yourself with two cameras at the same time, the BlackRapid Breathe is the best tool to take the weight off your shoulders and neck while keeping the camera close. You get two-body mounts on a padded, breathable chest harness. The nylon strap is long enough to place the cameras where you want them, and there are four-inch shoulder pads that keep the camera strap from digging into your skin even during long shots. If you're a wedding or sports photographer or have a lot of equipment, put it on your wish list right now.

Reasons to buy:

Lightweight and flexible.

Reasons to avoid:

Conclusion

Now you have minimal knowledge of how to choose the right camera strap and are familiar with a number of models that we consider to be the best. Make your choice and appreciate the benefits!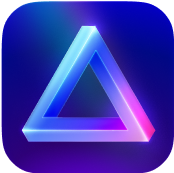 Advanced yet easy-to-use photo editor
view plans